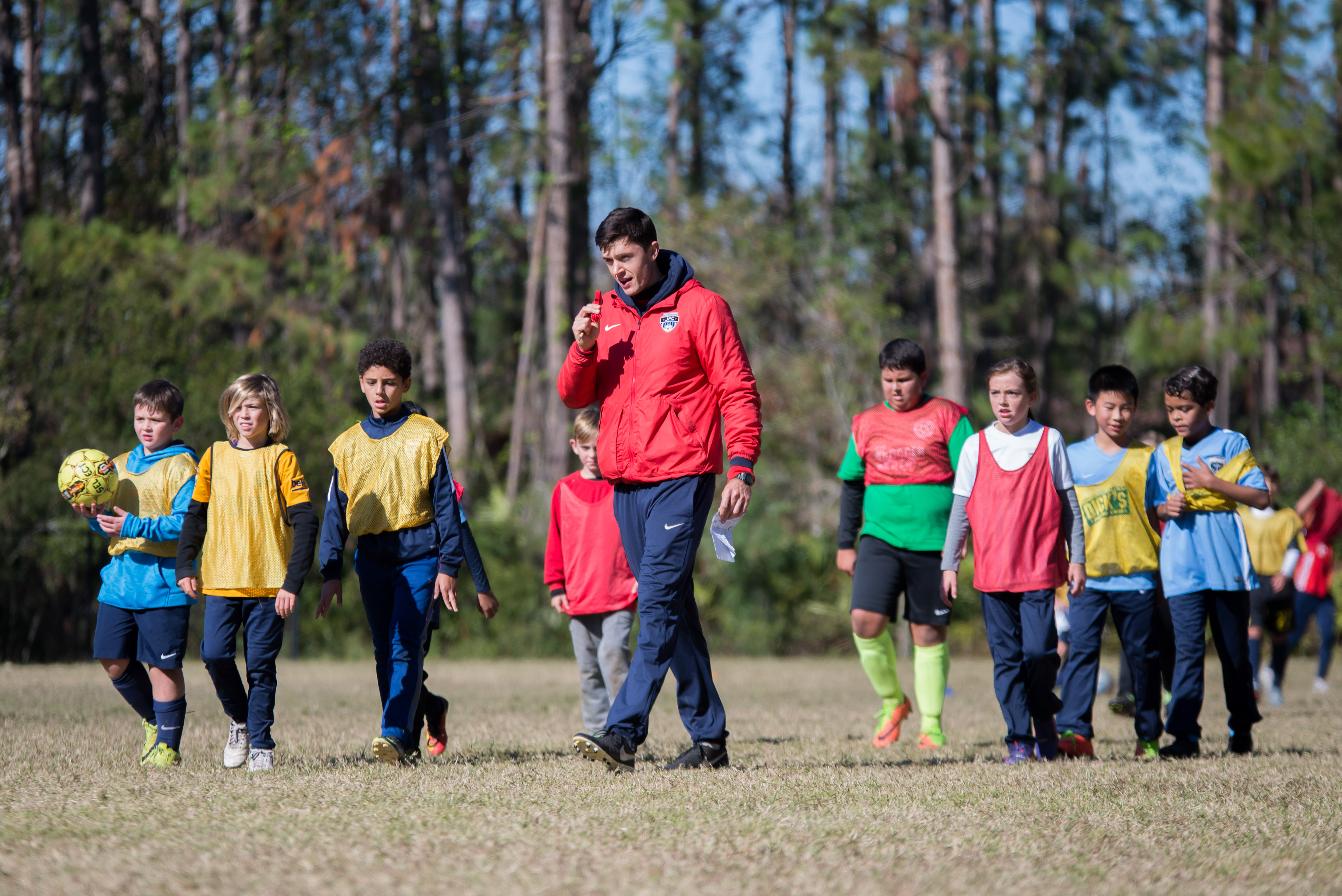 My son has always had a need for speed. He was born with a serious case of FOMO, and from the day he figured out how to walk, he was off and running! Fast forward three years. We needed an outlet for his endless energy. We already knew he loved to run, so we searched around town for a sport that took young 3-year-olds that had a lot of running involved. After tons of research, we signed him up for soccer and he started a week after he turned 3. From that day on, we haven't looked back.
We tried baseball and basketball all while still playing year-round soccer and at the tender age of 6.5, after exploring many other options, he decided soccer was the sport for him. We started playing developmental soccer, which is a step above recreational. It has actual trained coaches vs. parent coaches and you get put on a team based on your skill level. Hudson always played in the highest level of developmental. When he was old enough to try out for the travel team, he was all on board! He made a team, but not the team he thought he deserved. Totally not a big deal to my husband and me, but to him, he felt defeated no matter how we tried to pump him up.
Fast forward another year and a new round of tryouts. Once again, he made a team, but not the team he aspired to be on, even though he loved and respected his coach. This year, we met Coach Gavin during our technical skills night. My son loved every chance he got to work with him. After a few skills nights, I found out that he ran a summer camp,  Good Lad Soccer, and we scheduled a week. Hudson loved the camp and really came out of his shell. I then realized that he offered private lessons and jumped at the opportunity for Hudson to get some one-on-one time with him!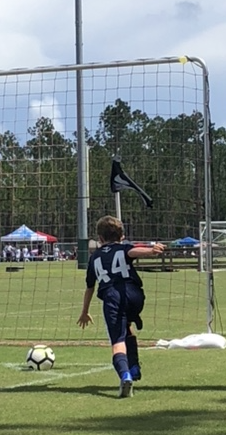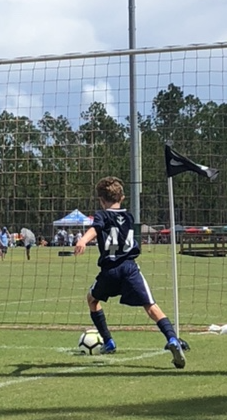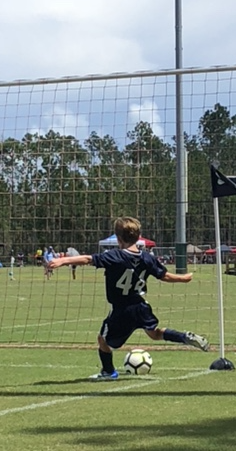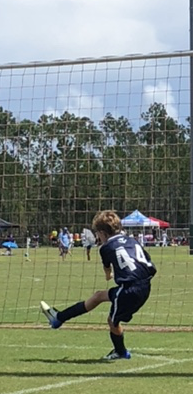 Gavin Carlin started playing soccer at age 7, in his home country of Ireland. Like most young boys who fall in love with their chosen sport, he aspired to play professionally and after nearly a decade of honing in his skills, that dream came true. In 2007, Gavin was contracted to play for West Bromwich Albion. For those who don't follow soccer, this is the Premier League and a huge deal! Gavin was brought to Florida to play soccer for Jacksonville University in 2012 and was ranked in the top 25 NCAA Goal Keepers within his first year. He took his experience from the top-notch international coaches and has modeled his private and group lessons from his experiences. Coach Gavin not only works with younger kids, but also high school and above, mentoring players who want to play on the collegiate and professional level, here and abroad.

Summer Camps
Good Lad hosts indoor summer camps from the first week of June to the first week of August at Jacksonville Ice and Sports Complex. Camp is offered in two age groups. Ages 8-12 and 13-15. Age 13-15 being available for weeks 3, 4, 5 and 6. Anyone is welcome at this camp, whether your child has played recreational or travel league.  Camp focuses on technical and tactical skills, endurance, and game intelligence.  Looking at what to do now and what is to come next. This camp is designed to maximize work rate and skills. Half and full day options are available. Your athlete is bound to come home tired and ready for the next day!
The schedule is as follows:
Week 1: June 3-7, 9 a.m.–3 p.m.
Week 2: June 10-14, 9 a.m.–3 p.m.
Week 3: June 17-21, 9 a.m.–3 p.m.*
Week 4: June 24-28, 9 a.m.–3 p.m.*
Week 5: July 8-12, 9 a.m.–3 p.m.*
Week 6: July 15-19, 9 a.m.–3 p.m.*
Week 7: July 22-26, 9 a.m.–3 p.m.
Week 8: July 29-August 1, 9 a.m.–3 p.m.
*Ages 13-15 included.
This year, Good Lad will be offering a Spring Break camp! It will be held outdoors at Patton Park March 11-13 from 9 a.m.–12 p.m. for ages 8-12. Spaces will fill up quickly!

Private/Group Lessons
The private and group lessons at Good Lad are hour-long sessions that are uniquely and personally designed for your player. Coach Gavin will focus on your player and their position (as well as other field positions, to get them thinking as a well-rounded player). He works on drills for confidence, shooting, heading (when it's age appropriate), passing, and overall player coordination. Group sessions are also available. During group sessions, the players are running through the drills, geared towards their skill level.
Coach Gavin works his athletes hard. He makes sure they are getting the personalized skills and drills that THEY need to improve and grow as a player and as a teammate. We have done private one-on-ones and group lessons, and I can't tell you which we love more. Obviously, one on one, he gets more individual attention. Group lessons though, I've never seen him work so hard! He's been matched up with someone with a little bit higher of a skill level, and he's trying hard to prove himself and work himself to be at the level of the other player. Never once has he been made to feel inferior or like the weaker player. It's been such a great experience, and I can't speak more highly of Coach Gavin and Good Lad Soccer.
If you are like me, you like numbers. Coach Gavin has an incredible success rate with his athletes — 80 percent of players from 3rd/4th teams at their club go on to make a higher team the following season after six months with Good Lad Soccer. Those are numbers I can stand behind!
It's never easy to watch your child try hard and not succeed, but I am truly thankful for these learning opportunities. That's life! It isn't always easy and it's not a bad lesson to learn at an early age. Working with Gavin has taught our son grit and made him work harder than he's ever worked before. I don't know what this season's tryouts will bring, but I do know that he now has the tools he needs to succeed and it's up to him to leave it all out there on the field!
Special Offer for JMB Readers
Use code summer19 for 10% off summer camp sessions! Must book by March 31 in order to receive discount.