Brought to you by our friends at the Cultural Center at Ponte Vedra
Explore. Create. Imagine. Don't miss this opportunity for your young artist to unleash their creativity in one of the many art camps and workshops at the Cultural Center at Ponte Vedra Beach this summer. Offering quality arts programs for campers ages 4 through 16, campers of all levels of skill and experience from complete novice to junior Picasso will have the opportunity to explore and create using a wide variety of mediums, tools, and methods.
The Cultural Center offers nine weeks of summer arts programs, beginning June 6th through August 5th. Each week has a different artistic theme that shapes the projects campers will create. But the theme is just the starting point! The Cultural Center believes in giving campers freedom of creativity – the weekly themes serve as a springboard for the campers' artistic journey.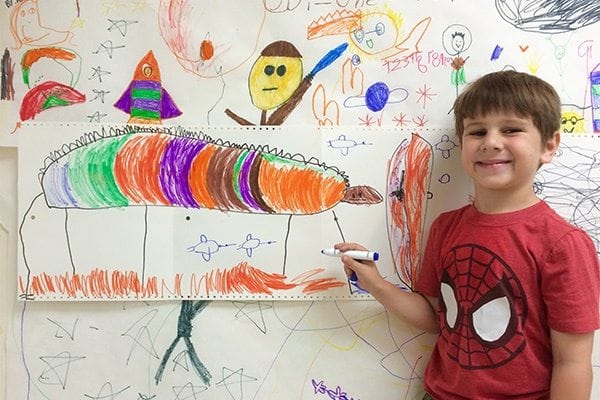 The incredible instructors are experienced educators and professional artists, they offer instruction and allow room for experimentation with paper, paint, paper mache, and more! The Cultural Center strives to provide the best arts education experience by partnering with artists and educators from institutions like Savannah College of Art and Design (SCAD), Jacksonville University, A. Chef's Cooking Studio, Alhambra Theatre & Dining, and Ponte Vedra Ballet & Dance Company to instruct our summer arts camps and workshops.
Campers ages 9-16 will have the opportunity this summer to learn the interworkings of sewing for fashion, digital design and animation using Adobe software, and introductions to drawing, painting, sculpture, pottery, and glasswork. Campers will also have the opportunity to perform in a theatrical production on a professional stage and be a part of a chef's kitchen, learning the tricks of the trade.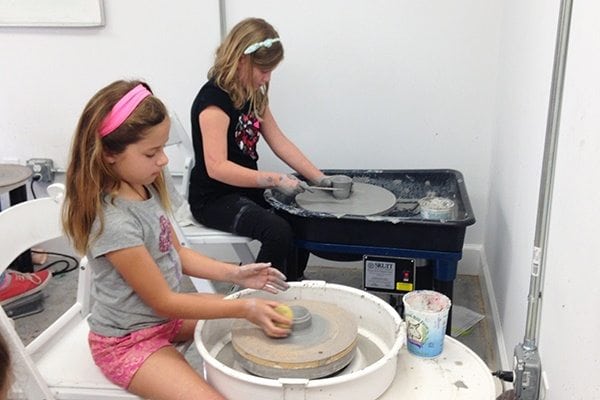 For younger campers, summer arts camps are an opportunity to gain independence and develop social skills just as much as they are about artistic creation. The Cultural Center's instructors, with the help of our dedicated camp counselors, provide hands on instruction and guidance for campers as they learn everything from working with clay to painting, drawing, sculpture and collage, and even all about dance during our Dance Jam week of camp.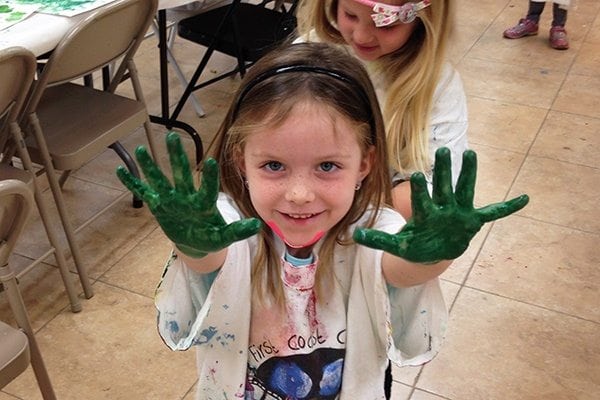 Cultural Center camps and workshops are offered Monday through Friday from 9 AM – 12:30 PM for campers ages 4-5, from 9 AM – 2 PM for campers ages 6-8, and 9 AM – 2 PM for campers ages 9-16, with some afternoon and half-day workshops.
Spend a week or the entire summer creating original projects in our arts, digital media, and clay studios, or visit the studio of one of the partnering institutions. Cultural Center camps and workshops are made possible in part by the support of the St. Johns County Tourist Development Council – without their support, the Center could not offer the community the variety and quality of summer arts camps and workshops available.
Click here for detailed camp and workshop descriptions and prices and look for the complete list of Need to Know information about summer arts camps and workshops at the Center. Register by May 16th to take advantage of the early registration discount online here or by calling 904-280-0614 x 204. And don't forget to ask about tuition assistance, how to make arrangements for campers with special needs, and the new special multi-camper and multi-camp discounts (discounts available by phone registration only).
The Cultural Center at Ponte Vedra Beach is located at 50 Executive Way, Ponte Vedra Beach, Florida, 32082.