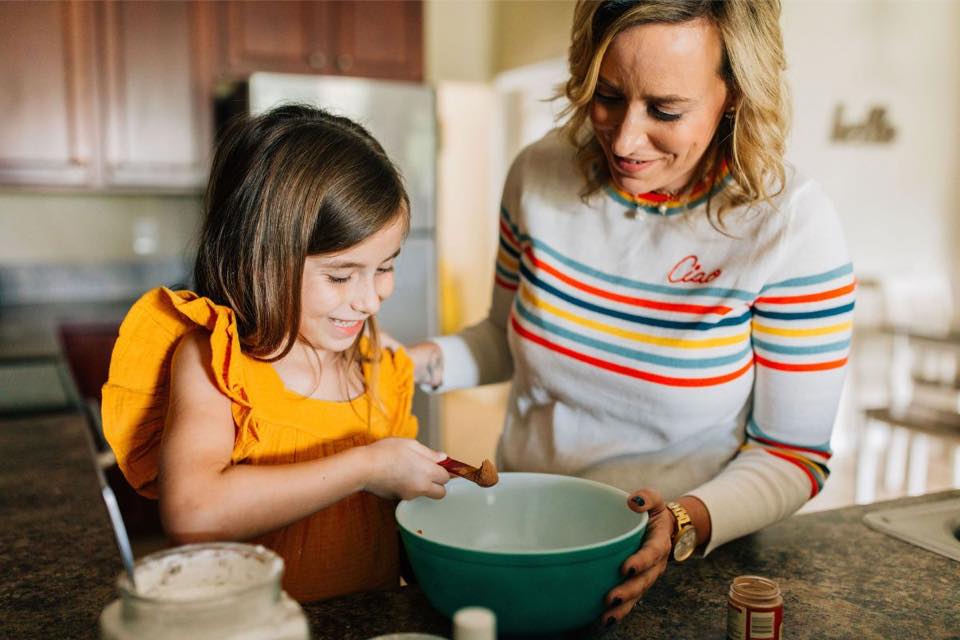 It's easy to go completely stir-crazy when you're stuck inside the house for days on end. So, we asked our trusted Jacksonville Mom team of moms, "What is your go-to activity when you can't leave the house?" See below for everyone's responses for your reading (and playing) pleasure.
Host an impromptu Easter egg hunt
"Make use of all those leftover plastic Easter eggs and hide them all over the house for your kids to find. I assign each child a color so they don't fight. Bonus points for including treats." –Meg S.
Make cleaning fun again
"Fill an empty shoe-size or larger storage bin with 1/2 cup of water and about 1 tablespoon of Dawn dish soap. Use a hand mixer to make it all foamy. Then I let them have at it with toys, Barbies, whatever. Also, I let them do this on the kitchen floor — so I use any spilled soapy water to mop the floor afterward." –Allie T.
"My kids actually like to clean, so I hand out baby wipes and the duster and let them go at it. It doesn't really end up cleaning much, but at least they are busy." –Meg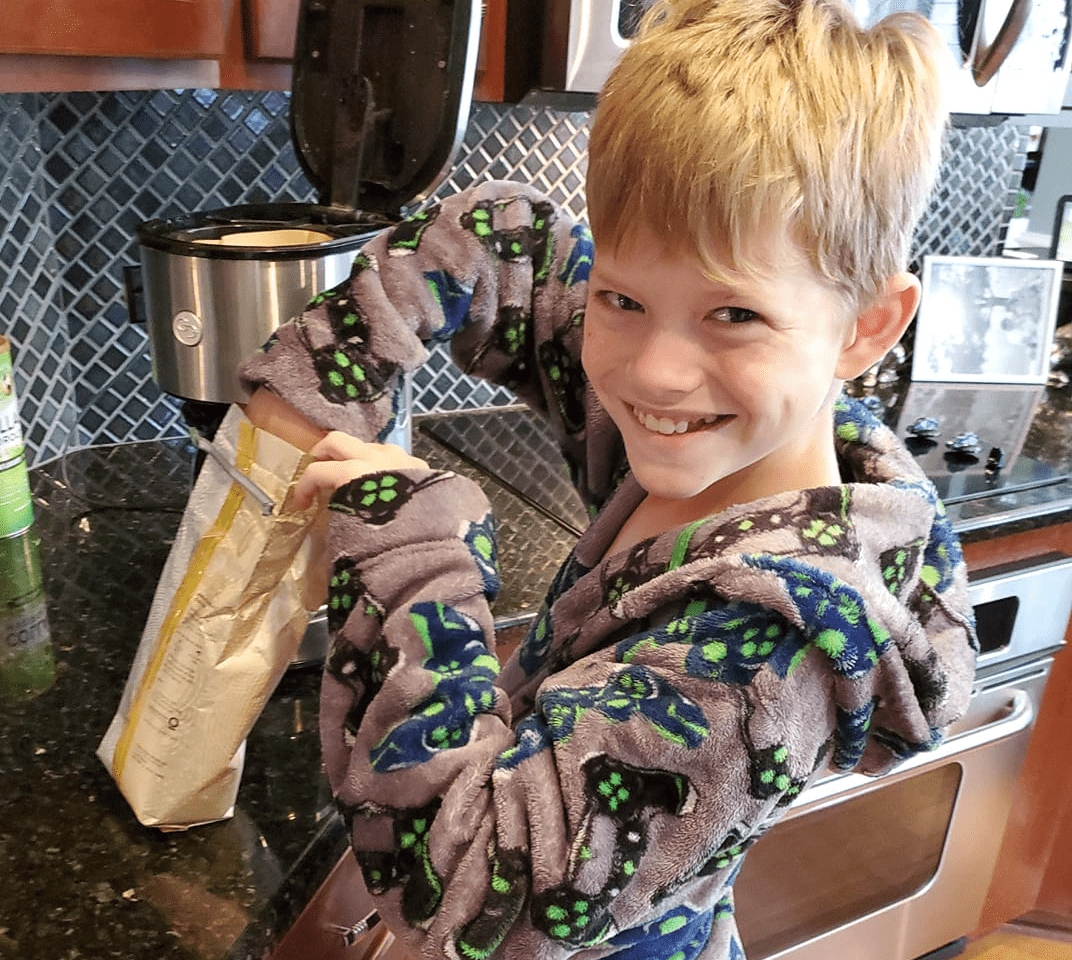 "If my son wants screentime when we're stuck inside, a few cleaning projects for him makes me feel better if he plays his PS4 'too long.' I've also taught him some basic housekeeping: doing laundry, making breakfast, and teaching him to 'make the coffee!' –Meredith
Get active or camp indoors
"We'll set up a dance crew competition or make a bounce house in the foyer. We have also 'camped' indoors." –Dominique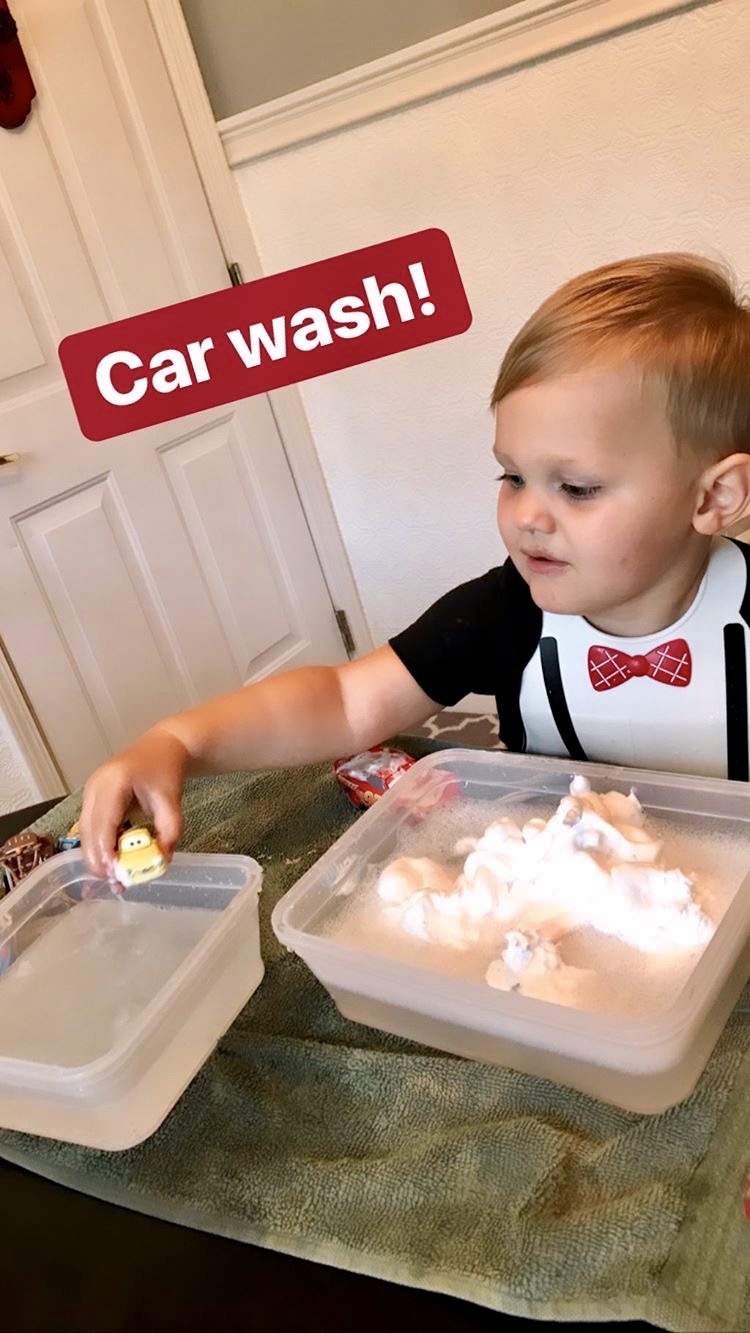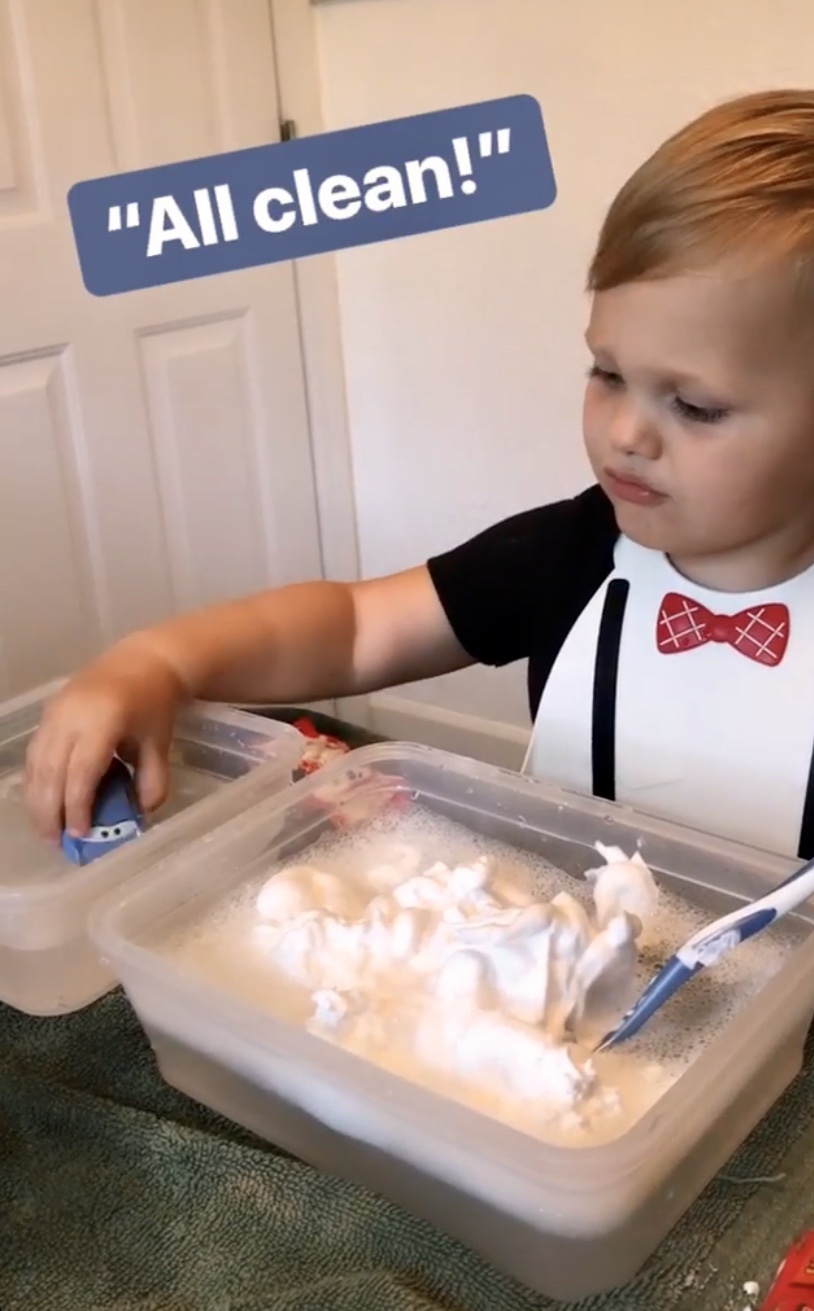 Set up a miniature car wash
"Time to clean up Lightning McQueen! We like to set up a makeshift car wash using a tub of water, a separate tub of water with some shaving cream or dish soap, and a toothbrush for scrubbing. Win-win, because this also helps clean those tiny Hot Wheels cars." –Tina
Bring out the hurricane stash of games
"We have our hurricane stash of games we only play in bad weather. I bought a skeeball game, a tic-tac-toe beanbag toss, and an inside corn hole game. We play them all in our front hallway!" –Johanna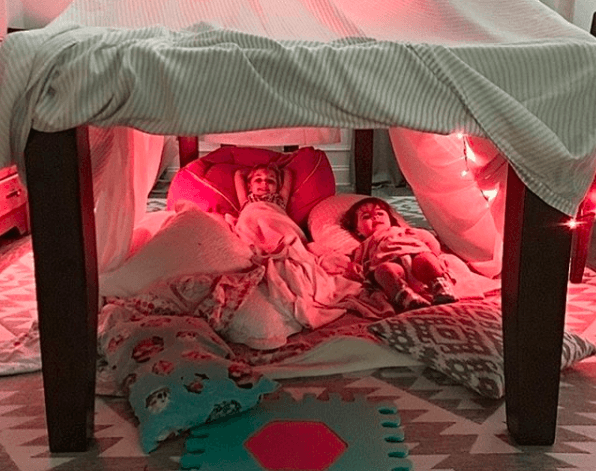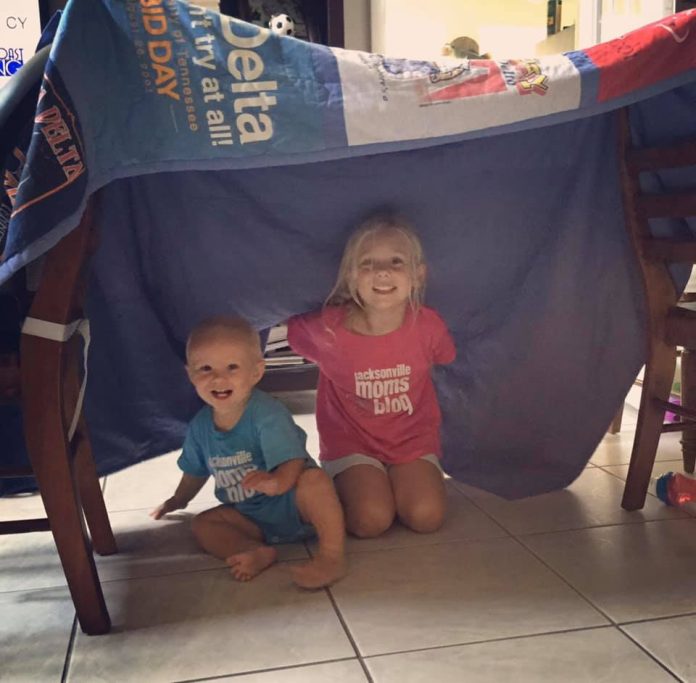 Make a cozy fort with all the extras
"Forts are our go-to. Building the fort, making signs to display outside and inside, creating identification cards to enter the fort, setting up 'stations' in the fort. It becomes a multi-level activity in our house!" –Jessica S.
Have fun with painter's tape
"I give my kids colored rolls of painters tape and tell them to make something creative, and then they actually do. They have made parking lots, floor mazes, fake video game screens — the list goes on!" –Lindsay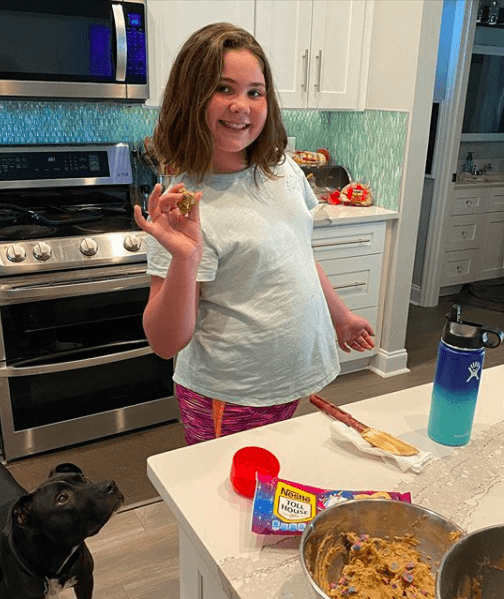 Cook all the things
"We make our own 'cooking' nights: Ice cream sundae, pizzas using mini naans. The cookie mix where you only add like three things, so I let them make and decorate." –Allie T.
"My favorite activity to do when stuck inside is bake with the kids! We create all kinds of things based on the basic chocolate chip cookie recipe. Also, I have bigger kids who like to cook their own food. Last hurricane season, I taught them how to make eggs a different way every day. It is a great way to get them to try something new!" –Jessica M.
Hit up the dollar store
"I love the Dollar Tree for 'art stuff' (I.e. painting by number, clay, poster paints, etc.). Use a dollar store plastic table cover and then it's almost mess-free. I let them create what they want and then have them put on an art show for prizes." –Allie T.
"The craft section in the Dollar Tree is my go-to for painting, play-dough, etc." –Kelsey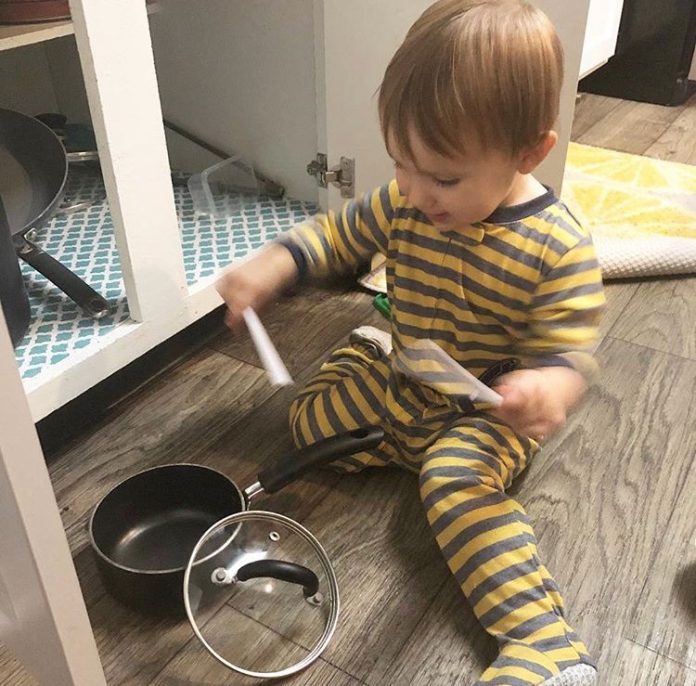 Start your own family band
"We love to start a family band where we just get silly and play instruments or bang on pots and pans. It burns energy and everyone can get involved!" –Theresa
Break out the kitchen timer
"We constantly use our kitchen timer for the older kids. Read for 25 minutes, iReady for 20 minutes, play basketball outside for 20 minutes, play with Magna tiles, etc. Sometimes I just have to assign them an activity or game and tell them they have to do it until the timer goes off. Usually, they will get into whatever they are doing even if they didn't want to do it initially!" –Kaitlyn
Make yard work a family affair
Update your front yard! The kids use plant containers to build a tower, then roll a ball for an easy game of bowling. Even young hands can help prepare the plant beds for spring and fresh mulch." –Allison C.
Play a few classic card games
"We try and teach our kids a different card game every hurricane season. The first game we started with was WAR, then Blackjack (21), and now our family favorite is SPOONS. They love learning these, and it keeps then busy with each other. Win-win!" –Jessica M.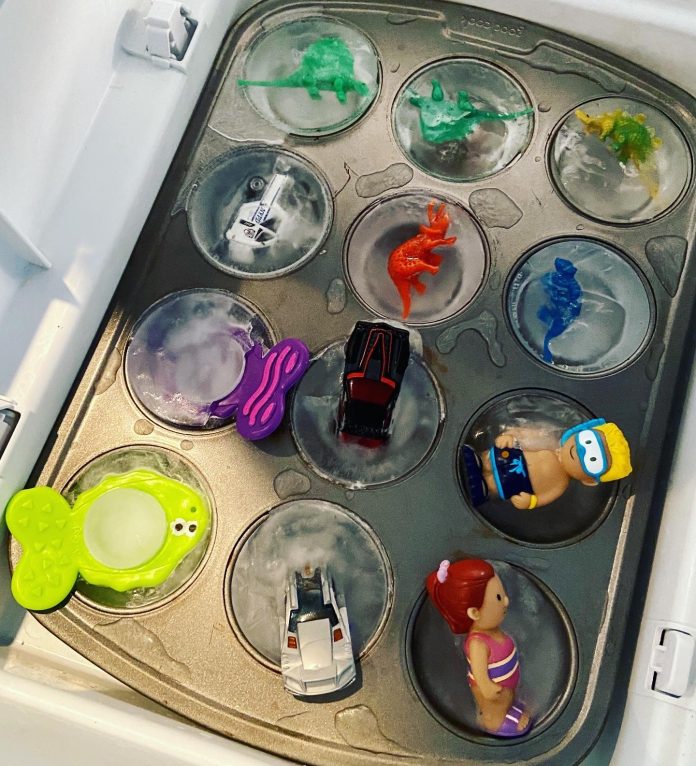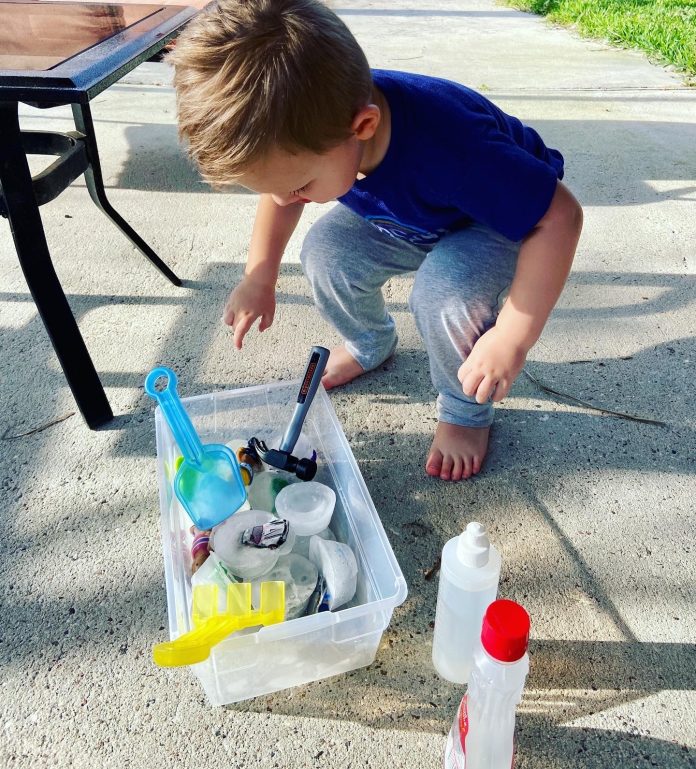 Freeze a few toys for endless fun
"Freeze small toys in a muffin tin and let the kids break them out! A little hot water on the bottom will help the ice blocks slide out, and squirt bottles filled with warm water can help if it gets too tough for the smaller kids. Items like a toy hammer or a mallet can be used to do the breaking." –Tina
What at-home activities do you enjoy doing as a family or with your kiddos?