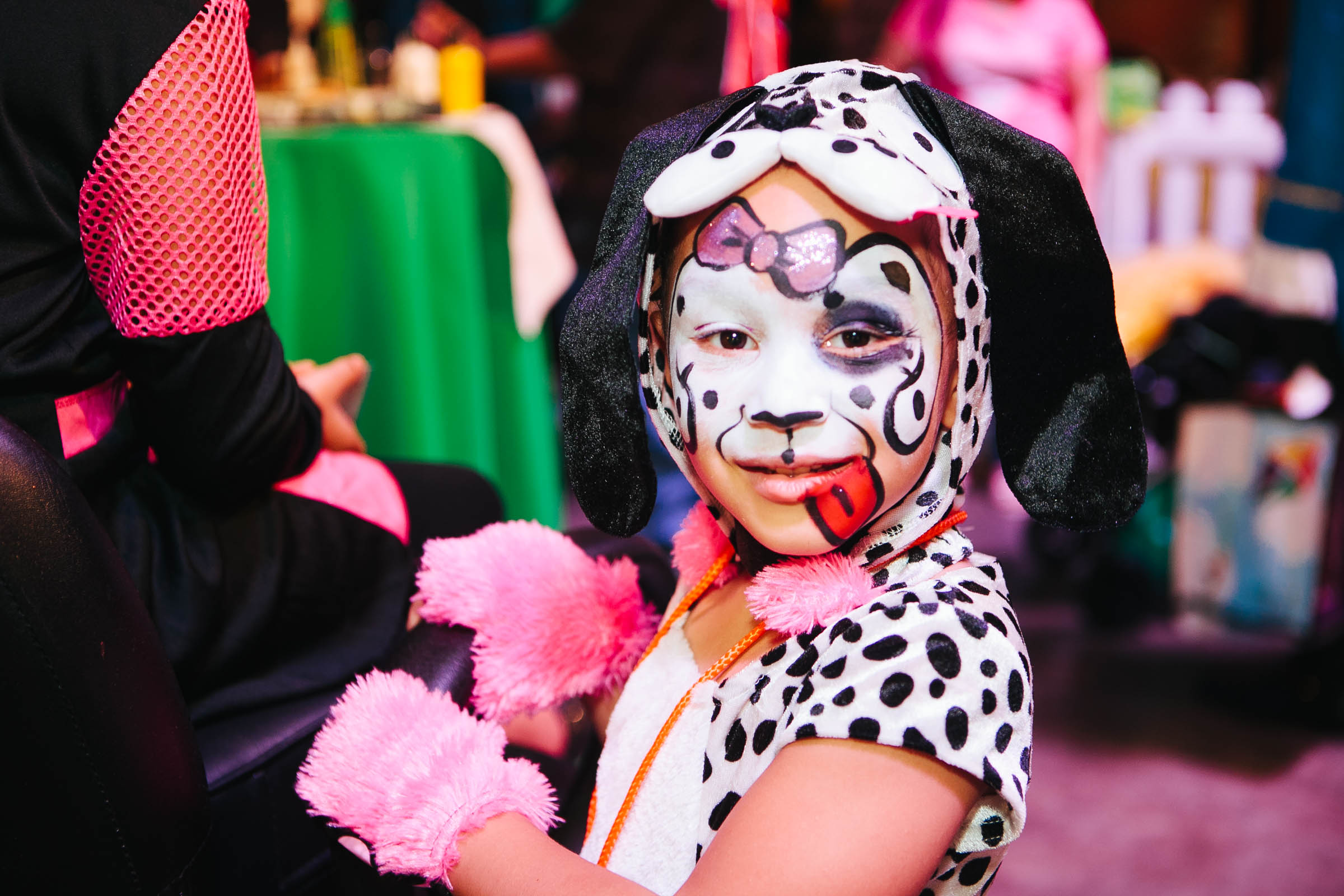 Join Community PedsCare for the 14th annual Halloween Doors & More, a gala of a different sort for all ages presented by THE PLAYERS Championship. The event will take place on Saturday, October 20th from 2 to 7 p.m. at the Jacksonville Fairgrounds Exhibition Hall.
This event features a spin on the average trick–or–treating experience and is bursting with activities and attractions for children and parents alike. Participants are invited to explore the 14–foot fantasy doors that will feature exciting ventures like Jedi Academy and The Island Adventure. And you will want to get your groove on in the Troll Family Disco, enjoy a spooktacular make-over at the Booutiful Salon, or hang out in the Duuuval Den at his awesome playhouse! Each door features special games and activities for the children to partake in. Even the adults have a special place to hang out at the 19th Hole Grotto. Food and beverage are available for all as well.
Visit HDM.CommunityHospice.com for tickets and more details.

Words from a Volunteer About Halloween Doors & More
In 2012 three very enthusiastic women asked me to come join their committee for Halloween Doors & More. I had just moved to Jacksonville and had never been to or heard about the event. To my surprise this event was more than amazing it was spectacular. The weeks leading up to the event were filled with brainstorming, crafting, fun, and laughter. The week of setup was even better. We worked to bring Harry's Wizarding World to life. All the planning and ideas started to take shape and in five days we had an amazing interactive fantasy door that the kids just loved. Then came the day of the event. As a first-time volunteer and participant, I was blown away. Halloween Doors & More was like Disney World in Jacksonville. My two sons had the time of their life that day and I couldn't have felt better about what we had done and for whom we were doing it for. The money raised for this event supports children living with life-limiting and life-threatening illness, disease or injury. They don't get to live the life my children do and what better than to bring both worlds together for an amazing day where everyone can dress up and just be kids. I have now worked with HDM for 6 years and every year it just keeps getting better. Being a volunteer for this event is more than just a way to give back it's a way to change someone's life in your community.
-Roxanne Epstein
For more information or questions about volunteering at Halloween Doors & More, please call 904.407.6139 or email [email protected].
All proceeds of Halloween Doors & More will benefit Community PedsCare, a nationally recognized pediatric palliative and hospice program for children with life-limiting and life-threatening conditions. As a program of Community Hospice of Northeast Florida, Community PedsCare collaborates with Wolfson Children's Hospital, Nemours Children's Specialty Care and the University of Florida – Jacksonville. Community PedsCare offers support, comfort, and care to more than 170 children and their families each day in Baker, Clay, Duval, Nassau, and St. Johns counties.
Come out and support the kids of our community. Let's have some Halloween fun!