Fall is on its way and we could not be any happier. Lower temps and nights filled with laughter around a fire while roasting marshmallows? Yes, please! Not to mention the much anticipated season of all the pumpkin things! Because Jacksonville offers so many fall festivals, Halloween events and pumpkin patches, we present to you our Ultimate Guide to Halloween and Fall Fun in Jacksonville just in time to plan out this season.
From pumpkin patches to mazes and farms to hot spots for trick-or-treating, this will be your BEST resource for all things FALL and Halloween! Of course, all of our events are also listed on our Events Calendar where you can see what's going on just for the day or week.
We will be adding more to this guide daily! Did we miss an event? Let us know by emailing [email protected]
There are no upcoming events at this time.
Check out all of the fun things you can enjoy with your mini costumed humans!
There are no upcoming events.
---
There are a ton of fall festivals in Jacksonville! Just see for yourself below!
There are no upcoming events.
---
Take a look at all the trick-or-treating events coming up in Jacksonville!
There are no upcoming events.
---
Does your BIG kid want to be scared? Here a few Halloween events just for them!
There are no upcoming events.
---
Get your fitness on with these fall and Halloween inspired fun runs!
There are no upcoming events.
---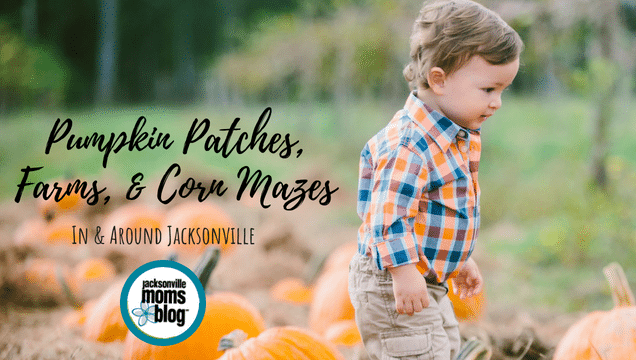 ---

About CareSpot: CareSpot is improving how people experience healthcare, existing to offer you convenient healthcare and a great patient experience with 13 convenient locations in the greater Jacksonville area.
CareSpot doesn't require an appointment and let you save a spot in line simply by going online.
Most major insurance plans accepted and also offer easy self-pay options.
CareSpot helps arrange any follow-up care when you need it.
CareSpot fills the prescriptions, complete the lab work, and perform the X-rays right at the center. It's a range of services that not many healthcare providers can match.
CareSpot offers a lot more than what you'll find at the mini clinic at your local grocery store or pharmacy. And it costs much less than a trip to the ER.