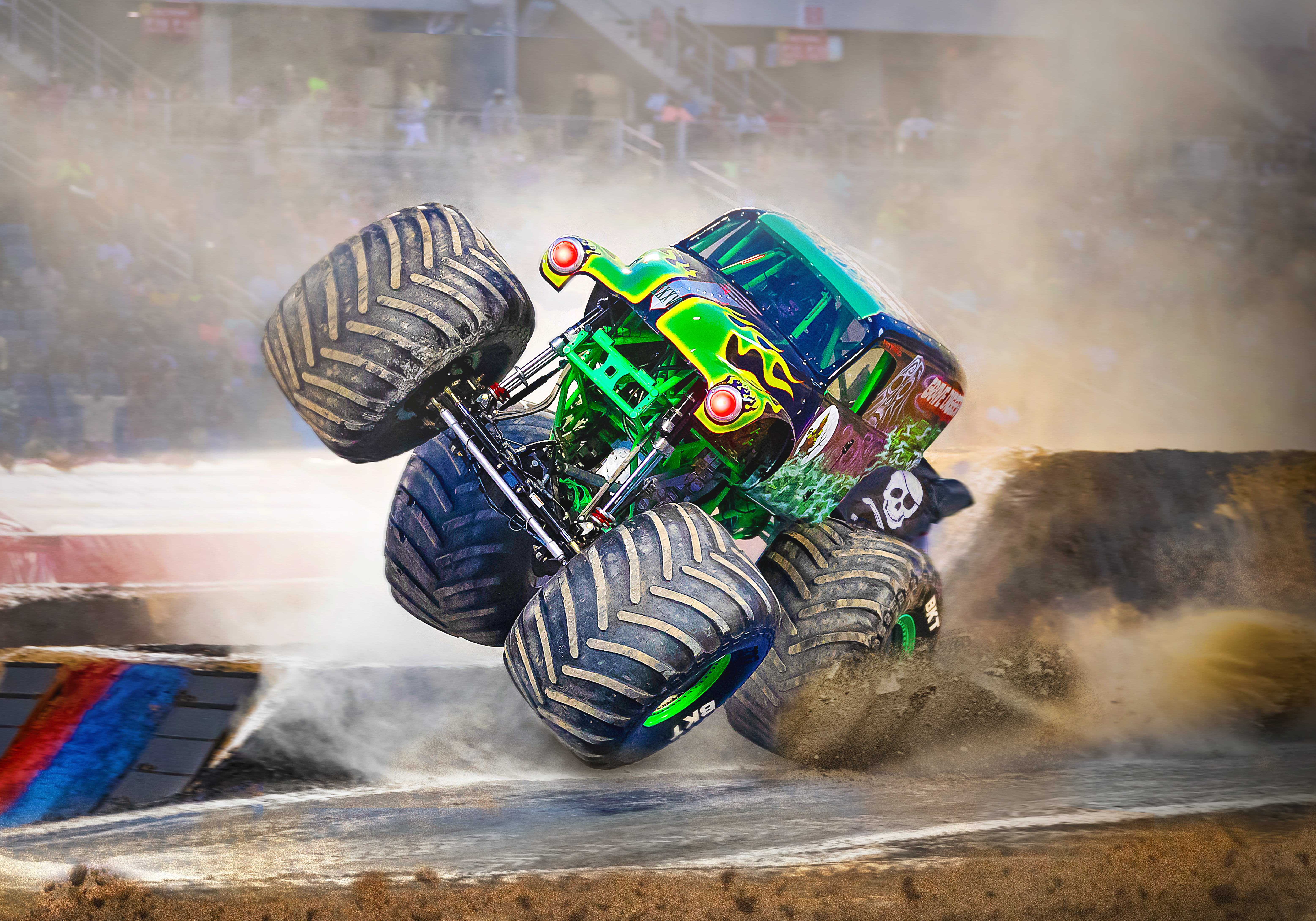 The most action-packed motorsports experience for adults and kids alike is roaring into Jacksonville for a wild, high-octane weekend! Monster Jam® will rumble into TIAA Bank Field on March 6–7 where fans are invited to watch the larger-than-life trucks and their world-class drivers compete for a shot at championship status.
Driven by highly trained male and female athletes, the all-star truck lineup includes the legendary Grave Digger®, the recognizable Scooby Doo™, and the shark-ified Megalodon® (also a Guinness World Record holder), just to name a few fan favorites. And it's true — these 12,000-pound monster machines are wholly capable of racing at speeds of up to 70 miles-per-hour, complete with two-wheel tricks and jaw-dropping backflips.
Monster Jam Comes to Jax
The exciting Monster Jam event hits the First Coast the weekend of March 6–7 with two shows, as well as a special Monster Jam Pit Party where fans can view the massive trucks up close, participate in Q&As with the drivers, and enjoy even more family-friendly fun. Tickets start at $20 and are on sale now.
SHOWS: Saturday, March 6, 2021, at 7 p.m. and Sunday, March 7, 2021, at 1 p.m. (tickets start at $20)
PIT PARTY: Saturday, March 6, 2021, 3:30 p.m.–5:30 p.m. (passes start at $15)
WHERE: 1 TIAA Bank Field Dr, Jacksonville, FL 32202
Ticket prices subject to change. Venue/ticketing fees may apply. Face masks required for those over 2 years old.
Sign up to be a Monster Jam Preferred Customer (it's free!) for additional perks and special offers.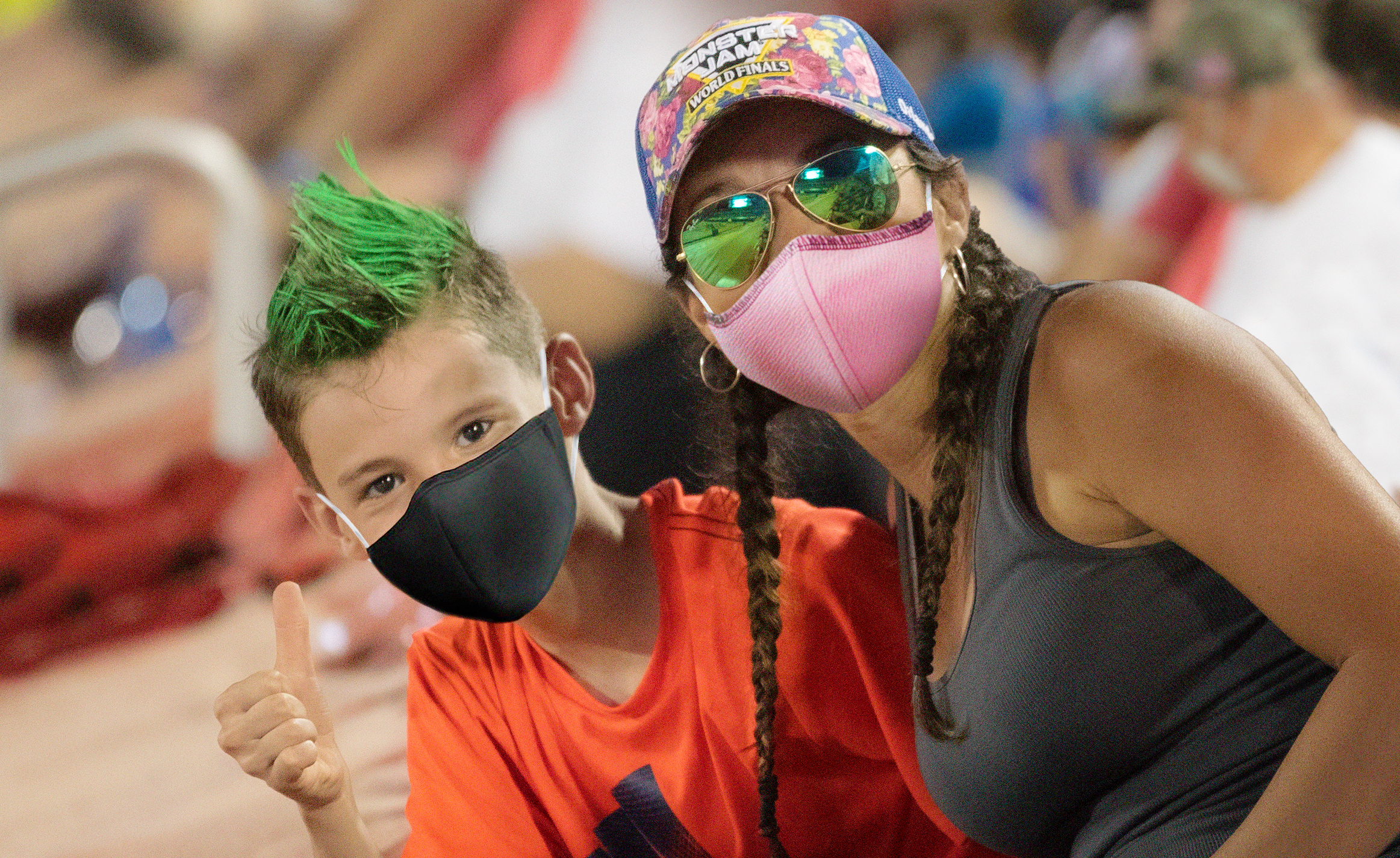 Enhanced Health & Safety Measures
Fans can feel confident about their safety and well-being during this fun-filled live event. In addition to shows being capped at 25% capacity, enhanced safety measures are in place to help ensure the highest standards of health and wellness. At TIAA Bank Field, a pod seating structure will be implemented, allowing family and friends to safely enjoy the action while maintaining a safe social distance from other groups. In addition, face coverings are required for those over the age of 2, unless otherwise exempted by law.
The live event guest experience has been reimagined with contactless shopping opportunities — merch can be preordered online for both shows (March 6 or March 7), either in advance or onsite from your seat. Once ordered, guests can pick up their items at a convenient, contactless pickup station during the live event.
Fans can also become part of the action by voting for the winner in both the Skills Challenge and Freestyle competitions via real-time, in-stadium voting from their smartphones.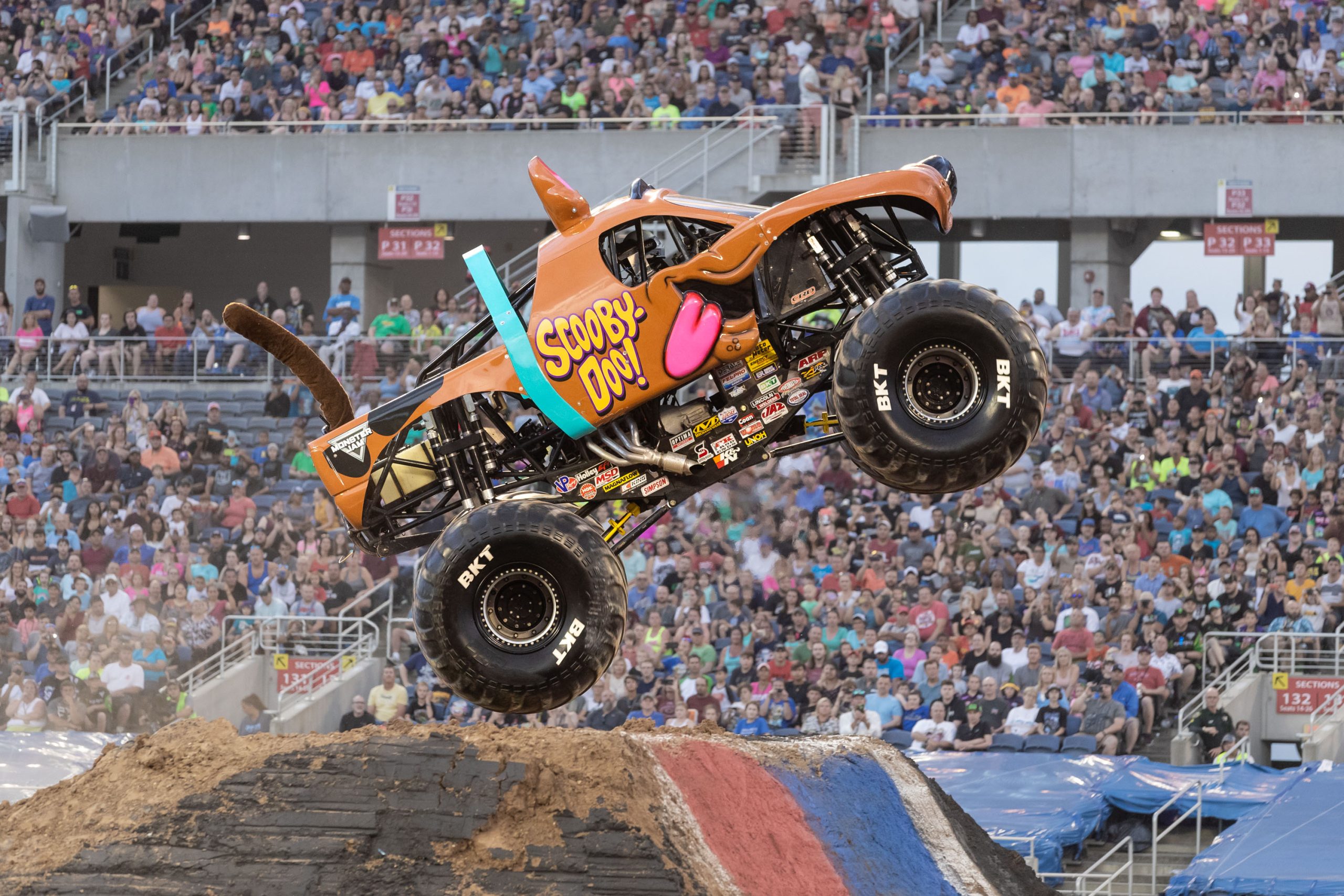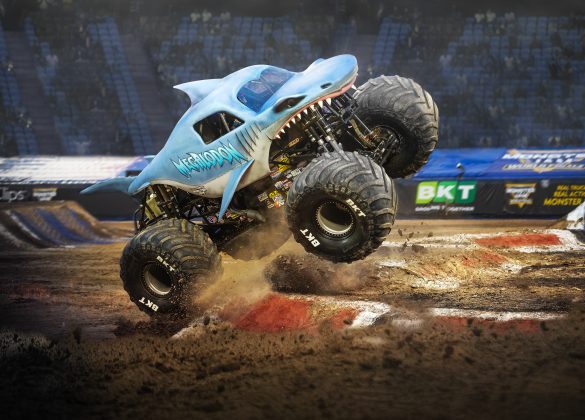 More About Monster Jam
Unexpected, unscripted, and unforgettable, Monster Jam features world-class athletes competing for championships on perfectly engineered dirt tracks that push these ever-evolving, state-of-the-art trucks to the limit. Beyond the 350 global live events each year, the Monster Jam brand extends off the track into the home through products, content, and merchandise that keeps the fun alive year-round. For more information, visit MonsterJam.com.