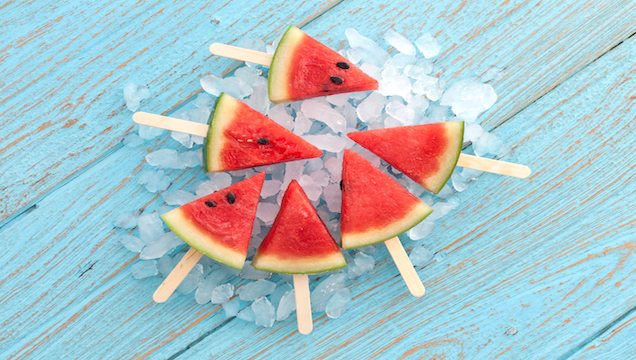 Summer is almost here and that means the kids will be out of school and looking for things to do. Luckily, Jacksonville has tons of free or cheap activities to keep the kids busy. It doesn't matter if you have little kids or teenagers, our Summer Bucket List: 100 Free & Cheap Things to Do In Jacksonville has something everyone is sure to enjoy.
Featured Event – Community First Summer Park Hops With Jacksonville Mom
Summer is just around the corner and school will be out soon, so it is time to head to the park! Community First Credit Union and Jacksonville Mom are excited to present our 6th annual Summer Park Hop Series! Park Hops are free events taking place throughout the summer at different parks in and around Jacksonville. Bring the kids and meet other moms from your neighborhood as you explore all of the great outdoor spaces that Jacksonville has to offer. The Park Hops will feature themed activities for the kids, cool treats, vendors, and more.
Keep Cool & Beat the Heat
Head to the Beach – A trip to the beach is always on our summer bucket list. Don't forget to read up on Beach Bound with Babies tips. Cost: Free.
Hanna Park Beach & Splash Park – Hanna Park is one of my most favorite places to take the kids in the summer. We hit the beach in the morning then head over to the splash park area for a shaded picnic lunch and splash park time. Cost: $5 per car.
Sunshine Playground & Splash Pad at South Beach Park – Kids can play on the playground until they get hot and then cool off on the splash pad. There are plenty of picnic tables so you can pack a lunch. Cost: Free.
Jacksonville Zoo Splash Ground – If you have a zoo membership, then head over for a few hours and let the kids splash around and cool off. Cost: Zoo admission is required to use the splash ground, but it's free with membership.
Murray Hill Playground Splash Pad – The Murray Hill Playground boasts a water feature splash pad that is sure to keep kids cool after they have fun on the playground equipment. Cost: Free.
Kids Play Days -at Adventure Landing Jacksonville Beach is the perfect time to check out the water park! Weekdays from May 6-17th, limited Waterpark – Perfect for Toddlers! Enjoy admission to the Wave Pool, Lil' St. John's River, and the Pirate Play Slide Complex.Cost: &10.99 or Kids 3 and Under are FREE!
St. Augustine Pier Splash Pad – Head on down to the St. Augustine Pier where kids can splash in the water at the splash pad and also enjoy a sandy playground directly connected to it. If you head there on Wednesday morning you can also enjoy the weekly Farmer's Market. Cost: Free
Wiley Playground and Splash Pad – Wiley Road Playground is located at the intersection of Lane Avenue and Wiley Road in southwest Jacksonville. Newer additions include a water feature! Cost: Free.
Spring Park Pool and Splash Pad – Located in Green Cove Springs, this newly renovated facility is the perfect place to cool off! Regular Hours of Splash Park Operation: Daily 11am-8pm. Cost: There is a fee, but children under 2 are free!
Losco Park Splash Pad – New to the list and a great park to take the kids. We love Losco Park for its big pavilion, bike paths, and new splash pad! It's one of the stops in our Summer Park Hop series!
Abess Park Splash Pad – The park offers playscapes, grills, a picnic shelter, restrooms, 2 youth baseball fields, a basketball court, 2 tennis courts, a soccer field, and paved trails. Also, check out the newly constructed splash pad!
Head to a Museum for Free
Museum of Contemporary Art Jacksonville – Explore MOCA for free the first Wednesday of the month from 5-9pm. Bank of America cardholders can get in free the first Saturday and Sunday of the month. Cost: Free on days listed.
The Cummer Museum of Art & Gardens – Visit the Cummer Museum for free on Tuesdays from 4-9pm and also on the first Saturday of the month. Free admission for military families Memorial Day through Labor Day. Cost: Free on days listed.
Kingsley Plantation – You can visit the Kingsley Plantation for free seven days a week from 9am-5pm.  You can explore the grounds at Kingsley Plantation, which include the slave quarters, barn, waterfront, plantation house, kitchen house, and interpretive garden. Cost: Free.
Museum of Science and History – Although MOSH doesn't offer any freebie hours, you can take advantage of their Little Learners program on the 2nd Wednesday of the month and visit at a discounted rate. Cost: $6 per person on Fridays, kids under 3 are free.
Catch a Free (or Cheap) Game, Show, Movie or Concert
There are lots of free and $1 movies around Jacksonville. Whether you want to go to a movie during the day, go to a sporting event, or take in an evening show, there is something for kids of all ages. Who doesn't love free summer movies?!?
Jacksonville Jumbo Shrimp – Catch a game with the Jacksonville Jumbo Shrimp! The Affordable Family Fun never stops at the Baseball Grounds of Jacksonville. Tickets start at just $5 and every game has a fun theme or promotion going on!
Theaterworks – Theaterworks of Jacksonville is offering four free shows this year.  Visit their site to make free reservations for your family. Cost: Free.
Regal Summer Movie Express – Starting in June, Regal Theaters will offer kid movies for just $1 at 10am on Tuesdays and Wednesdays.
Cinemark Summer Movie Clubhouse –  Starting in June catch $1 movies at Tinseltown! 9:00 on Mondays, Tuesdays, and Wednesdays.
AMC Summer Movie Camp – Get admission to a kid-friendly movie and a KidsPack for just $4+tax, every Wednesday at 10am all summer long! Tickets available at the box office only. Every ticket comes with an AMC KidsPack with popcorn, drink and FrootiTooti fruit snacks.
Summer Jazz Concerts at the Beach – On June 9th you can take the kids out to the Sea Walk Pavilion and enjoy some free music.  Opening acts start at 5pm.  Bring your chairs, blankets and snacks. Cost: Free.
Great Atlantic Festival – The 30th Annual Great Atlantic Country Music Festival will kick off the beginning of beautiful beach weather at noon on Saturday, June 15, at the Seawalk Pavilion in Jacksonville Beach. The FREE Festival offers live music, fresh seafood, a festival marketplace and rides and games for the entire family. Cost: FREE.
Free Beach Concert in St. Augustine – The St. Augustine Beach Civic Association will present free Music by The Sea concerts beginning May 16th. Concerts are every Wednesday beginning at 7pm. Cost: Free.
Music By the Sea at St. Augustine Beach – The Music by the Sea series presents its 17th season in 2019, with concerts beginning on May 8, 2019, and continuing each Wednesday evening through September 11, 2019. Cost: Free.
Free Summer Movies in St. Augustine – Beginning June 12th, Ripley Entertainment in St. Augustine brings back its popular Free Summer Movies Series at Colonial Oak Music Park on Wednesdays! Free family-friendly movies are shown at 8:30 p.m. every Wednesday night (with the exception of July 4) until July 31st. Cost: Free.
Town of Orange Park Reel Fun Night – Come to Town Hall Park for a Reel Fun Night this summer! Kids activities start at 6pm and the movie will begin at sundown (about 8:30pm). April 26th, May 3rd, May 10th, May 17th. Cost: Free.
Jacksonville Beach Moonlight Movies – The city of Jacksonville Beach will offer free Moonlight Movies this year. On May 24th, you can catch Aquaman, or on June 28: Bumble Bee,  Movies start at 9pm, bring your own chairs and snacks. Cost: Free.
Free St. Augustine Concerts – Concerts in the Plaza returns for its 29th season, offering free summer concerts every Thursday from Memorial Day to Labor Day. Local and regional musicians perform in the gazebo of St. Augustine's historic Plaza de la Constitución starting at 7 pm. Cost: Free.
Summer Kid Movies at Sun-Ray Cinema – Special children's movies will be offered for $2 on Wednesdays and Saturdays this summer. Cost: $2.
Summer Programs at the Library – The Jacksonville Library offers shows, movies, and programs all summer long at various locations. Cost: Free.
Wild Wonders at Dutton Island Preserve – The Wild Wonders Animal Show proudly presents a musical journey of discovery using animals from around the world. Mike Rossi will be using instruments such as a guitar and an electric keyboard to make a fun and interesting program about animals for children.
Get Hooked on Books with a Free Story Time
There are so many great fun and free story times around Jacksonville. Be sure to check out a few different ones when you're looking for something to do with the kids this summer.
Barnes and Noble – Barnes and Noble locations offer free, weekly story time. Many of the events include a craft that coordinates with the weekly story. Enter your zip code in the store locator to find your nearest store and story times. Kids can also earn a free book when they read eight books and record them on their Barnes and Noble Reading Log. Cost: Free.
The Public Library – Visit your local Jacksonville Public Library or St. Johns County Library for a storytime that the kids are sure to enjoy. Cost: Free.
San Marco Books and More – San Marco Books and More offers story times the second Saturday of the month in Balis Park from 10-11am and the third Friday of the month at 10:30am in their bookstore. Cost: Free.
Books-A-Million – Check with your local store, but most Books-A-Million locations offer a weekly story time for kids. Cost: Free.
Books-A-Million Summer Reading Challenge – This summer, whenever you read any four books from the Books-A-Million Summer Reading Challenge selection, you'll receive a FREE Maze Runner series water bottle! Note that you must present the completed reading journal in-stores to receive the water bottle, while supplies last. Cost: Free.
Traveling Tales Kit – The Duval County Library offers Traveling Tales Kits available for check out from the Main Library in downtown Jacksonville. The kits include books, puppets, songs, craft ideas, snack recipes, a music CD, a DVD, and a flannel board story all related to a theme. You must visit the Main Library to check out the kits, but they can be returned to any Duval County Library. Cost: Free.
JaxKids Book Club – All Jacksonville 4-year-olds are eligible to join this free early literacy summer reading program. Kids will receive a backpack filled with free books about Jacksonville. Cost: Free.
Chuck E Cheese – Download a Chuck E Cheese Reading Rewards Chart and earn 10 free tokens. Cost: The Reading Rewards Chart states that a food purchase is required.
SYNC Summer Reading Program for Teens – SYNC has a summer reading program just for teens that will get them two free audiobooks every week this summer. Each week there will be a current young adult book as well as a classic title that teens will be able to download for free through the OverDrive app. Cost: Free.
Free Lego Magazine – Snag a 2-year subscription to LEGO Club or LEGO Club Jr. magazine. LEGO magazines are packed with LEGO news, comic adventures, games, and puzzles, building challenges and Cool Creations built by LEGO fans! Cost: Free.
Book-It Summer Online Reading Program – Kids who participate in the Book It! Pizza Hut's Spark Your Greatness Summer Reading Challenge will be able to enjoy fun activities, play games, and have the chance to win some prizes. Cost: Free.
Scholastic Summer Reading Challenge – Beginning May 8th, Scholastic has a summer reading challenge where kids read and then go online to record the minutes they've read this summer. They'll also be able to take weekly challenges to earn rewards. Cost: Free.
Jacksonville Public Library – Read and track your books and you can win prizes from your local library. Cost: Free.
Learn Something New at a Free Class or Workshop
Vacation Bible School – Although not completely free, VBS is a great alternative to more expensive summer camps. Most programs are offered in the mornings for four or five days during the week. Cost: Some are free, but some charge a small fee.
IKEA Summer Events & Activities – We are so excited about IKEA! Join in the fun at IKEA with activities and make-and-take craft workshops.
Apple Camp – At the Apple Store, located in the St. Johns Town Center, kids ages 8–12 can attend Apple Camp and will learn the ins and outs of iMovie and how to make their own films. The free three-day session, held at the Apple Store, leads up to an Apple Camp Film Festival where campers debut their masterpieces. Cost: Free.
Camp Creativity – Michaels stores are offering inexpensive summer craft classes for kids over 3. Held Mondays, Wednesdays and Fridays from 10am-12pm, these classes make a great rainy day option to keep the kids busy. Cost: $3 per class
Microsoft Summer Camp – The Microsoft Store at the St. Johns Town Center offers free classes on a variety of technology subjects for kids aged 8-13. Cost: Free.
Maker Camp – Maker Camp is a free virtual summer camp that joins young inventors and artists from around the world in our Maker Camp Google Community to make awesome projects, go on epic virtual "field trips," and meet the world's coolest makers. Cost: Free.
Home Depot Kid Workshops – Visit Home Depot the first Saturday of each month 9am-12pm and kids can complete their own building project. Cost: Free.
Children's Garden Workshops – The children's gardening program is held in a revitalized 2,000-foot section of the Beaches Organic Community Garden in Neptune Beach. There is a sensory garden, raised vegetable garden beds, herbs, flowers, fruit trees and vines, and a shade structure. Classes held from 9-10am on Saturdays. Cost: Free.
Michaels Kids' Club – Kids can enjoy some in-store crafting fun at Michaels locations this summer. During their Kids' Club craft events, they are offering art classes designed for ages 3 and up. Cost: Varies on project but cheap!
Become a JEA Energy Detective – Kids can check out a Home Energy & Water Evaluation Backpack Kit that can show you how to make your home more comfortable and lower your monthly utility costs. It's fun, easy to use, and available for checkout free of charge to anyone with a Public Library Card in Jacksonville, Nassau County, and the Bartram Trail and Ponte Vedra locations of St. Johns County. Cost: Free.
Learn to Surf – On June 17th, kids under the age of 10 can participate in the Annual Super Grom Surf Fest at Jacksonville Beach.  In addition to learning to surf, each participant receives lunch, a T-shirt, a medal and a goody bag. Cost: $10.
Get Messy with Some Science – Summer is the perfect time to get the kids engaged with some fun science experiments. Check out this post for five fun experiments for younger kids and this post for six great experiments for older kids. Cost: Minimal cost for science materials.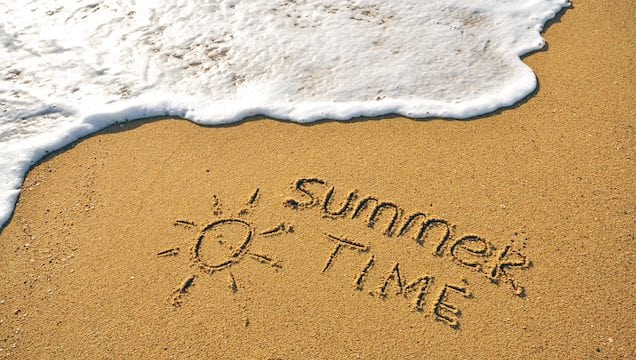 Explore the Outdoors
Explore the outdoors with these free and almost free adventures right here in Jacksonville!
Community First Summer Park Hops With Jacksonville Mom – Join Jacksonville Mom for our 6th annual summer park hop series. You have the opportunity to come play with us at five different parks across our great city this summer including the Baseball Grounds of Jacksonville!
Florida State Parks – The Florida State Park system has lots to offer families this summer. Jacksonville has several parks right here in town, and there are many just a short drive away. Be sure to ask about the free Junior Ranger Program for kids. Cost: Entrance to the parks ranges from $4-$8 per vehicle, the Junior Ranger Program is free.
Georgia State Parks – You may think a trip to Georgia would take all day, but Georgia State Parks like Crooked River and Stephen C Foster are just a short hour drive from Jacksonville. Cost: $5 per car.
Celestial Farms – Anyone can come visit the farm, just call ahead for an appointment to make sure someone is ready to greet you and show you around. Mondays, Fridays, and Saturdays are best. Regular farm hours are between 9am and 7pm. Cost: Free (A $3 donation per child is suggested.)
Free National Park Pass for Active Duty Military – If you are current U.S. military members and their dependents in the Army, Navy, Air Force, Marines, and Coast Guard, as well as most members of the US Reserves and National Guard. Proper military ID is required. Jacksonville's closest National Park that charges admission is Castillo De San Marcos in St. Augustine. Cost: Free.
Great Birding Trail – Break out the binoculars because kids of all ages will love to visit one of the over 500 Great Birding Trail locations. Download the free interactive app so kids can easily identify the birds they see. Cost: Free.
Become a Junior Ranger – Most people are familiar with the Junior Ranger programs available when you visit a park, but the National Park Service also offers several program booklets online. You complete the activities at home and then mail in your finished activities. A few weeks later your child will receive their very own Junior Ranger pin. Cost: Free.
Jacksonville Rocks and St. Augustine Rocks – These groups are dedicated to hiding and finding painted rocks at parks throughout Jacksonville and St. Augustine. Kids and adults of all ages are welcome to participate. Cost: Free.
Every Kid In A Park Pass – All kids in the fourth grade have access to their own Every Kid in a Park pass which allows free access to all National Parks for the student and their family. Cost: Free.
Guana Preserve – On select Saturdays, the Guana Tolomato Matanzas National Estuarine Research Reserve offers free classes for families. With everything from hiking to beach exploration and seining, there is something nature lovers will all enjoy. Cost: Free.
REI Activity Journal – Looking for a way to get the kids outside and exploring this summer? Download this activity journal from REI and let the adventure begin. Cost: Free.
Get Hooked on Fishing at Huguenot Park – Bring the kids and enjoy a day of fishing!
Get Some Free (or Cheap) Food

Mark your calendars for these special free food days at our favorite local places for sweet treats!
Free Slurpee Day – My favorite freebie for July is Free Slurpee Day on July 11th. Stop in at your local 7-11 gas station for a free treat to keep you cool. Cost: Free.
Cow Appreciation Day – Celebrate Cow Appreciation Day at Chick-fil-A on July 9th.  Visit any Chick-fil-A dressed as a cow and you'll receive a free meal. You'll get a free entrée for partial cow attire. Cost: Free, but the free meal doesn't include a drink for adults.
Free Gelato from Peterbrooke – Every Wednesday in July you can stop by any Peterbrooke Chocolatier for a free scoop of gelato. Cost: Free.
Kids Eat Free – Take the kids out to eat… for free. Check out our Jacksonville Mom Directory for a complete list of where and when your kids can eat free around town. Cost: Kids are free, but typically an adult meal purchase is required.
Mini-Mania Monday – Celebrate Mini-Mania-Monday at Sweet by Holly at the St. John Town Center. All day on Mondays their delicious mini cupcakes are just $1. Cost: $1 per mini cupcake.
National Doughnut Day – Friday, June 7th is National Doughnut Day. You can get a free doughnut of any variety at Krispy Kreme. Cost: Free.
National Flip Flop Day – On June 14th from 2-7pm, wear Flip Flops and get a FREE 16oz Sunshine Smoothie from Tropical Smoothie Cafe and give back to a great cause, Camp Sunshine! Cost: Free.
Dreamette – The Dreamette has been an institution in Jacksonville since the 1950s. It's a great place to take the kids for a cool treat this summer. Cost: Kid cones and cups start at just $1.65.
Go Pick Blueberries – It's blueberry season in Jacksonville and at most farms, prices start at $3 a pound for u-pick berries. Blueberry picking can be a fun morning out with the kids while they pick some healthy snacks. Cost: Varies by farm, but most are around $3 a pound for u-pick.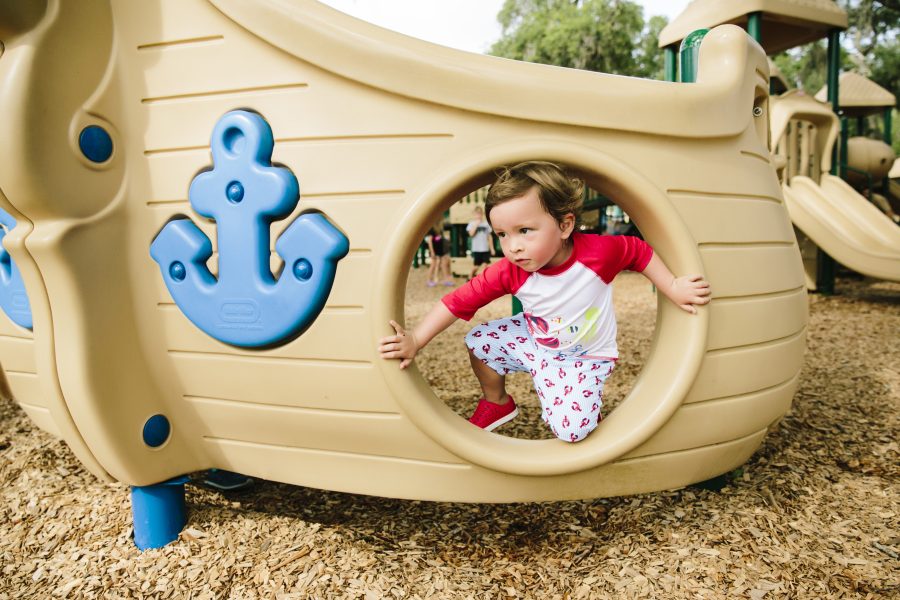 Other Free Summer Activities Around Jacksonville
There's no shortage of free activities for kids in Jacksonville this summer. Whether you want to get outside and meet other moms at one of the JMB Park Hops, or if you'd rather keep cool in the bowling alley with some free games kids of all ages will love these activities.
Bowl for Free – Sign up for free bowling and your kids can enjoy two free games of bowling per day at specific bowling alleys. You must register ahead of time to get the free games. Cost: Bowling is free, but you have to pay for the shoe rental.
Riverside Arts Market – RAM is open every Saturday from 10am-3pm. There is live music, tasty local treats, and activities for the kids. Cost: Free.
JAXPORT Tours – JAXPORT offers scheduled guided tours to school-age students fifth grade and above, as well as business groups, civic associations, social clubs, and individuals. Port tours are free, open to the public, and available by appointment only. Cost: Free.
Jacksonville Arboretum & Gardens – Explore the nature of Jacksonville and take a stroll through the trails of the Jacksonville Arboretum & Gardens. The Arboretum boasts a 120 acres of natural preserve, trails, and a pavilion. Cost: Free.
Art Walks – The Jacksonville Area is home to three different Art Walks. The Jax Beach Art Walk takes place on the second Tuesday of each month from 5-9pm. The Downtown Art Walk is the first Wednesday of every month from 5-9pm. The North Beaches Art Walk is the third Thursday of every month from 5-9pm. Cost: Free.
Check Out the Pier – Both the Jacksonville Beach Pier, as well as the St. Augustine Pier offer spectator passes for just $1 per person. You can hang out and watch the fisherman reel in their catches. Cost: $1 per person for spectating, kids under 6 are free at both locations.
Opening of the Beaches Parade – The City of Jacksonville Beach welcomes you to the 73rd Annual Opening of the Beaches Parade! This FREE, family-friendly event "officially" starts the beach season on April 28th, 2:00-4:00 pm.
Skyway Express – You can take a free ride around Downtown Jacksonville on the Skyway Express. The Skyway runs Monday-Friday from 6am-9pm and on the weekends only during special events. Cost: Free.
Orange Park Kids' Fest – The Town of Orange Park hosts their award-winning Kids' Fest and promises it will be filled with creative and interactive activities, storytelling, hands-on workshops and educational displays, cultural experiences, arts and crafts, costumed characters, and more. June 7th & 8th from 10am-4pm. Cost: Admission is free, there will be a mixture of free and minimal charge activities available at the event.
Sally Corporation – For 30 years, Sally Corporation has hosted thousands of visitors for a free tour of their robot factory. Tours are offered on Tuesday and Thursday, hourly from 9am-1pm. Minimum age is 7.  No tours during June-August so call and schedule one for the end of May, as soon as the kids are out of school. Cost: Free.
The World Famous Clydesdales – The Budweiser Clydesdales are set to make an appearance at the Budweiser Brewery Experience and you're invited! The Clydesdales will be at the Anheuser-Busch Brewery (on site) arriving on April 30th to May 6th.
Stroller Safari at Jacksonville Zoo and Gardens – Stroller Safari is a special introduction to the Zoo for the littlest guests. Pack up the stroller, put on your walking shoes and bring your little one on an early learning adventure and stroll through the Zoo.
SeaWorld Preschool Pass – If you're planning a trip to Sea World Orlando or Busch Gardens Tampa this is a great deal for Florida Residents, all kids 5 and under can get in free with a Pre-School Pass. Cost: Preschoolers are free, but everyone else is regular price.
What are your favorite free summer activities around Jacksonville?