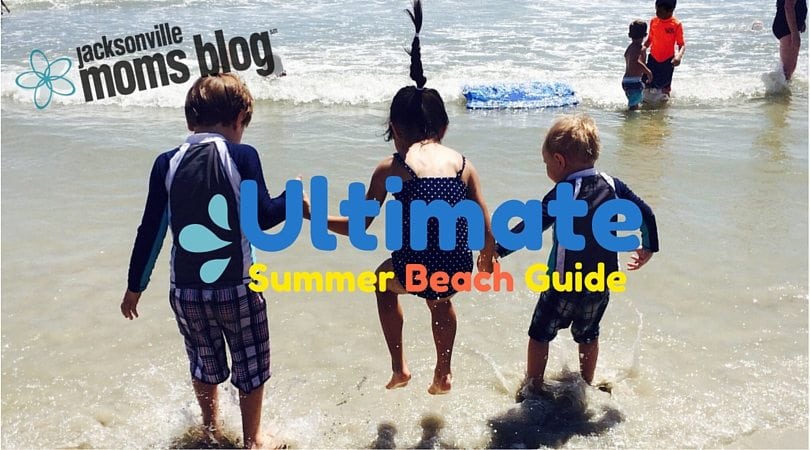 It's finally SUMMER! Schools are dismissed or nearly dismissed, and the beach is calling our family. If you are anything like my tribe, you have been heading out to explore the sand and surf for weeks already; but there is nothing like hitting the beach during that first week of summer. We are officially getting ready to spend countless hours soaking up the deliciousness that is our local beaches. We have beach bounding down to a science now, but I remember when heading to the beach felt just a little bit daunting. If you are feeling that way, fear not. Check out my ultimate guide to the beaches. These are the six beaches we never miss a chance to visit during the summer and why.
Hanna Park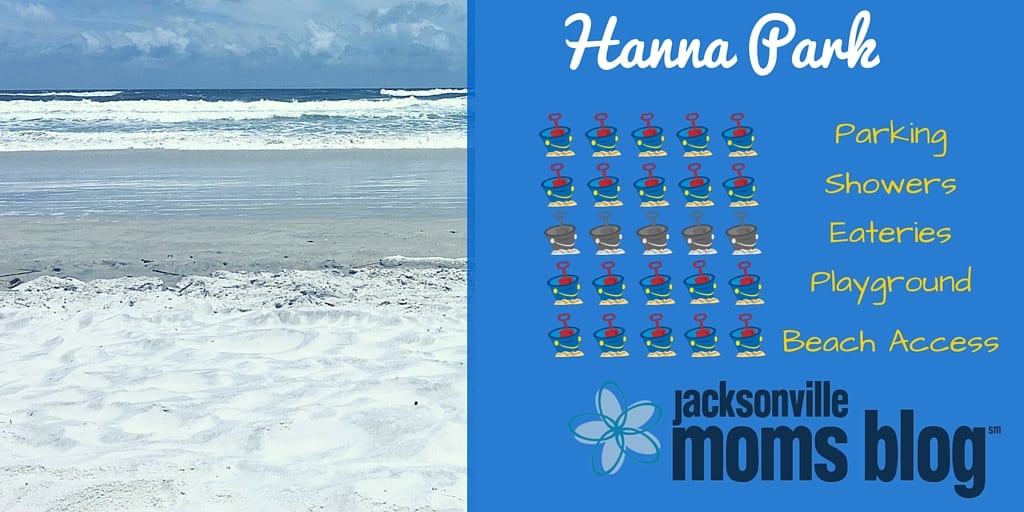 We always enjoy a trip to Hanna Park. There is ample parking and fresh water vistas. The park is located at 500 Wonderwood Drive: Hanna Park. You are required to pay admission, but trust me it is a steal of a deal. The current rate is $3 per pedestrian and bicyclist and $5 per car (up to six people). Along with beach access, there is a children's splash pad, several picnic spots off the sand, and hiking trails. Hanna Park is a great destination for day trips with the family. Be sure to pack a picnic and enjoy exploring the beaches and hiking trails! The park is open during the summer months from 6AM – 8PM M – F, 7AM – 8PM weekends. You can check out the full details on the park's website.
Atlantic Beach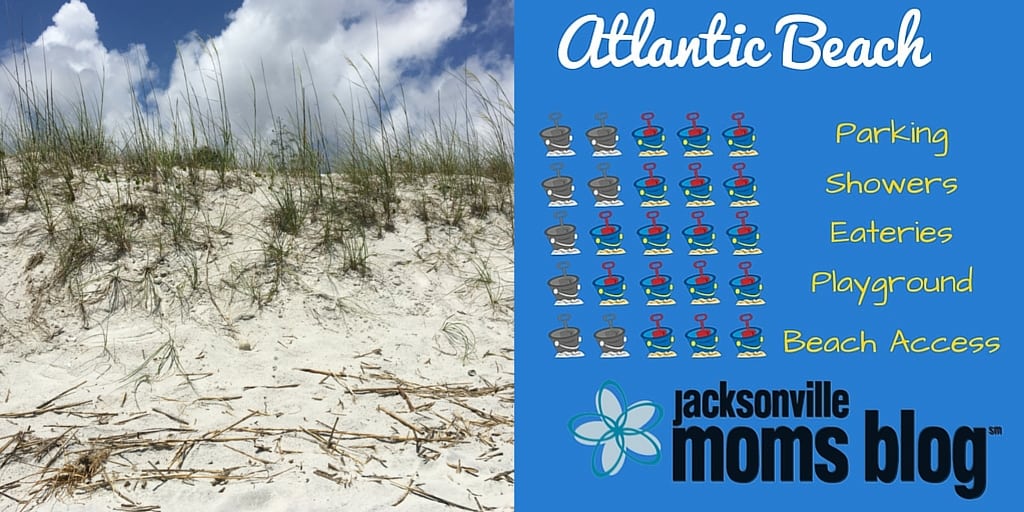 Atlantic Beach is a terrific beach to explore with families. Bull Park is located just a few blocks from the ocean and offers a sand-free picnic zone or alternate play area (shaded playground!) if you or your little one needs a break from the sand and surf. There is not a lot of parking located near the beach, so your best bet is to find parking at either Jack Russell Park, Bull Park, or the town center area and walk to the ocean. From most of the Atlantic Beach public access points, you are a short to medium size walk to the Beaches Town Center, which is one of my favorite spots year round. You can find lovely local dining options like the Ragtime Café, Joseph's, Southern Grounds, and Al's Pizza.
Neptune Beach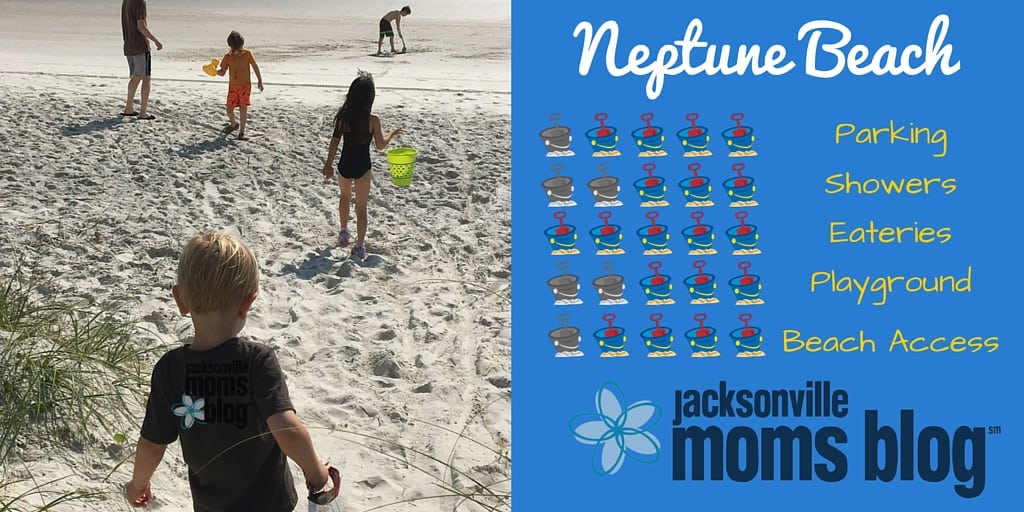 This is often the first beach we visit, primarily because of proximity to the Beaches Town Center. I told you I loved this place. The local, coastal vibe just makes me happy. When you are ready to put your toes in the sand, it is fairly easy to find public access parking. We seldom, if ever, pack a lunch when we go to Neptune Beach because you are just a short stroll to some pretty tasty restaurants. Our favorite stops on Neptune Beach days are MShack when we are in the mood for simple burger and fries, and Poe's Tavern. From Neptune Beach, you can get to Jarboe or Bull Park quickly by car or bike.
Jacksonville Beach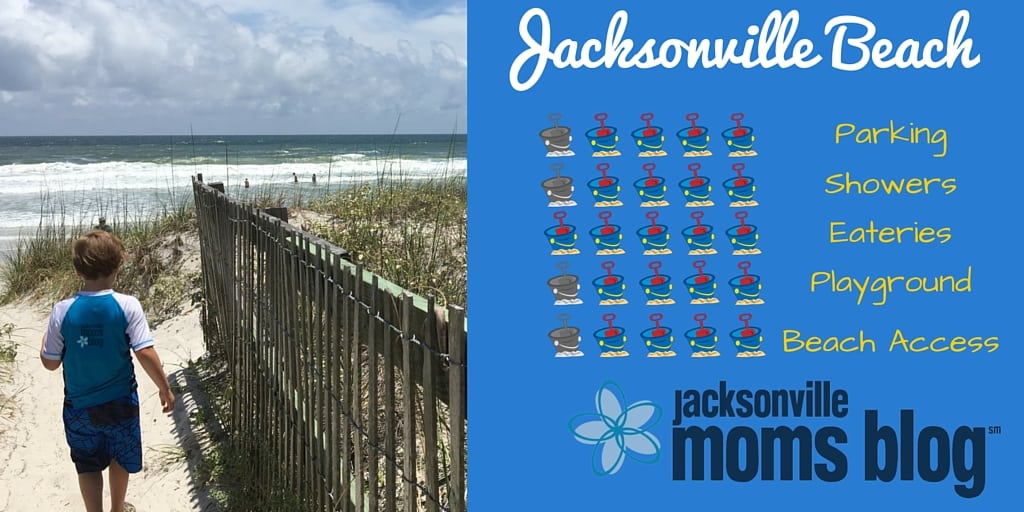 We find ourselves at Jacksonville Beach events all season long. It is a vibrant, bustling beach. There are so many fun festivals, concerts, and movie nights at the amphitheater. If you are heading out to enjoy the sand and waves on Jacksonville Beach, you will find ample parking across the beach; but be careful that you do not park in a restricted area. If you think your little one might need to get off the beach and stroll away from the sand for a time, this a terrific beach for you. There is a park on 9th Avenue North, Tall Pines Park, that can provide a nice change of pace. There are also easy-to-access public restrooms on 3rd Avenue North, 2nd Avenue North, and 5th Avenue North. It may sound crazy but my favorite eatery to frequent on my Jacksonville Beach days is a grocery store, Native Sun. This place makes delicious juices and has lots of yummy ready eat foods that are perfect to take with you. On June 18th, the Salt Life Music Festival will be happening from 6:15 am – 10 p.m. If you want to check out the schedule of festivals, find them here on the Jacksonville Beach Website.
Mickler's Beach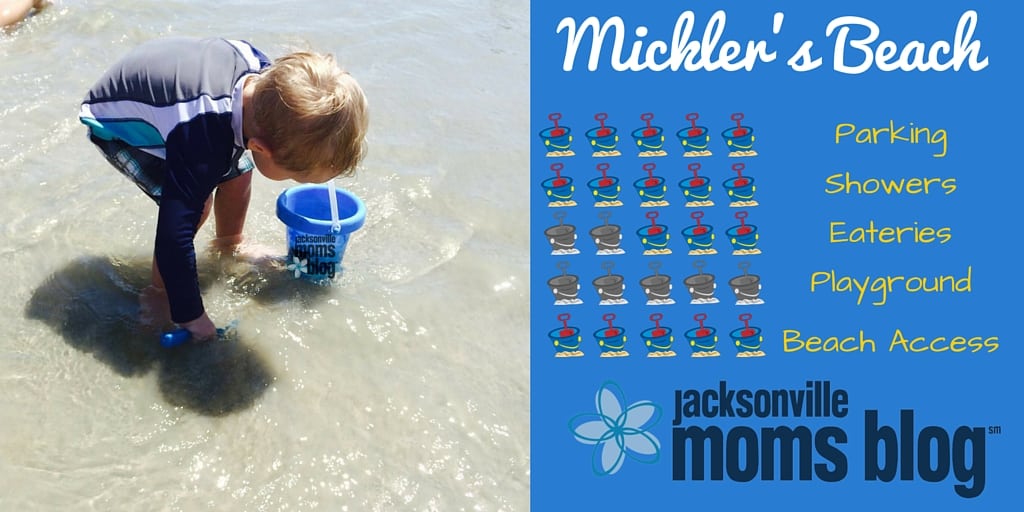 It just doesn't feel quite like summer until we have made our first trip to Mickler's Beach. Located on the south end of Ponte Vedra Beach, it is a beautiful, easy-to-navigate beach. The beach access point provides ample parking, restrooms, showers and a handicapped accessible dune walk-over. We always find amazing seashells and shark teeth walking along this beautiful stretch beach. It is not atypical to see fisherman pulling in some fairly impressive catch off the shoreline or find yourself strolling alongside a horseback rider. Some of our most idyllic days happened at Mickler's. This beach is a bit out of the way, so we tend to pack a picnic lunch although you are just a short drive away from dining options off of A1A.
Guana State Park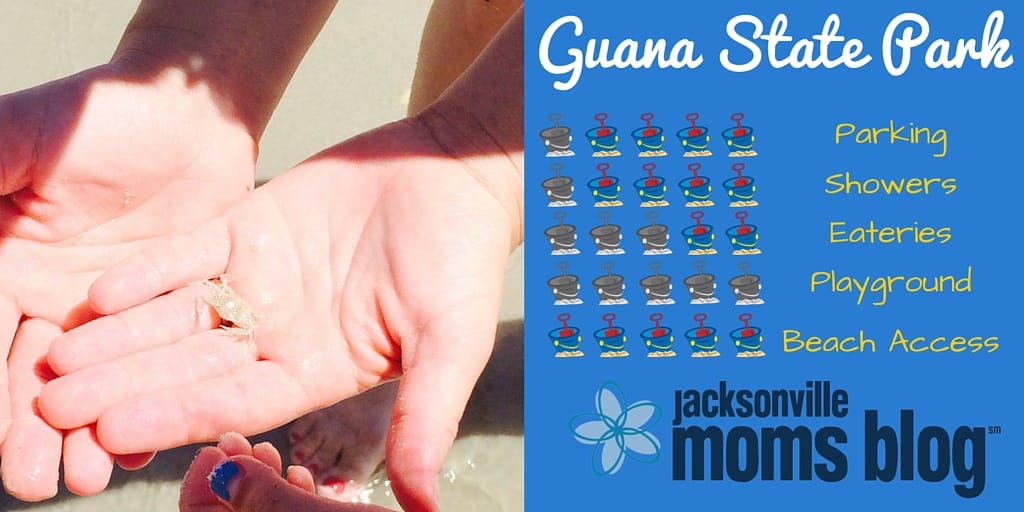 When we want to immerse ourselves in the natural coastal environment, we head to Guana State Park. It is located just south of the Mickler's Beach access. As with Hanna Park, there is an entry fee; but it is an even better deal at just $3.00 per vehicle up to 8 people. This beach access is gorgeous and provides ample parking. These beaches are beautiful coquina beaches, rich in sand and shells. We always find tons of oceanic wildlife enjoying the beaches with us. Beach access is open from 8 am until sunset every day. While there is not easy access to playgrounds, you can head across the street to enjoy education center and river/marsh hiking trails. Be sure to pack a picnic lunch and enjoy a day wrapped in nature.
Hopefully, you have figured out which beach you're heading to first. What are you waiting for? Go get packed! Ahhhh … beach stuff … If you want to know how to pack like a pro for that trip, hop on over to Jessica's post for tips on how to get beach bound. Be sure to share your beach memories with us on Instagram and Twitter. #JMBBeachMom