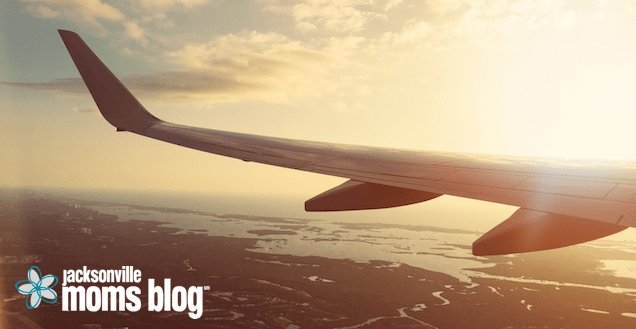 My husband travels almost every week for work. Sometimes he works in his home office one day a week, two if I'm lucky. We spend weekends together as a family, and then he is "leaving on a jet plane" by Tuesday at the latest. Since he travels for work, I take on 99.9% of the responsibilities of the house and kiddo. Not only do I get the munchkin ready for school and take him to all of his extracurricular activities (4 nights/week), there's the homework, school events, birthday parties, school volunteering, grocery shopping, meal planning, meal making, dish cleaning, nose cleaning, poopy-bottom wiping, housekeeping, music practicing, taking the car to be serviced, calling and handling all repairmen, exercising five days a week… you get the gist because the list is endless. Name it, I do it. I also handle all of the finances and make 99.9% of all decisions regarding our family. I plan our weekends and vacations. I inform my husband of his free time based on our weekend commitments. And, I love it.
I am a stay-at-home-mom, obviously, and have been for the last seven years. That was one of the most challenging transitions for me to make since I have been a hardworking and successful employee since the age of 15.
So, when we decided I would stay home to raise our son while my husband took on additional responsibilities at work that included travel, I had a difficult time initially. I wanted to stay at home and welcomed the reprieve from my churn-and-burn working life. But it took me at least 18 months to discover who I was without a real job. What was my worth now that I didn't have a salary and accolades attached to my name? Would I still be respected? After I sorted myself out, I approached maintaining our household and taking care of my family as my job. I assumed all responsibilities because I like leading and being the decision maker. I prefer to be in control.
At first as a SAHM, I used to say I hated how much my husband traveled because I felt I was expected to say that, expected to hate it. Of course I'd prefer he was home for dinner every night! Of course I want him to help get our son ready for school! Of course I want him handling all of our finances! NOT! When my dear husband is home on a rare "off week" and helps our son get ready for school, we are ALWAYS late because his morning system isn't as efficient as mine. He leaves his paw prints everywhere in every room of our clean and orderly house — cabinet doors open, lights in pantries on, closet doors open, random trash and penny change on the counters, toilet paper just sitting vertically on the empty holder (y'all feel me on this right?). Dinner is always a meat and starch, because, believe it or not, I do want to please my husband, and he likes my cooking. But he doesn't eat veggies, which means when he is home, my son doesn't eat veggies. He doesn't do dishes really. Or dust. Or vacuum. Or EVER MAKE THE BED!
Some would say I have enabled this behavior, which is true. I have. I try not to complain, but come on, people!!!! I am a wife! It's part of our DNA when we get married. Our house runs like a well-oiled machine when my husband travels — we aren't late, we get our homework done early, we eat lots of veggies, our house is tidy, we schedule and stick to it, we go to bed on time, and I can watch anything I want on television. I don't have to share the remote or the ice cream.
But guess what? Despite my complaining, I love it. I love taking care of my family. I love being the boss of my home. I love that my husband looks to me as the family CEO and asks me what our weekend plans are. I love that he trusts me enough to handle our finances. I love that he relies on my day-to-day decision-making without my decisions being questioned. I love that he loves my cooking and always asks for one of my homemade breakfasts on weekend mornings. I love that he always calls at bedtime because he wants to hear our son's voice before he goes to sleep. I love that he does his own laundry (there's the .01%). I love that he wants to pack our weekend with house projects, fun things to do and family outings because he isn't here all week and wants to maximize every moment he has with us. I love how confident we are in our relationship to have come to the realization that his work travel schedule, "works for us," and I no longer feel like I have to defend our atypical home life. I love that he loves my independence. I love that he recognizes I bear a heavy load of responsibility with running our household, volunteering and physical fitness, and he encourages me to enjoy girl trips without a hint of jealousy or resentment. I love that he is generous with his travel points and shares them with me for girl trips. I love that we holiday each year sans kid with the travel points he's earned to finance 100% of our reconnecting vacations. I love that when he is home on the weekends, he handles the nighttime routine for our kid, so I can clean the kitchen in peace and then relax on the sofa with my trash TV waiting on the offspring to bounce downstairs smelling of soap and toothpaste as he kisses me goodnight.
I love that my husband travels for work. I love being the boss of our home. I love that my husband appreciates me and my job. I appreciate him and his job. It works for us.