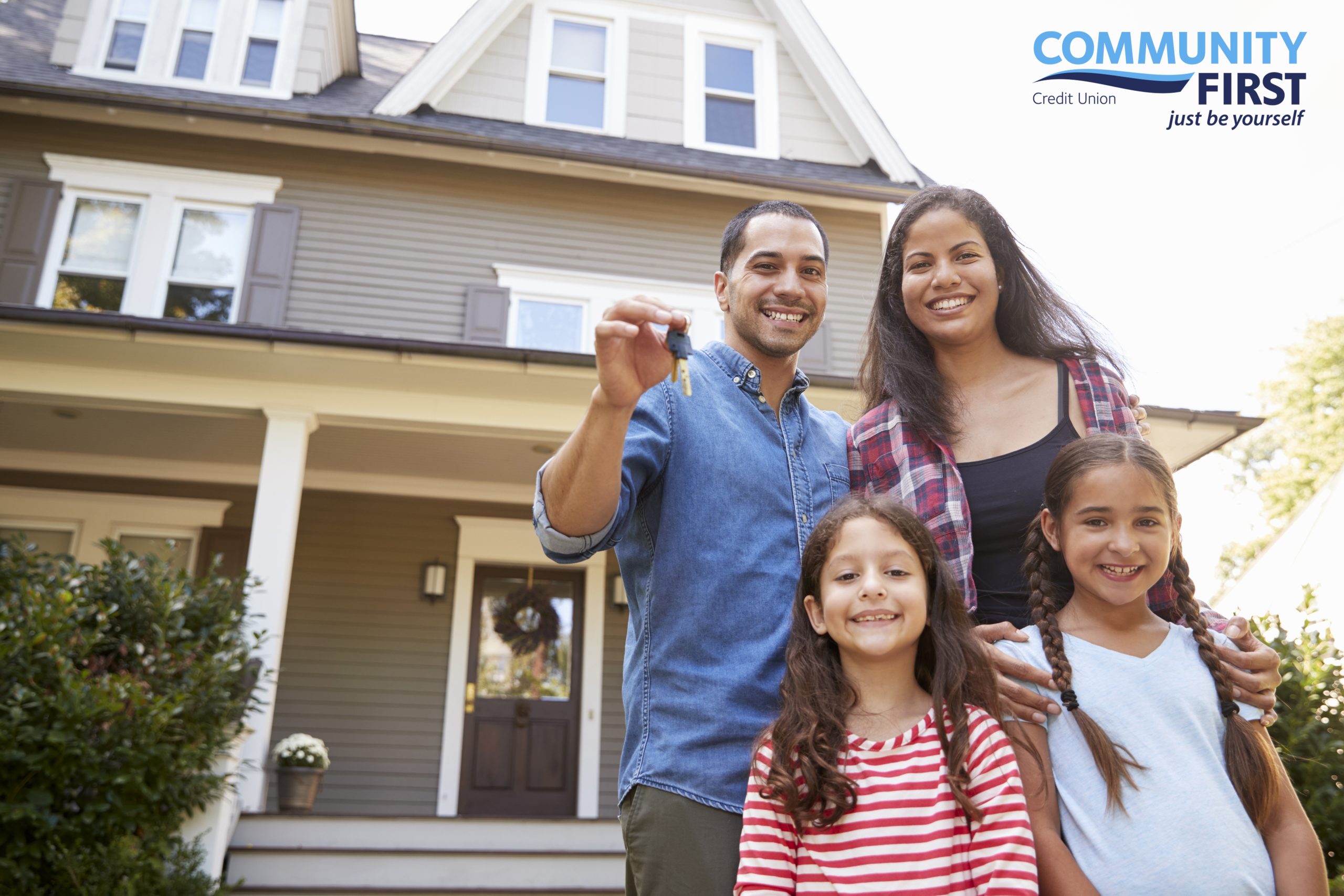 You found it. Your dream home. The place you and your family will live for the rest of your lives (well until the kids hopefully move out).
But then it happens. It's already under contract before you could even think to put an offer in! So how can you manage to buy a home, when they are going faster than your toddler can eat old cheerios they found on the floor?
Here are 3 tips to help you out for buying in a hot purchase market.
1. Be a Practical Buyer, Not an Emotional One.
When shopping for a home, it's easy to get caught up in the fun. Imagining fun dinner parties, where the kids or dogs would play, or planning new projects you can do out in the backyard can make any new home feel purchase-worthy. But you have to make sure you have the budget to back it up.
The budget a lender will qualify you for is not the same as your monthly budget. Prepare and practice this budget to see if it will fit your lifestyle. If your current housing expenses are less than your future anticipated housing expenses, then these funds can be used for an additional down payment. Alternatively, know what you are going to cut out if these expenses will grow.
Make sure you communicate this with your lender, if they know what your monthly allotment is for your mortgage, they can help keep you on track.
Homeownership also comes with additional expenses you may not have had to worry about before. You are now in charge of your plumbing, AC, roofing, and that big yard you wanted, among other larger expenses. Keep this in mind when searching for a home as older homes may require more repair and maintenance costs.  For example, check to see how old the roof is or if the carpet needs to be replaced, as this will need to be reflected in your budget.
Don't forget to leave yourself some wiggle room. In a market where homes are selling for more than the asking price, start your search for homes below your budget. This can really give you an edge if someone tries to price you out, but make sure to stick to your limit.
2. Compete Like a "Cash Buyer"
We've all heard "cash is king," but most people don't have hundreds of thousands of dollars laying around. Sellers want the ease of a cash buyer as they don't have to worry about financing falling through. So how do you compete?
Start by getting pre-approved. While you can begin with being pre-qualified, being pre-approved and having the corresponding letter is more substantial as it consists of a more detailed review of credit, income, and assets.
Also, get your mortgage application process started early and have your income, asset, and credit information/documents gathered. You will need to know how your income is broken down, whether it's salary, hourly, overtime, commission, bonus, part-time, or full-time. You will also need your dates of employment and then properly disclose all this on your application. As tempting as getting new rewards can be, refrain from obtaining new credit in the months leading up to your purchase and during the home buying process.
Make sure to review your credit report to spot any issues. Be prepared to document and explain any prior credit challenges, such as late payments, bankruptcy, foreclosures, short sales, collection items, etc.
If you have any financial changes during the process, make sure to communicate those to your lender. This can be for your income, assets, or employment. Your lender will need this information to update your pre-approval letter.
If you are ahead of the game, it shows the buyer you are serious, ready, and a solid choice, making you look and feel like a "cash buyer."
3. Know Your Contingencies and Risks.
In a perfect world, you will be able to go with a standard contract, with contingencies to help protect you. But with a hot market, you may be tempted to try to get an edge on the competition by removing them. Let's take a look at the most common contingencies and how to mitigate your risk if you decide to skip them.
First, an inspection contingency allows you to have an inspection completed on the home and cancel the agreement if the results of the inspection are not satisfactory. This contingency protects you if the inspector finds something you didn't notice, or couldn't see on the surface. If you choose to waive the inspection and buy the home as-is, you can mitigate this risk with a home warranty. These cover most major home systems or appliances.
Is your down payment tied up in your current home? You can have a contingency loan based on the sale of your other real estate, however, in a hot market, some won't be willing to wait. If you are able, list and sell the existing property prior to submitting an offer. This puts your new down payment as cash in hand.  While it does make your offer stronger, it does cause the need for temporary living and a double move. You can also get pre-approved carrying expenses of existing real estate, but you will have to be careful with timing so you don't get caught with two mortgages.
Finally, the financing/appraisal contingency states that if the Purchase Price exceeds the appraised value of the home, the buyer may cancel the contract without losing any of the earnest money. If you waive or alter this, know your lender's policies and how it may affect the loan approval.  Also, be prepared to bring additional funds to close for the difference in the sales price and the appraised value.
Happy house hunting, and remember, always read the fine print.
About Community First
Since 1935, the story of Community First has unfolded from a high school basement as the Duval County Teachers Credit Union to a 19-branch, more than 145,000-member financial institution open to anyone who lives, works, or attends school in one of the following counties: Baker, Brevard, Broward, Clay, Duval, Flagler, Indian River, Lake, Martin, Nassau, Orange, Palm Beach, Putnam, Seminole, St. Johns, St. Lucie, or Volusia. Membership is also open to any relative of an existing or eligible Community First Credit Union of Florida member. Membership is also offered to Select Employer Groups, including all employees of Brooks Rehabilitation and Web.com.