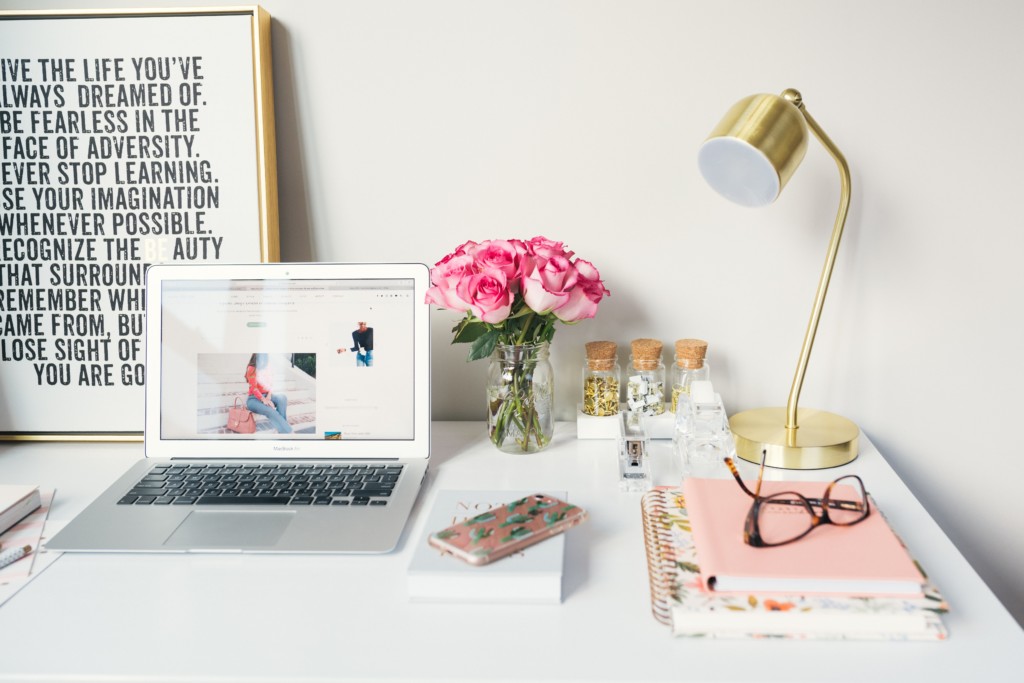 Last year, May hit me like a ton of bricks. While everyone else made resolutions in January, I waited until now. Follow these helpful hints and you, too, will survive what I call May Madness.
Order/Assemble Teacher Appreciation Gifts
Most teacher appreciation occurs during the first two weeks of May, so hop to it. Those go-getter room moms usually make a scrapbook, so start organizing your pictures. Start quizzing your kids on their best memory from the year. We all know how long it takes for your child to write a complete sentence in their best handwriting, so do as much work upfront as you can. Personalized items usually take 2-4 weeks to arrive depending on if you are ordering online or going local.
Don't Forget Support Staff
How many times have you intended to send a little gift to the custodians, the school secretary and the librarian, but when the holiday parties came and went, your teacher was lucky they got a gift card from you because you simply ran out of time? While you are getting your hair done (see below), write that short personal thank-you note to the equally important, but sometimes forgotten helpers at your child's school. Make the most of the time you actually have now!
Schedule Personal Appointments
Trust me, you are about to live at school with the onslaught of awards assemblies, that final field trip, field day, end-of-the-year parties and other special events. If you don't want to show up with a black mustache or unsightly roots, go now or forever hold your peace.
Enroll in Summer Camps
Do not let spring break fool you, Moms. Summer break is a LONG time, and even if you think you won't need a break from your kids, there are so many unique, educational and fun experiences in and around Jacksonville this summer. The good ones start filling up now, and some even offer discounts the earlier you register. Hop on our Summer Camps Guide and find a camp that will pique your kiddo's interest. I like to do a camp every other week or two to allow for a relaxed schedule and structured time to get errands done (see unsightly mustache reference above).
Assemble Summer Survival Kit
I know you are committed to quality time with your kiddos, and that means more hours at home (don't forget, it rains in the summer). Even the most well-intentioned mom is bound to reach her mental limit, which means it is time to gather up supplies for one of those days. Hit the Dollar Store now for basic art supplies, bubbles, sidewalk chalk, garden tools, pool/beach toys, and anything else that isn't a screen (can I get an amen?). I buy a big, cheap storage bin so it's easy to hide until school's out and easier to keep organized(ish). Don't forget to hit up the local bookstore or swap books with a friend because we all know how important it is to read over the summer. This "I'm Bored" idea jar and these scavenger hunts are also great ideas!
Search for Summer Ground Rules
Summer is awesome because it allows a break from a hectic schedule, but that doesn't mean all the rules go out the window. Come up with your expectations for your household's summer routine and communicate it to your kiddos to avoid any summertime spats. Pinterest always has some cute printables.
Get your act together in April so you can maximize your May.