Although we launched in October 2012, 2013 was the first full year for Jacksonville Moms Blog. In the past year we have gained almost 3,500 new Facebook fans, and we are so grateful for all of our new readers. We love connecting with moms in our community, and we're looking forward to more exciting events and playdates to come for 2014!
With so many new readers finding us daily, we wanted to share the Top 10 most-read blog posts of 2013. Some of you may have already read them, and some may discover them for the first time–but either way, we think you will enjoy seeing what local moms found the most informative, inspiring, and relatable blog posts of 2013. Enjoy reading and share or pin your favorites!
Kacey compiled a great list of fun day trips you can take with the kids from Jax. Some you may have heard of, but there were many I never knew about until I read this post! Even the few I knew about, I definitely discovered new things to do there.
Kathy put together an extensive list of the best birthday party spots in our area. If you have more places you have discovered, let us know! We're always adding to the list to provide you with the latest information.
Have you ever had a little Facebook jealousy? Think your friend's life looks picture perfect through her Facebook posts? Well, this post from Kristen reminds us that you can't judge a mom by her Facebook photo!
A native to Jax, Cheryl knows the city and she put together a great list of some of the best free (and almost free) activities around the city to do with the kids.
As a new mom or a new mom in town, it can be lonely until you find a group a friends. MOMS Club is a great way to meet other moms with kids your child's age. Have you joined a MOMS Club?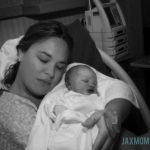 In honor of Pregnancy and Infant Loss Awareness Month in October, Lindsay Murphy told her heart-wrenching story of losing her daughter, Sydney, on the same day she was born. She also helps us understand how to support someone who has experienced a similar loss.
As a follow up to her birthday party venues post, Kathy has compiled a list of the best entertainment for birthday parties in Jacksonville.
We created a series spotlighting different Jacksonville neighborhoods for fun kid-friendly activities and places to eat. The Beaches post has been the most popular, but our Southside/Baymeadows and Downtown, San Marco & Riverside posts are very popular too. We'll continue to add to the series, so look out for more to come!
When to start your child in kindergarten can be a tough decision. Find out why Jessica decided to wait on sending her five-year-old daughter.
Stephanie Knowles of Jaiden Photography blogged about the challenge of finding a balance between work and being a mom.
A Few Honorable Mentions:
Find out why our city rocks!
Kacey shares everything you want to know about having a C-section.
Jessica gives some great tips to be totally prepared when taking the kids to the beach.