First things first. I am so over the top excited to go on this JMB Book Club journey with all of you this year! I love reading and writing, so any opportunity to combine those two things is good. Getting to do both and connect with other women who enjoy reading…even better in my book (pun intended).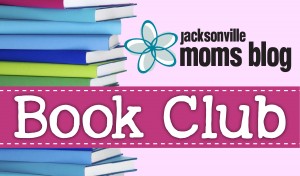 As I thought about this introductory post, I felt it was important to share a little bit about myself with all of you. I'm a working mom of two amazing kids, McKenzie (11) and Ethan (9), and have been married fifteen wonderful years to my husband, Ryan. You will learn more about them as we go. As my family, they have come to accept that their stories, even the crazy ones, are subject to public sharing.
In addition to my "day job," I write. Writing has always been my passion, however as I'm sure you can relate, after being a wife, mother, full-time employee, chauffeur, sideline cheerleader and all the things that come with having an active family, there is little room leftover for extras.
A book I wrote and shared about the very first mission trip to Shell, Ecuador our family of four embarked on is what inspired me to rediscover my love for writing. After years of dreaming about writing and publishing fiction novels, I made that dream a reality and self published my first Fiction novel "Sweetly Broken" in November of this year. I knew there was no going back, and writing and sharing my work was no longer optional for me.
Reading is what fostered my love for writing at a very young age. I was the kid secretly reading a book when I should have been studying for a math test, and because of that disobedience, am thankful I married a man with a degree in Accounting. I still look to some of those early books as my favorites, and I keep trying to get my daughter to choose them when wandering the book store. She tells me they look boring, but one day the public school system will do my work for me and force her to read them, so for now I just need to play it cool.
Over the years, my tastes in books have evolved but a few things remain in tact. I'm a sucker for a story about relationships – sisters, friends, mothers/daughters, men/women. All are complex in their own way and the exploration of that complexity gets me every time. I love relatable, and sometimes flawed, characters who can take me on their journey and make me want to root for them even when I have the strong urge to reach into the pages and shake some sense into them. Beyond that, my tastes are diverse and varied which makes guiding this book club so exciting for me.
To kick this off, I thought it would be a good idea to vote on the first book we read so please see the below poll and pick the one that speaks to you. I tried to include books that would have a broad reach based on my research and recommendations. Disclaimer: I have not read any of these since we are doing this together, so if we all end up disliking the book, we can unite in our dislike.  If the one you pick isn't selected, don't worry! We'll use the others for future books throughout the year.
Voting ends on January 8th, so you can anticipate my next blog on January 13th announcing our first book and the reading plan. As we are all busy, I promise not to be too aggressive on the timeline. You can expect to see a weekly blog with a few thoughts as well as questions to get discussion started. Participate as much as you like! As the year goes on and we get more traction, I hope to create some interactive ways for us to share in smaller groups, possibly plan some outings where some of us can meet, but most importantly, I want to just have fun reading some really good books together.
We have set up a separate subscription page for those who want to join so don't forget to sign up! I can't wait to see what you choose for our first book of 2014 and look forward to hearing from all of you!
[wysija_form id="2″]
Check out the links and then VOTE BELOW!!
Goodreads Links:
Sycamore Row
The Weird Sisters
The Husband's Secret
[socialpoll id="2182233″]