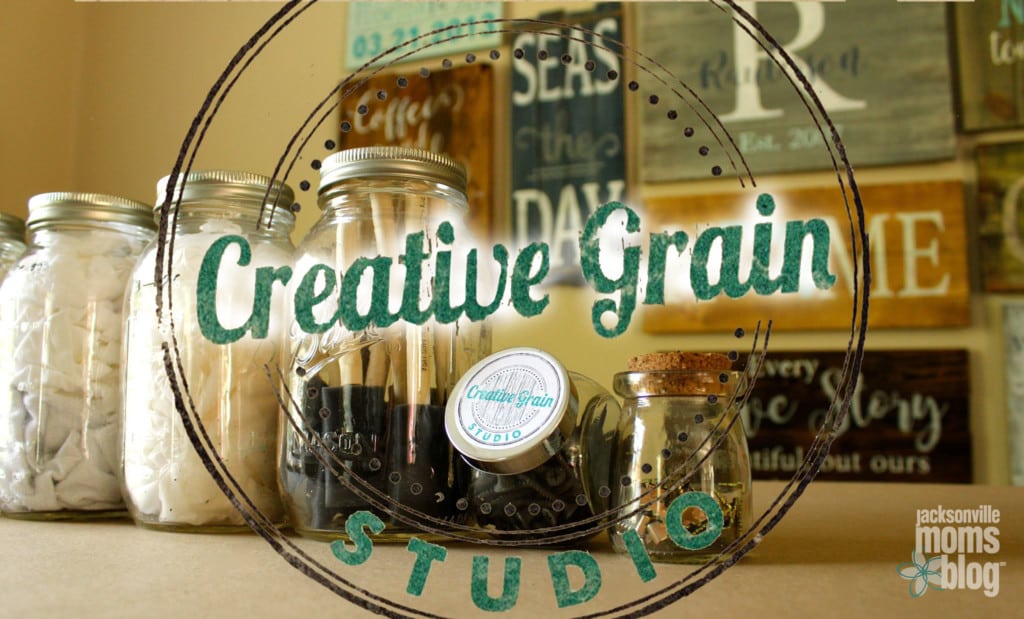 The perfect Moms' Night Out requires just the right mix of fun, relaxation, and laughs. Recently, Jacksonville Moms Blog had the opportunity to scope out a new crafting studio. Creative Grain Studio promises to guide you through the process of making a high quality decorative wooden sign while having fun with your besties. The studio is located in San Marco near some of my favorite Jacksonville eateries. The location alone had me looking forward to a perfect evening of fun in a local neighborhood. As soon as we selected our crafting date, I was able to choose from several beautiful custom designs. I knew immediately that the coffee and friends quote was the one for me. I wanted to make them all; but that's what return visits are for, right? And this mama runs on coffee. I was so excited. I consider myself to be fairly handy and I love a good craft project; not to mention, it is a great excuse to get together with some of my favorite moms.
I don't know about you, but the planning of the moms' night is always a little easier than actually getting to moms' night. The day of a Moms' Night Out always feels like a bit of a marathon to me, seriously similar to catching unicorns, nearly impossible. As is my custom anytime I squeeze some mommy time into the schedule, my day mysteriously becomes full of double hustle. Almost nothing went according to plan or on schedule. But miraculously I made it the studio on time. To be honest, upon arrival, I was exhausted and completely intimidated by the pile of wood so lovingly placed on a work station with my name.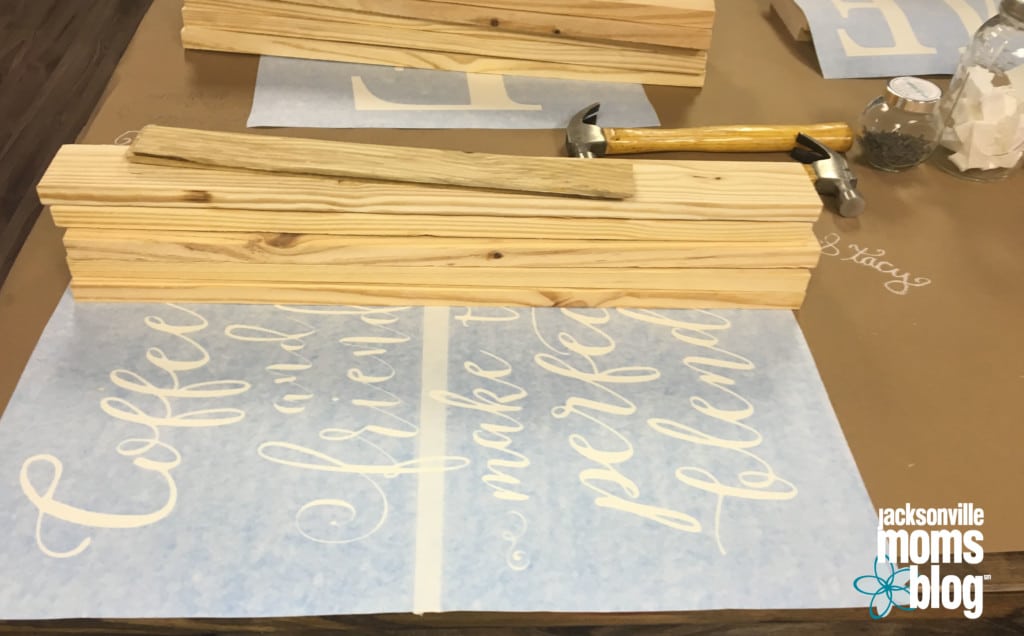 However, my concerns were quickly washed away when I met the awesome mom-daughter duo that founded the studio. The studio offers some lovely refreshments and allows you to bring in some of your own favorites. The atmosphere is so inspiring. Racheal and her mom welcome you like old friends — friends who throw the perfect crafting party. They think of everything. I honestly felt like I was in my own home crafting with my girlfriends. Except this is so much better. All the hard work is already done. They did all the shopping for supplies. They do all the measuring and double checking. And, best of all, they do all the clean-up.
Before we got started, we all enjoyed conversation, refreshments and some fun music. The fun really began when we started building. Putting the sign together piece by piece was empowering. Especially for a few of my mom friends who had no experience with a power drill. If you follow us on Instagram you got a sneak peek in to the stress relieving portion of the evening. Trust me distressing a sign is fantastic fun. Finally, we got to make our paint selection and get to staining. By the time the evening was through we all had surprisingly unique and beautiful signs, tons of laughs and this mom zombie was officially refreshed.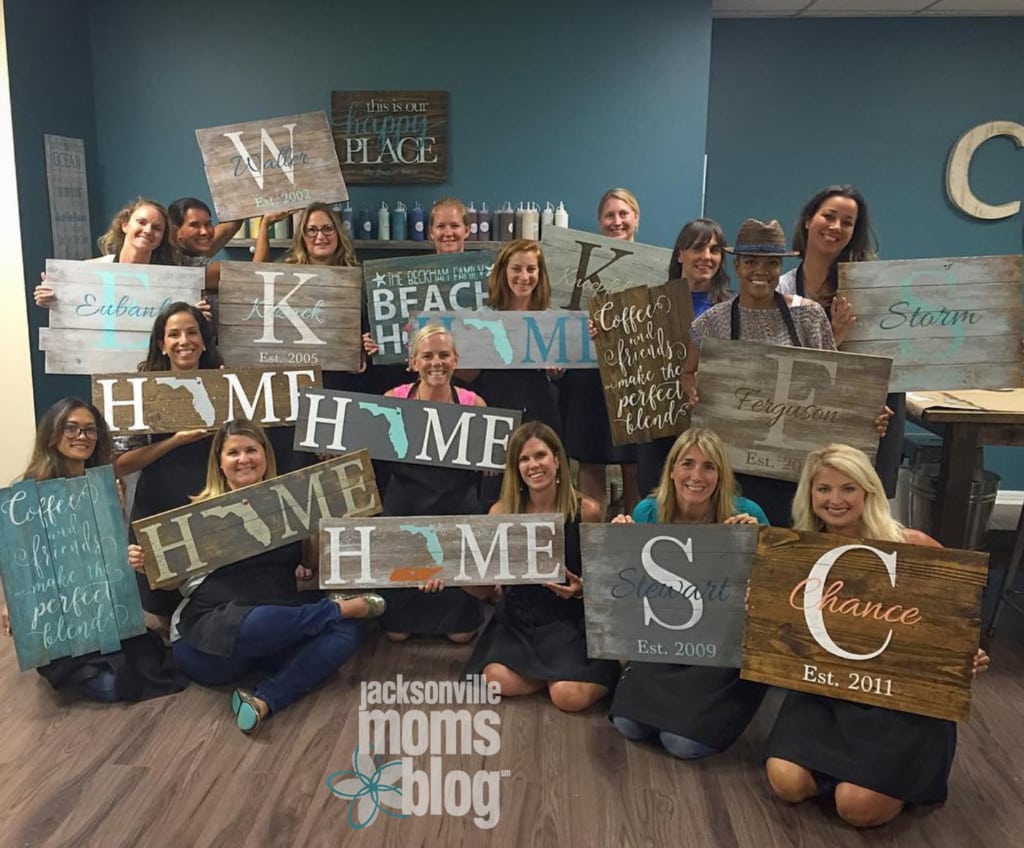 Check out their website www.creativegrainstudio.com to get crafty. The studio is offering Couples Nights, UPick workshops, and Private Group events. It's a great way to personalize your home or office while also grabbing a time out for mommy. As a special offer to our JMB readers. Creative Grain Studio is offering a 10% discount to our readers. Simply enter code #GCJMB when you reserve your spot at an upcoming crafting event and receive 10% refund. Offer ends August 7. 2016.