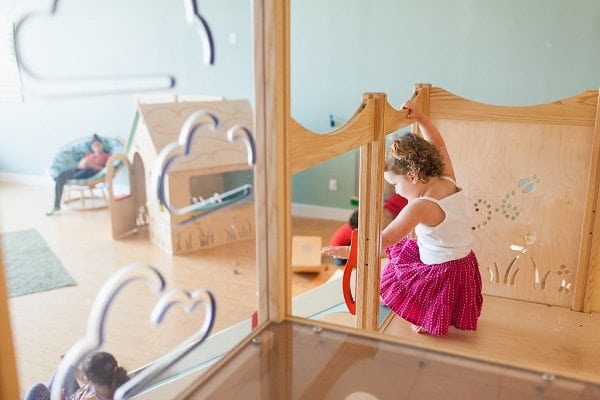 Imagine walking in to a place with your children, the color of the flooring and walls comforting like the nearby sandy beach and ocean. The space feels clean and inviting just like the smiling faces who welcome you. You hear delightful squeals of children and glance around to see fellow moms, dads, grandparents, nannies and babysitters relaxed and joyfully watching or playing with their toddlers, cuddling their babies and casually chatting. Once you settle in, you look around to see the careful consideration that has gone into creating this space. From the eco-friendly toys selected that inspire little ones to use their imagination to play or develop their skills at their own pace, to the staff brought on to greet you, to the curated calendar that provides unique activities, classes and workshops for families — this place exists and was created just for you, by local moms who were in the same season of life. Local moms who were looking for community in the early days and years of motherhood, seeking a clean place to get out of the house with their children. A space where their children could socialize with other children their age, where as a family they could feel relaxed and understood, a place where families and caregivers could escape from the day… and into the world known as Bay & Bee.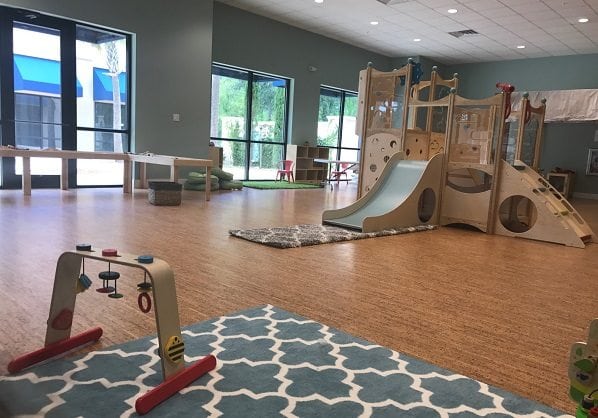 When my second child become more mobile in the summer of 2015, as a WAHM, I knew I needed a game plan. I no longer was able to accomplish the work I needed to do with a mobile baby. I was fortunate to hire a babysitter to help out a few days a week and knew we needed to find an indoor place (hello, Florida summer) that I would feel comfortable with her taking our son. I wanted him to have more space to crawl (hello, again, small house) and socialize with other children his age while his sister was at preschool. I had heard about Bay & Bee from a friend and decided to check it out; the first visit was free, so why not? As described above, I immediately felt at home. I knew this was a place I could take my children and that my caregivers would enjoy going. It was suitable for my little crawler to safely enjoy and a place that provided several activities to benefit him at the infant stage including visual stimulation, sensory toys, tummy time, music class and provided a space and activities that would keep my 3-year-old engaged, as well. Not to mention benefits for myself such as postpartum classes, mommy & me meetups and making new parent friends.
Fast-forward over two years later and the friendly staff feel like family, and they know my kids and caregivers by name. I visit less frequently with them, but they still know me, and I love seeing my children greeted when I am able to join them. And the greatest benefit is my children have enjoyed the best of Bay & Bee through their different stages.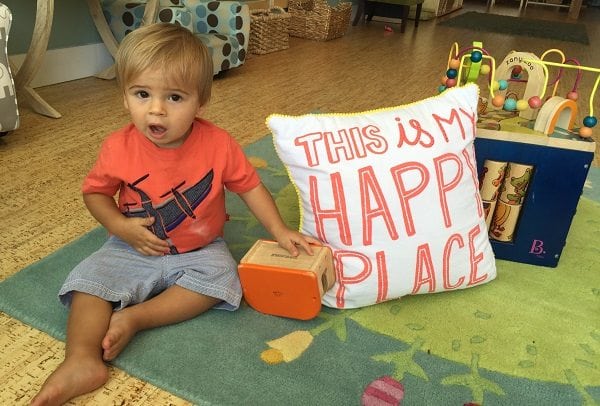 As an infant, my son enjoyed the socialization with other babies his age and was always intrigued by the older toddlers and activities going on. The sensory toys all around helped develop his fine motor skills and activities such as music and baby racing were some of his favorites.
As toddlers and preschoolers, both my children have enjoyed the Sway & Play yoga classes, arts and crafts during "Crafternoon" (I'm not a crafty mom, so this is a plus for me!), as well challenging their problem-solving skills with the large assortment of Tegu blocks, Magna-Tile and other building blocks and puzzles and that expand their imaginations in the play kitchen or with dress up. My son is also particularly font of the train table, which is large enough to accommodate and encourage sharing among train-loving toddlers, which is great for his socialization skills!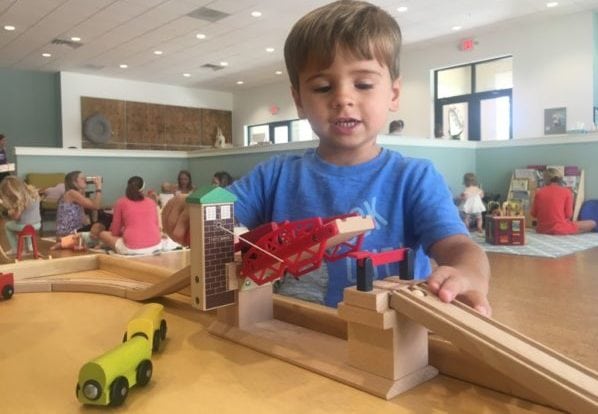 Bay & Bee is a membership-based play space, and initially we joined on a monthly membership, and then joined as an annual membership the following year. As a member, you have access to the play space when your schedule allows (during business hours) and can enjoy the classes, workshops and special events provided. Annual memberships receive the free bonus perk of an exclusive birthday party ($285 value)! We have hosted and attended many birthday parties of Bay & Bee members and non-members, and it's always a fun, inviting and relaxing way to watch children truly PLAY and enjoy a special day with friends.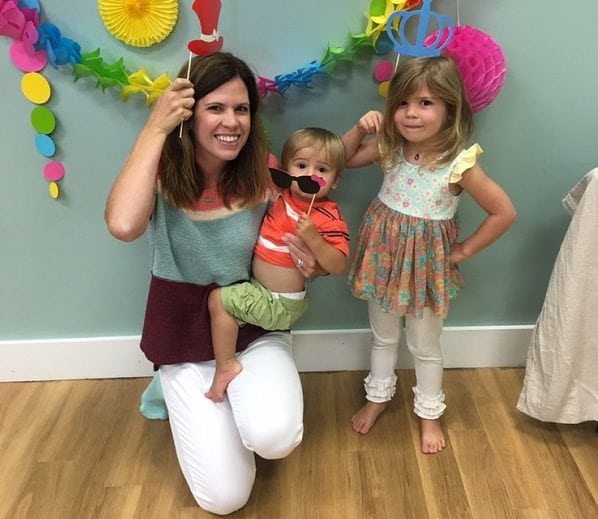 As our family schedule gets busier, we still love the activities and classes that Bay & Bee has to offer and were so excited about the new membership tiers. Now we can come once a week for his favorite activity or when our schedule allows us to drop in and play and be budget friendly. Bay & Bee is now offering the following monthly membership options: Silver (4 sessions per month), Gold (8 sessions per month) and a Platinum (monthly unlimited), as well as unlimited prepaid 6- and 12-month memberships. In addition, they continue to offer discounts and add-ons for infants, siblings, military, as well as add-ons for the Silver and Gold packages should they want to add a few more sessions during their month. Also, with an additional location now open in Bartram Springs, we have a new place to explore and a calendar of activities that can work in our schedule!
If you haven't escaped to Bay & Bee, now is the time — once you explore the space they have created and experience the B&B community, you'll truly want your children to never grow up.