Introducing Jena, Mary Lauren and Liz. Not only are they fabulous Moms that will be sharing their stories with JMB, they also all have something in common, they all run… and FAST! Three of the fastest runners I know!  JMB is so excited to welcome these amazing Moms to our team. We look forward to reading their posts about fitness, health, lifestyle, military life and more!
Jena Pugh  
Mom to "Destructor," "The Mayor," "0 to 60," sweet "BIG" (Baby Isla Grace).
A few of my favorite things: Going to the theater, dancing, fro yo, hearing Isla laugh uncontrollably, date nights, date days, a good beer after a hard day.
Best kept secret in Jacksonville: M Shack in Atlantic Beach has the best burgers!
My best Mommy talent is occupying Isla with a dance party in our kitchen at least twice a day!
Mary Lauren Eubank
Mom to my four year old, Anna Claire, who like her double name has double the amount of spunk and personality. And mom to my nineteen month old, Kate, who only got one name partially because I was worried I would run out of breath trying to introduce us if we all had double names!!
A few of my favorite things: Champagne…from the flute to the bubbles it's a party in a glass! Cold milk…Some people have frozen beer mugs others have frozen milk glasses! I take pride in ensuring the optimal temperature to compliment a homemade chocolate chip cookie straight from the oven. Restaurant sampling- One day I hope to add food critic to my resume because what's better than eating, being opinionated and getting paid for it! Reading- I am a bookworm, the Kindle has changed my life. I mean thousands of books at the click on my fingers, irresistible! The nerdy former English teacher in me loves getting caught up in a story. Online shopping- It's a sport and if I'm honest a bit of an addiction. You can take the girl out of the city but not the city out of the girl! This Dallas-native misses her Neimans, Nordstroms, Saks, Michael Stars…
Best kept secret in Jacksonville: Though shaved ice is part of it's name, the crab cakes at Ohanna's Shaved Ice in Atlantic Beach make it the best kept secret in Jacksonville. They are fresh and fabulous on a salad and you can order a few to take home for dinner. The kids get their shaved ice while you get a gourmet meal for once!
My best Mommy talent: I have mastered the "one-handed I can do everything move". So my spine is out of whack and I'm dripping sweat but I can do anything with Kate on my hip and Anna Claire holding my shirt.
Liz Morrow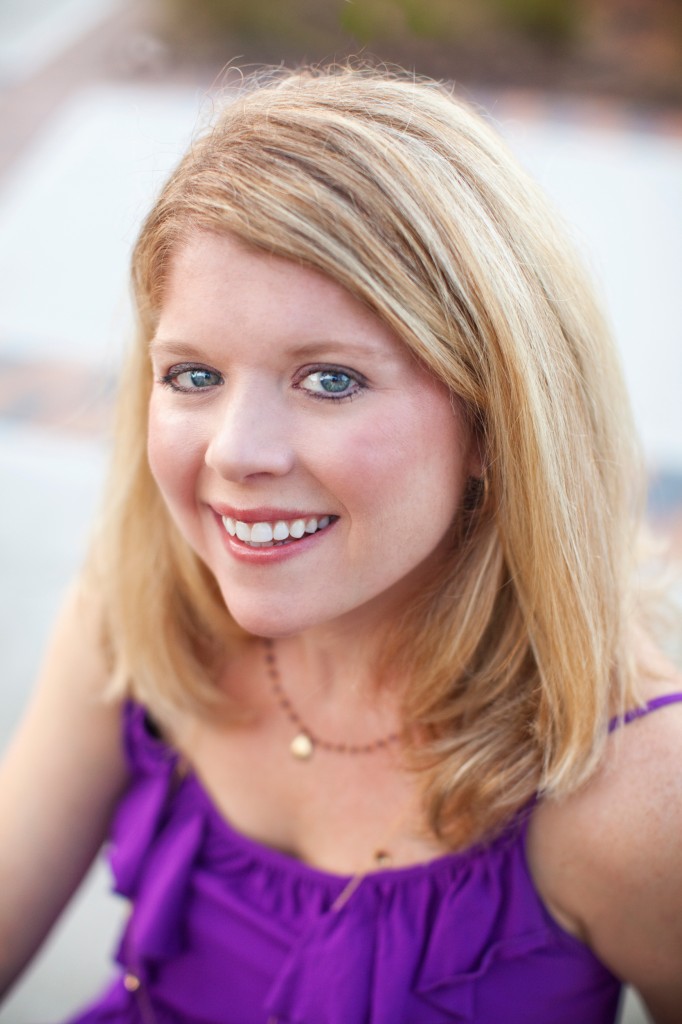 Mom to a sweet, tenderhearted, and hilarious Lyla (4 years) who enjoys going to the doctor and dentist as much as going to the playground and a strong willed, energetic Caroline (21 months) who is literally trying to walk a mile in everyone's shoes. She is completely shoe obsessed.
A few of my favorite things: Working out with moms at Stroller Strength, trying new recipes, going on leisurely bike rides with my husband, attending Bible Studies, and watching my kids laugh at each other.
Best kept secret in Jacksonville: Sweet Pete's candy shop in Springfield, Crazy Sushi on the Southside, and the Cummer Museum Gardens.
My best Mommy talent is talking on the phone while being a human jungle gym at the same time.