I walked into the gym and all I saw were barbells with massive weight plates attached. I quickly scanned the room looking for lighter weights because there was no way I was lifting one of the heavier options. To my surprise I did, and did it multiple times. Then I climbed a rope. This is Hard Exercise Works (HEW) and it is the latest exercise movement sweeping Jacksonville.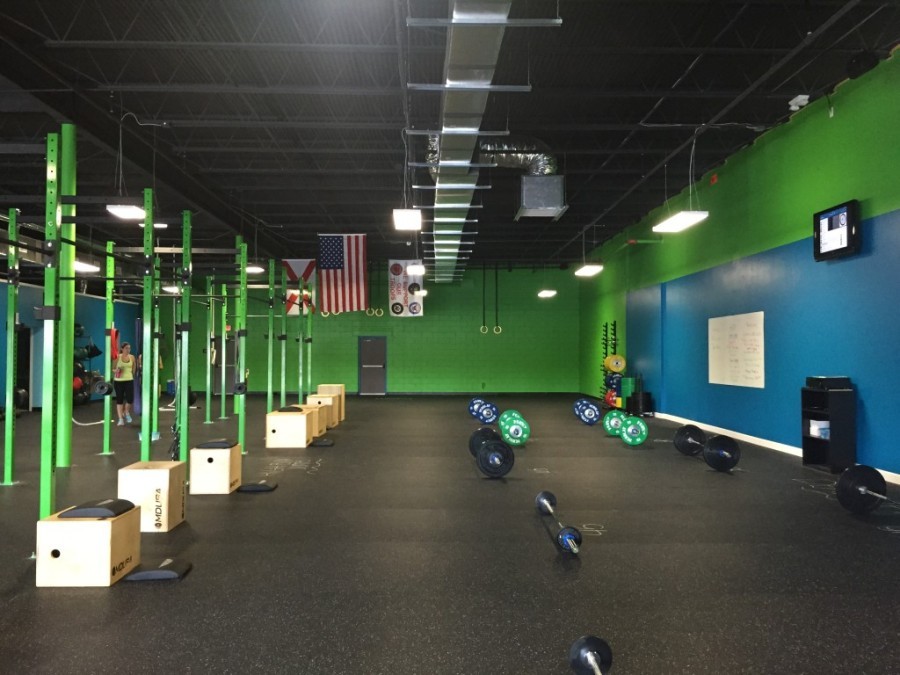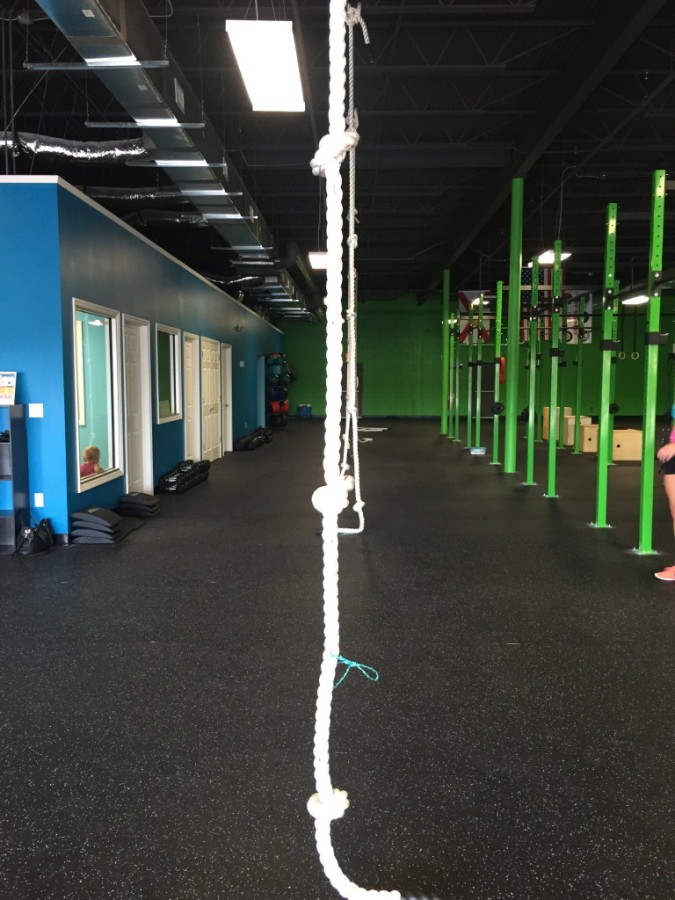 Created by Navy Seals for Navy Seals, HEW uses high intensity interval training with functional movements (movements that mimic everyday life) to get clients looking and feeling their best. Think burpees, squats, deadlifts, sit-ups etc. It's hard. It's intense but you can do it and HEW will help.
We promise you that you will CLIMB THAT ROPE…GET YOUR 1ST PULL UP…FLIP THAT 250-LB TIRE. And you will look sexy, become stronger, and master confidence. All it takes is 5-short weeks, but it's not easy. That's why we're Hard Exercise Works!
That statement is absolutely right. Despite my initial reaction to the heavy weights I saw lining the gym at HEW's newest location in Hard Exercise Works San Marco, I have since realized, despite what it sounds and even looks like HEW is for people just like you and me. Everyday people trying to get healthy and get in shape. You don't have to be an athlete or workout guru. You have to be motivated. And the people that I've seen in there the most? They're women and mothers (some brand new mothers) and they're kicking tush!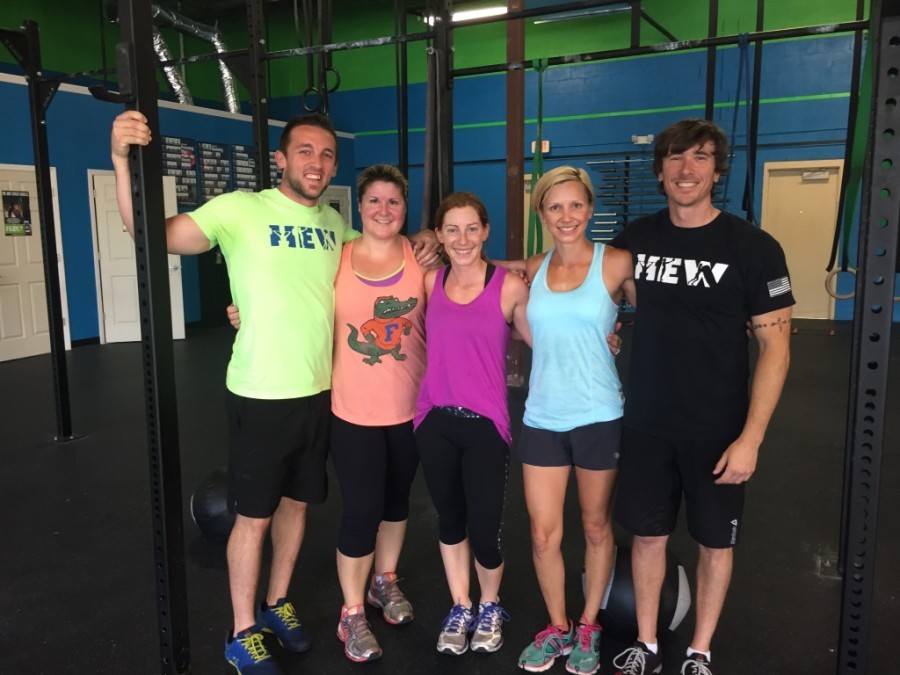 To get clients started HEW Jacksonville Beach and HEW San Marco offer a 5-Week Boot Camp. When you sign up for this challenge you're encouraged to workout 5 days a week (minimum of 3 days) so you can really start seeing results. Of course if you can't come 5 days a week that's fine too. You'll still see the impact of these high intensity functional movements. HEW San Marco is currently offering this bootcamp for just $29!
Each workout is roughly 30 minutes but plan on being there for an hour. You will go through a warm-up routine followed by the description of each exercise. During this time you are free to do a test run of each exercise, figure out what weight you want to use, etc. Afterwards everyone will enjoy a cool down.
As a bonus, you'll not only get in the best shape of your life you'll become a part of a community. HEW creates group bonding and camaraderie. I noticed that after my first WOD (workout of the day) at HEW San Marco. There were only two other women in the class, both having started HEW the day before, but you could already tell they were hooked and wanted to spread their newfound love of these workouts. My second workout paired us off in groups and we cheered each other on as we competed against ourselves to be faster each round. Camaraderie.
HEW Jacksonville Beach follows the same sentiment offering events outside of classes like the monthly Beach Workouts (the next one is June 13) or the upcoming Paddle Boarding on June 27 and HEW-B-Que on July 18. Plus, both locations donate .20 to the charity of the month every time you check in on Facebook. Last month the money went to support Nepal, this month it goes to Sweat Angels. With every 5 check-ins a pair of shoes are donated to a child in need. How amazing is that?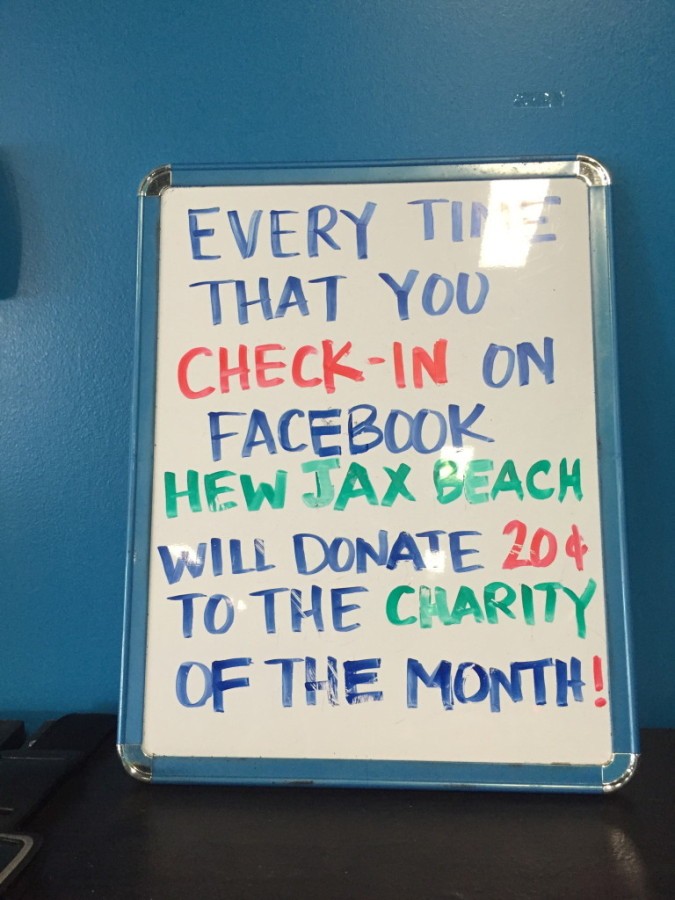 In addition to exercising 5-days a week, HEW promotes proper nutrition. This is different than what we normally see at gyms. The focus is usually on exercise but at HEW they know the two go hand-in-hand so they have created a NuFit System. This nutrition system offers "what to eat" and "what not to eat" foods during your 5-week transformation as well as what to eat when, portion sizes, and meal plans. The NuFit System as well as printable "Goals to Achieve This Year" chart and a food journal can be found on their website.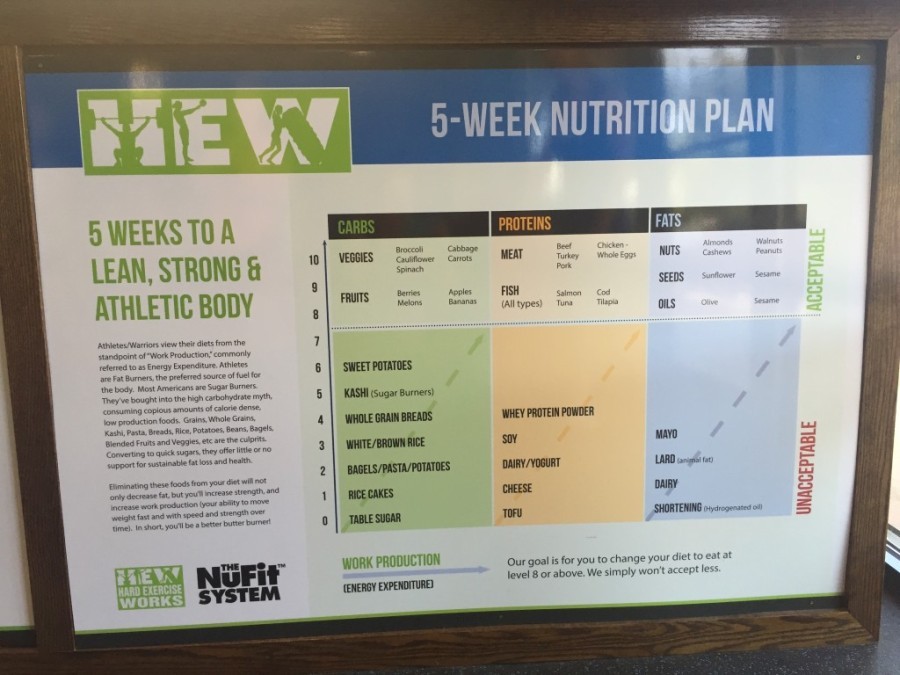 Perhaps the biggest selling point for moms is the fact that both HEW San Marco and HEW Jacksonville Beach offer a kid's room full of toys and a TV. Plus, at both locations the trainers allowed kids to sit in strollers or exercsaucers (away from all of the action of course) just in case they weren't comfortable in the kid's room.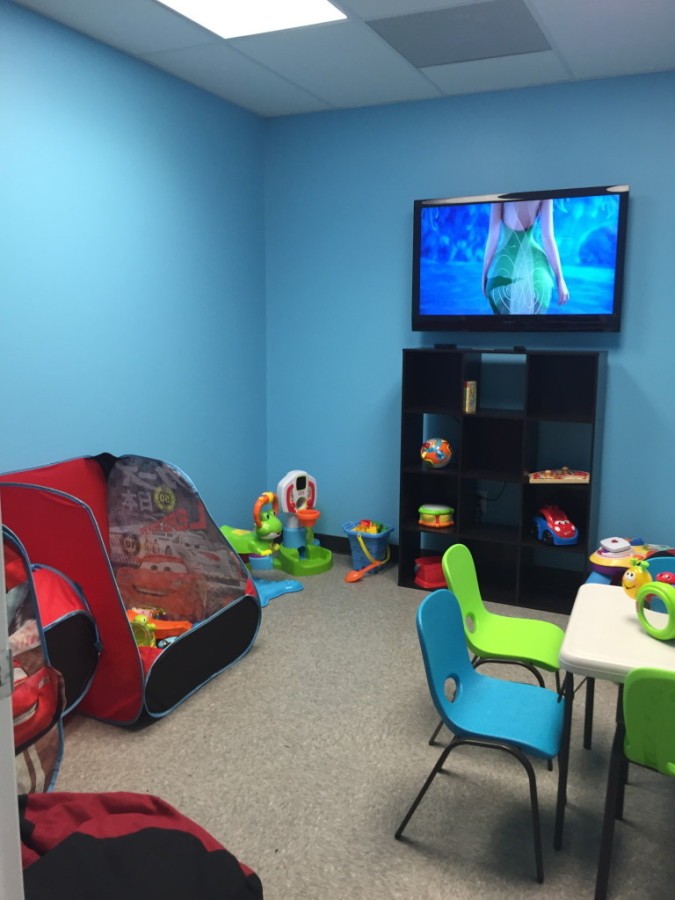 If you're interested in HEW your first workout is free and like they say on their website, "Your 1st Workout is so definitive, you'll know whether "You're Out" or "You're in" for your 5-weeks. If you show up at the gym for you're first class I can almost guarantee you're in. The workout will just seal the deal on the 5-week bootcamp. Plus, right now HEW is helping Jax Mom's Get in the best shape of their lives with a special JMB HEW event. On Thursday June 25th come try a free class at 11:00 AM or 7:30 PM at HEW San Marco and HEW Jacksonville Beach!
Register for your FREE spot on Thursday, June 25 at the San Marco location HERE!
Register for your FREE spot on Thursday, June 25 at the Jax Beach location HERE!
Get Social With HEW
Hard Exercise Works Jax Beach | Facebook | Twitter |
Hard Exercise Works San Marco | Facebook | Twitter |
Thank you to HEW San Marco and HEW Jax Beach for sponsoring this post! All opinions are my own.