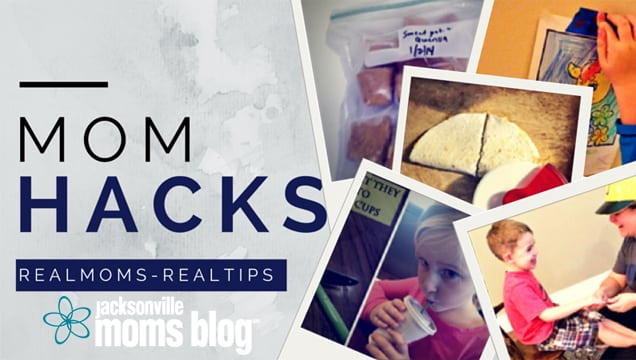 I've been a mom for a little over eight years now and in that time I've learned one thing… moms KNOW stuff. I have never met a mom that didn't have at least one tip or trick up her sleeve. Think about it. There's, at least, one thing that when you show it to another mom, they get that "holy cow, why didn't I think of that" look on their face. So I started asking around. My sister, my best friend and members of the Jax Moms Blog team all shared their best hacks with me for this post. So here you go, real mom hacks from real moms.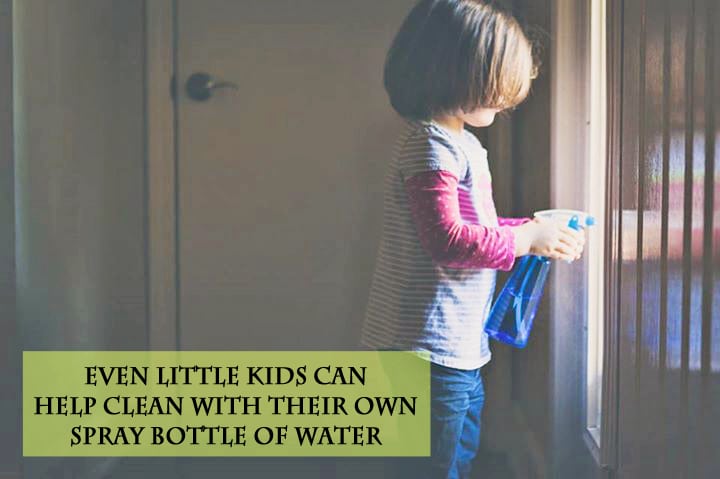 Let the Kids Help with the Cleaning – Megan – I loathe cleaning the house while the kids are playing. There's nothing worse than the feeling of making no progress. My solution is to get them to "help." I give them a squirt bottle of "cleaning solution" (aka water) and a towel. This will keep my daughter busy for AT LEAST a half hour. She'll clean windows, mirrors, chairs, the floor.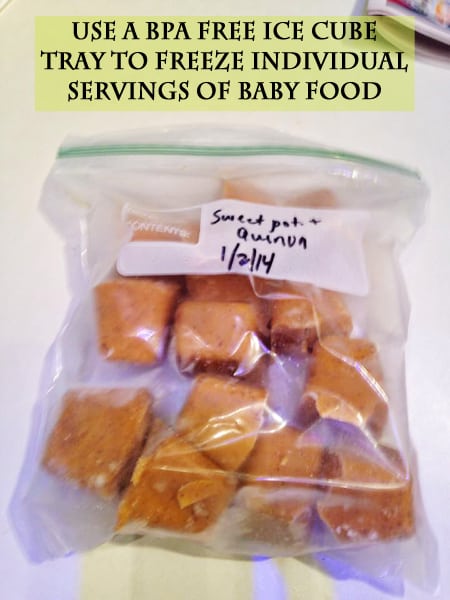 Use an Ice Tray to Make the Perfect Portion of Baby Food – Paula – I'm making Evan's baby food and using a BPA-free ice cube tray to freeze the servings instead of one of those fancy baby food makers. Perfect little portions for my little guy. The latest roasted sweet potatoes and quinoa.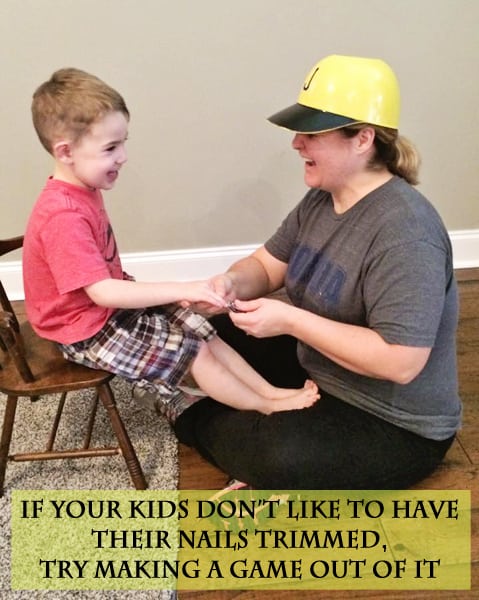 Turn Trimming Kid's Nails Into a Game – Jessica – My kids were terrified of having their nails trimmed, so I started pretending like I'm being hit in the face by them (the nails). They think it's so funny that I can get through their hands and feet with no tears or arguments!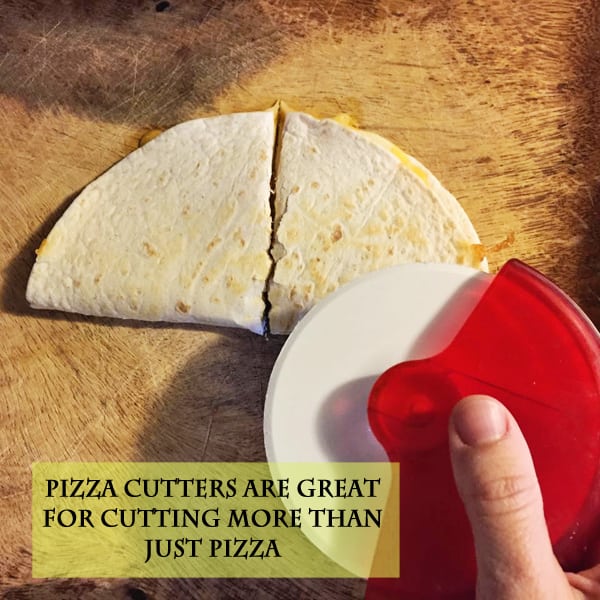 Use a Pizza Cutter to Cut Almost Anything – Megan – I actually use a pizza cutter for everything- pancakes, waffles, quesadillas, etc.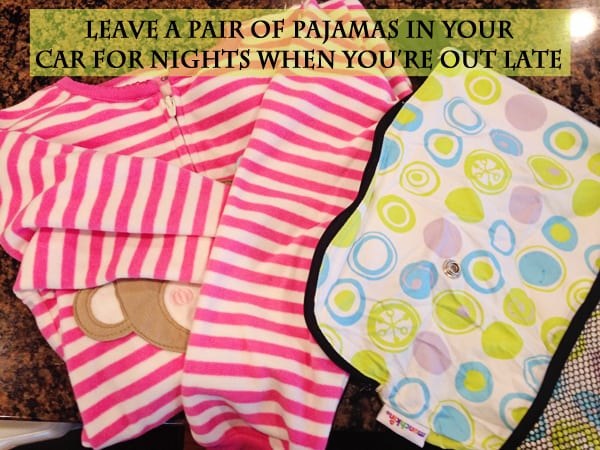 Be Prepared for a Late Night with Kids – Shannon – Most moms keep a change of clothes in the car, but a few years ago I decided to start keeping an extra pair of pajamas in my van. That way if we end up out past bedtime I can change everyone into their pajamas, and if they fall asleep in the car, they're ready for bed. This especially comes in handy during the time between Halloween and Christmas when we seem to be at lots of parties and outings.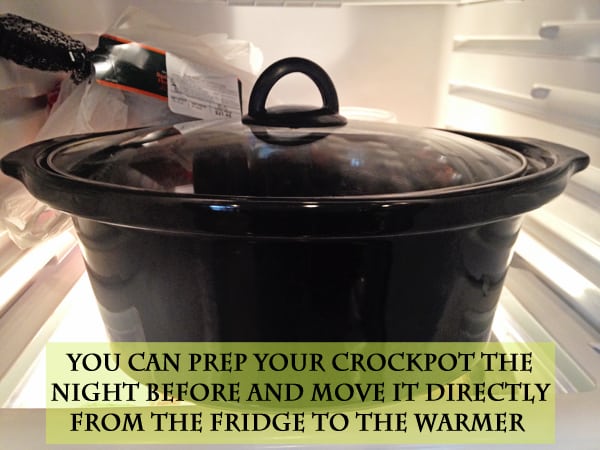 Prep Your Crockpot the Night Before – Kristi – Did you know you can move your crockpot directly from the fridge into the machine? I always assumed the heat would damage the pot, but because it heats up so slowly it's not affected. Just make sure you put it in the heating element and THEN turn it on. You wouldn't want to put a cold pot into an already hot machine.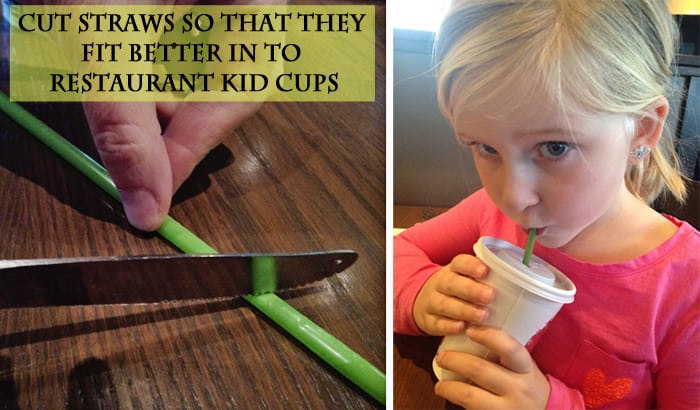 Cut Straws to Better Fit Kid Cups – Kathy – I cut a straw with a butter knife when we are in restaurants so that it doesn't stick so high out of the cup. Makes it much easier for little kids to manage and keeps spills to a minimum.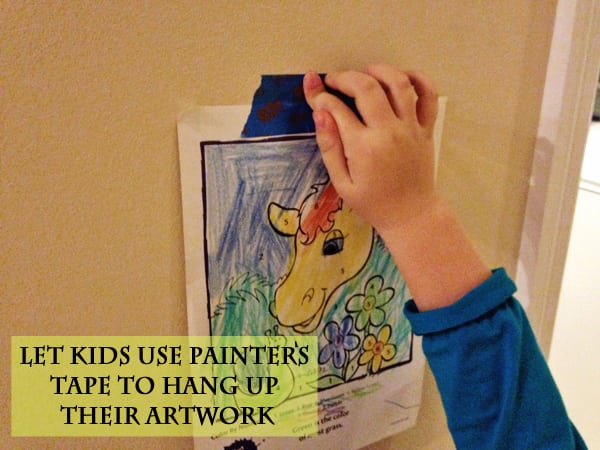 Let Kids Use Painter's Tape to Hang Up Their Artwork – Cheryl – I use painter's tape to put up the kids artwork or Christmas decorations or their stuff on their bedroom walls. They are always taping things on walls and destroying both the paint and whatever it is they are taping. The painter's tape makes it easy to remove and keeps them happy because their art doesn't rip as easily.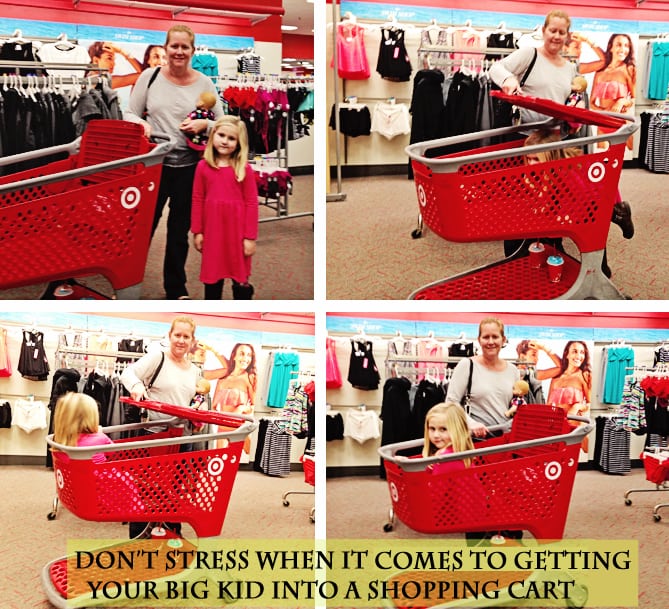 Get Your Big Kid in A Shopping Cart – Ali – This is my most favorite MOM HACK ever. My sister taught me this right after my second c-section. I had my infant in the carrier, and I couldn't figure out how to lift my son into the back of the shopping cart. If you reach inside the shopping cart, you can lift up the panel, and your child can climb into the back without you having to lift them up and over the side of the cart.
So let's hear it, moms… what is your HACK?