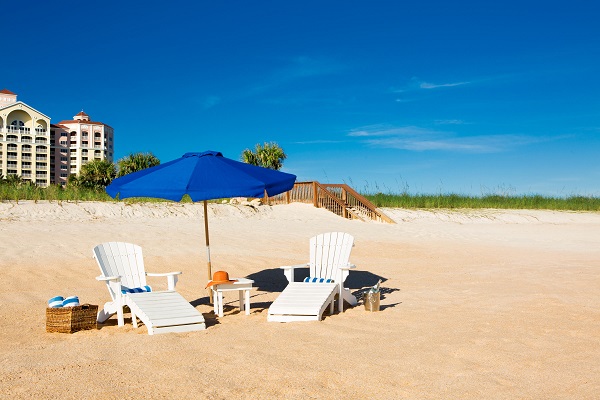 We are excited to announce our 2019 Mother's Day "Getaway" Giveaway, – get ready to pack your bags because we have an amazing getaway package to give to one lucky Mama! Thanks to our partners, we are treating one lucky reader (and her family) to an incredible getaway to Hammock Beach Resort and a "get-getaway-ready" package complete with pampering, flowers, shopping and a few of our JM local faves!
Thanks to Hammock Beach Resort, Pure Hydration Spa, Ponte Vedra Plastic Surgery, Fig & Willow, Drybar​ Jacksonville, The Little Flower Bunch, Couture Jems, Stella & Dot and SIC Cups – read on for all the giveaway details and to learn more about partners!
Mother's Day Giveaway Package includes:
Hammock Beach Resort: 2-Night stay in a Deluxe One Bedroom Ocean View Suite

Mom's Choice of Massage or Facial (50 minutes) to be used according to the winner's schedule and based on booking availability. ($800+ value)

Pure Hydration Spa: The Pure Infusion ($150 value) can be used at Jacksonville Beach or Riverside location)
Ponte Vedra Plastic Surgery: HydraFacial and 20 Units of BOTOX® ($400 value)
Fig & Willow: $200 Gift Card to splurge on some getaway clothes! Shop in-store or online!
Drybar​ Jacksonville: A blowout, the Tiny Tress Press, and a collection of travel minis: On the Rocks shampoo and conditioner, Detox Dry Shampoo and Hot Toddy mist — the perfect combo for your getaway!
The Little Flower Bunch: What's Mother's Day without flowers? A bunch from The Little Flower Bunch! ($30 value)
Couture Jems: a bracelet stack to keep you looking fab on your getaway!
Jacksonville Mom: Enjoy an Engravable Getaway Bright Multi Stripe-  and Beauty Train Case from Stella & Dot and SIC Cups 2 16 oz. Stemless Pink Glitter SIC Cups (Over $258 value)
More About our Giveaway Partners!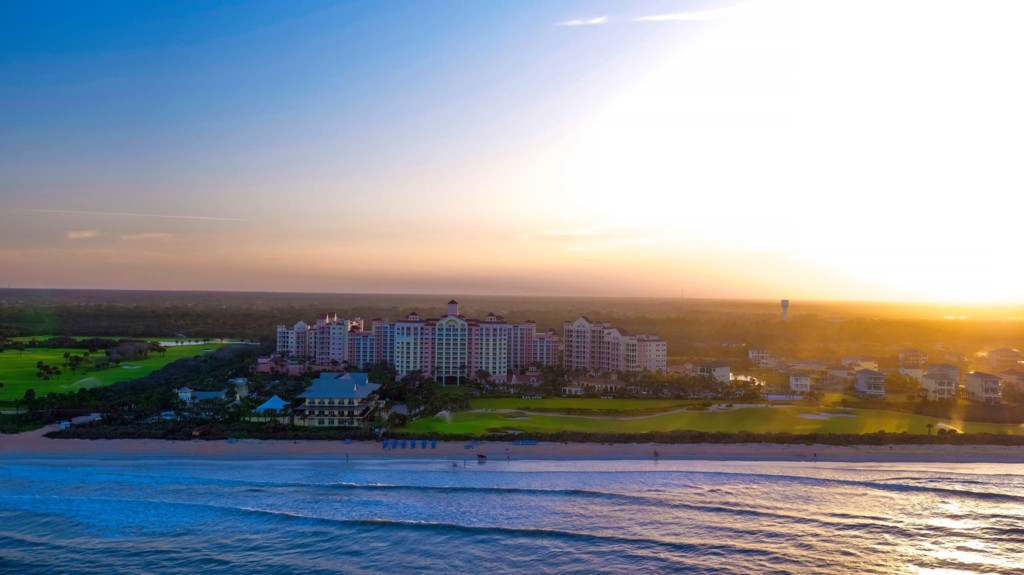 ---
Hammock Beach Resort: Nestled on a stretch of unspoiled beach along the Atlantic Coast in Palm Coast Florida, Hammock Beach Resort is an extraordinary treasure. Families have been making special memories for years capturing them in pictures and videos. Whether it's the first trip to our beautiful beaches or a relaxing spa weekend with the girls, take a look at what makes Hammock Beach Resort so special.
So much more than a hotel room — Hammock Beach Resort is designed for gatherings of friends and families, with villas and suites ranging from 700 to 2,350 square feet. Unlike standard hotels, our multi-bedroom villas and suites allow you to experience resort living while still enjoying the comforts of home. At Hammock Beach, their mission to ensure our guests experience a rich and carefree stay, offering services that are truly unique to Hammock Beach and are included in their resort fee. For additional information, please call 855.203.5785.