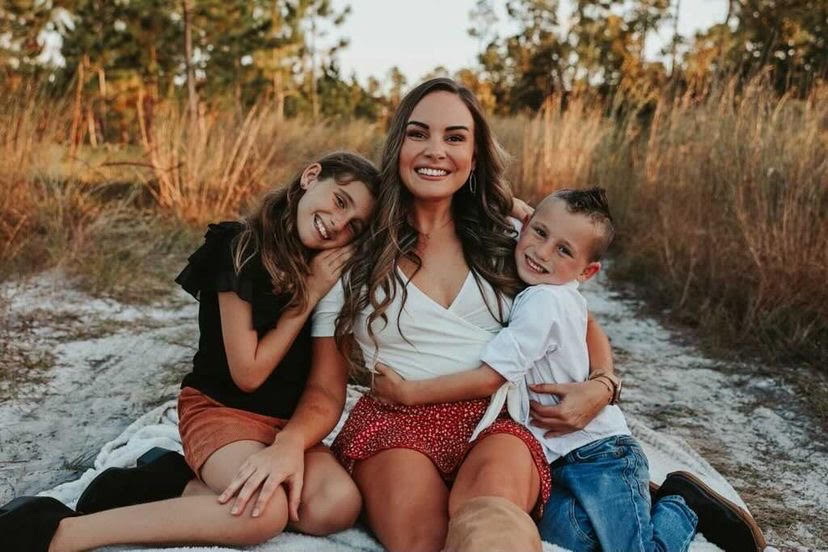 As everyone is patiently counting down for Adele's new album being released, I think we can all agree that her new single "Easy On me" is nothing short of beautiful. The memes and reels I've seen include anything from tears being shed due to heartbreak to happily married women having a melodramatic moment. Then there was me, sitting in complete silence having an "a-ha" moment when I heard this song. I saw nothing but my daughter and the last decade of our journey together. Some painful but mostly precious memories.
I was just a child
I had no clue what I was doing when those two pink lines showed up 11 years ago. Nobody does — but I was still a child. Making choices based on what I thought was right, based on other people's opinions. The preconceived notions of premarital sex and unplanned pregnancy in a small southern town are enough to make you fearfully keep a secret for six months. The shame surrounding that was hard to bear. Marriage was pushed as the only answer. Surely that would help, or so our young naive minds told us. We held on longer than I can believe. Making life-altering decisions in the blink of an eye is a dangerous game to play. I didn't know what I didn't know and felt like pushing for what was "right." Doing what I thought was the only choice to make.
"I had good intentions and the highest hopes"
There are so many words in this song that hit me right in the gut. It feels like yesterday that I was a brand new mom. Not just a brand new mom — but a young mom. Then on top of that, I was a brand new young mom who moved across the country where I didn't know one single person except for my new husband. Then that new husband traveled for work three-quarters of the year. That turned me into a new young mom without any support. I did my very best. I tried so damn hard. Looking back, I can't say I completely did it all by myself but throughout the majority of the infant and toddler time, I was completely alone. Just me and my little sidekick navigating a lonely life together. I can hardly see the screen through my tears as I type this and think about that sad young mom who had nobody. Just pushing through with good intentions but drowning every step of the way. Always pretending like everything was okay. It should not have been like that, but it was. I was drowning in my marriage from the very beginning just like the lyrics say, "I can't bring myself to swim when I am drowning in this silence." It was a recipe for disaster… but I survived.
I had no time to choose what I chose to do
Navigating being a newly single parent with a pre-teen girl is nothing short of hard. I knew it would be this way though. I knew she would have hard questions, and I knew this would hurt her in ways I wouldn't be able to fix right away. With all of that being said, if there is one thing I could have my daughter hear me say in those hard moments it would be to go easy on me. When everything finally crumbled, there were hard choices made. The kind of choices a very smart 10-year-old can somehow understand with compassion but also confusion. What an age to have your world shaken to its core. For that, I'm so incredibly sorry. This should have happened such a long time ago, but I didn't know what I didn't know.
I need to go easy on me, too
The good news is that the hard parts have already passed. The survival mode is over, divorce purgatory ended when those two signatures hit the paper, and now I get to really live this next chapter. Don't get me wrong, I know there is more hard to come. Especially when so many of the feelings I had so long ago of being alone resurface. It's not always fun doing the family things with one parent. Being the third wheel with my friends and their kids. That part stings hard. Then I hear this song, and it reminds me that even when it feels like the questions are endless, and I feel that young lonely mom creeping back in, I need to go easy on me, too.