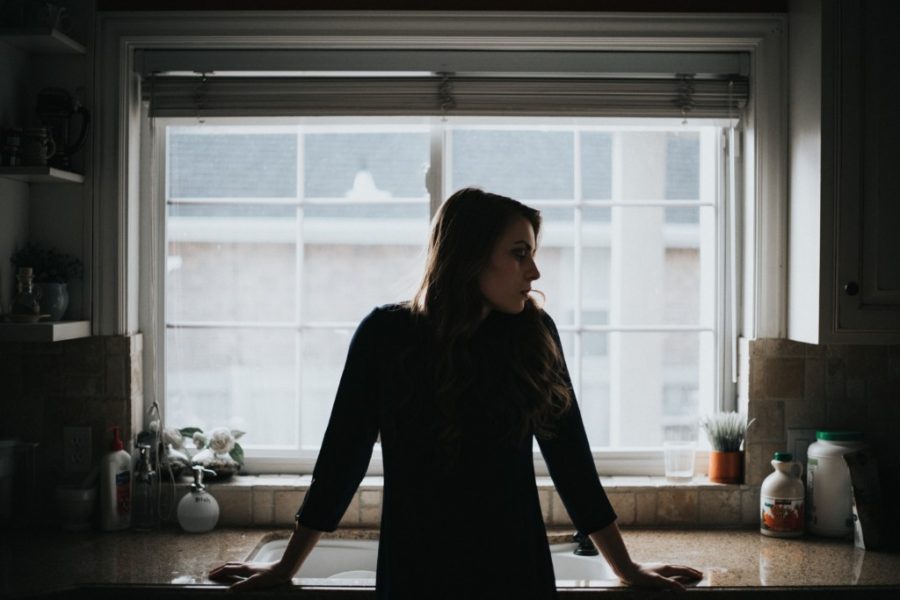 I have been a stay-at-home mom for three years. I have sometimes loathed being stuck in a breastmilk-stained T-shirt with the scent of baby poo faintly on my hands, but most of the time I have loved being there for the good, the bad, and the ugly day in and day out. I know what it is like to leave a baby at daycare after you blink and your maternity leave is up. What it feels like to cry your eyes out while sitting in a closet-turned-lactation room and pumping on your extremely short lunch break. Having been on both sides of the aisle, I had determined about a year into staying home full time that it was the best thing for me and my sons. And I loved being a stay-at-home mom… until one day when I didn't.
We were about two weeks into our most recent move, and it was a big one. By big, I mean Florida-to-Japan big. The boys had done surprisingly well on the flight, and we even adjusted to the time difference within the first 48 hours of being on the other side of the world. Then they spent one day at daycare while my husband and I attended a mandatory welcome orientation at his work. Despite the 2-year-old crying at drop off, it seemed like it went well until a few days later when he started throwing up and running a fever. In less than a week in a new country, my kids had caught hand-foot-and-mouth-disease, and I was confined in a hotel room with two very contagious, sick kids.
You might think this is what drove me to the brink, but it wasn't. Sick kids at least have a reason for being cranky, something to which I can directly link a bad mood. It was the week after they were sick that they really started pushing my buttons.
Nothing was right. They did not have their toys. They were tired of being cooped up inside. It was too hot out to walk around. The playground was not like the one at home. Nothing I did made it better.
My husband and I had been parenting in survival mode since we left the States, eager to make their transition easier. But the kids had finally reached a new level. Every errand to the store was met with a tantrum by my toddler. Every car trip deemed too long by the 4-year-old.
I think things came to a head when my youngest sat in a parking lot and refused to get up unless I carried him. I had bags of heavy groceries and had parked too far from the entrance. I was embarrassed. I was angry. I was a hot mess. It was in that moment that I broke. Once I got to the car, carrying him "football" style under my arm while dragging the preschooler who refused to even haul a bag containing a box of cereal in it, the one he just had to have, I lost it.
After putting them in the car seats, I broke down and cried. I cried because I was not the mother I wanted to be, the mother I knew I could be. I could not do this anymore. I had two kids who I knew what to do with at home in Florida, but I had no clue how to survive staying home with them in this new place with no friends and nothing to do.
When we got home and I was able to get away from them for a few minutes, I was more resolved to return to work. I even looked at the local teacher openings and was prepared to tell my husband I could not stay home anymore, that our kids would have to go to daycare in the fall.
For better or worse, I am not a quitter, and I never have been. I was surprised that after three years of the day-in-and-day-out grind of raising two little people, I had finally come to that point when I thought I could not do it anymore. I was disappointed in my children's behavior, but I was more disappointed in myself.
Rather than cut and run, though, I resolved to try harder. I was able to get them in swim lessons at the end of the summer, which at least got us out of the house every day for a couple hours. I became more confident driving on the left side of the road and exploring our new home. Even more helpful, we were able to move out of the hotel and into our house. Our first shipment from the movers finally arrived, including many toys and art supplies to keep the kids busy during those hot days when we're stuck indoors.
Whether you stay at home or work, my advice to you is don't give up on your plan. If your plan is to follow your career, keep your eye on the prize. If your plan is to work from home, stay with it. Just do not give up on you. Hang in there, Mama, and don't be afraid to cry in the privacy of your own car in the grocery store parking lot. I guarantee you're not the first woman to do it, and you won't be the last.
About the Author
Lauren Luna is a Virginia native whose life-long dream of wearing flip flops year-round came true in 2014 when her family relocated to Jacksonville. Lauren and her husband Alex have two sons, Andrew (4) and Matthew (2). A former English and Journalism teacher turned stay-at-home Mom, she is now putting her talents to work as a freelance magazine writer. In her spare time, Lauren enjoys working out with the motivated mamas of Stroller Strength, being chased around her house with lightsabers, and Pinning hidden veggie dessert recipes.