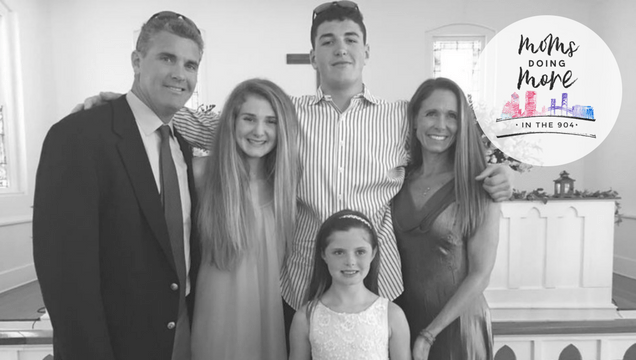 Kasey Repass' life was forever changed on April 2, 2009. Her 4-year-old daughter Robinson started losing weight and was very lethargic. She was drinking a ton of water and started wetting the bed after being potty trained for a couple of years. They took her to the doctor thinking she had urinary tract infection. Her blood sugar tested at 860, and they were sent straight to the ER. Normal blood sugar readings for a 4-year-old are between 70 and 120; they were lucky they got her to the hospital on time. After her daughter's diagnosis of Type 1 diabetes (an autoimmune disease that occurs when a person's pancreas stops producing insulin, the hormone that controls blood-sugar levels), and spending many days in the hospital learning how to manage the disease, Kasey and her husband, construction and real estate attorney D.R. Repass, were sent home with their daughter and their quest to help find a cure began.
The Repass Family now walks every year in April at the Jacksonville Juvenile Diabetes Research Foundation One Walk to raise awareness and money for Type 1 diabetes with their team, Robinson's Rainbows. You can follow along to find out all this family is doing to help find a cure. This year, the walk is Saturday, April 7 at 9 a.m. at Metropolitan Park. They would love for you to join their team! Kasey and her daughter have teamed up with Liv-N-Grace and The McKenzie Noelle Wilson Foundation to raise money for JDRF in the form of beautiful bracelets. You can find them on the Robinson's Rainbows Facebook page. Robinson and some of her friends founded M.A.R.C (an acronym for their initials and Make a Real Change for Juvenile Diabetes) after the girls witnessed Robinson have a diabetic seizure during her 9th birthday party sleepover. The girls started making friendship pins to be worn on shoes, and raised $36 in change that day from neighbors who saw the ambulance arrive. M.A.R.C continues on strong today and pins are now given away to Type 1 families when they go to their endocrinologist appointments every three months to encourage the children and give them hope that a cure will be found soon.
A University of Florida graduate, Kasey is a former senior auditor and tax accountant, former director of finance, and a certified CPA (yes, this supermom still keeps this up!). Now a stay-at-home mom, Kasey currently serves on the (JDRF) board and was the 2014 honorary speaker for The Miracles Gala, as well as the 2017 Gala Chairperson. The Repass family has also been one of the top JDRF fundraisers since 2010.
On the weekends, you can find the Repass family (Kasey, D.R., 15-year-old J. Lee, 13-year-old Robinson, and 8-year-oldRyleigh) fishing, hunting, paddle boarding, attending The Church of Eleven22, and watching their kids play sports.
Fun Facts about Kasey:
She was the 1994 University of Florida Homecoming Queen.
Before Robinson's diagnosis, she caught a 180-lb. Striped Marlin on a 20-lb. test line off the coast of Cabo San Lucas. It took two hours to reel in. She compares the labor of reeling in that fish to birthing a child!
She loves to quail hunt with her husband and her English Cocker Spaniel, Lily.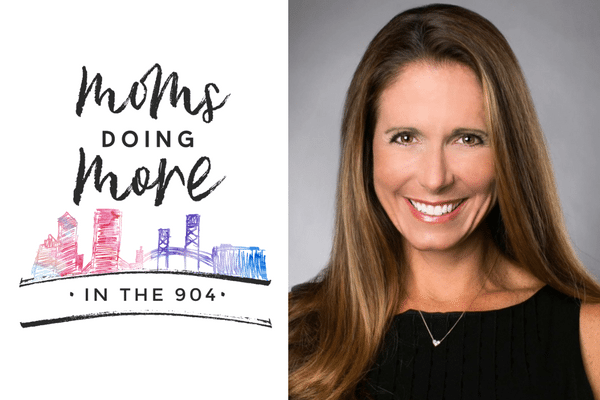 What is the one thing that motivates you and pushes you to do more?
The numbers. Right now, 1.25 million Americans are living with Type 1 diabetes, and 40,000 are diagnosed each year. By 2050, over 5 million Americans are projected to have Type 1 diabetes. Since our diagnosis in 2009, I have had five families we knew before our diagnosis have a child diagnosed with T1D. Each time we hear of a friend diagnosed, we relive April 2, 2009 all over again. Researchers are SO close to finding a cure for this disease and stopping it from hitting your family. If I don't speak out about it and try to stop it, who will?
What is the biggest challenge you've had to overcome?
The biggest challenge I've had to overcome has been a really tough one. Not being afraid. The fear of losing my daughter is overwhelming. It's a constant, daily surrendering of her and letting her live a normal life as a child. Letting her be a teenager, letting her go to school, play sports, go to sleepovers, eat cupcakes and just live normally. It's hard to let go of the control of having her safely with me all of the time. When Robinson was first diagnosed, my husband and I would take turns testing her blood sugars all throughout the night to make sure she was alright. The sleep deprivation was unreal. Because of research, Robinson now wears a sensor that will alert us if her sugars drop to a dangerously low level during the night. JDRF is not only helping find a cure for this disease, it is also funding research that helps families and individuals manage the daily, hourly burden of this disease.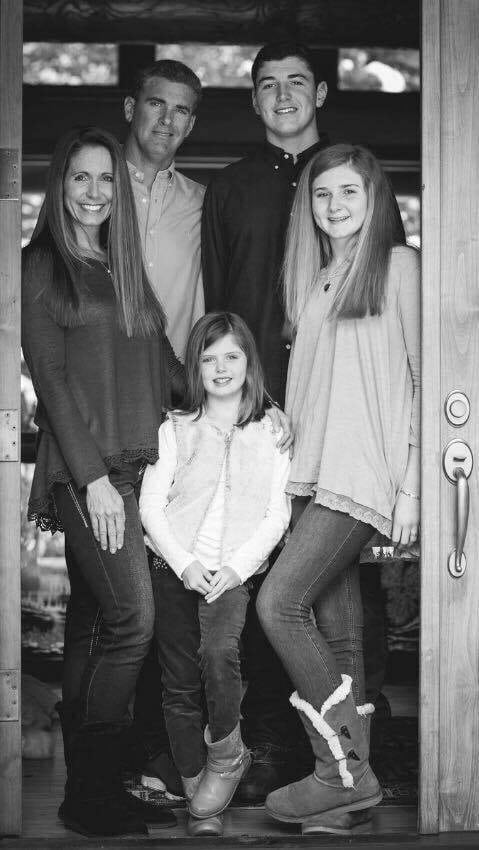 How do you balance work time with family time and time for yourself?
My work time is all volunteer time, not paid. My heart is full of love and passion for my family and for all children — not just children diagnosed with Type 1 diabetes. At this time in my life, I have never been more content knowing that I am where I am supposed to be, making a difference in peoples lives, and giving my time to others. I have fun with it, and I involve all three of my kids. My family comes first, clearly, and Robinson's health, but we do all we can to raise money, speak, and teach about the disease.
How do you define personal success?
Success, to me, is how many lives you impact in a personal manner by living your life the way you do. Success is teaching your children how to be those same type of people in whatever community they live in. Success to me is saving a life because I made one more person aware of the warning signs and symptoms.
Warning Signs of Type 1 Diabetes:
Drowsiness or lethargy
Extreme thirst
Frequent urination
Fruity odor on the breath
Increased appetite
Heavy or labored breathing
Sudden weight loss
Sudden vision changes
Sugar in the urine
Stupor or unconsciousness
Learn more about Type 1 diabetes, as well as funding for JDRF.
What advice do you have for other moms?
It sounds cliché and I know we can't appreciate every single moment, but try. Try to appreciate the moment and try to find joy in all you do. Teach your children they can make a difference in the world. They can serve others, speak out for others, and make the world a better place one smile at a time. Be passionate about what you do because they are watching!
A question for Kasey's kids: What does your mom do all day?
J. Lee (15): Drive. That's what she does. Drives all day. She drives and works out!
Robinson (13): She makes everybody's life better. She works all day and doesn't get paid. I love her happy attitude!
Ryleigh (8): My mom cleans up and snuggles with her family!
Moms Doing More in the 904 is a new series that highlights local moms who are making a big difference in our community. Want to tell us about an inspiring mom who is doing something great? Tag us on social media @JaxMomsBlog with the hashtag #MomsInThe904