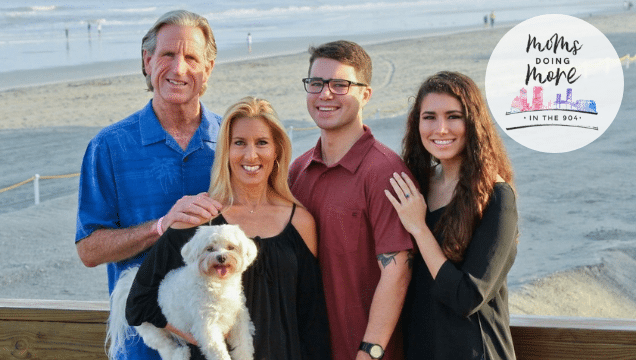 If you haven't already met Donna Deegan in person, you probably know her as a Jacksonville celebrity and inspiration to so many in our community. Award-winning journalist, philanthropist and marathoner, Donna is the founder of The DONNA Foundation, a nonprofit that provides financial assistance and support to local families living with breast cancer. The three-time breast cancer survivor formed the organization in 2003 following her second diagnosis of the disease. In 2008, Donna created 26.2 with DONNA, The National Marathon to Finish Breast Cancer, dedicated to breast cancer research and care, now a signature event of The DONNA Foundation. It's held annually on the second weekend in February attracting thousands of runners and supporters from all 50 states and more than 20 countries.
Donna is also the author of two memoirs, The Good Fight, a chronicle of her own breast cancer treatment and recovery, and Through Rose Colored Glasses, A Marathon from Fear to Love, which encourages all with life-altering challenges to change their perspective from one of fear to one of love.
Donna is a wife and mother of two (Danielle and Drew) living in Jacksonville Beach, and we had the pleasure of catching up with her recently to learn more about her life, love, and what keeps her going.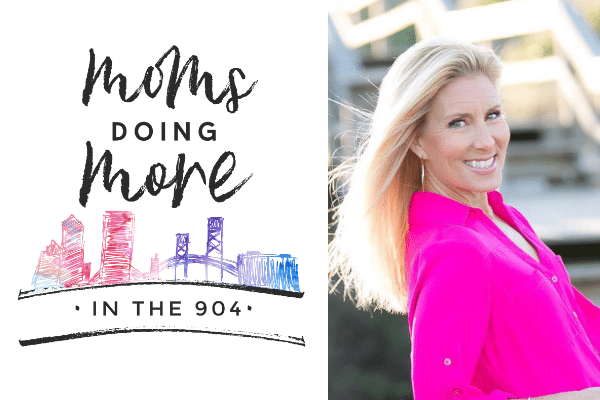 What is the one thing that motivates you and pushes you to do more?
I'm just so grateful to be alive, and with that comes enormous will to make every moment count. My goal is to matter. I'm not here to look like I'm doing something, but to do all I can to make a better world for my kids and their kids.
What is the biggest challenge you've had to overcome?
Fear. When I was first diagnosed, I had a hard time not looking over my shoulder. After my third breast cancer diagnosis 11 years ago, I made a conscious choice to choose love over fear. In other words, I had to give up control and just say okay, I'm going to do all I can in the moments I have and love as much as I can. It really is a decision though, because it takes practice. I'm so grateful to be healthy today, and I don't take a day of that for granted.
How do you balance work, time with family and time for yourself?
I have a great family. My husband is my lesson in love every day. I call him the zen master because he's just so centered. He's taught me a lot about balance. I used to run around with my hair on fire, and in truth, it's probably my more natural state. I've learned how to take that time for balance because it's survival. It also makes me happier.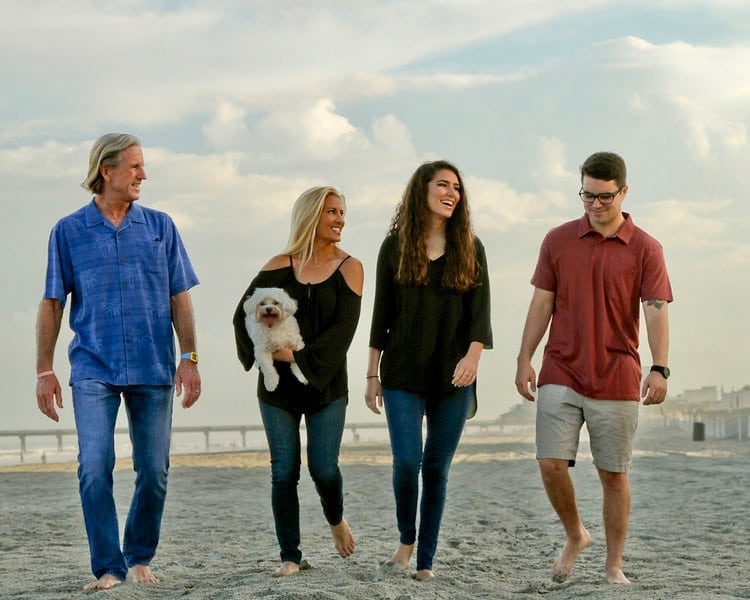 How do you define personal success?
Being true to who you are and what you believe. I basically grew up in the news business and learned a long time ago that there will be folks who love you and folks who don't, but in the end, as my dad always said, as long as they know what they see is what they get, it's all good.
What advice do you have for other moms?
I think in a very real sense we're all just flying blind when it comes to parenting, so I'm not going to hold myself up as any great soothsayer here. I would say, just be honest with your kids and let them know they can trust you with anything. Mine are grown now, and we have great discussions because there is a level of real there. I've always valued their thoughts.
What do you love most about your mom? (from Danielle)
I love that she is not only my mom but my best friend. Sometimes it means we butt heads but it also means that I can talk to her about anything and she will understand.
Moms Doing More in the 904 is a series that highlights local moms who are making a big difference in our community. Want to tell us about an inspiring mom who is doing something great? Tag us on social media @JaxMomsBlog with the hashtag #MomsInThe904.
About the Author
Emilie Christenson is the owner of Jaffi's Boutique and a local mom raising daughters and the next generation of entrepreneurs, Carlie and Devon. She is a true boss babe and mentor with a heart of gold, and the fashionista behind this fun, down-to-earth beaches boutique. Inspiring women for over a decade and a half, Emilie is always happy to share her knowledge and experience — so hit her up if you want to learn more about business, style, and how she balances work and family. A Connecticut girl at heart, she loves Florida's beaches, the laidback lifestyle, and the fact that she met her "surfer dude" husband, Dale, at Ragtime Tavern 25 years ago — still a go-to date night spot for them!