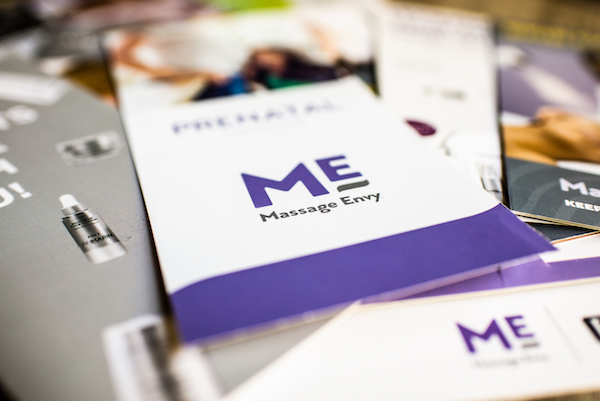 Motherhood is busy. It's so easy to fall into the routine of tending to the family while simultaneously forgetting to take time for yourself. Let's be honest here, mom guilt can definitely play a role in the lack of self-care. As mothers, we are prone to placing the needs of everyone else above our own. Maybe you are so bombarded with work, the kids, and tending to your house that you truly don't feel like you have time to take care of yourself. I just want to remind you that self-care is not a luxury — it is a necessity if you want to be the best mother for your children.
Self-care may look a little different to every mother, but massages and facials are universally known for relaxing even the busiest of moms. So go ahead and pull out your calendar, call Massage Envy, and add a couple of self-care hours to your schedule. Everyone around you will appreciate a relaxed and recharged mommy. 
I remember having my third child, and to be quite frank, there was no chance that I was sneaking away from the family for a few hours to myself. The kids always needed something, and the house chores were endless. I finally realized that the motherhood duties will never end. It doesn't matter how hard or long I work, there will always be more work tomorrow. I was at my wits' end one afternoon and told myself, enough is enough! Everything was on low battery in my life, I am not exaggerating when I say that. The kids were exhausting me, my gas tank light was on, my phone battery was on 2%, and my computer battery was on the verge of dying. I realized I wasn't taking time to recharge anything, not even myself. That's when I decided to give this whole self-care thing a try. It was one of the best decisions I made not only for me but my whole family.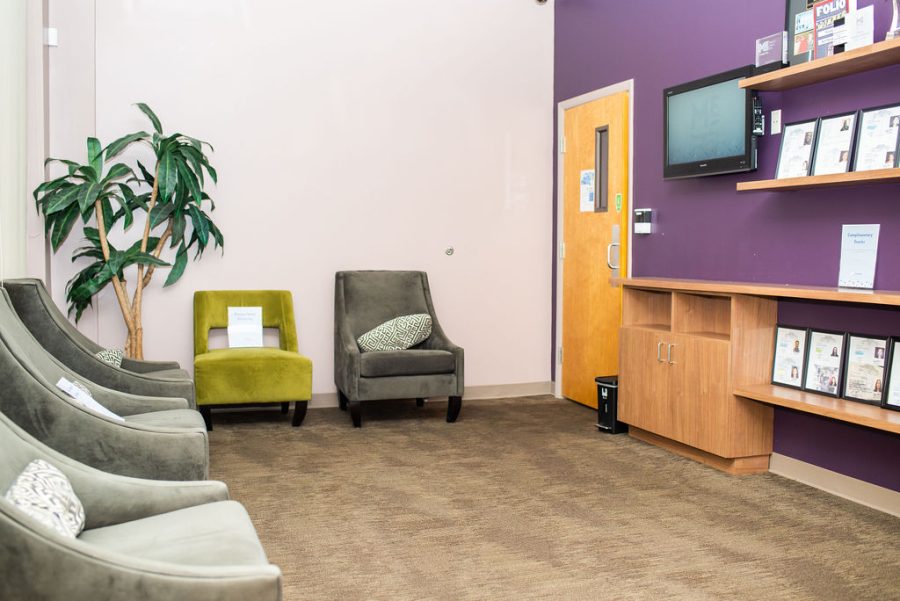 And it all started with a massage at Massage Envy. Holy relaxation, y'all! Have you ever visited a Massage Envy? The first thing I always notice when I walk in the door is the smiling person at the front desk and the relaxing scent of essential oils. I highly recommend the essential oil upgrades because why not? You deserve anything that will make your experience all that more relaxing. Their 90-minute massage, one of their most popular services, is the stress relief equivalent of a full vacay. The beds are so warm and cozy, hot towels on your back are a dream, and I haven't even talked about the actual massage yet!
The therapists always discuss any problem areas you may have before they get to work, and I love how wonderful everyone is about communicating throughout the experience. The therapists offer you options to enhance your massage with added benefits. I enjoyed the 90-minute customized massage including Massage Envy's proprietary Rare Essence Signature Aromatherapy Blend "Soothe",  with rosemary, clove, and sweet birch combine to help soothe overused muscles. Every mama needs that! Or how about "Detox", "Unwind", "Invigorate", "Recharge", "Relax" – so many wonderful options to choose from! My massage was also enhanced by adding one of Massage Envy's CyMe™ Boosts (a skin-enhancing serum) to the massage lotion my therapist used, which addressed more specific needs of my skin. The "Hydration" enhanced my skin's natural luminance with hydration – literally giving me an added "boost"! Designed by Massage Envy, each Boost provides different added benefits like removing pore clogging impurities, improving the appearance of firmness, purifying for smoother, brighter, healthier-looking appearance and more.
They even have a service called the Hot Stone Envy — I am over here like, sign me up for all of those, please!
You can't stop at the massage once you are finally out of your house — you have to treat yourself to one of Massage Envy's Customized Facials. Taking care of little ones is a lot of work, and yes, it shows in our skin sometimes. Let's take time to combat dry skin, fit signs of aging and brighten dull, tired skin. What mama doesn't want that? That's why I love Massage Envy's customizable facials. They use professional-grade skincare products, including Jan Marini Skin Research products and my skin always loves me so much after one of their treatments. I experienced the 60-minute facial enhanced with Anti-Aging Eye Enhancement. This three-step, anti-aging eye treatment helps minimize the appearance of expression lines, helps lift the skin around the eye area, and deeply hydrates and refreshes skin around the delicate eye area. Don't forget to snag some products to take home, Jan Marini Skin Research is an award-winning line of anti-aging skin care products that visibly improve the appearance of fine lines and wrinkles, crow's feet, uneven skin tone, and dehydrated skin. Facials can also be customized for advanced skin care like their exclusive Microderm Infusion and Acne Facial Series.
My 3-year-old even made a comment the last time I walked in the door after a self-care afternoon. "Mommy, your skin looks pretty." This means a lot coming from my littlest. He is filterless when he talks about my appearance so when he compliments me, I'll take it. From the mouth of babes, comes the truth!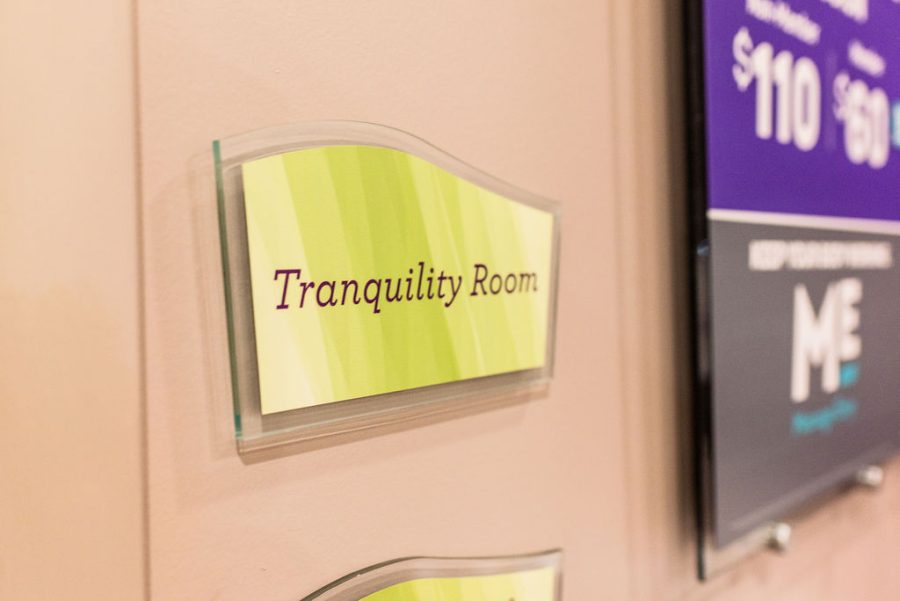 Aside from the physical relaxation that occurs during self-care days at Massage Envy, one of the greatest benefits is mental recharge. My family knows when it's time for mommy to have another relaxation day. I am not the best version of myself when I am burned out, and my guess is, you are not either. We all need time to relax and recuperate. This is your daily reminder to pencil some time for yourself onto your busy calendar. You deserve it, Mama!