Long story short, there are very few good things that go along with moving. Whether you are moving within Jacksonville or to the other side of the country or world, there are many things to consider when planning your move and researching your next location. As a company with many military spouses and countless moves under our belts, we are excited to share our best tips to help make your move a breeze!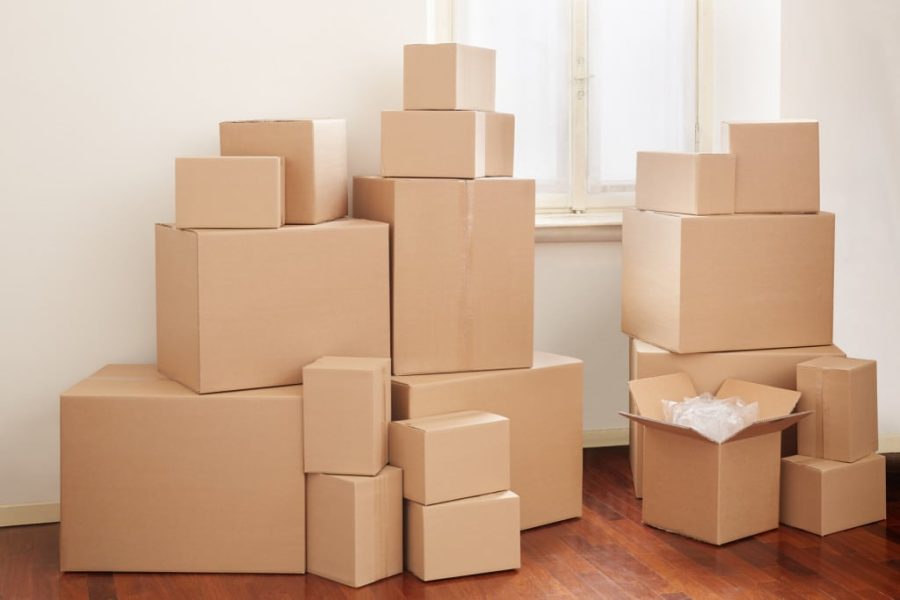 6 Months Prior to Moving
Hopefully by 6 months out, you will know the plan for your next location. This isn't always possible, especially in the military community, but do your research so that you can ease the transition for yourself and your children.
Begin to research three different areas of your new city that you would like to live, work and send your children to school in. This gives you options, so if you arrive and decide a specific area isn't what you expected, you have multiple choices to pull from.
Make a Pinterest board or slideshow with your new city and some fun things that you will do there and show your children. You could also make a corkboard with photos and memorabilia for their room so that they feel included in the move and decisions that you are making.
Check to see if there is a City Moms Blog in the area you are moving to. You will instantly connect and can get feedback on schools, childcare, and activities. Remember, every child is different and has a different need, so be sure to take advice, but also check things out first hand or find a mom who you can align yourself and your children with.
3 Months Prior to Moving
At 3 months out, you should start prepping your home for your move and either listing your home for rent or for sale.
Each week, tackle a different room or space and spring clean! This will allow you to de-clutter the space and take inventory of what you have and what you will need in the next location.
Donate your unwanted items to Goodwill, Salvation Army or a local charitable thrift shop, like Hope's Closet or Hubbard House. You can take advantage of a tax deduction and help someone who is in need.
If possible, take a trip to your new location to house hunt and explore the area! This is also a great time to interview school and daycare options!
1 Month Prior to Moving
At 1 month out, it is go time! You are busy wrapping up loose ends and thinking about your life in the next location!
Give each child a bag or small suitcase and allow them to pack their own toys, clothes and essentials to keep with them on your journey and until the movers arrive with your prized possessions.
Have a family meeting to review the details and timeline of the upcoming move. This will allow your children to feel included in the process and voice their concerns and worries.
Plan your first family outing in your new location. Maybe you will choose a place that is familiar to you, like a Chuck E Cheese, or maybe you will venture out and check out the local zoo or food truck night. Regardless, set up a family date and get your children and family excited about your new digs and city!
Don't forget to forward your mail to your new address and set up your utilities!
2 Weeks Prior to Moving
At 2 weeks out, you may be getting a little frazzled, so be sure to stay as organized as possible.
Put together a folder with important documents (marriage license, birth certificates, immunization records, passports, etc) that you will need with you while you travel. On the morning of the move, put this folder in your car. It will ensure the movers don't accidentally pack it.
Schedule a going away play date at the park with your children's friends. They can exchanges addresses and be pen pals (or Facebook friends)!
Complete your "bucket list" and visit your favorite spots around and don't forget to bring your camera to document these special moments!
Start packing your "first night" box. This has all the essentials that you need for your first night in your new home. Toilet paper, paper towels, toiletries, bed sheets and pillows should go in this box!
Day of the Move
The day of the move is usually bittersweet! There are lots of mixed emotions!
If possible, schedule a babysitter or have family help with your children. This will help ease the stress of entertaining the children while coordinating the moving crew.
Designate an area or room as a holding area for items you will hand carry (if you can't fit these in your car). Point this area out to the movers and post a sign!
Schedule a delivery for lunch for your movers and family members.
Take a family photo in front of your house or apartment before your leave! You can make a photo album to commemorate and then compare throughout the years and the moves.
Doing the packing and moving yourself? Click here for a printable PDF with  some professional tips to help make your move a breeze!
Thank you Hover Girl Properties for sponsoring this post! Hover Girl was established by Lara Yehl and Joy Doyle–both spouses of career military members. Since its inception, both they and their amazing staff have endeavored to help people make the transition of moving as seamless as possible. With over $35 million in Sales this year and a specific expertise with the HAP program, they offer a full range of Real Estate services including Buying (& Renting!), Selling, and Property Management.