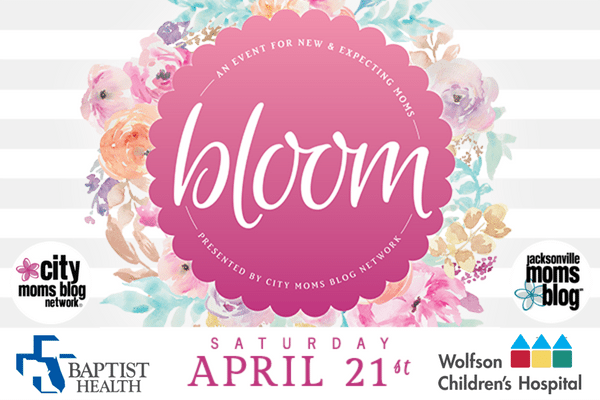 Who: Jacksonville moms who are currently expecting a baby, had a baby within the last year, foster moms of infants, or are planning on growing their family soon, this event is for you.
What & Why: Enjoy a beautiful view of Jacksonville at Intuition Ale Works rooftop, brunch and mimosas! The outdoor, covered event space overlooks the production brewery and Jacksonville's sports and entertainment district. This is an event celebrating pregnancy and motherhood, giving attendees the chance to meet and chat with other moms and receive introductions to local experts on topics pertaining to parenting.
Presented by Baptist Health. Currently ranked as the "most preferred" health care provider in the Jacksonville area, Baptist Health is deeply honored to serve the community through a growing circle of care that includes five nationally accredited hospitals (including the region's only children's hospital) plus more than 200 primary care and specialty physician practices, children's specialty clinics, home health care, behavioral health, occupational health, pharmacies, rehabilitation services and urgent care.
When: Saturday, April 21, 9 AM – 11 AM
Where: Intuition Ale Works, 929 E. Bay Street, Jacksonville, FL 32202
SOLD OUT 4/18!  GET YOUR TICKETS at 904TIX HERE!
Ticket Cost: $20 – includes a delicious brunch, swag bag valued at over $75 and the chance to enter some fabulous giveaways from national and local sponsors. Each guest will enjoy being pampered, fabulous photo ops and more!
Brunch menu featuring Black Sheep Restaurant, Bellwether, Restaurant Orsay, BLK SHP at Intuition: Assorted Deviled Eggs, Fresh Fruit and Granola, Whipped Creme Fraiche Tea Sandwiches, Mini Shrimp Salad Rolls, Vegan Roasted Ratatouille Sliders, Tomato Pie, Scrambled Eggs, Bacon and Sausage, Home Fries, Cheddar Grits, Biscuits and Jelly/Jam, 
Sliced Ham, Lobster Mac and Cheese, Haricot Vert Salad, Assorted Dessert Bars and Mini Cupcakes
*Please Note: This event is geared towards new and expecting moms. Children OVER one year will not be permitted and due to space constraints children under one are preferred to be worn in a carrier, larger strollers will try to be accommodated if necessary. The event will offer a comfortable space to feed and change your little ones during the event! For more about last year's event click for our event recap here!
Table Sponsors
At our event, you'll be able to learn about local resources and shop with these amazing sponsors. We are very excited for you to meet these local brands and businesses and what they have to offer to you and your families.
Bay & Bee is an inclusive parenting community. Every parent/child relationship is different and your choices deserve respect. We support your journey. One of our favorite parts of Bay & Bee is the connections parents make with each other. The environment lends itself to being able to chat and meet, you might just find some great friends. Parents of infants, toddlers, and preschoolers, we've got other parents and staff who understand that you may lack sleep and run on coffee. Bay & Bee also offers great workshops from feeding to toilet training. This membership-based play space is located in Jacksonville and Bartram Springs.
Nurse & Nurture is proud to be celebrating their 10th year of business caring for newborns and providing parents with a peaceful night of uninterrupted sleep so they can re-energize and make lasting memories with their children. They only hire college-educated, state licensed, CPR certified, experienced Registered Nurses who are also kind, caring, reliable, honest and passionate about caring for babies and supporting new parents. Our Nurses are insured and must successfully pass a criminal background check as part of the pre-employment process. Nurse and Nurture is the premier newborn night Nurse provider and we are committed to providing the best possible care for every baby.
Expecting and new moms deserve a little touch-up, let Jen with Carrie Wilson Makeup brighten your look and show you tips for a 5-or-less minute face! Pop-up shop with Carrie's collection will be available for purchase.
SafeTouch Security Systems will join us to provide an interactive photo op and display of their latest products and technology, including 2-way cameras for crib monitoring, the smart doorbell camera, my SafeTouch app and more!
Creative Grain Studio, Jacksonville's original crafting studio will be join us with activity to paint a mini-nursery sign! Boy, girl or neutral!
Drybar Jacksonville will pamper and treat mamas with a braid bar!
Britax® will be joining us to introduce their new Cool Flow Collection – Making Safety Cool! The new collection features: Cooling – mesh fabric improves air flow, Comfort – padded seat and head rest for a comfy ride, Safety – Britax safety that parents love and trust! AND they will be giving away these amazing Britax products to a few lucky attendees! BRITAX® B-Safe Ultra Cool Flow Car Seat, BRITAX® Boulevard ClickTight™ Cool Flow Convertible Car Seat, BRITAX B-Free® Stroller in Pewter! 
Sweet Pete's Candy will be display a custom candy cravings buffet at Bloom including: Viva La Bubbly Prosecco Gummies, Cherry Cola Fizzies, Strawberry Jelly Beans, Assorted Handmade Taffy. Dark Peanut Butter Meltaways (vegan and gluten free), Pete's Signature Sea Salt Caramel (gluten free), Milk Chocolate Dipped Honeycomb
Sweet Pete's Candy is Jacksonville's sweetest and most whimsical destination! Located in the downtown area, this 23,000 square foot candy store and factory is full of handmade confections and imported candies, a viewable production factory, full service dessert bar, toy store, retro room, and award winning restaurant. Sweet Pete's also specializes in candy making birthday parties and classes, where an expert candy maker teaches the art and science of handpulled lollipops, chocolate tempering, gummy making and more. Private classes and candy catered events are also available.
Swag & Giveaway Sponsors
Every guest at our Bloom event will walk away with an amazing swag bag valued at over $75 and the chance to enter some fabulous giveaways from these national and local sponsors and more!
Skiddies, Munk Pack, Goddess Garden Organic Sunscreen, Shine Organics, Bag Balm, That's It Fruit, Parasol Co., Hug a Boo Boo, Bug Soother, Haute Bebe Newborn Care Services , Babyganics, Mombie Coffee, MAM, Covered Goods, ergoPouch, SiliKids, Stuck on You, Honeybaby, Thirty-One, Kendra Scott Amelia Toffee, Jeni's Ice Cream, Mandala Family Wellness, RX Bar, Katie's Plates, UPPAbaby, Sign Gypsies , Emily Hicks Law, PA, Rise Buddy, Jean's Clean Team, Natural Life, Cabana Life, Global Diamonds and more!
Table decor sponsored by The Little Flower Bunch.
Event photography sponsored by Corinna Hoffman Photography.
Jacksonville Moms Blog event team styled by Katherine Way Collections.
About Intuition Ale Works
Intuition Ale Works is a Jacksonville, Florida-based craft brewery established in 2010 by owner and brewer Ben Davis. Specializing in small-batch handcrafted ales, Intuition's mission is to create quality, flavorful and creative beers in a wide range of styles. In F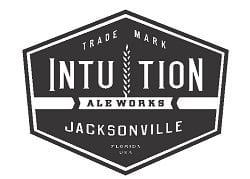 ebruary 2012, Intuition Ale Works became the first craft brewery in the state of Florida to can its beers and currently packages five brands: the flagship People's Pale Ale, Jon Boat Coast Ale, I-10 IPA, King Street Stout and Easy on the Eyes. These core brands are distributed throughout the state of Florida by Champion Brands (Jacksonville/Northeast Florida) Burkhart Sales & Service (Gainesville and surrounding areas), Tri-Eagle Sales (Tallahassee), J.J. Taylor (Tampa/Central Florida) and Florida Distributing Co. (Orlando). In September 2016, Intuition completed a large expansion project and is enjoying its new, state of the art brewing facility and taproom in downtown Jacksonville and offers taproom, brewery and rooftop event space for rental. Intuition Ale Works also hosts family-friendly events throughout the year.