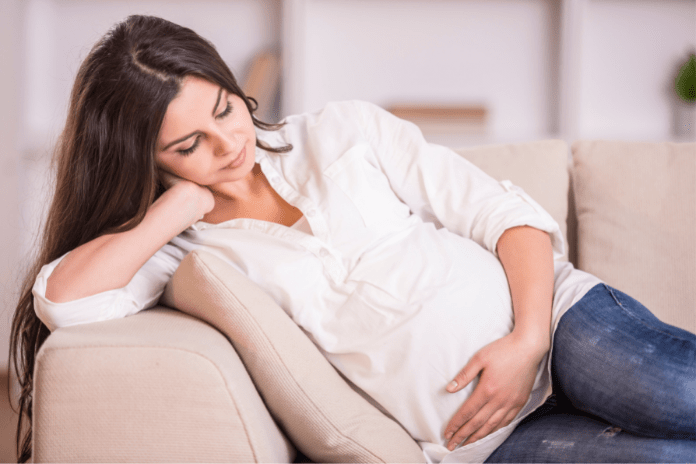 Navigating the knowns and unknowns of COVID-19 and deciding the best approach to minimize risk for you can be challenging. For many women, adding the wrinkle of pregnancy makes the stakes even higher, causing stress and anxiety. Here's a quick update on how the virus can impact pregnancy and childbirth.
During Your Pregnancy
Since early on, we knew that the effects of COVID-19 were harshest on the elderly and people with other health issues. Back then, the thought was that the majority of pregnant women are young and healthy, therefore, they would not have any higher risk of severe disease. As time has gone by, we have confirmed that even though being pregnant doesn't put you at higher risk of catching COVID-19, it does put you at higher risk for developing severe or life-threatening symptoms.
I recommend my patients follow some basic safety precautions in the months leading up to the delivery. These include masking when social distancing is not possible, practicing good hand hygiene, and avoiding contact with those who are sick. It's equally as important that everyone in their household or people they have close contact with also follow these precautions to help keep the expecting mother and baby safe.
The Big Day
Even pre-pandemic, I have always told my patients to try and be flexible and understand their plans may have to change. COVID-19 has definitely brought the importance of flexibility to the next level. Hospitals including labor and delivery units have had to tailor their visitor policies based on the current number of active COVID-19 cases in the community.
Many hospitals in the area have visitor restrictions for labor and delivery patients. Hospitals understand these policies can be hard on families. But these restrictions are essential to protecting new moms and their babies, as well as other patients and hospital staff.
Although it's a different vibe than a birthday party, the intimacy of delivering with just one support person can be very special, and the bond formed between a mom and baby when circumstances result in limited visitors can create a special connection and memory for your new family.
After Baby is Home
It takes weeks after delivery for your body and your hormones to return to a pre-pregnancy state. Thus, it comes as no surprise that we see a similar risk for severe COVID-19 in postpartum moms as we do during pregnancy. Continue to remain vigilant in terms of masking, hand washing, and social distancing.
During the postpartum period, notify your provider if you are experiencing any shortness of breath. We are seeing more frequently postpartum moms with COVID-19 presenting with fluid overload, heart failure, or blood clots in their lungs.
Vaccine During Pregnancy
In alignment with the CDC, the Professional Associations for OBGYN and High-Risk Obstetricians, I highly recommend vaccination for those who are pregnant. If you, like many, are still undecided or against the idea, I encourage you to discuss your concerns and questions with a doctor you trust. If you have questions, make a point to bring them up at your visits. In hopes of stimulating more conversation with your provider, let's identify some facts and myths:
The vaccine protects the baby. When pregnant women receive an mRNA COVID-19 vaccine during pregnancy, their bodies build antibodies against the virus. Those antibodies are found in umbilical cord blood. Vaccination during pregnancy has the potential to help protect babies against the virus.
The vaccine transfers to breastmilk. Recent reports have shown that breastfeeding women who have received mRNA COVID-19 vaccines have antibodies in their breastmilk, which could also help protect their babies. Only your body's natural antibodies cross the placenta or the breast milk. The actual mRNA does not and gets eliminated directly from your bloodstream.
It's too new. This has an element of truth. The vaccines are new. The vaccine had to be new because COVID-19 was new, but the technology to create the vaccine already existed, it was just retrofitted for the COVID-19 sequence.
It was too fast. Yes, it took much longer to develop the polio or measles vaccines, but we have much more advanced technology now than we did then. mRNA vaccine technology has been in development for a long time. The threat of an easily contagious virus provided the nudge needed to make it widely accessible quickly.
People who got vaccinated are still getting COVID-19. This is true; however, they are dramatically less likely to need hospitalization or pass away from the virus.
About the Author
Orange Park Medical Center delivers nearly 2,000 babies each year and is recognized year-over-year by Healthgrades as superior performers in labor and delivery as well as obstetrics and gynecology. The hospital ranks among the top 5% of hospitals in the nation for quality, are designated as five-star recipients for vaginal and c-section deliveries and has earned the Healthgrades Excellence Award seven years in a row. Orange Park Women's Health is an obstetrics and gynecology practice serving patients in Clay County. The practice's Medical Director and Gynecologist Dr. Nikki Rowan is a longstanding OBGYN in Clay County, delivering babies for over 13 years and nearly 2,500 babies at Orange Park Medical Center. Dr. Rowan holds a Bachelor of Science and Medical Degree from Brown University in Providence, RI. She completed her residency training in Jacksonville at UF Health and began practicing in Clay County directly following her residency. If you need help finding a women's healthcare provider or to make an appointment at Orange Park Women's Health call (904) 639-2260 or visit OrangeParkPhysicians.com for more information.