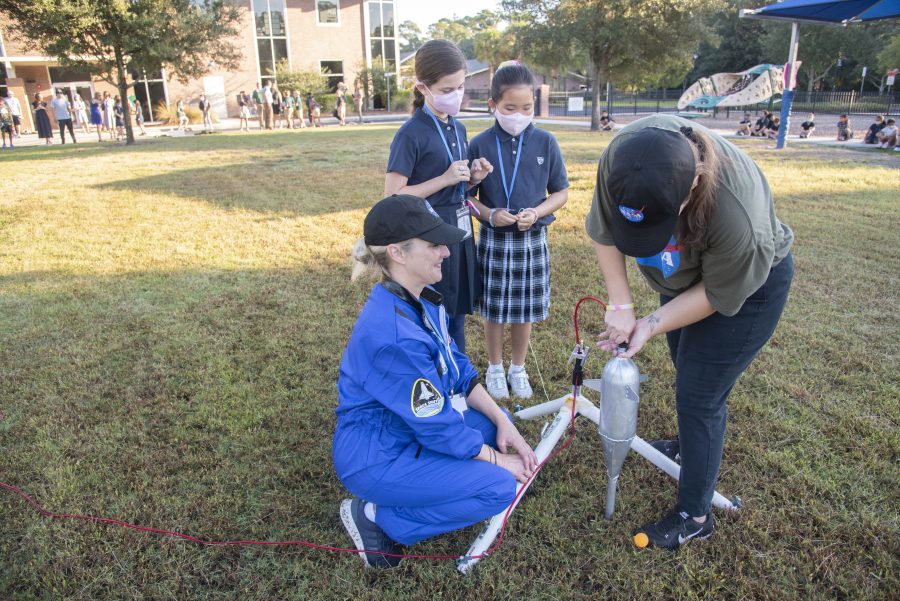 As a parent, we hope our children get a well-rounded education. The importance of children developing academically, socially, emotionally, and physically are all parts of that hope. We hope they play outside. We hope they learn all the subjects — reading, writing, math, science, and the arts. We also hope they learn how to collaborate and work well with others. Some believe these are mutually exclusive endeavors — that students should have a block of time for math, a block for music, and so on; but research shows that an integrated approach to learning is best. As Cathy Seeley stated in her book, Faster Isn't Smarter, "Every student today deserves a full range of knowledge within a rich program addressing all content areas and tying together what he or she knows through reasoning, critical thinking and communication."
At Jacksonville Country Day School, learning involves connecting subjects in all areas of the curriculum to ensure a holistic education. The benefits of a connected curriculum involve higher retention rates and a better understanding of the subject while also allowing students to polish their skills in individual subject areas. In the fourth grade, for example, students do a "Deep Dive" into outer space and learn as much as 9-year-olds can about the final frontier! Space is thought to be mostly a subject of science, yes. However, space is also reading, writing, math, art, and technology.
My twin fourth graders' unit on space at JCDS begins in their classroom as they learn about planets, stars, moons, and other basic concepts laying the foundation. In their technology class, the Computer Science and Technology Specialist, Ms. Christina Knodel, builds on that foundation and teaches students about how satellites work and what the technology is used for. Ms. Knodel also goes over basic coding abilities involved in programming rovers; students even program their own mini rovers to move in different directions!
In their science class, a portion of the class is called MakerSpace, where students use Design Thinking: a non-linear process using a cognitive and empathetic approach to problem-solving. Students are taught to be creative and come up with solutions to real-world problems. Ms. Deb Landon, Science Specialist, has students identify a physical, mental, or social problem faced by humans during long-duration space exploration within the solar system and propose a solution. They spend a week creating physical working prototypes that solve the issue they've identified. 
In music class, with Music Specialist Ms. Jessica Barker, students can learn about the seven-movement orchestral suite The Planets, by English composer Gustav Holst. With this piece, they learn how to read music while also learning about the astrological significance of various planets. Later on, in their unit on space, they study the recorder and treble clef literacy with their Rocket Recorder book; a creative approach to increasing vigor and engagement in learning the recorder. By connecting music to something they are learning about and interested in, it increases comprehension and understanding of the subject matter.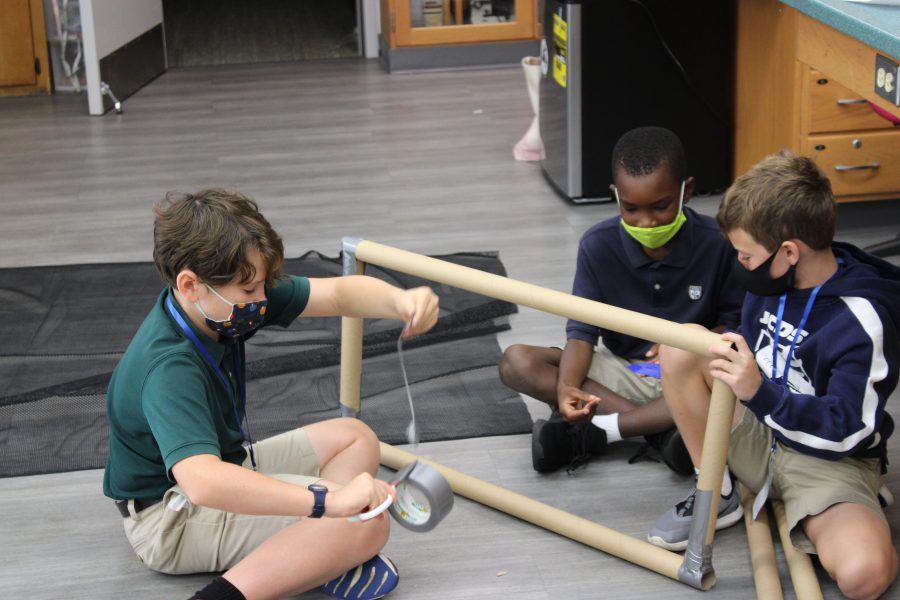 Carrying the space theme even further, in math class students learn about arcs and the multitude of basic math calculations involved in the creation of rockets. They build on their knowledge of multiplication and division to calculate how high a rocket may fly in the air, how fast the rocket may go, and how much fuel it needs to travel over a certain distance. Furthermore, in their reading and writing classes, students have the chance to analyze various texts on their unit in space and evaluate their understanding of the concepts.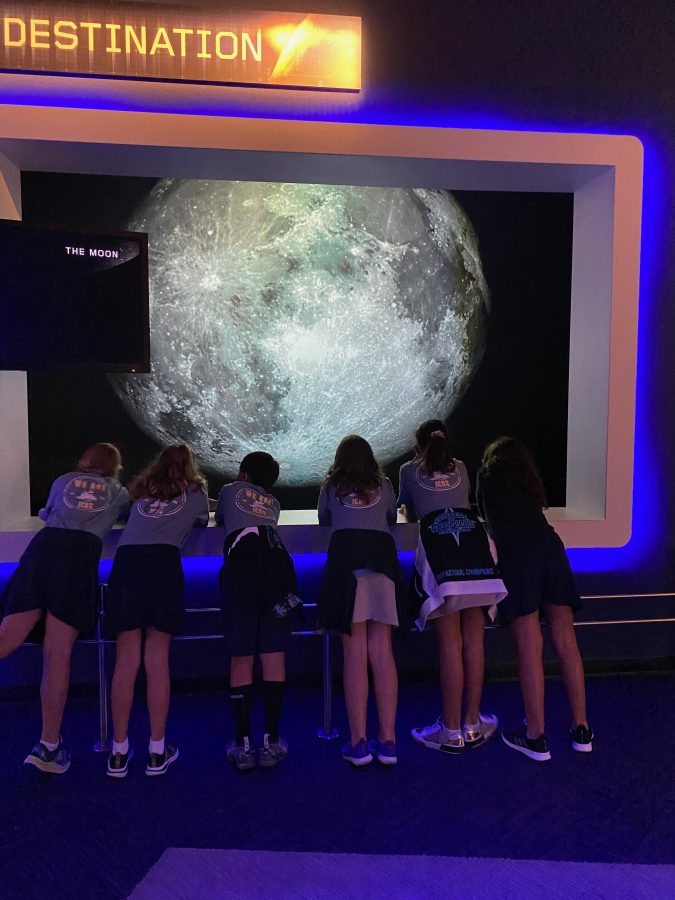 Fourth grade's unit on space concludes with the construction and launching of their own rockets, something they look forward to all semester. Students work together in pairs to build two-liter "rockets" that they launch in front of their parents, teachers, and peers using a pressurized launching system. This exciting event is followed by an opportunity to visit one of the most famous rocket launch sites in the world, which is in our own backyard, the Kennedy Space Center. There, students participate in a simulation of the Apollo 11 launch and get a close look at the Space Shuttle Atlantis. There are so many connections made from learning in the classroom that are applied in the moment!
Through this holistic approach to learning, students are able to relate things they have learned and understood in one subject area to another. This cross-subject connection can be seen in all grade levels and in all units of study such as Medieval Times, Native Americans, the Rainforest, Greece, and so much more. These exciting units and this innovative approach to learning are all waiting to be explored by your child at Jacksonville Country Day School.
About the Author
Amanda Baggett is a proud parent of four.