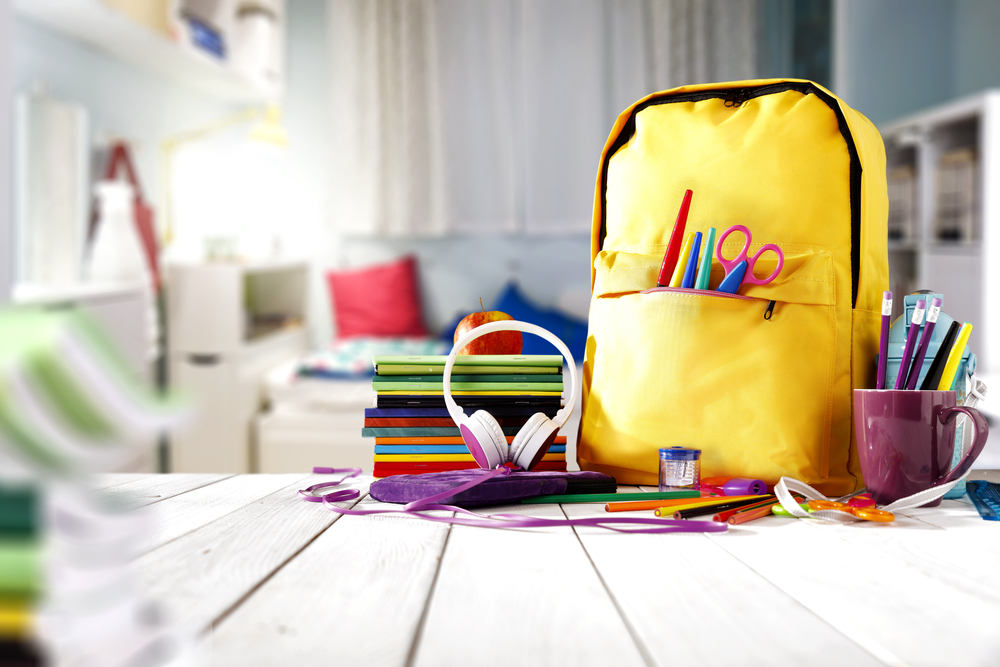 In today's current situation, one may find it difficult to get excited about anything. Well let me be the first to tell you — Florida's Back-to-School Sales Tax Holiday is TEN DAYS this year — starting Saturday, July 31, and extending through Monday, August 9. If saving the tax on everything from pencils to backpacks to clothing up to $60 doesn't get your back-to-school heart racing, I don't know what will!
The great thing about the Florida Back-to-School Tax Holiday is that it doesn't matter if you are learning from home, returning to the classroom, or tackling preschool from your playroom — we all can save money!
If you haven't virtually purchased school supplies, this is the year to do so! I'll tell you how to maximize your savings, all from the comfort of your couch.
Download a money-saving app (or install it on your computer browser).
I don't shop online without Honey or Rakuten (formally known as eBates). How do you use these sites? Honey is a browser extension that searches the internet for coupon codes. Rakuten allows you to earn cash back for online purchases. But, how do you use them? Let's start with Rakuten and use Office Depot as an example.
From your phone, open the Rakuten app.
Search for Office Depot.
Click on the "Shop Now" button.
The Office Depot website will open on your phone's internet browser.
That's it! You will earn a percentage of what you spend and receive a check (or PayPal deposit) of your earnings quarterly.
With Honey, when you reach the checkout screen on your internet browser, it will pop up and try coupon codes.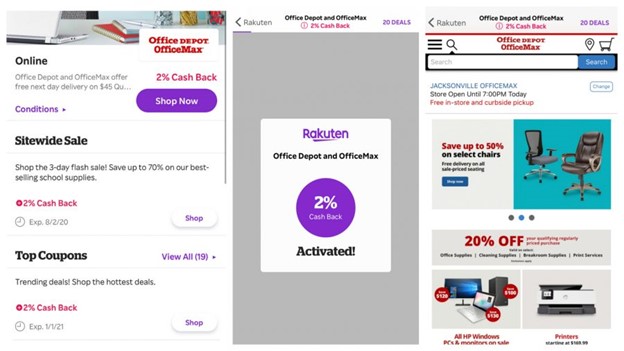 Don't buy everything at one store.
Since we have more time to shop this year, we can shop around more than ever. And, I don't mean in-person in a store! Comparing prices online is somewhat time-consuming but so worth it if you are watching your spending. Above, I'm using pencils as an example, something that is tax-free and on most school supply lists. The price varies between the four retailers. Walmart, Target, and Office Depot all offer curbside pickup, too!
Tip: Don't forget about Amazon! Their search feature from their app is so easy to use, and you can compare prices on everything with a barcode.
No one said you need to have a child in school to enjoy these deals!
Before my kids could even walk, I was shopping back-to-school sales. Heck, who doesn't love a $1 pack of pens that are normally $4.99? I'm a sucker for an office supply deal! Of course, the majority of back-to-school shopping is done for supplies we need now, but it is always a good idea to plan ahead. Classic 24-packs of Crayola Crayons will run you about $1.50 throughout the year, but during August, they are often found for 50 cents. Think birthday goodie bags, stocking stuffers, and even non-candy Halloween treats.
"Ugh, really? I really don't want to have to buy back-to-school clothes, too!"
Here's a secret we told you a few years ago — waiting until September to buy clothes is a great idea, especially summer clothes. (And seriously, when are shorts not appropriate in Florida — aside from maybe one week in January?) You won't cash in on the tax-free weekend savings, but you may save even more.
But if you do, sign up for emails from the stores where you shop! Many retailers will stack percentage-off coupons on top of tax-free savings.
The Tax-Free Weekend Fine Print
Click here to view the official flyer from the Florida Department of Revenue. Happy shopping!