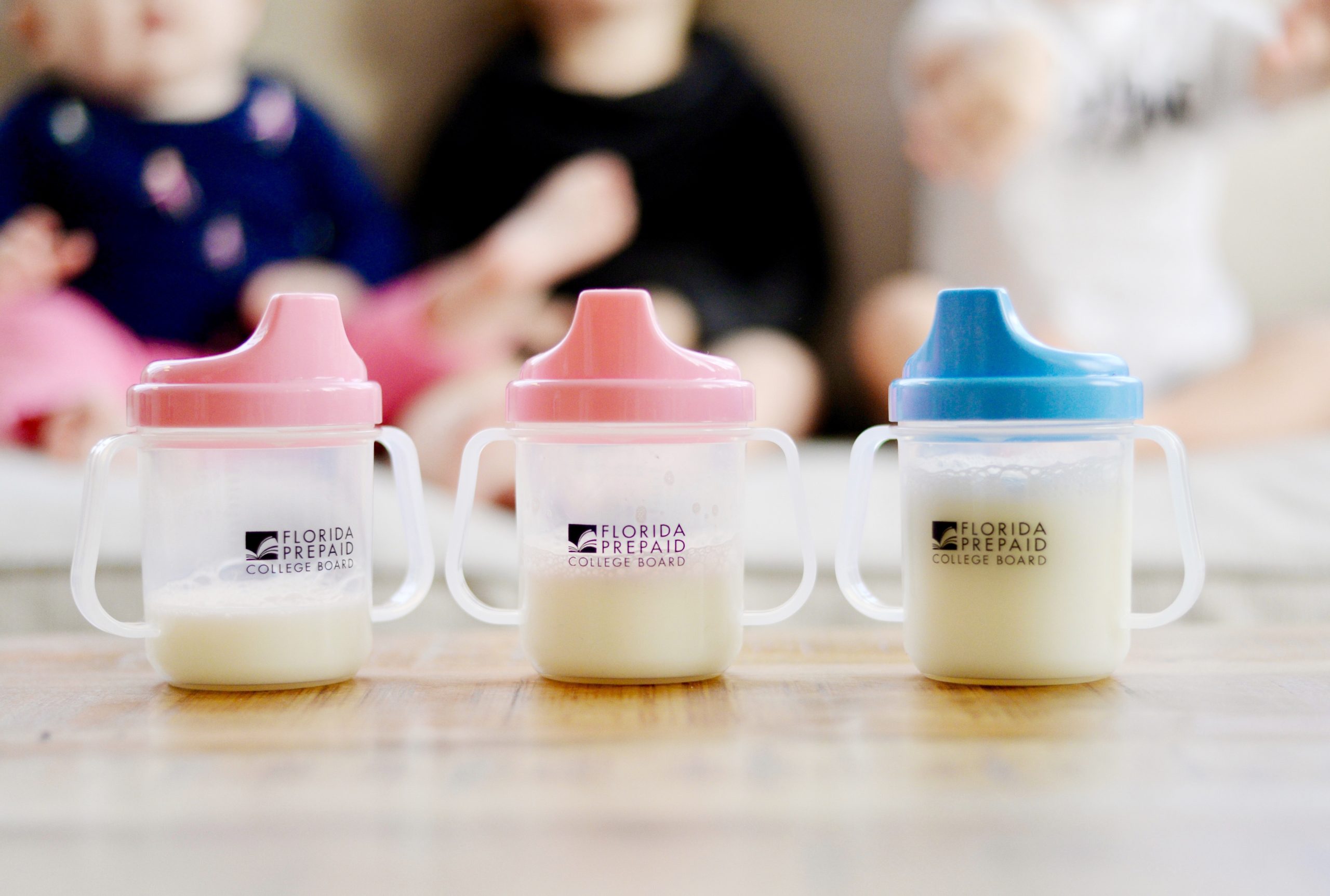 Today's current pandemic climate has reminded me of two things: 1. The future may be uncertain, but my goals and dreams and children are not; and 2. Education is very, very, very important.
If you're a mom with an Instagram or a Facebook account (so, a mom), then you've probably been served an ad for Florida Prepaid at some point in time. Chances are, one of my kids was in that ad. This isn't because I'm a fame-hungry stage mom, though I'm certainly not above using candy to bribe my kids to perform. It's because I'm a resourceful content creator and worked for the local marketing agency that represents the Florida Prepaid College Board.
As someone who has worked in content for over a decade, the first thing I do when tasked with telling a brand's story is to figure out who they really are and what they're really selling, so I make sure their audience understands. And, fear not, consumer, I am a keen detective. In most cases, a brand is seeking to provide some service or good that will improve its customers' lives. And this couldn't be more true for Florida Prepaid. I was pleased and encouraged to not only tell their story but to become part of the 1 million+ Sunshine State residents to start saving for college with them.
The certainty any parent needs
I no longer work for the same agency, but I have remained a Prepaid advocate, singing the praises of their plans, and the usability of their marketing website *cough cough*, to anyone who will listen. Seriously, there is a great pricing tool on their site that lets you input your child's birthdate and compare all of the plan options and the associated prices. There is really just one important point I want to make sure you understand and that is — you can't lose your investment in a Florida Prepaid College Prepaid Plan. It doesn't matter if your kid doesn't go to college, winds up heading out of state (go Hoosiers!), or takes time off before matriculating. It doesn't matter what they study or what their grades are or how much money you are or aren't making.
I love that the plans lock in prices, which are the lowest they've been in five years, so that I know exactly what I'll be paying for my kids' tuition even though that day is 14 long years away.
But with options & flexibility
As someone who straddles the OCD line with varying levels of success, becoming a mother has forced me onto the "go with the flow" side of that line more times than I can count. Some may even describe me as super chill now. (Me. I describe me that way now.) One of the ways I combat my urge to control situations and my toddlers (ha!) is to always provide a couple of viable options. Options that will work both for me and for my kids.
It's like Florida Prepaid read my mind. They know that there are different savings strategies that work for each family's needs. I'm fortunate that my parents have started a 529 savings plan in Indiana that can help account for ancillary expenses, tax-free, but also know that won't be enough to cover everything. We chose to purchase 1-year University Plans for each of our children right now because the low monthly payment is affordable enough for us to (thankfully) barely notice it come out of our budget.
As our kids move from full-time daycare ($$$), we may decide to purchase more 1-year University Plans to combine down the road. Another perk to Prepaid Plans is that they work well with Bright Futures and other scholarships. Scholarships that I will use Skittles to bribe my kids into getting.

Open Enrollment is here and now you have more time to enroll!
Did you hear? This week the Florida Prepaid College Board announced that the Prepaid Plan Open Enrollment period would be extended until May 31, 2020.
Additionally, the Florida Prepaid College Board announced on April 6, 2020, that it is deferring payments to their placeholders and those enrolling. Both new and existing customers will be exempt from making payments through July 20, 2020. It's not mandatory, though, so you can always continue or begin paying through the next few months if it's a part of your budget. The deferment won't increase your payments either, it will simply extend the pay-off date by three months. Plus, use code JAX1920, and Florida Prepaid will waive your entire application fee ($50) when you enroll now through May 31, 2020.
If you have any questions or concerns about Florida Prepaid, check out their FAQs. As an organization, they are truly dedicated to making sure every Florida student has a chance at an affordable college experience, so if you're unsure about anything, I encourage you to reach out to them directly — there are a lot of great people ready to answer all of your questions.