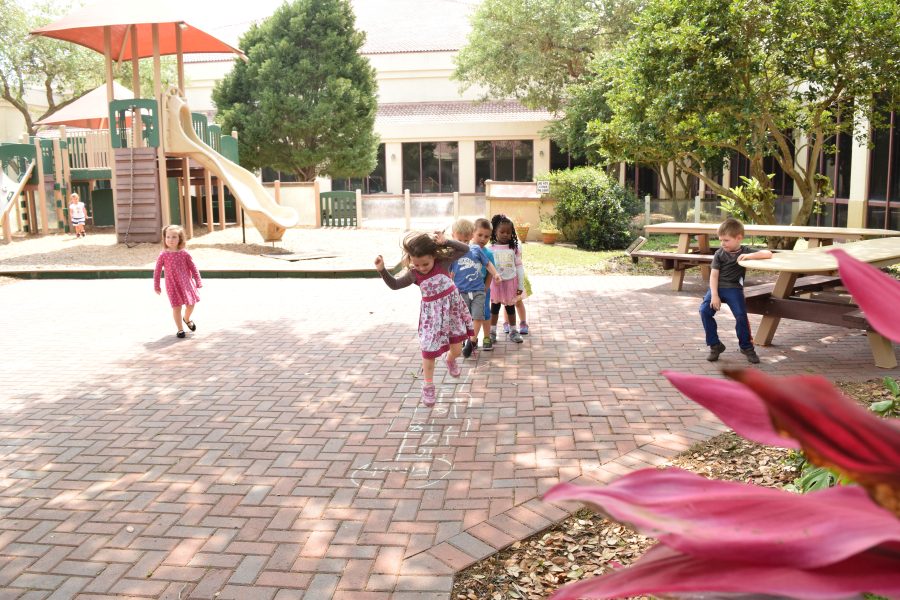 Whether you've heard of the Jewish Community Alliance (JCA) or not, the community center located on San Jose Blvd. in Mandarin is, and has been, deeply committed to the community of Jacksonville for more than 40 years. Through enhancing the quality of life of its members and beyond, the JCA provides several programs focused on family. One of them being the early childhood education (ECE) program, known as the Michele Block Gan Yeladim Preschool and Kindergarten.
Just like its mission to contribute to the continuation of Jewish life and all people within the community of Jacksonville, the JCA's ECE program helps develop a child so that they can grow into emotionally mature and healthy adults. The ECE focuses on the "whole child," with an emphasis on a child's cognitive and emotional development.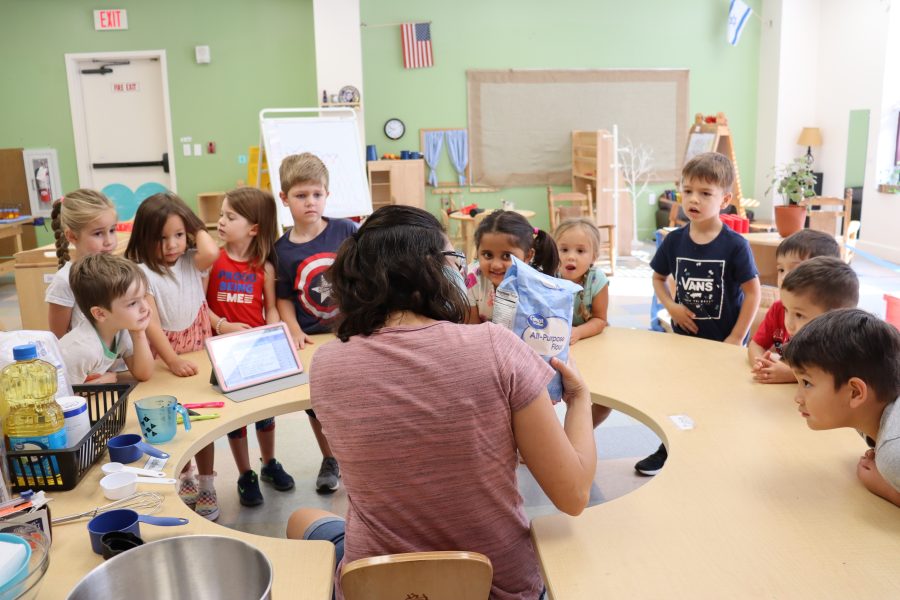 We recently sat down with JCA's Natalia Fisher, the ECE curriculum coordinator, to discuss the Early Childhood Center, which has been providing unparalleled excellence in early childhood education since 1974.
How is the JCA's Early Childhood Program different from others in the area?
Looking through Jewish lenses, we believe in developing the 'whole child.'  We understand that a child's cognitive development is deeply connected to their emotional development. We know that play is a tool for learning that helps formulate healthy experiences for children, healthy relationships with other children, and healthy relationships with adults and our community. During their time with us, children build a positive self-image, creating critical thinking, while deeply invested in the joy of learning through an inquiry-based approach.
Can you tell us more about the curriculum of the program?
We see each child as a competent and capable learner full of potential. Children engage in research with their teachers as a way of co-constructing knowledge. They build their understanding of the world in an environment where questions are valued and are given time and opportunities to test theories. We nurture each child's interests, building the curriculum around what is important to them while using research-based methodologies that foster learning. Our class sizes are also small, enabling teachers to meet the intellectual and emotional needs of each individual in their class.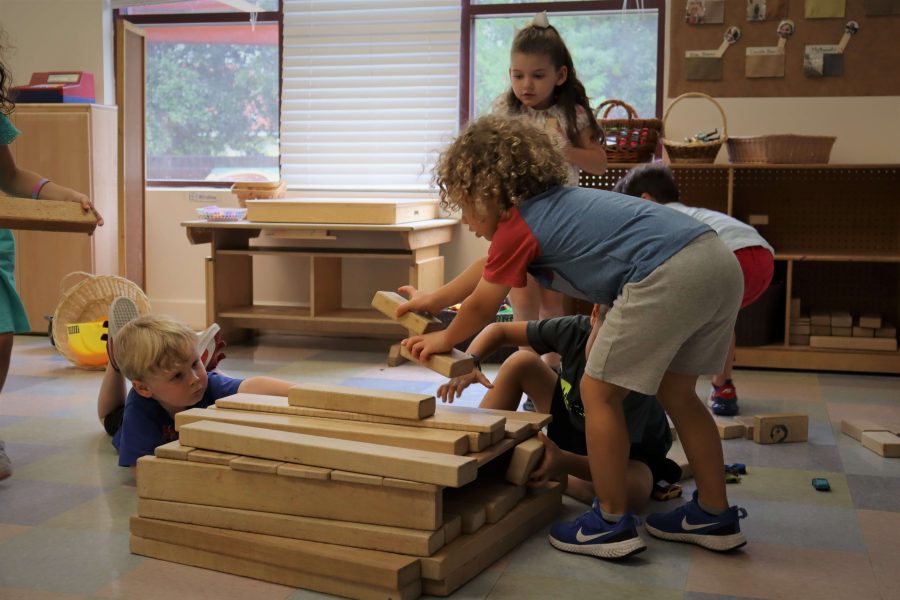 What is the difference between ECE and other educational programs offered at JCA?
ECE is a school built on developing relationships. The children build relationships with their teachers, other children, and their environments. Our teachers work to carefully observe each child to understand their interests and needs so that they can build the curriculum in a meaningful way.
Who is eligible to take part in the program?
Based on the space available in the classroom, anyone can register. Priority is given to those who are also members of the JCA.
Are there virtual classes for ECE?
We do not offer virtual learning. However, our Parent and Me classes are all virtual this year and are free to anyone who wishes to join!
As part of the JCA and Michele Block Gan Yeladim's ongoing efforts to promote parent involvement, they offer special Parent and Me classes aimed at helping new parents bond with their child and meet other young families. All Parent and Me classes are FREE and open to the community.
With the students' and staff's safety in mind, the program is not currently allowing in-person tours at the Michele Block Gan Yeladim Preschool and Kindergarten. However, you can take a peek inside with this virtual tour.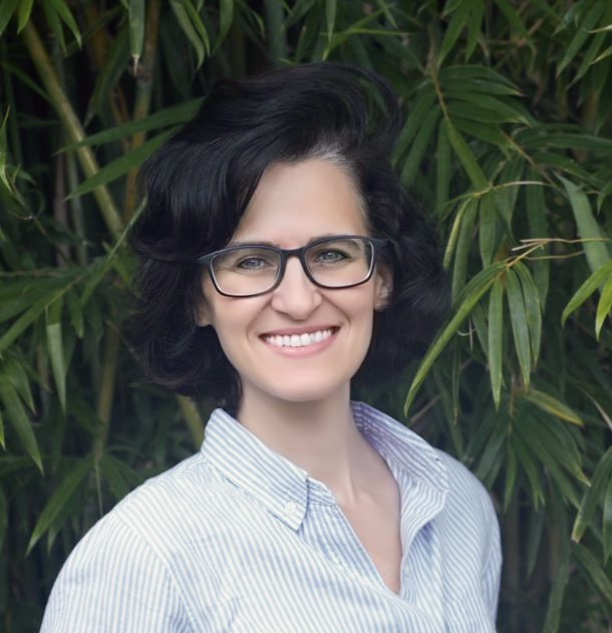 Natalia Fisher is the ECE Pedagogista at the Jewish Community Alliance in Jacksonville, FL. She has been in education for 15 years and has taught in New York and in an international school in China where she worked with educators to move towards a constructivist approach to teaching and learning. Natalia earned a master's degree in early childhood education and in early childhood special education from NYU Steinhardt School. Natalia also holds AMS Montessori certification from West Side Montessori School in New York, NY.
"It's evident to me that the JCA is taking exhaustive strides to ensure the safety and health of both children and staff. My family is so thankful and appreciative. From my personal experience and through talking to friends and family with similar aged children, this program is the vanguard of ECE in this COVID-19 pandemic." –The Patel Family
More About the Michele Block Gan Yeladim Preschool and Kindergarten
The Michele Block Gan Yeladim Preschool and Kindergarten provides unparalleled excellence in early childhood education. Established in 1974, the school is the longest consistently NAEYC accredited program in Northern Florida. They use research-based methodologies that foster complex thinking, independence, and collaboration using an emotionally responsive practice. Each child's experiences and learning opportunities are nurtured and facilitated through play, exploration, and creativity. Children achieve success, gain independence and self-confidence while their individual abilities, learning styles, and developmental pace are respected and valued. Enrollment in school is open to all children regardless of race, religious affiliation, or ethnic origin; JCA membership is not required to participate. Our award-winning and highly accredited program provides support and respect to both children and families by creating an environment of acceptance that is non-judgmental and includes cultural diversity. Full and part-time programs are open to children age 1 (and walking) through kindergarten.