Since school began a few weeks ago, I have spent wayyy more time in the car than usual. Both my kiddies are going to school across town for the year, so it is a solid 25 minutes each way (30+ with traffic). The plus side, of course, is that it gives us some uninterrupted time together before they are released into the world for the day. The negative is that kids don't really like to be confined anywhere, especially for 25 minutes at a time!
Since my long car ride to New Orleans was a success (read that blog post here), I knew I could take a few tips from my road trip and modify them for our everyday commute.
1. DON'T RUSH YOUR LITTLE ONES. You get up earlier, plan things better the night before. Just because you are running late, don't take it out on them. It makes for a less than pleasant car ride.
2. SNACKS & DRINKS, PEOPLE! You are an adult, meaning you can pop into Starbucks or visit a drive-thru whenever you'd like. Our little people rely on us for their food and beverages, so don't expect them to sit quietly in a car for 30 minutes without at least a drink. We are in the sunshine state, and it's going to be hot until like February, so get used to having bottled waters around. I have a stash of emergency pop tarts in my purse for that reason as well.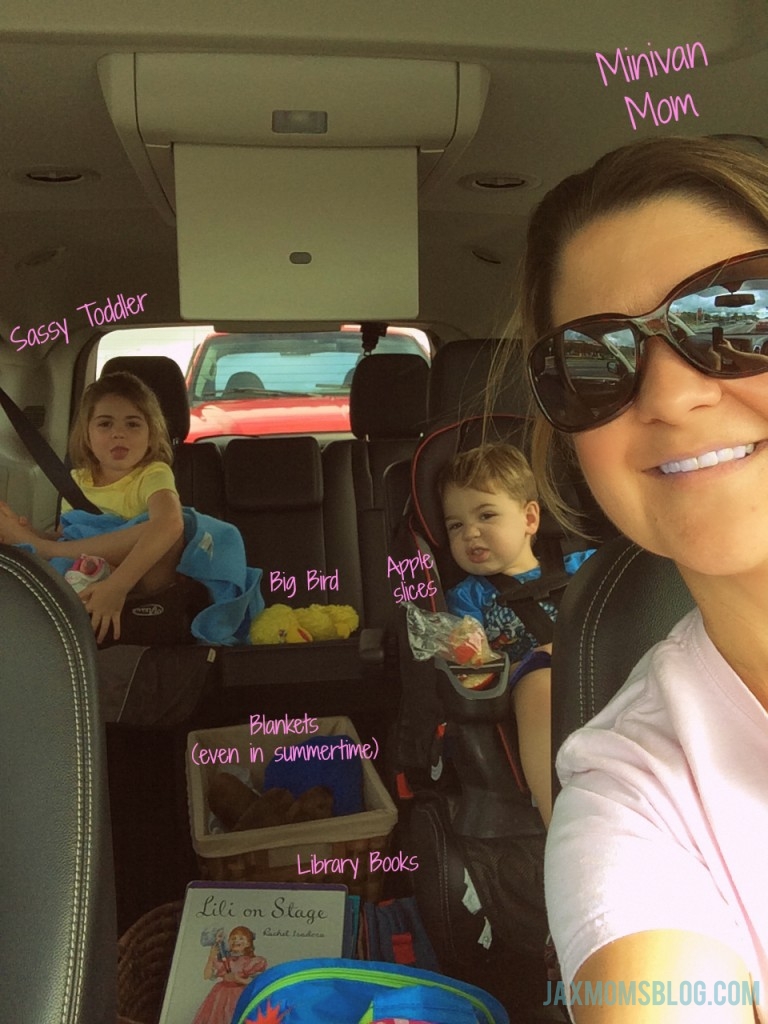 3. VISIT THE LIBRARY (again)! This was one of my best ideas with the New Orleans road trip. Visit the library and pick out some books (and DVDs) that live just in the car. That way, there is always something to "do" in the car and you don't have to worry about losing those books (I've already paid the Jacksonville Public Library $45 this year, so trust me when I tell you that keeping them in just one place is a good idea). My kids are car-pack rats so the books in the car greatly helps discourage them from bringing every member of the Sesame Street cast with us on the way to school.
4. ASK QUESTIONS AND TEACH THEM HOW TO BE OBSERVANT! Instead of a silent, grumpy ride, make that retention pond at your exit "circle time" and wave at the crossing guard every day. We talk about the numbers on the gas station signs and what name is on the Arlington Flower Shop's sign for a free bunch of flowers. You will be pleasantly surprised at how much your little sponges absorb.
5. TAKE A DIFFERENT ROUTE! My commute takes me down J.T. Butler and parts of the 295 beltway to Merrill Road. So, I have a few different ways to get where I'm going. I have made it a point to go a different way home at least twice a week. I tell the kids we are taking a "shortcut" and let's see if it will lead us home (of course it always does). I then will ask them to shout when they see an ice cream shop, or a tall building, or a bridge, you get the idea. Also, my drive takes me to the exit right before the Dames Point bridge. On certain beautiful days when it is just my littlest one and me, we will take a cruise across that bridge with the windows down and sunroof open after we drop off my oldest. It's one of the cheapest thrills in all of Jax (for a three-year-old boy, of course, because we see boats of all sizes and big cranes all from high up in the air.
6. SWITCH UP THE SEATS! Now that I am a proud owner of a minivan (mom's taxi is what my five-year-old calls it), I like to keep it interesting. Currently, my oldest is in the third-row passengers side seat and my youngest is sitting behind me. They seem to have a different attitude with a different perspective. In a few weeks, I'll switch them around again. Even if you don't have a minivan or even an SUV, you can still switch sides of the car your toddler/big kid is on and keep it interesting for them.
7. KEEP A COUPON WALLET IN THE CAR! I've been known to take the kids to Chuck E. Cheese after school on a Thursday, and I sure do save money with the coupons that live in my car! I also leave the Mint Magazine, Valupak and Money Pages in there as well. I hate to pay retail for anything, even if it is ice cream!
8. GET A CAR WASH MEMBERSHIP. This is my sanity-saver. I believe it is impossible to keep an immaculately clean car with kids. I am a member of a wash club where I can go through an automatic car wash and use their 15-minute vacuum every day for $30/month. It may sound extravagant, but it is well worth it to me. The kids absolutely love the "tunnel of suds" and helping me vacuum. In return, I have a near spotless car, every day if I want.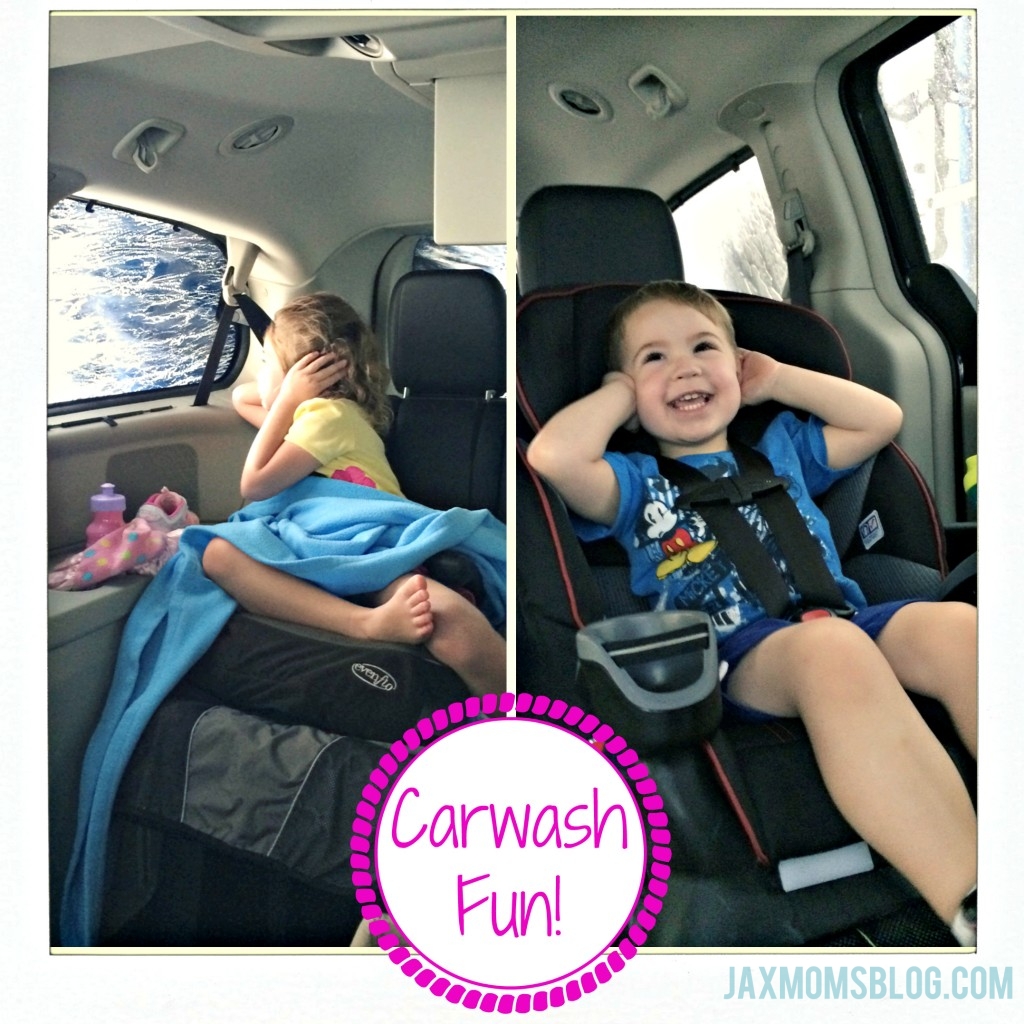 Most of these ideas can be modified for older children too! I would love to hear your tips and tricks for your ride to school!