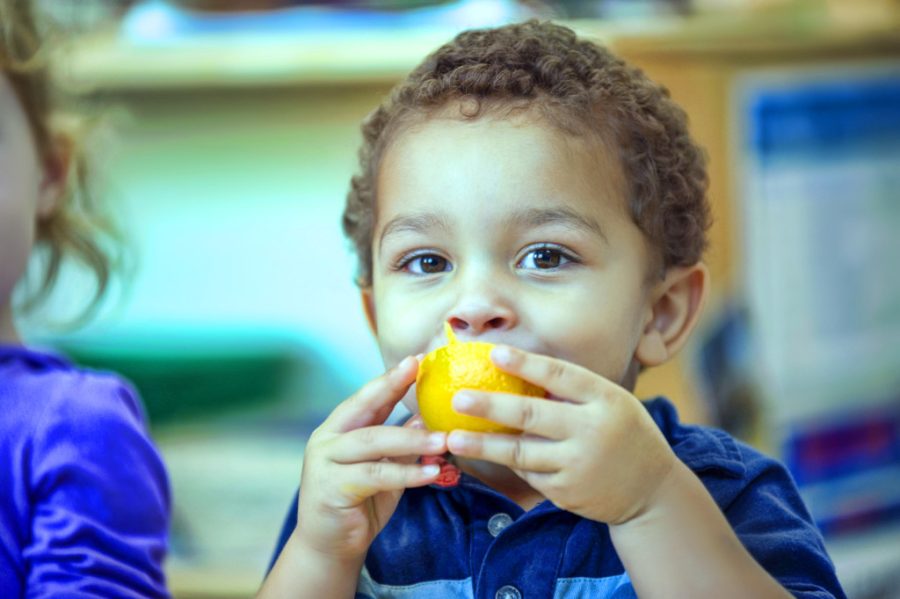 All children are unique in their own way — that's something we learn early on in our journeys as mothers. And just as our children all reach milestones in their own way (and in their own time!), they also have their own path when it comes to learning and living a healthy lifestyle. Education isn't your quintessential one-size-fits-all experience, and that's where La Petite Academy comes in — a school tailored to the individual needs of the child.
Offering a variety of programs ranging from infants to kindergarteners, the Academy has over eight schools in the Jacksonville area, spanning from St. Augustine to Middleburg, to ensure there is a convenient fit for you and your family's needs. The school focuses on educational goals for children first through STEM-focused classes (Science, Technology, Engineering and Math) and also takes pride in ensuring that nutrition and physical health are priorities for their students. Their Grow Fit® program helps pave the way for a lifetime of healthy habits by encouraging balanced nutrition, physical activity and limited screen time in early childhood.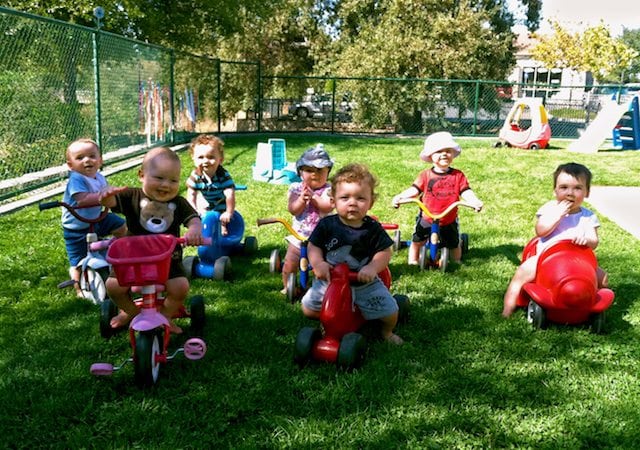 As a Partner for a Healthier America school, La Petite Academy has given us a glance into what parents can expect from their Grow Fit® program:
Physical activity: Children receive 1-2 hours of outside play, weather permitting.
Limited screen time: La Petite limits in-school screen time for kids and suggests a maximum of 1-2 hours/daily for children over the age of 2 at home.
Food: Fruits and vegetables are a staple meal served at the school, with at least two servings per day.
Beverages: Water is the drink of choice served by La Petite Academy and no sugar-sweetened drinks are served.
Infant feeding: While parents' personal feeding choices are supported, the Academy ensures that nursing moms are accommodated through the school day.
To learn more about La Petite Academy's Grow Fit® program, check it out in action:
La Petite Academy and its sister schools within Learning Care Group have recently been honored with the Partnership for Healthier America's 2017 Partner of the Year Award in recognition of the company's extensive work in encouraging healthier habits in children.
As a mom to a preschool-aged son, I was so glad to see La Petite Academy's Five Tips for Fall Fitness that I could adopt for my family this fall season. In their preschool classrooms, the school has one main health-related goal: Get your child moving! Movement is key in their classrooms, and you will often see their students taking dance breaks in between sessions when it's time to switch gears. Since a school day can feel long, and students can become tired easily, La Petite Academy encourages getting and keeping your child on a fitness routine at home, too.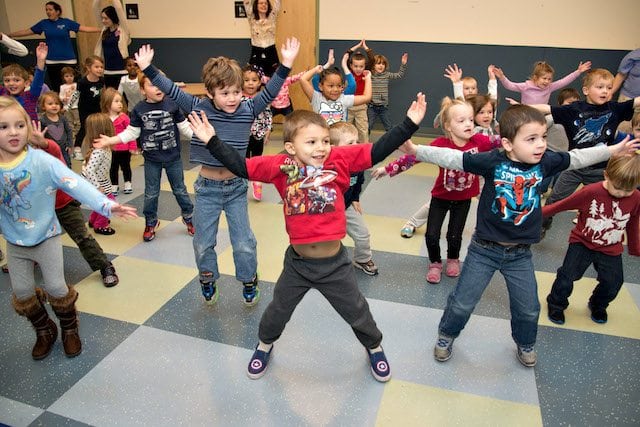 To get the whole family moving this fall season, consider adopting a few of these helpful tips. You may even create some long-lasting autumnal memories along the way:
Get outdoors for seasonal fun. There is so much to do outdoors this fall season, so enjoy the great outdoors! Find a local corn maze or try geocaching together.
Walk whenever possible. If you live close enough to your child's school, walk there! Hit the trails and explore local parks.
Sign up. Enroll your children in community sports lessons. While watching (and cheering!), walk the sidelines and sneak in some exercise for yourself.
Make TV time active. While screen time in moderation is a good break in the day for your child, encourage them to do sit-ups or other core-activating workouts while watching their favorite TV shows.
Do the chores and burn some calories. Dig into yard work as a family. You know that your car needs a good wash, so make it a family affair.
La Petite Academy would love for you to learn more about their wellness initiatives and tips, offered for both inside and out of the classroom. While the teachers and staff at the school aim to provide the best educational, fitness and nutritional tips for their students, it is very important that their parents are modeling this behavior for them at home.
For more tips on how to help meet your child's educational and health goals this fall, or to find a school or learning center near you, visit LaPetite.com.