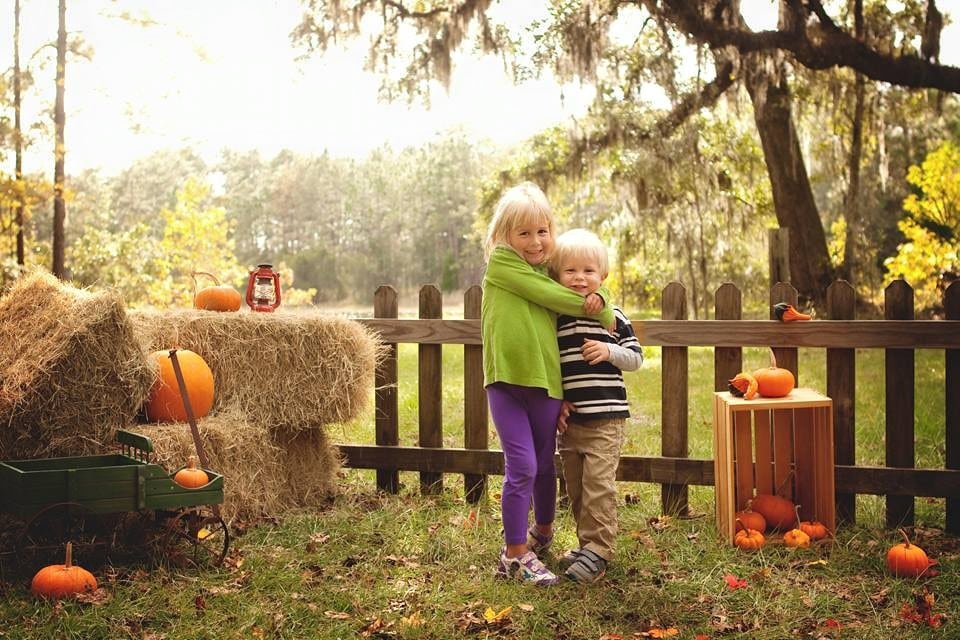 "Hi!  I'm Linda Claire. What is your name?" asked my four-year-old daughter to another mom at the park one afternoon. I was a few feet away, wrangling my two-year-old, and I smiled to myself. I have been working on getting Linda Claire to speak for herself, so I was pleased she had made the effort, even it was speaking to an adult instead of a child her age.
"Miss Julie. It is nice to meet you," the mom answered in return, smiling kindly.
"Miss! That is the same first name my teacher has!" exclaimed Linda Claire.
"No, 'Miss' is what you call adults. It is a sign of respect," explained our new friend Miss Julie. Uh-oh, I could see where this was heading. I walked over just as Linda Claire guilelessly responded, "Huh. OK. Bye, Julie!"
Linda Claire ran off toward the slide, visibly proud of herself, just as the other mom gave me a somewhat condescending look. I smiled apologetically and went on my way, thinking what just happened?!
I spend countless hours explaining to my children the importance of please, thank you, taking turns, sharing, using gentle hands, inside voices, and treating others with kindness. Was I now failing as a mom because I am not also teaching them to address adults in a respectful way?
Before my daughter learned to speak, I referred to other adults as 'Miss First Name' when speaking about them in front of her. But as she started trying to pronounce names, I just took what I could get. She used to call my friend Heather 'Ham.'  Heather and I both thought it was cute, so Ham it was. When she could finally say 'Heather,' it never occurred to me to add the Miss. In her playgroup, among the other adults she was around, we agreed early on that it was easiest if we all went by first names, especially since we had many new talkers, and we were together so often. But that day at the park was one of the first times Linda Claire interacted with another grown up on her own, and she clearly failed the manners test.
I grew up in the South, and I called the adults in my life mostly 'Mr. Smith or Mrs. Smith,' unless it was one of my parent's close friends and then it was 'Ms. Judy or Mr. John'. In high school, among my group of friends, we called our parents 'Mama Smith' because we were together so much, the formality of Mrs. and Mr. seemed like too much, but first names would have just been weird.
At ages two and four, my children are still small, and the formality of Mr. and Mrs. seems unnecessary in our world at this point. When I think about how I want to be addressed by my children's friends, it seems strange to be called Mrs. Stewart. Miss Jessica is ok, I guess, but I am perfectly fine being called Jessica at the playground.
As my children get older, however, I feel as though my feelings might change about how I am addressed. Being called by my first name by a sweet little preschooler is one thing, but by a middle school aged kid who is almost my height–it does seem a little inappropriate. Also, for me, it depends on who my child is speaking to. When interacting with adults they have known their whole life, or who we see often, the formality of Ms. & Mr. doesn't feel right.  But when meeting someone for the first time, using a more formal name makes sense.
Until recently, I hadn't put much thought into how my children address other adults. So much of the past few years have amounted to survival parenting on my part–keeping these two rambunctious little people safe from themselves and each other was a full-time job. Now that they are growing up and speaking for themselves more and more, it looks like it's time to figure out where our family stands on the name issue. How does your family handle children addressing adults? How do you introduce yourself to other children?