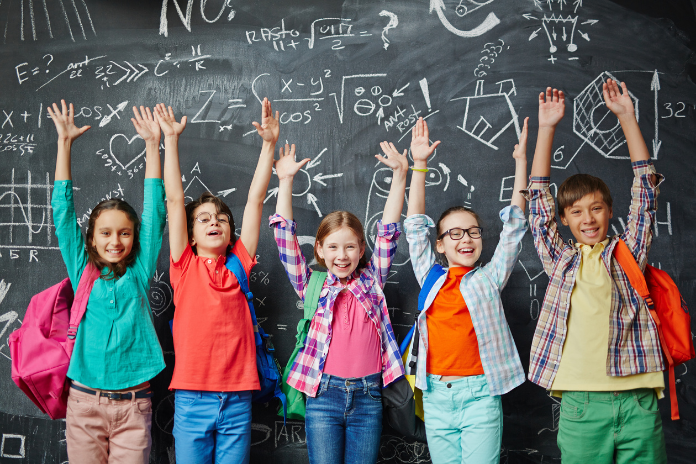 This is the time of year when many of us think about pumpkins and hayrides, turkey and gratitude, holiday trees and family fun. But there is a less joyful thought that fills the heads of so many Northeast Florida moms: "School choice. Where will my child go to school next year?"
Having school choice is a privilege, but the sheer magnitude of this decision can be exhausting. Let's begin with definitions. Understanding these is half the task.
Public schools, also called neighborhood schools, are publicly funded with tax dollars. These are often the closest schools in distance from your home. You register, provide appropriate documentation, and your child is ready to go: Duval County, St. Johns County, Clay County and Nassau County. County school districts offer limited information about other school choices, but it is up to you to do the legwork to determine if one of these public schools is the best fit for your child.
Magnet schools are publicly funded and part of your county school system; however, they require an application. These schools are themed, such as International Baccalaureate (IB) or the arts. There may be additional requirements beyond state standards for participation or graduation. A lottery is conducted to fill the open seats each year. Duval County is known to offer a diverse selection.
Charter schools are publicly funded and privately managed. There can be a misconception that they cost money to attend, but charter schools are tuition-free. Charter schools must meet the same standards and obey the same laws as traditional public schools. Smaller class sizes and newer buildings are common at charter schools because of their business structure. Parents must submit an application directly to the school. Acceptance is guaranteed unless there are more applicants than seats, in which case a lottery is conducted. Discover some top benefits of attending a charter school. Students may cross county lines. For example, parents who live in Clay but work in Duval may find a charter school in Jacksonville to be more convenient than their neighborhood school.
Independent, private schools charge tuition, which is paid directly by families, organizational scholarships (such as a church or school's endowment), or state-designated scholarships (including the well-known McKay Scholarship). Private schools may or may not be religious in nature. They are not required to participate in state testing; however, private schools that accept public funds (such as scholarship money) must meet certain minimum criteria. Families who have a private school in mind should request information from that school's financial aid office and visit the FDOE for K-12 scholarship programs.
Virtual education became immensely popular during the pandemic. Some students experienced such success that they have decided to continue online learning. Virtual education allows young people to learn at their own pace, and they are tied in virtually to state-approved curriculum and Florida-certified teachers. Online schools may be administered by public school systems, as independent charter schools or by private companies. Families must be aware of the type of program they are signing up for and whether it will lead to a Florida-approved graduation pathway and diploma. Online schools that are publicly run or that are charter schools are tuition-free for Florida residents; private schools charge tuition. Florida students received access to a new virtual charter school program, San Jose Cyber Academy in August 2021, which launched as a response to high regional demand but limited seats or enrollment flexibility in county-delivered virtual education.
Home education is a parent-directed alternative. Parents choose a curriculum, and they may teach their children independently or belong to a co-op. Home education is defined by the FDOE as, "sequentially progressive instruction of a student directed by his or her parent in order to satisfy the attendance requirements" of specific state standards. Requirements include submitting a notice of intent, maintaining a grade report, and adhering to annual evaluation checklists. Parents submit an intent to terminate if they choose another schooling option. Visit Florida Parent Educators Association for more resources.
Stay tuned for details to be made public about the School Choice Expo, which will be held virtually on January 8, 2022. Duval County families are invited to participate in this annual event. You may also reach out to individual schools for 2022 open house dates. If you have a school in mind, decide now to follow them on social media. Ponder how this school could benefit your child, but also how you could contribute your time or talents to make it a better place for all.
Parenting can feel difficult and consequential at every turn. I say with confidence, you cannot make a wrong choice.
Let me say that again: You cannot make a wrong choice.
If you find your choice this year was not the best one, be assured that your child is resilient. Be willing to make changes until you discover where she/he thrives. You will know when you find it because your child shows confidence, feels safe, and expresses a love for learning.
About the Author
Karen Stabile is communications director at San Jose Schools, a charter school group in Jacksonville. Before that, she was known as a mom of three children (and many more cats), an educator, a writer, and a business owner. During her children's school years, she may have been identified as a "serial volunteer" in parent-school organizations and events. Her children experienced all of these different types of schooling because of unforeseen life twists and turns. The journey, no matter how it unfolds for you, is worth it.