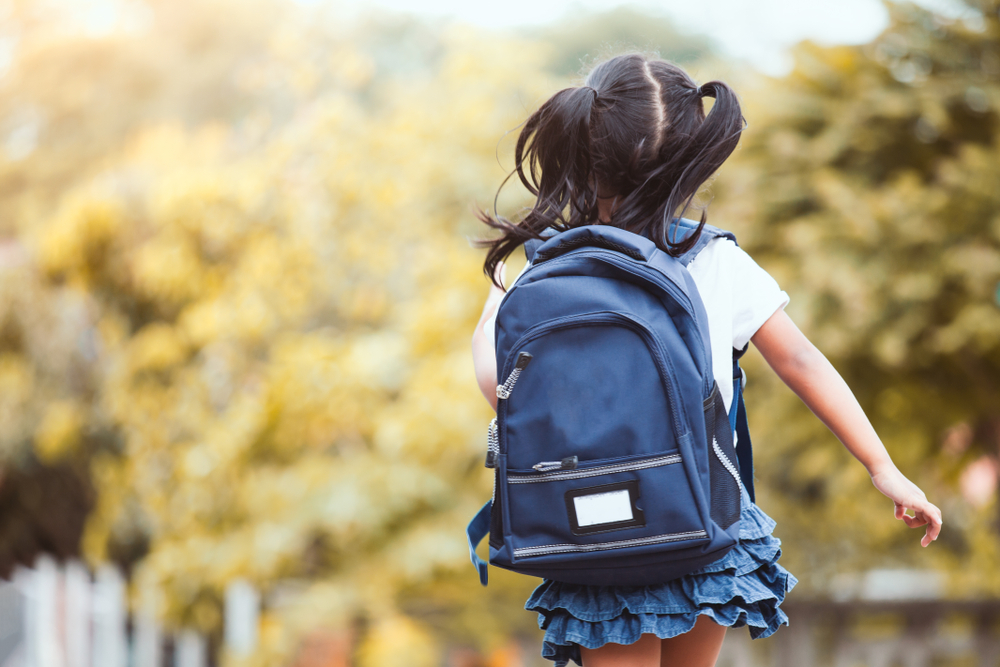 Crazy times we are living in, right? Over the last six months, we have been quarantined, isolated, watched people suffer and lose their lives, endured virtual schooling, have had social issues galore, seen the world literally on fire, some of us have had COVID-19, and now our kids are returning to school — and for obvious reasons, we cannot be in the building.
Don't get me wrong, I am thankful for this precaution. The less people entering the building, the less our kids are exposed to. Coming from being room mom for five years and PTA President for the last two years, I am used to being able to help run our PTA programs and volunteer inside the school building as much as I was needed, and now we can't help in the building at all. It's a big change and challenge, but I guarantee you, your school PTA, PTO, or parent club is up for this challenge because the school and the children still need YOU. There are many ways that you can help without actually being there.
Join the PTA (PTSA, PTO, or Parent Group)
One of the biggest ways you can help right now is to join the PTA (PTO or parent group)! This does NOT sign you up for anything, except maybe a newsletter that will have dates and information you'd want to have anyway. It doesn't require any of your time. You don't have to attend any meetings (unless you want to), and most are being held over Zoom at this time. Many PTAs are struggling right now because we depend greatly on business partner donations, monetary as well as in-kind. Businesses are struggling right now and understandably cannot afford it this year. PTAs depend on that income from business partners to supplement where fundraising can fall short. It's always amazing advertising for the local businesses, as well.
With donations being low, the PTA needs you now more than ever. We still need to be able to help supplement where the school budget cannot! Over the last few years, our PTA has supplied emergency backpacks to every classroom — for the teacher to take with them when an emergency arises or any practice emergency drill occurs. We have also purchased Scholastic Readers for every classroom, purchased all of the awards, bought jackets and clothing for children in need on a case-by-case basis, fulfilled teacher grants, purchased a new water bottle refilling water fountain, and so much more. Please know that your PTA isn't spending your hard-earned money frivolously!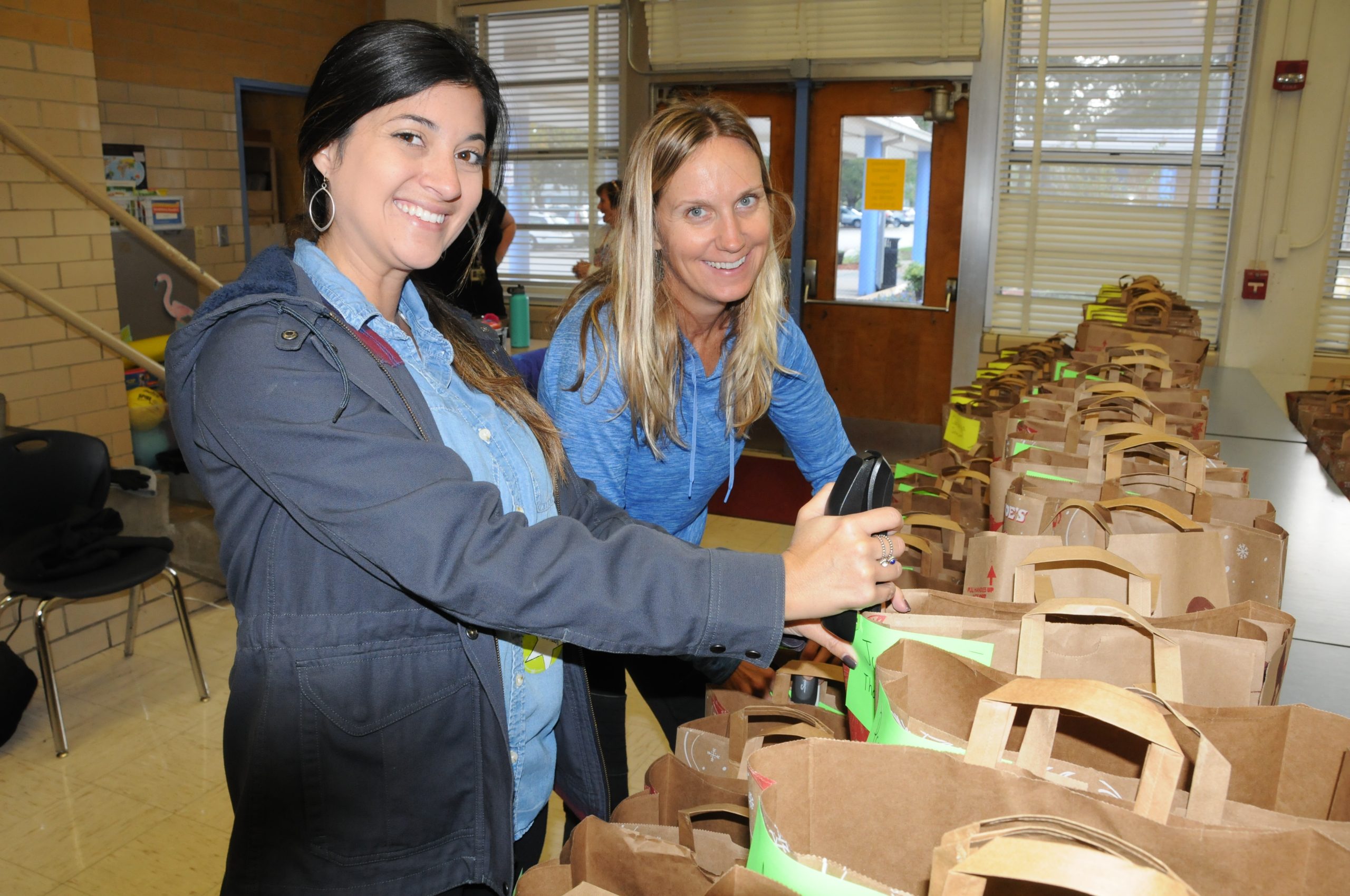 Donate Products
Your PTA most likely hosts "drives." SUPPORT THEM. Especially this year. It's crucial. Our first drive starts in November, the Thanksgiving Food Drive. Guys, this isn't a time to clean out the pantry unless it's a requested item. For the love of everything holy, please check the expiration dates, if you do choose to do this. This food is going to real families, families who are your children's peers. We receive so many expired items and end up throwing away cans from up to five years ago. Buy what is requested. We request items specifically to make a Thanksgiving meal and dessert, those are the items that are needed.
The second "drive" we have is the Holiday Toy Drive. For this drive, we ask for families to be adopted, and the children (who all remain anonymous) fill out request forms. This is often the only gifts they receive for the holiday. We also ask for little stocking stuffers, for those not in the position to adopt a family. Donate what you can! Even if it's a pack of stickers from the Target dollar section. It all adds up, and more importantly, that small donation matters to a child.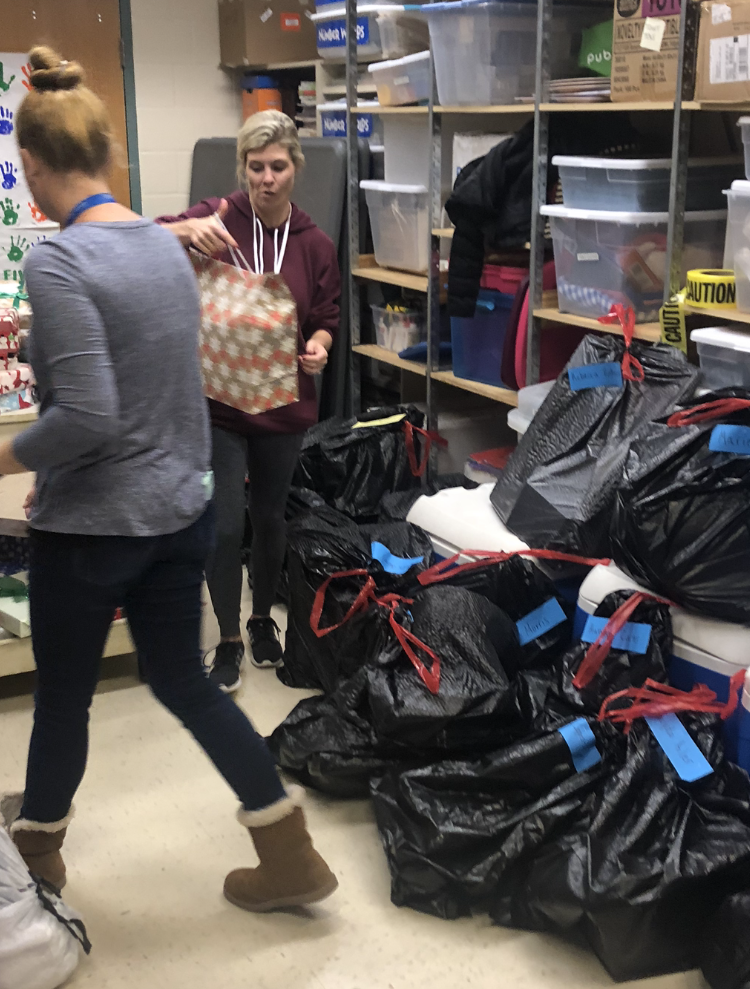 Our last drive of the year is the Winter Clothing Drive. This is the time of year that many children start showing up in clothes not appropriate for the weather. I'm not talking about my son, who thinks pants are a torture chamber for his legs, but the children who truly have a need. We hold a clothing drive in January, requesting new or gently used clothing. Our rule of thumb — if you won't put it on your own child to go somewhere to be presentable, don't donate it. We weed out bags and bags of clothing that are not suitable for children. Nothing stained, nothing holey, and please send them in laundered. We try to provide a jacket, pair of pants, a long-sleeved shirt, socks, and underwear for each child who has a need. Most schools have this need, even if a clothing drive isn't in place. Contact your front office or your school's guidance counselor, as they can point you in the right direction.
Donate to Your Classrooms and the Front Office
It goes without saying right now that cleaning supplies are one of the greatest needs. Send in the disinfectant wipes you find to the school and save the spray cleaner for home. It's much easier for me to whip out the spray and paper towels than it is for the teacher. Send in the hand soap and the sanitizer. Send in a box of disposable masks. Send an email and ask the teacher if they have a specific need right now. The front office also needs these supplies! They have kids coming in and out, too, and need to clean high-touched surfaces.
Be Understanding and Open-Minded
Like I said, we are living in some crazy times. Am I thrilled about the masks? No. Am I thrilled that if one of my kids gets sick at school, that the other one has to go home, too? No. Do I hate that if one of them has one single COVID-19 symptom that they have to be tested? Yes. Nothing about this is normal. This is our reality, and we can be a part of the problem or we can be supportive of our schools. No one knows what is the right thing right now.
We don't know what our drives will look like this year — it could be run out of one of our garages, and that's okay! Needs are going to be far greater this time around. People are sick, many people are out of jobs, and finances are tight. What we can do is rally together and support each other by supporting our schools and the organizations that enrich them. Please do what you can and if you can't, we've got you, we love you, and we will do whatever we can to support you through this!