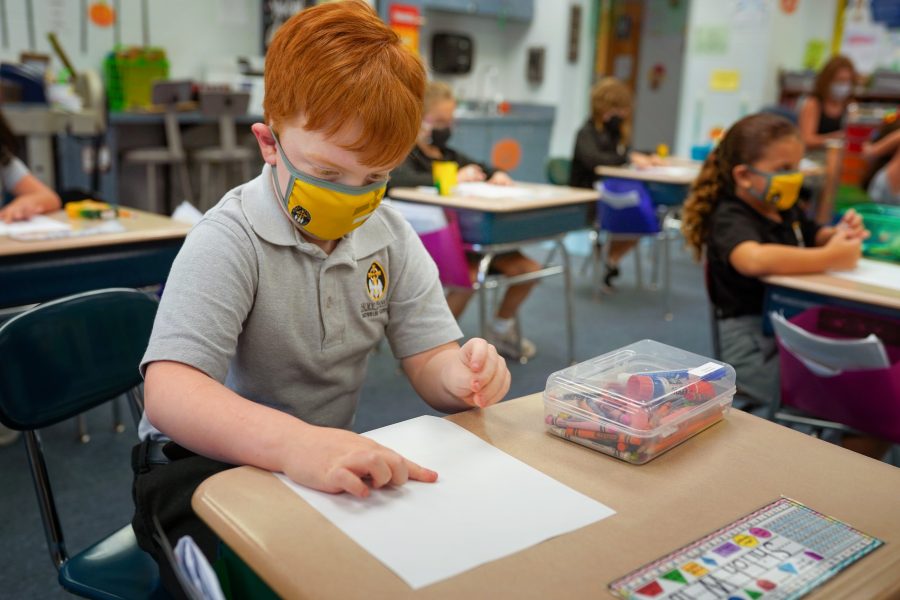 This year is hard. It's strange, different, and goes against everything we've ever imagined for our children's education. Yet here we are, making the best of what we can and returning to the "new normal" for our kids. Throughout the entire process, we have been so thankful for our school family at Holy Family Catholic School.
Our oldest daughter has been at Holy Family for seven years now and our youngest for two. Without a doubt, it has been the best decision for our children. With faculty that has been teaching the same grade for multiple years, our children have been able to have some of the same teachers. It's so nice to have each child participate in the Pre-K Macy's Thanksgiving Day Parade or "Happy Birthday Jesus" play. Not only that, but our relationships have strengthened with each year, in fact, many of the teachers remember me being pregnant with our son! They will remark about how quickly he has grown and can't believe he will be in their classrooms so soon.
So, what else makes Holy Family so special to us? Well for starters, we are a family, literally and figuratively! Our children are so fortunate that their cousins attend the school. But it's not just blood relationships that make us family, ask any parent who has been at Holy Family for a few years and you will hear the same thing — their children have made lifelong friends, it's like a second family, everyone knows everyone, and so much more. It's not unusual to see our entire administrative staff, Mr. Moloney, our school principal, Mrs. Majewski, Allyson and Shadia, outside in the mornings welcoming everyone into the building. At the end of the day, while parents are waiting in the carline, you can usually catch Mr. Moloney chatting with parents and catching up on their lives. It's the caring personalities that make all the difference.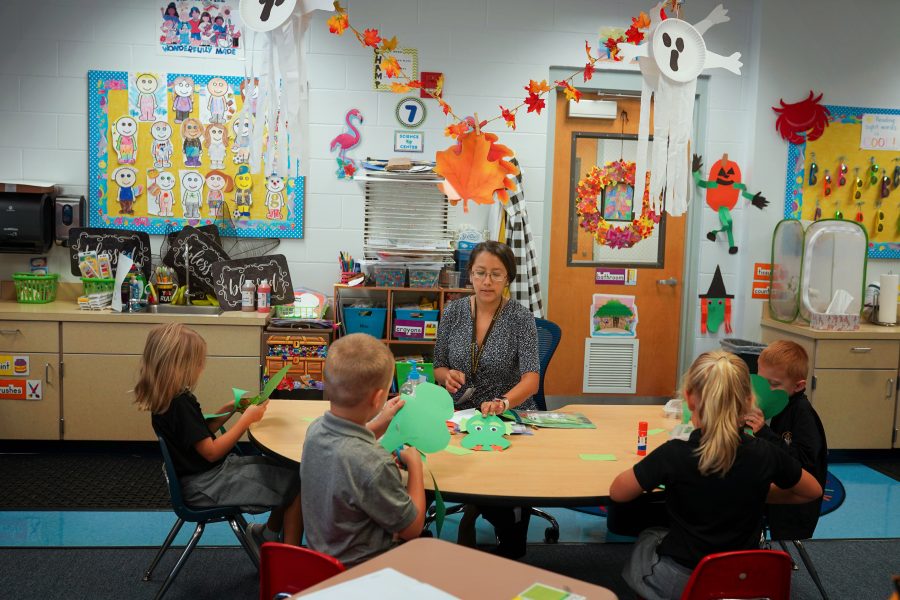 Faculty and staff put their words into action when it comes to expecting the best from our kids. As a parent and employee, it's so nice to walk down the hall and run into our kids' teachers and hear, "Hey, he did great today, he's already reading short books, I'm so proud of him," or, "She did so well on her science test, really proud of her for that, but ask her to study her English a little more." That kind of personal touch each teacher gives to students is a huge reason why we were recently awarded the Bold City Best – Best Private School award.
Another huge perk to our students is the implementation of a STEM program from Pre-K through 8th grade. Several of our teachers have traveled to Notre Dame to study their program which allows Holy Family to be Notre Dame STEM Fellows. It's always fun to walk into different classrooms and see the work they are doing to build towers out of pumpkins, bridges out of popsicle sticks, and models of the respiratory system.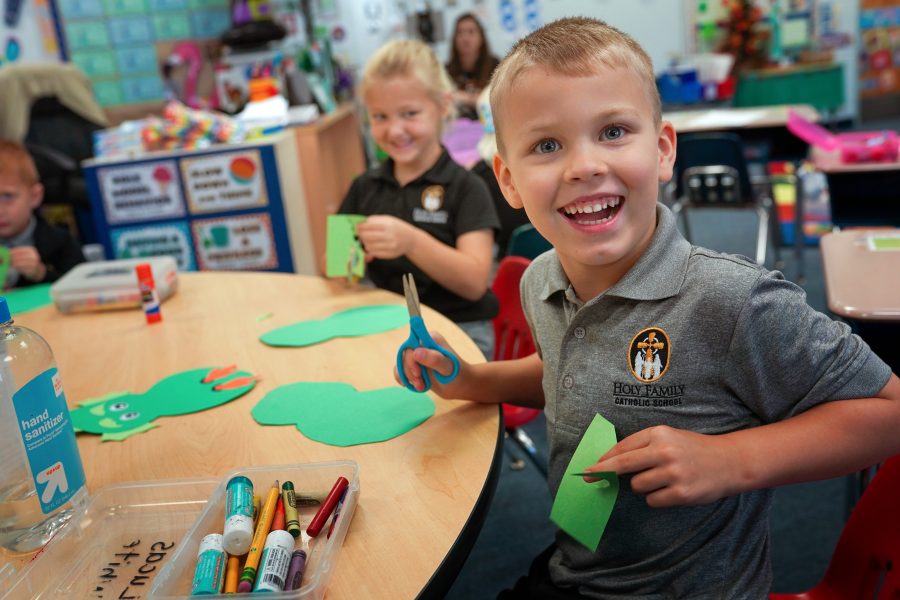 If you follow us on Facebook, every Friday we've been spotlighting different families throughout our school, some brand new and some veterans. One of the questions we ask is, "What advice you would give to a new family?" One answer has been given every time, is to get involved! That is literally the best answer I could give. As a parent, I became highly involved as a homeroom parent during our daughter's first year. That evolved into chairing multiple other events and finally co-chairing our school's biggest fundraising event with another mom, who's now turned into a very dear friend. Along the way, I've gotten to know so many of our school families, families that I know will be in our lives for a very long time. Eventually all my volunteering turned into a position within the school, and I could not be more fortunate to have a principal who understands what it's like to be a parent raising little people. As a dad to now three wonderful children, Mr. Moloney is the ideal principal. He understands that families are all different, but that as a school our goal is to give you the best possible education, no matter the cost. We are fortunate to offer school scholarships, as well as accept Step Up for Students.
I could go on and on about how much we love our school family, but why don't you let us show you? Schedule an in-person or virtual tour today. Let us show you the Holy Family difference, because we can't wait to make your family a part of our family.
About the Author
Originally born in Georgia, but calling Florida home, Sandy Salem has lived in Jacksonville for 16 years, graduating from UNF and Florida Coastal School of Law. She has been married to her wonderful husband Jeremy for 12 years and together they have two beautiful children, Ava and Eli. Sandy has been the Director of Marketing and Advancement for Holy Family for 2 years and a parent at the school for 7.