ShopJax
A LOCAL

GIFT GUIDE
Calling all busy moms and families! Ready or not the holidays are here and the Jacksonville Mom elves are ready to help. Let the stress go, gift-giving should be fun, and we're making it easy for you with ideas for everyone on your list! We love shopping local and supporting the incredible small businesses and families in our community, we are inspired by this list of local businesses who are spreading the holiday spirit in their shops and virtually online throughout the season. Check out all of the local Jacksonville businesses participating and make sure you peep their special offers and giveaways.
Explore our participating retailers
An Unlikely Pear
An Unlikely Pear was founded in 2016 from a lifelong dream of owning a shoe store. Instead of starting with the traditional brick and mortar, An Unlikely Pair is exclusively online. They are a business devoted to bringing fashion-forward customers the most coveted styles of the season. They aim to provide exceptional customer service, with all the personal touches of a local shop, all while giving women a fabulous way to express their "soles" with their shoes! An Unlikely Pear is dedicated to getting you the freshest footwear they can get their hands on. An Unlikely Pear... bringing women across the First Coast, all the way to the West Coast, the freshest styles, and trends in shoes we love!
Anney Life Designs
Founder & Designer, Annsley Edwards, is a Jacksonville native who began doing leatherwork after spending multiple summers working as a Pianist for an Opera Program in Urbania, Italy. After purchasing her first Italian leather bag, she became inspired by the craftsmanship and decided to give leatherwork a try. In the summer of 2015, Anney Life Designs was born, and now four years later, Annsley is a weekly vendor at Riverside Arts Market, hosts workshops throughout Jacksonville, and loves participating in seasonal markets throughout North Florida and South Georgia. Anney Life Designs creates handcrafted leather goods with a focus on promoting a simple, beautiful life. Using full-grain leather, each item is meticulously crafted without machinery, providing a classic look for any life, your life. Live the life you dream; love the life you live.


Aqua East Surf Shop
Aqua East Surf Shop is your one-stop shop for the beach life. We've got you covered from groms to moms and teachers too!

696 Atlantic Blvd. Jacksonville Beach, FL 32266 (904) 246-2550
Babe Gamewear
Owned by two local boss babes who wanted to create apparel for women who love to cheer on their favorite teams. Babe Gamewear offers stylish sports clothes with women in mind. Gamewear designed for babes, by babes!
Boozie & Co.
Boozie & Co. was born in Mexico, Oaxaca after the founder visited a small leather craft shop in Leon and was amazed by the quality of their work. His inspiration was to create a travel and an everyday bag and accessories line that looks cool, functional and easy to use while being affordable. Boozie & Co. spends a lot of time with local farmers looking for the best leather. Every skin is recycled and unique, with its own pattern and color, assembled and stitched with love.
Couture Jems
Unique, handmade, and customizable jewelry designed and created by one designer, Julianne Elise Marie (JEM). Couture Jems has been trending since 2010 and Jacksonville Moms and locals love her gorgeous jewelry, awesome prices, and arm stacks! Want to host a party? Couture Jems comes to you! Earn free jewelry when you host a party!

You can find Couture Jems at all of the best shopping pop-up events, art walks, and markets in Jacksonville.
Diamonds Direct
Diamonds Direct Jacksonville offers an unmatched selection of engagement rings, loose diamonds, wedding bands, gemstone jewelry, fine jewelry, and more. They are a true direct diamond importer, cutting out all the middle man markups. The selection, education, warranties, and guarantees create a no-risk shopping environment that is customer-focused and flexible to ensure we maximize the customer's budget and exceed their expectations.

4840 Town Center Parkway Jacksonville, Florida
Elizabeth Sarah Collections
Every piece of jewelry at Elizabeth Sarah Collections is one of a kind or done in extremely small batches, which makes us proud when our necklaces find their "forever" home. Founded in 2006, Elizabeth makes jewelry for dynamic, boldly creative women. Defined by Elizabeth's playful take on modern accessories, her collection is rooted in the ease of casual sophistication, with a focus on quality, craftsmanship, and unique designs.

Jacksonville Mom Reader Discount: 10% off purchase of $150 or more. Code: Jaxmoms
emly benham
Opened in 2001, emly benham is a boutique by the beach that is anything but ordinary. An all-inclusive destination for high-end shopping, we provide head-to-toe styling with clothes, shoes and dreamy accessories. here, it's not unusual to find a $50 tee next to a couture pair of Jimmy Choo shoes.

2400 3rd St. S. | Jacksonville Beach, FL 32250
Jaffi's
Always have a hard time finding the perfect present for the girls on your list? Don't worry– the elves at Jaffi's will help you kiss blah gifts goodbye! From luxe pieces like cozy cashmere and designer accessories, to trinkets that impress without breaking the bank, there's something to be found for everyone. And with a huge selection of the season's hottest styles to choose from, the options are endless.

200 1st St, Neptune Beach, Florida 32266
Katherine Way Beach Boutique
Headquartered in Jacksonville, Florida, Katherine Way clothing is 100% sourced, produced, and manufactured in the USA. Katherine's bold patterns and quintessential vibrant colorways are exclusive to her brand and are produced in limited quantities to ensure every piece is as unique as the customer who wears them. The magic behind the fit and flatter styles comes from the unique fabric. All items are made from a special nylon-spandex blend fabric that is moisture-wicking, machine washable, static-free, and wrinkle resistant. The technologically advanced fabric has UPF 50+ built-in for every day sun protection, is easy to care, easy to wear and ideal for women on the go..

426 3rd St N Jacksonville Beach, Florida
Only in Duval
One of the best Instagram accounts in Jacksonville now has a shop! Find the best Jacksonville and Duuuuval gear in town! Products include graphic tees for women, men, and kids and babies, bags, clear stadium bags for the Jags game, and stickers and other accessories. #onlyinduval!
T-Dub's Mercantile
The newest local shop for men in town! T-Dub's Mercantile celebrates everything that is great about our coastal community. Casual menswear, accessories, skincare, fine art by local artists, surfboards and gifts for the men in your life who 'have everything'. But wait there's more... Shuffleboard, board games and a bar in the back with beer, wine, and bubbles. T-Dub's Mercantile is a great place to chill and hang with your friends or to stop in for a cold beverage before or after your dinner at one of the fine restaurants at the Beaches Town Center.

299 Atlantic Blvd Suite 1 Atlantic Beach, Florida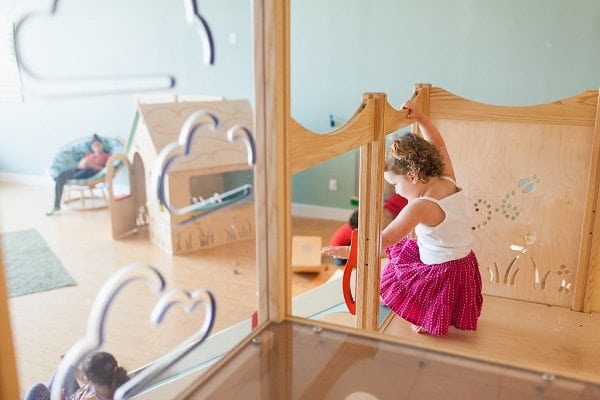 Bay and Bee
A locally owned eco-friendly indoor playspace and shop. Inspired by Montessori and Waldorf educational principles to create a wonderful play environment. The shop includes eco-Friendly, Montessori and Waldorf toys to inspire the imagination and encourage learning, along with teething products, eating and drinking, health and wellness, and more!

3995 Hunt Club Rd, Jacksonville FL 32225
Happy Bug Boutique
Happy Bug Boutique offers the cutest boutique clothing for girls at affordable pricing. All items are in stock and ready to ship. Girls fashion at affordable prices. Happy Bug Boutique is owned by a local preschool teacher and mom of three. If you have a girly girl this is the place for you! All items are in stock and ready to ship.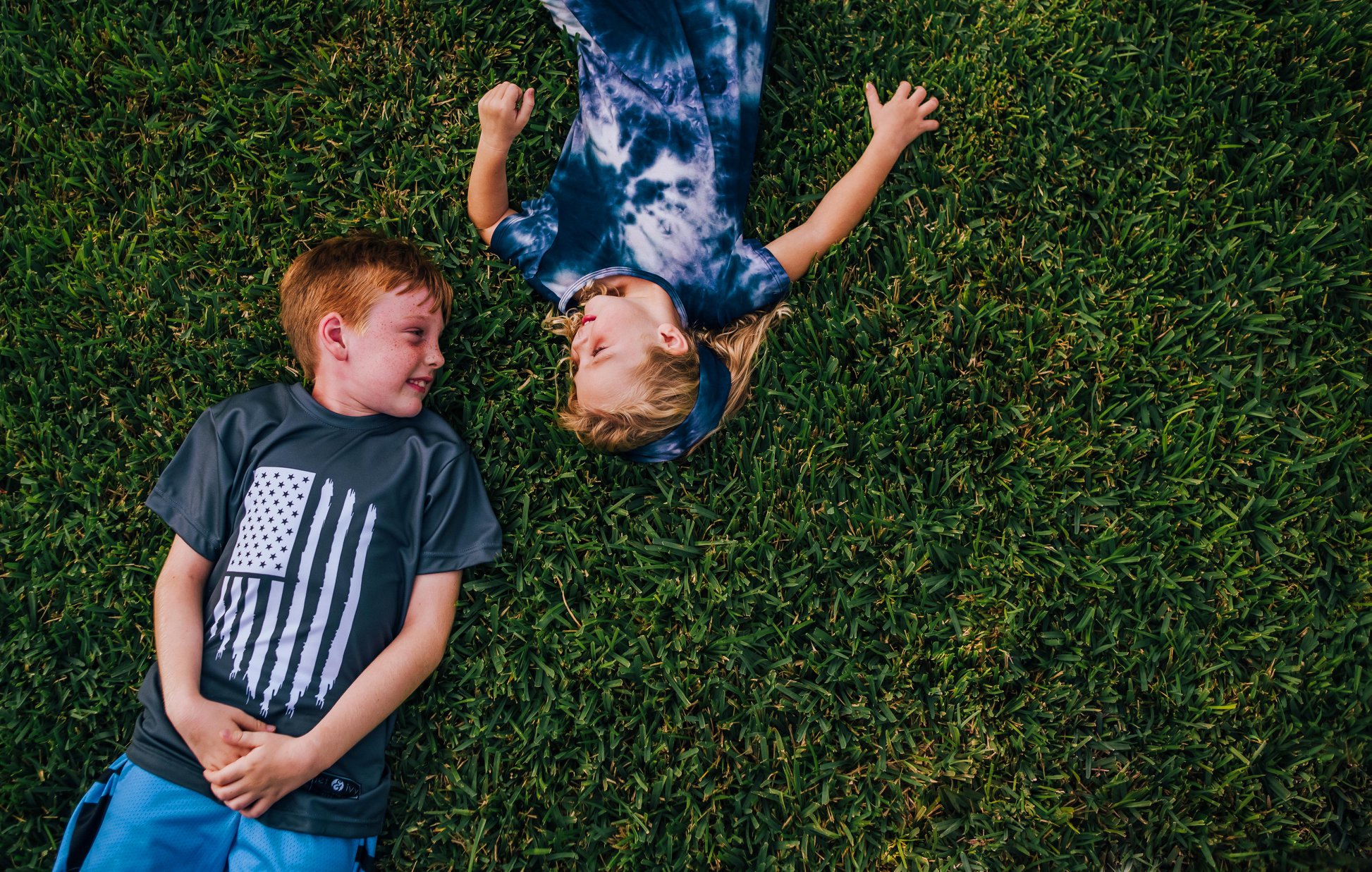 Jet & Ivy
Meet Jet & Ivy! As the newest fashion destination for stylish toddlers to tweens, they are proud to launch their signature Jet & Ivy line along with your favorite upscale brands like Tractr Jeans, Bella Dahl, Johnnie-O, Nectar Bath Treats, and more.

It's Fashion at the Speed of Childhood. Located at The Forum at Greenbriar at 206 Ashourian Avenue, Ste. 110 (near the corner of St. Johns Parkway and CR 210 W and central to Ponte Vedra Beach, St. Augustine, Nocatee, and Jacksonville). $1 from every item sold is donated to St. Johns CARES. St. Johns CARES, Inc. (formerly JCP CARES) is a nonprofit organization committed to helping local charities in St. Johns County. Learn more at jetandivy.com.
Kyds Children's Boutique
Kyds is an innovative boutique offering fresh, trend-infused casual sportswear, shoes and accessories for children. Kyds opened its doors in 2001 and has been voted Jacksonville's BEST Children's Clothing Store" since 2002! With a wide selection of non-traditional fare for boys and girls, infants to sizes up to 16, parent and child are encouraged to embrace individuality and style without sacrificing quality and comfort. Located in Neptune Beach, Florida the Kyds store is a bright and modern playground that melds fun and function with fashion. An open invitation is extended to all ages to discover the vibrant colors and textures that make up the world as seen through the eyes of a Kyd.

216B First Street Neptune Beach, Florida
PopGirl Box
PopGirl Box is a fun and trendy monthly subscription box for girls ages 8-12!  PopGirl Box was founded by mother-daughter duo, Pam and Annabel. Pam is a mom of two who loves her family, traveling, and everything music and entertainment. She founded her blog PopMommy.com in 2008 so she could document her life as a Mom and her love of pop culture. PopGirl Annabel is a happy fifth-grader who loves Disney Channel, sushi, volleyball, singing in the choir, and Girl Scouts. Together, Pam and Annabel founded PopGirl Box in 2017. They wanted to create a product that would be fun and inspiring for tween girls like Annabel. They work hard to fill each monthly box with the latest in girl trends including jewelry, hair accessories, beauty products, school supplies, sweet treats, and other surprises.
Villa Villekulla Toy Store
Located in the heart of Amelia Island, Villa Villekulla Toys is a family-owned, neighborhood toy store with a carefully curated selection of high-quality fun and educational toys for children of all ages and the young at heart. Villa Villekulla Toys is an independent toy store proud to carry SMART TOYS at SMART PRICES. Come play with all the carefully curated selection of the best toys available!.

10281 Midtown Parkway #121 next to Kilwins in St John's Town Center
Bold Bean Coffee Roasters
Bold Bean Coffee Roasters started over 10 years ago just as a hobby in a garage. Bold Bean sources, roasts, brews and serves their own beans to the Jacksonville community and beyond. (Zack literally travels and visits every single farm and meets the producers of all of our coffees, he cups every one and chooses the best to bring back to roast & serve to our friends here in Jacksonville.) Bold Bean's in-house bakery produces all of the sweet and savory baked goods fresh every day for all of their shops. Three locations here in Jacksonville: Jax Beach, Riverside, and San Marco, you can also shop online and have Bold Bean coffee delivered directly to your door!

Rivrside - 869 Stockton Street, Jacksonville FL, 32204

Beaches - 2400 3rd Street S, Unit 200, Jacksonville Beach, FL 32250

San Marco- 1905 Hendricks Ave, Jacksonville, FL 32207


Manifest Distilling
Manifest Distillery is Downtown Jacksonville's only full-scale organic distillery, located in the heart of the Sports District. Manifest is a craft distillery with a focus on American Craftsmanship. Manifest believes that the sum is greater than the parts. Their distillery was founded when a group of ideas came together to make something simple, classic and beautiful. Manifest Distillery has a unique product offering. The core product line up consists of non-GMO Potato Vodka and Florida Citrus Vodka, organic Gin, organic barreled Gin, and organic Rye Whiskey. All of our distillation equipment is American-made and the grains that go into each of our spirits are sourced from a co-op of North American farms.!

960 East Forsyth Street Jacksonville, Florida
Stubbees
A locally owned honey and apothecary company that all started with a boy and two hives. Stubbee's offers a variety of specialty and raw local honey for allergies not to mention gifting options as well. Along with proudly supporting green initiatives by offering packaging-free alternative skin care with our soap bar, 100% solar run retail concepts, investments in honeybee conservation research and products that have clean ingredients. Stubbee's apothecary includes freshly made vegan and hive-derived skin care products along with CBD therapeutics all right here in Jax with their on-board medical herbalist. Stubbee's concept expands to locally blended medical teas and soy-beeswax blend candles as well!

FIND A HIVE:

1960 San Marco Blvd Jax, FL 32207 (next to Fugi Sushi)

363 Atlantic Blvd. Ste 8, Atlantic Beach, FL 32233 (behind Poe's Tavern)
Wicked Barley Brewing Company
Wicked Barley is located in Jacksonville, Florida. Nestled on the banks of Goodby's Creek, Wicked Barley aims to provide its guests with a "Wicked" experience. This is a perfect spot to take the entire family, with plenty of outdoor space with yard games to entertain the little ones. They offer 18+ house-brewed beers, ciders, and meads on tap as well as an expansive, gastropub-style food menu including burgers, salads, sandwiches and more! Whether you are a newcomer or a craft beer connoisseur- there is a little something for everyone at Wicked Barley.

4100 Baymeadows Rd Jacksonville, Florida
Carrie Wilson Makeup
Carrie Wilson is a local makeup artist with over 23 years, focusing on the every day, empowered woman. The Carrie Wilson Makeup Collection provides easy-to-wear, easy-to-use products to add to your makeup arsenal. The shades and products can be easily paired with one another. Her recent "I AM" campaign focuses on the use of empowering terms focusing on the strengths that all women posses.

1662 Stockton St, Jacksonville, Florida 32204 or Shop Online!
Degree Wellness
Degree Wellness Center is a totally new wellness Concept focused on cutting edge services that produce real results and make people feel better every time they visit. Degree Wellness offers whole body cryotherapy, cryotherapy facials, localized cryotherapy, infrared sauna, dry float therapy, celluma elite light therapy, joovv red Light therapy, and normaTec compression therapy.

2409 3rd St S Jacksonville Beach, FL 32250

4663 River City Dr Jacksonville, FL 32246
Drybar
No Cuts. No Color. Just Blowouts. Plus, an entire product line created for the perfect blowout!

90 Riverside Dr. Suite 604, Jacksonville, Florida 32202
Sole' Spa Wellness Center
Solé Spa was founded in 2007 by Giovanni and Diana Manzano to provide rejuvenating services that improve their client's quality of life, both physically and emotionally. Giovanni and Diana chose the Wellness Center name, Solé Spa in honor of Giovanni's mother Solé Manzano, who was a victim of breast cancer. Their vision was to create a warm, tranquil, and zen-like setting for their clients to enjoy. Solé Spa's philosophy is simple, hire exceptional providers to perform the best services in a clean and relaxing atmosphere. Sole' Spa was voted best of Jacksonville by Jacksonville Magazine & Void magazine 2010, 2011, and 2013. Offering exceptional Massage, Facial, Body Waxing & Airbrush Tanning.

402 4th St N Jacksonville Beach, Florida
Declaration & Co.
Declaration & Co. has set out to create the best shopping experience in the world. Where you can find just the right amount of everything you need. Declaration & Co is the newest boutique in historic Avondale. Items include journals, stationery, totes, home goods, accessories, drinkware, clothing, candy, dresses, books, jewelry, necklaces, bracelets, and earrings!

3635 St. Johns Avenue- Avondale Location (904) 295-2475
The Gilded Shell
The Gilded Shell is a local to Jacksonville Beach and Virginia Beach, home decor line that creates coastal hospitality beads and accessories with a gilded oyster shell. A nod to southern hospitality, the pieces make the perfect thank you/hostess gift or the perfect coffee table beads on display in your home. Our various color combinations and styles can be found on display in all styles of homes

WHY OYSTERS? Our hospitality beads and the decision to place an oyster at the end of each one is more than a reflection of our beachy style. We specifically chose oysters because they can represent so many positive things depending on the person and what they want to see. They are a reminder that beauty can come from the unexpected. No matter which meaning they carry for you, we wish you happiness, love, and well wishes in life. #TheWorldisHerOyster

You can find The Gilded Shell at all of the best shopping pop-up events, art walks, and markets in Jacksonville.
JaxCo Furniture
JaxCo provides high-quality furniture and mattresses at affordable prices in the freshest styles. Our selection includes living, dining, and bedroom furniture as well as mattresses, home accents, and kids furniture. Our prices are less than what you'd expect and our service is more than what you'd imagine. We carry the name brands you trust plus we're locally owned and operated. A portion of JaxCo's profits rolls directly back into the community each month by donating mattresses and home furnishings to families in need.

9978 Atlantic Boulevard (6.94 mi) Jacksonville, Florida 32225
Lumi Bean Soy Candles
Hand-poured scented soy candles made in small batches out of Jacksonville Beach, FL! Michelle, the owner of Lumi Bean Candles wicks and pours every single candle out of her apartment kitchen in Jacksonville, FL! She strives to make eco-friendly and room-filling candles! Michelle's candles are made with 100% soybean wax and high-quality fragrance oils and essential oils! Lead-free wicks triple-braided and dipped in soy wax! Lumi Bean candles are triple scented, room-filling and better for you as you're not breathing in any chemicals/toxins.
Red Daisy
Located in the heart of the Beaches Town Center in Neptune Beach, the Red Daisy is a unique boutique combining vintage & new items with a little bit of fun thrown in the mix. From coastal themed gifts and hilarious bar napkins to jewelry and outdoor decor, the Red Daisy is a great spot for that one of kind gift! Gift wrapping & shipping available.

201 Lemon Street, Suite 304 Neptune Beach, Florida
Saint Florals
Saint Florals serves North Florida and arranges for weddings, baby showers, professional gatherings, and many other events. They also offer single, custom-made bouquets and delivery. Need a thoughtful gift or want to treat yourself? Subscribe to happiness, fresh and unique floral arrangements, that agree with your wallet! Saint Florals offers delivery on the first weekend of every month, all you need to do is choose which subscription plan fits you and enjoy!.
SIC Cups
The SIC drinkware line was started here in Jacksonville and was specifically built for the hectic lifestyle of a Florida mom. Living in the sunshine state gives us the unique ability to be outside year-round. Whether exercising or playing with the kids, staying hydrated is vitally important. The SIC drinkware line was designed to keep your drinks ice cold for hours with fun & durable colors and are backed with our lifetime guarantee. Join us in the mission to keep the Florida waterways beautiful by eliminating the 1 million plastic bottles that are used each minute (91% not recycled) by choosing our reusable bottles & tumblers.

Jacksonville Mom Reader Discount: Use the code JAXMOMS for 20% off
Sun & Song
Sun & Song was founded by a local mom of four. Her handmade soft goods are meant to make your busy day a little brighter. Sun & Song creates a variety of bags, baby items, and home goods - working in small batches to ensure love and attention is put into each one. The zipper pouches are a favorite of Jacksonville Moms and will help you stay organized and the waterproof bags will keep your things dry. Check out the organic cotton swaddles for baby, too! Every time you purchase from Sun & Song you can expect 4 things exclusive artwork, functionality, impeccable quality, and environmentally friendly materials!

Shop Online!
Creative Grain Studio
Creative Grain Studio was created to provide Jacksonville with a comfortable, creative space away from home to get crafty with their favorite people. In the Studio, you don't have to worry about set-up, spills, distractions, or cleanup! Bring your friends, family, your favorite beverage, and get crafty with us. We will take care of it all!!

1814 Hendricks Ave Jacksonville, FL 32207
Pineapple Creative Boutique
Pineapple Creative Boutique is a gift gallery and creative studio. They specialize in custom creations for giving and living! They offer both DIY - Decor it Yourself workshops and ready-made gift and decor items both handmade and mainstream retail. Don't want to make it yourself or don't see what you're looking for? Contact Pineapple Creative and they will bring your vision to life!

12525 Philips Highway #104 Jacksonville, Florida
Photography & Visual Arts
Jennifer Lail Fine Art
Jennifer Lail is a painter based in Jacksonville Beach, Florida. She moved to Jacksonville to attend the University of North Florida in 2005. In 2009, she completed an independent study with Paul Ladnier with a focus on abstract painting. Lail later graduated in 2010 with a Bachelor of Fine Arts, focused on Painting and Drawing from the University of North Florida. She enjoys creating abstract art as a way of communicating the world within and around.
Experiences & Entertainment
Jax Surf and Paddle
Jax Surf & Paddle is Jacksonville's premier Surf and Stand Up Paddleboard School featuring private lessons available daily year-round and weekly group classes on the weekends. Register for Spring and Summer Surf Camps for kids, Adventure Travel Vacations, or one of the weekly SUP Yoga classes. Also, shop bathing suits and clothes, accessories, and all your beach needs!

241 Atlantic Blvd. #102 Neptune Beach, Florida
SoundBath Jax
Enjoy a meditative sound journey facilitated by Diana of Soundbath Jax. Sound Therapy is effective because it influences our emotional bodies as well as our physical bodies. Let the vibrations wash away stress and all that no longer serves you. Diana will use a wide variety of ancient sound healing instruments, including a wind gong, crystal quartz singing bowls, Tibetan bowls, and chimes to create a unique sound healing experience that will vibrate and activate every cell in your body, leaving you feeling refreshed and rejuvenated.

241 Atlantic Blvd. #102 Neptune Beach, Florida
Do You Want Your Business Featured on Jacksonville Mom?
Partnering with us allows your business greater visibility with a large targeted market of local families. Join us and help enrich the lives of Jacksonville Moms!
Add Your Holiday Event to Our Calendar
Are you a local business in the Jacksonville area? Do you have a holiday event you want to add to our calendar? Follow the link to submit your event.
Jacksonville Mom Holiday-Inspired Blog Posts