No, really. It's hot. And these affordable trends will help you stay cool and look cute while doing it. Whether you're out running errands, swinging by the beach, or trying to beat the heat by staying home, we've rounded up a few dresses that will show up on your doorstep before you can say, "Ice cream!" Here are 10 of the best Amazon dresses that will take you right through until the next solstice.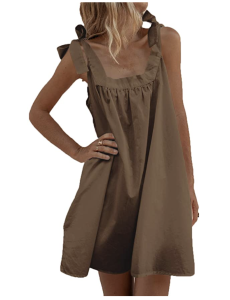 Tie-Shoulder Tank Dress
Looks expensive, totally isn't. Plus? Pockets. I own this one and absolutely adore it. It's a little baggy, so you'll want to size down. 👉 Shop it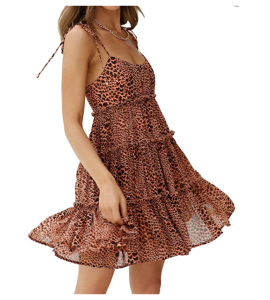 Print Smocked Dress
Anyone else ready for football season? This dress will take you from breezy beach days right into #DTWD tailgates. 👉 Shop it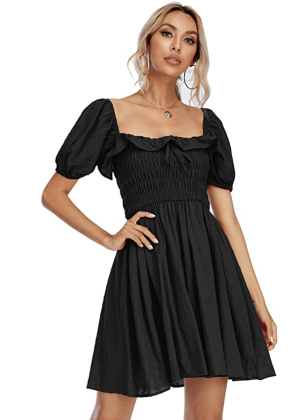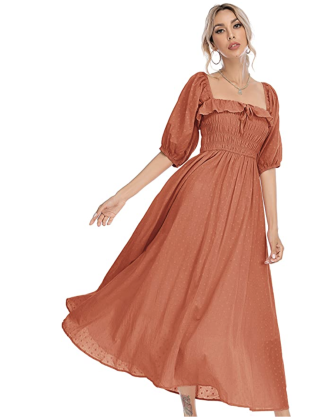 Linen Ruffled Dress
Yes, I bought both the long and short versions of this dress. No, I do not regret it. I get showered in compliments when I wear them, and they couldn't be more comfortable and flattering. It's a win-win! 👉 Shop mini dress | 👉 Shop midi dress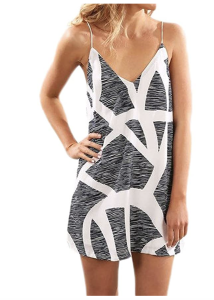 Cute Cover-Up Dress
This doesn't look like much in the photo, but it fits an oddly Sisterhood of the Traveling… looks-good-on-every-body way. I love forgiving cuts like this that you can throw on when you want to look cute without worrying about weird lines or "soft spots." 👉 Shop it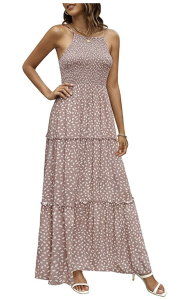 Tiered Print Maxi Dress
Now that real-life events are really upon us, I suppose that means we need a couple of options to take us from day to night. I love this with a pair of heeled summer sandals, all the bangles, and loose, beachy waves. It comes in 10 different color patterns, too! 👉 Shop it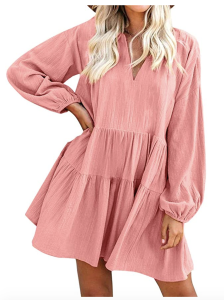 Breezy Linen Dress
I'm envisioning this to throw on at the beach or pool to help keep my skin out of the sun or to shimmy out of my suit if I've had enough. There are short-sleeve versions and tons of colors and patterns (love inexpensive pieces to add pops of color to my generally neutral wardrobe!) perfect for everything from a long weekend away to a Target run. 👉 Shop it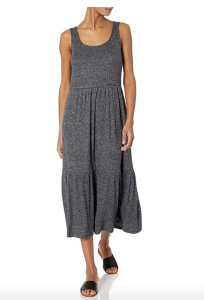 Cotton Tank Dress
Amazon's Daily Ritual brand is a super cost-effective way to look like you're wearing Madewell without the spend. I'd even wear this as a nightgown on a hot evening or toss it on to head out for bagels in the morning. Mmmm… bagels. 👉 Shop it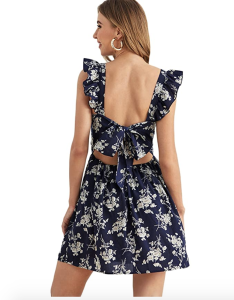 Open-ish Back, Ruffle Shoulder Dress
Okay, I admit, this one may be best suited for those with small chests. But very little in life is suited for women with small chests, so let us have this one. I love the print and would feel comfortable going bra-less (the breeze!) or use a thin bandeau to throw this little number on and head to an outdoor BBQ or brewery patio. 👉 Shop it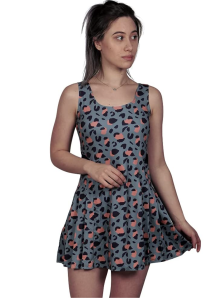 Athleisure, But Make It a Dress
Whether you want to be sporty or just look like it, I'm a sucker for a dress with shorts. Dresses are always my go-to, but they can make me feel a little exposed if I really get in on the little kid action. I'm also hoping this encourages me to get out on the courts. 👉 Shop it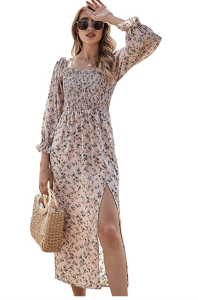 One More Gorgeous Boho Dress
Listen, if we're doing this Little House on the Prairie vibe this summer, let's just lean into it. At least it's comfy, right? The sweet floral print and delicate nips and tucks of this dress make it perfect for a summer date night. Sancerre al fresco + some big-time sunnies, and you can pretend you're anywhere else but within arm's reach of someone screaming, "Moooooommmm!" 👉 Shop it
What Amazon dresses or other styles are you obsessed with right now? Comment!