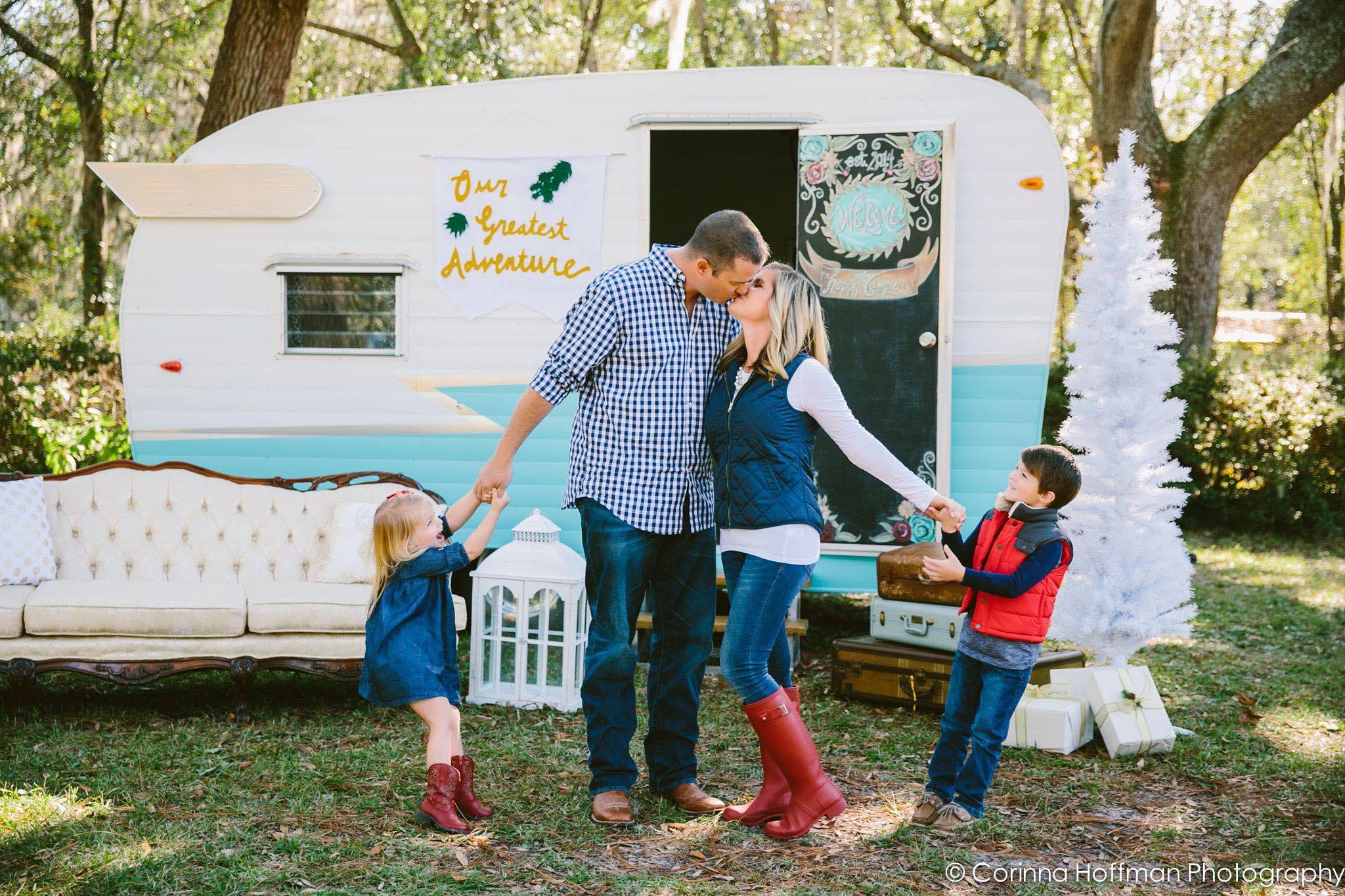 It's October, and even though it doesn't feel like a proper fall here in Jacksonville (cue the sweating and mosquitoes), now is the time to start thinking about what to wear for your annual holiday photos!
As a professional photographer, my clients often ask me once they book their photoshoot, "What can we wear?" Below are 10 tips I've gathered from my past experiences photographing families.
1. Mom is the boss. Most likely, Mom was the one who suggested family photos for holiday cards, so let her pick out her outfit first. Then everyone else can coordinate colors and tailor their style around the outfit that makes Mom feel comfortable and glorious.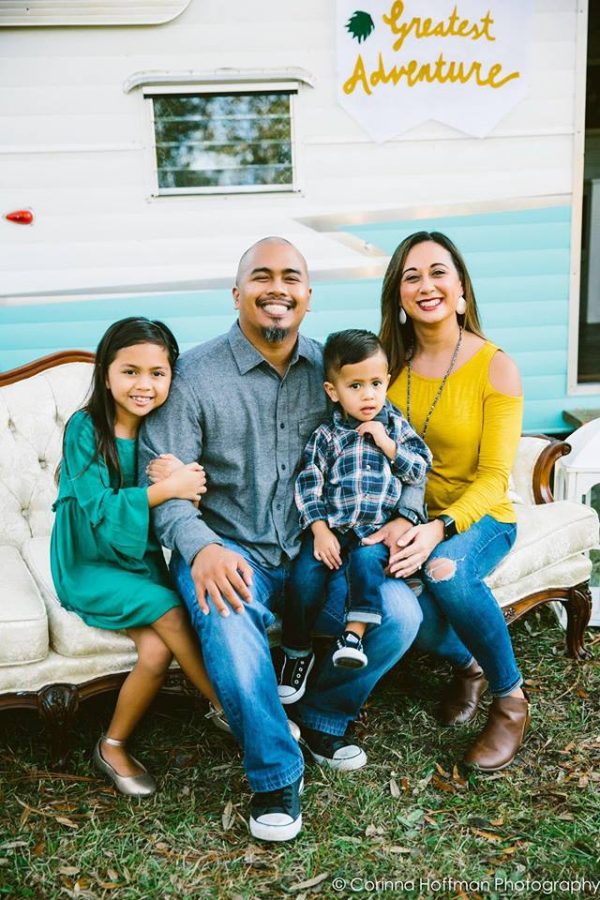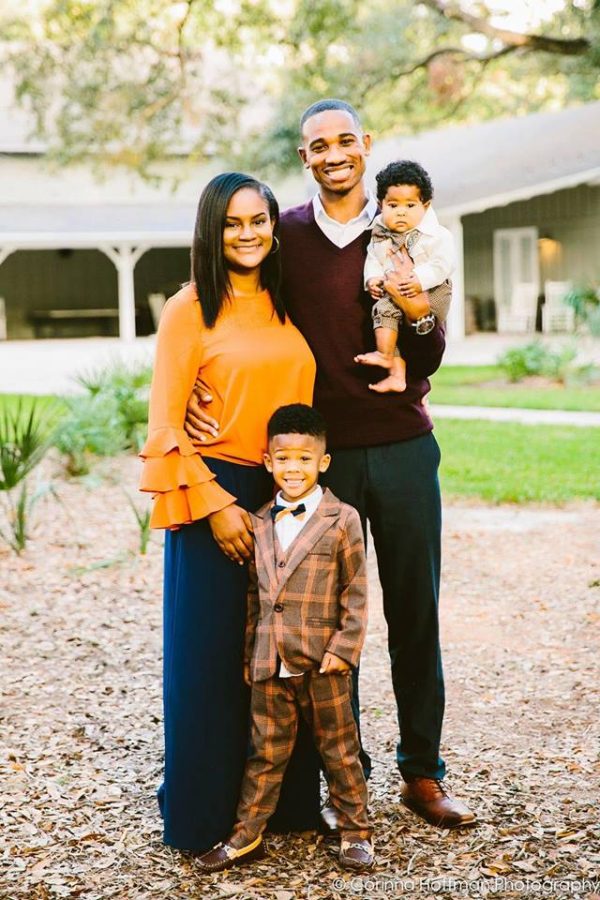 2. Consider the location. Are you going to be at the beach? Neutral, earth tones like brown and blue will work well. Are you planning to have more of a woodsy, nature feel to your photos? If so, anything goes! As for holiday photos, jewel tones are perfect. For example: Olive green, mustard yellow, and anything brown will look nice. Don't be afraid also to experiment with other colors if you are going for the downtown urban-look.
3. Remember the three-colors rule. I don't know if this rule really exists, but it does now. Basically, stick to a basic three colors, and then try to build outfits for each family member using those colors only (most likely, those on Mom's outfit if she's not wearing a solid color). You can certainly use different shades of the colors you picked out to add depth and uniqueness to your images. Some of my favorite fall color combos are orange/brown/blue, yellow/navy blue/white, red/black/white, and burgundy/hunter green/navy blue.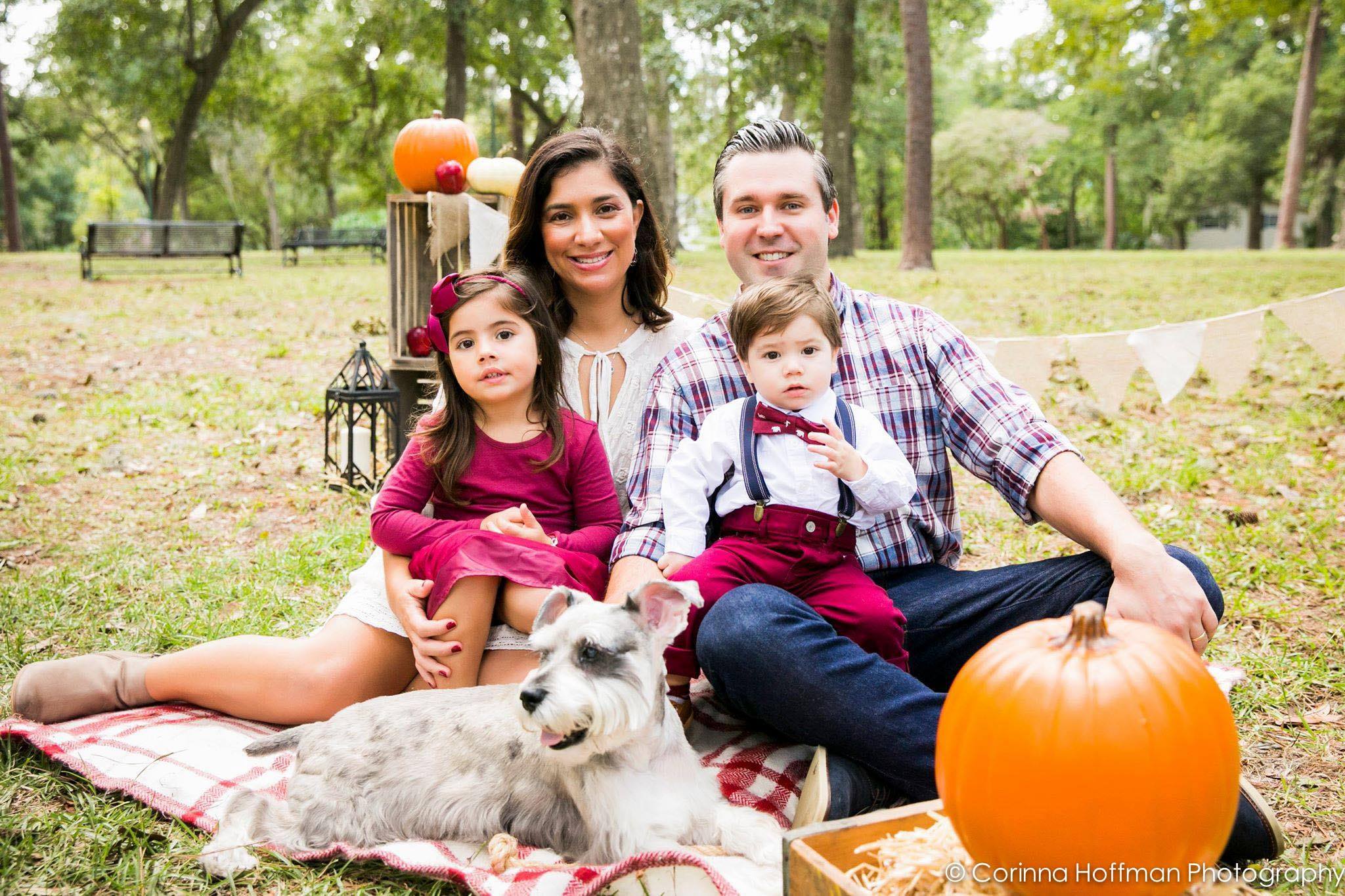 4. Solid vs. patterns. Solid colors are timeless in my opinion, whereas trendy patterns can make the photos look dated. Just think of chevron! That pattern was all the rage a few years ago but not so much anymore. If you wore chevron in your photos, most people will think of the '50s or 2012. If you just can't bear the thought of wearing boring solid colors, then stick with classics like stripes or plaid. Just don't have one member wearing polka dots, while dad is wearing a Buffalo-checkered shirt and Mom is wearing a floral dress. If selecting a pattern, opt for something subtle. Patterns and textures are great, but only if they aren't too distracting.
5. No graphics. Please don't wear shirts with the designer's brand name splattered across your chest. No. Just don't. Unless you are getting paid to advertise their name. So please leave your Calvin Klein, Tommy Hilfiger and Nike (swoosh) shirts at home. And as adorable as your kids look in their Paw Patrol and superhero shirts, do not let them wear that shirt for your family photos. We also love the Jaguars, but please no jerseys or any kind of shirts with a sports logo. Bring it if you must and wear it for one shot. It can be cute when the whole family wears their favorite jerseys for a couple of photos, but don't wear those for the whole session.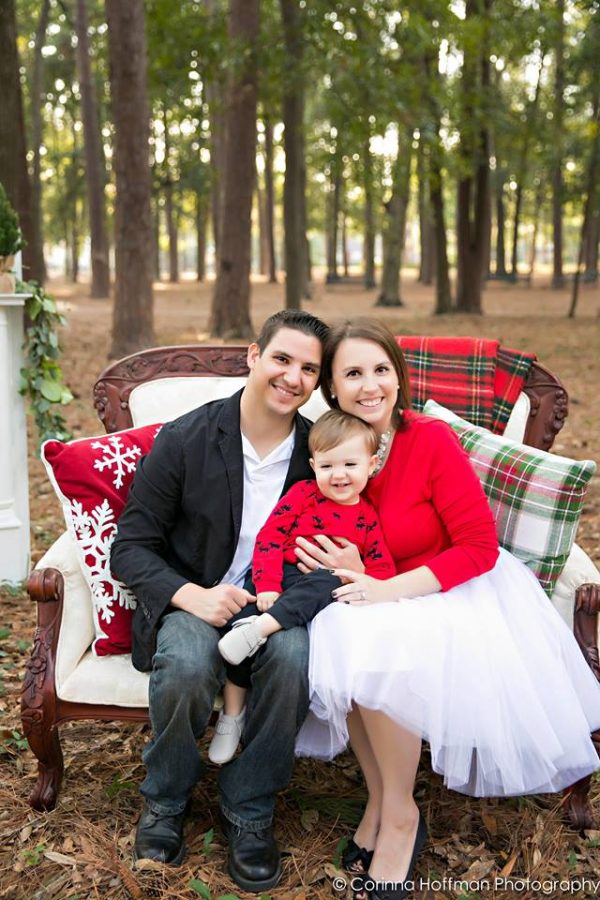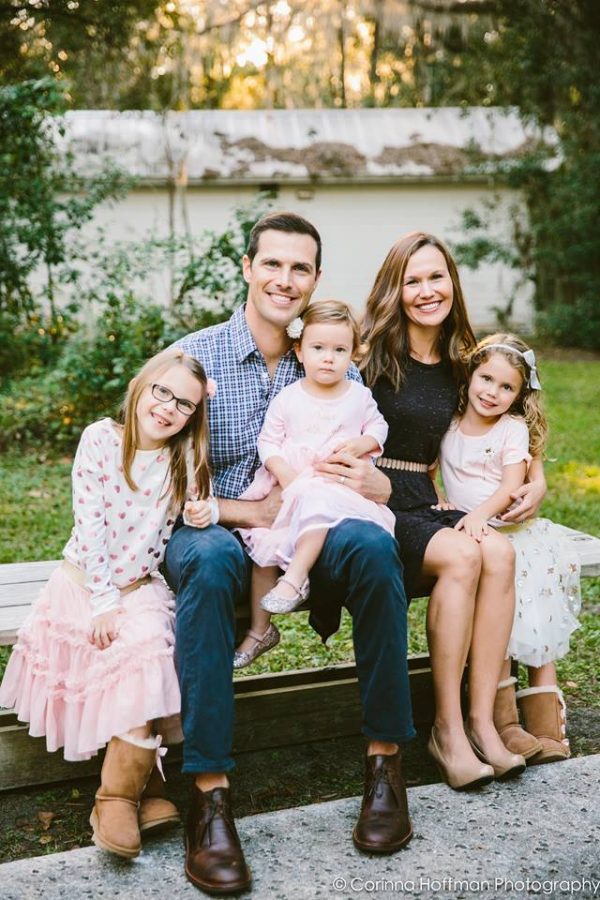 6. Little details, big impact. I'm all about accessories — so ladies, don't be shy about wearing a bold color that will pop in the photos. Maybe a mustard or gold scarf to complement your blue jeans and neutral top. Or a turquoise necklace with your brown dress. Have a purple headband for your little girl, and maybe a green bowtie for your son. Grab those red Hunter rain boots out of the closet, and wear them for your photoshoot! P.S. Fur babies are great accessories, too! So bring your well-behaved pets with you to the session and have the family gather around him or her for a sweet photo.
7. Don't be "matchy-matchy." White T-shirts and blue jeans were a great concept in the '80s and '90s, but let's spice it up this year. Have them wear a different style of white top and not the exact same T-shirt. I do love white tops and khakis at the beach also, but allow everyone's personalities to shine, as well. See tip no. 8.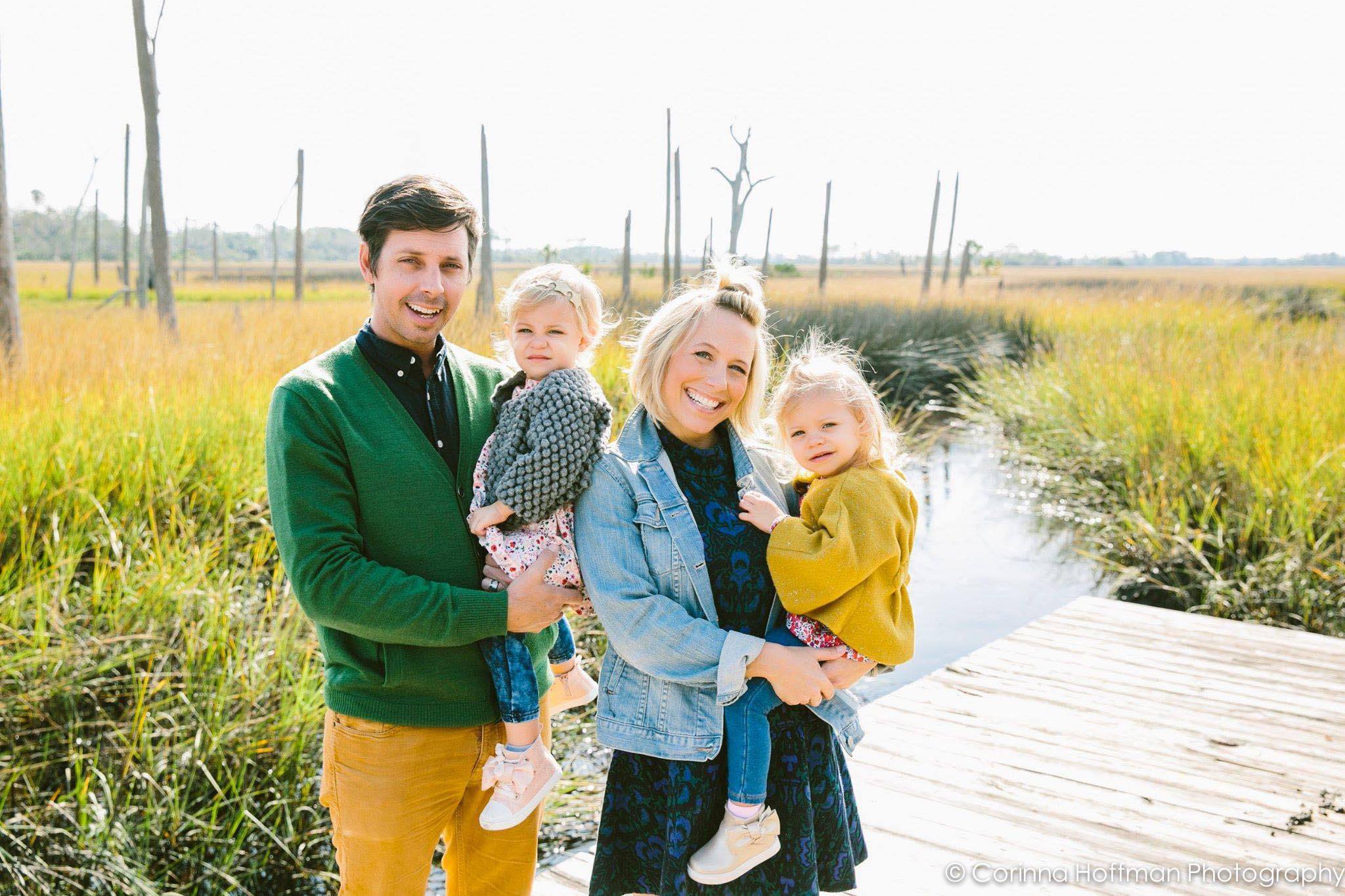 8. Layers are not just for onions. I love it when the dads are wearing a collared shirt with a sweater vest or when they wear a sports jacket over their shirt. A scarf and/or cardigan for the moms and little girls are great, too. Long-sleeve shirts and maybe a vest also for your son. I know we are in Florida and it will probably still be in the '90s during your session, so dressing in layers is very good. If it's nice and cool, then perfect. If it's scorching hot, then take the warm layers off after a couple of shots.
9. Get inspired. Take notes from the Christmas cards you received from family and friends last year. Did any of those outfits stand out to you? If so, try them out for yourself and add your own twist to make your family photos special and unique. Flip through magazine ads (Gap, J. Crew) or catalogues for inspiration. Scroll through Shutterfly.com and Minted.com holiday card samples for more outfit ideas. If you have a Friday night to waste, I suggest get yourself a glass of wine and surf Pinterest after you put the kids to bed. Then lay out your clothes along with your family's outfits and arrange them to make sure this is what you're envisioning in your head. Snap a photo and text your photographer to ask for his or her opinion if needed.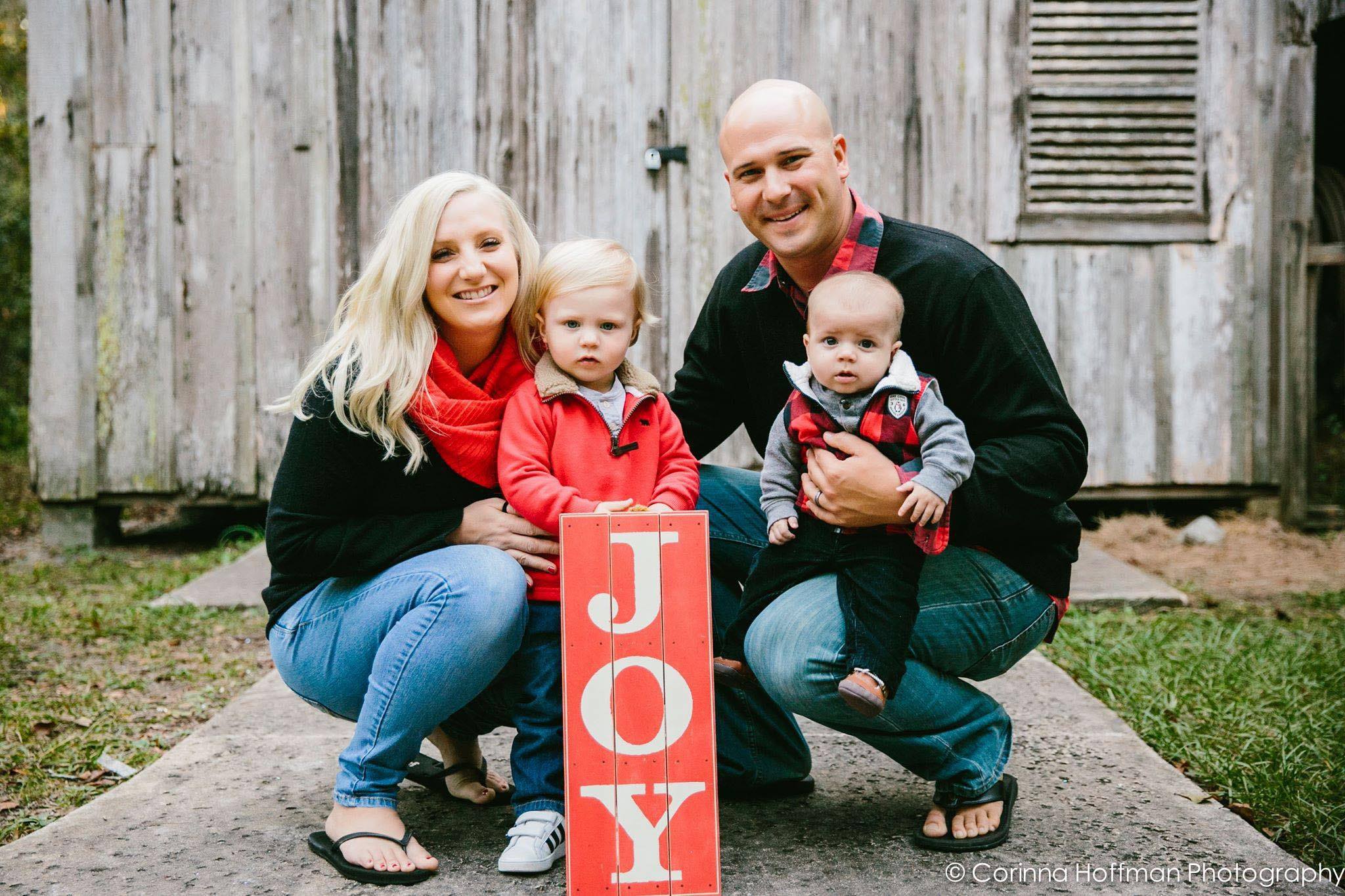 10. Be comfortable. You can wear anything the Stitch Fix stylist suggested for you and what Mac & Mia advised for your kids, but if no one is comfortable in their clothes, then it won't be a fun session. Comfort is no. 1. If you think the sweater dress with pockets is making you feel bulky, then don't wear it. If little man's suspenders are annoying him, take them off so he's not fussy for the photos.
When it comes to what to wear for family photos, preparation is the key. It takes time to find the right outfit for your family, but I've got faith in you! (And Dad may roll his eyes when you pick out his outfit, but trust me, he will wear it for the holiday cards.)
Photos by Corinna Hoffman Photography.