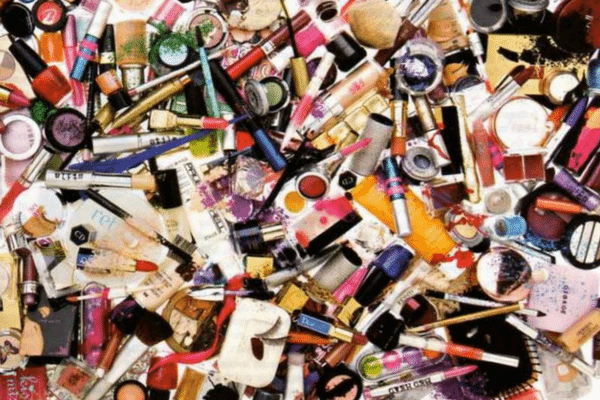 I'll admit, I can be a bit of a hoarder when it comes to makeup… but since it's my job, that makes it more acceptable, right? My husband would beg to differ.
The great thing about having so many products at my disposal is being able to compare them with each other. One of my favorite things to do is find a drugstore dupe for a luxury makeup item. Since we are all such great friends here on the blog, I thought I'd share some of my favorites with you by letting you in on my 5-minute face, comprised of only drugstore-bought items.
Concealer
I've recently discovered the Wet n Wild Photo Focus Concealer. It glides smoothly onto the skin and provides a medium coverage. I've also used it as a primer on my eyelids, and it works great! This is very similar (not exact, though) to the NARS Radiant Creamy Concealer.
Eyeshadow
NYX Cosmetics is one of my favorite drugstore eyeshadow brands. I love the color Suede for a great crease color, and the color Bedroom Eyes is a gorgeous, less expensive substitute for MAC Sable.
Mascara
Y'all know I'm sort of a mascara junkie, and L'Oreal is really kicking booty in the mascara department. So when found the new L'Oreal Voluminous Lash Paradise, I gasped! This formula is an exact dupe (even matching tube color) as the cult favorite, Too Faced Better Than Sex Mascara. Everything about them is the same.
Foundation/Tinted Moisturizer
If I need something with a little bit more coverage, I'll grab the L'Oreal Infallible Pro-Glow Foundation. It's a medium-to-full coverage that lasts all day. I find the Glow version to be very similar to MAC Sculpt Foundation the Matte to be a nice match for MAC Studio Fix. If I just want something to even out my skin tone, I go for a tinted moisturizer or CC cream. Almay Smart Shade Skintone Matching Makeup is a great one. If your skin is more on the oily side, you may not like this as it gives a bit of a glow to your face after awhile, which tends to happen with BB and CC creams. It reminds me a lot of the Laura Mercier Tinted Moisturizer.
Powder
If I feel the need to use a touch-up powder, I gravitate towards a translucent formula. Rimmel Stay Matte Powder is amazing. It helps everything stay in place without adding any extra color to my face. Sidenote: If you do like a little extra coverage, use their colored powders, they're dupes for MAC Studio Fix Powder.
Bronzer
Since I've discovered this bronzer, I can't get enough of it! First of all, it smells like paradise. No joke, it literally smells like pina coladas on the beach. Physicians Formula Butter Bronzer feels so soft, buttery and smooth on the face and leaves the most natural, gorgeous bronzed look! The color is similar to a Laura Mercier Baked Radiance Bronzer or the MAC Mineralize Skin Finish Bronzers.
Blush
This color is one of the most popular blush colors out there, and it took me awhile to find it. When I finally found it, there was only one left! Milani Baked Blush in Luminoso. It leaves your cheeks soft and glowing, very similar to the popular NARS Blush in Orgasm or MAC Sunbasque. If you're looking for a cool pink blush, NYX Powder Blush in Dusty Rose is a great color to add a pop of color on your cheeks, similar to MAC Blush in Mocha.
Lips
I've always said, once you find the perfect natural color and the perfect red, you need to look no further. Well, I've found both for me. Hopefully, they'll work for you, too! I have two favorite reds: Rimmel Lasting Finish by Kate Moss in 01 and Wet n Wild MegaLast Lip Color in Stoplight Red. Both are va-va-voom and look so close to MAC Matte Lipstick in Russian Red. And my favorite mauve/pink color that I wear almost daily? Essence Longlasting Lipstick in Cool Nude. It's a great dupe for MAC Lipstick in Angel or Faux.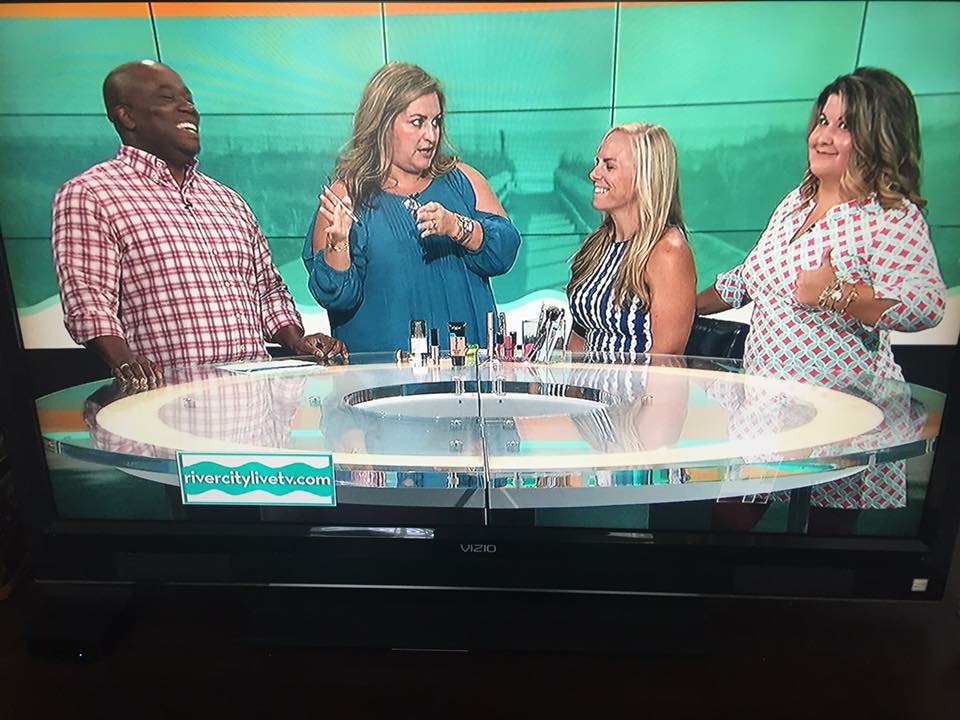 I know you're looking at the list above and thinking, there is NO WAY she can do her face in 5 minutes with all these products. Why yes, yes I can. And you can, too! It does take practice. As you see, I don't use anything that has to be super defined on my face. So no eyeliner, lipliner, liquid liner, contour or highlight. I have, of course, found some great drugstore versions of the those mentioned, but that's for another post.