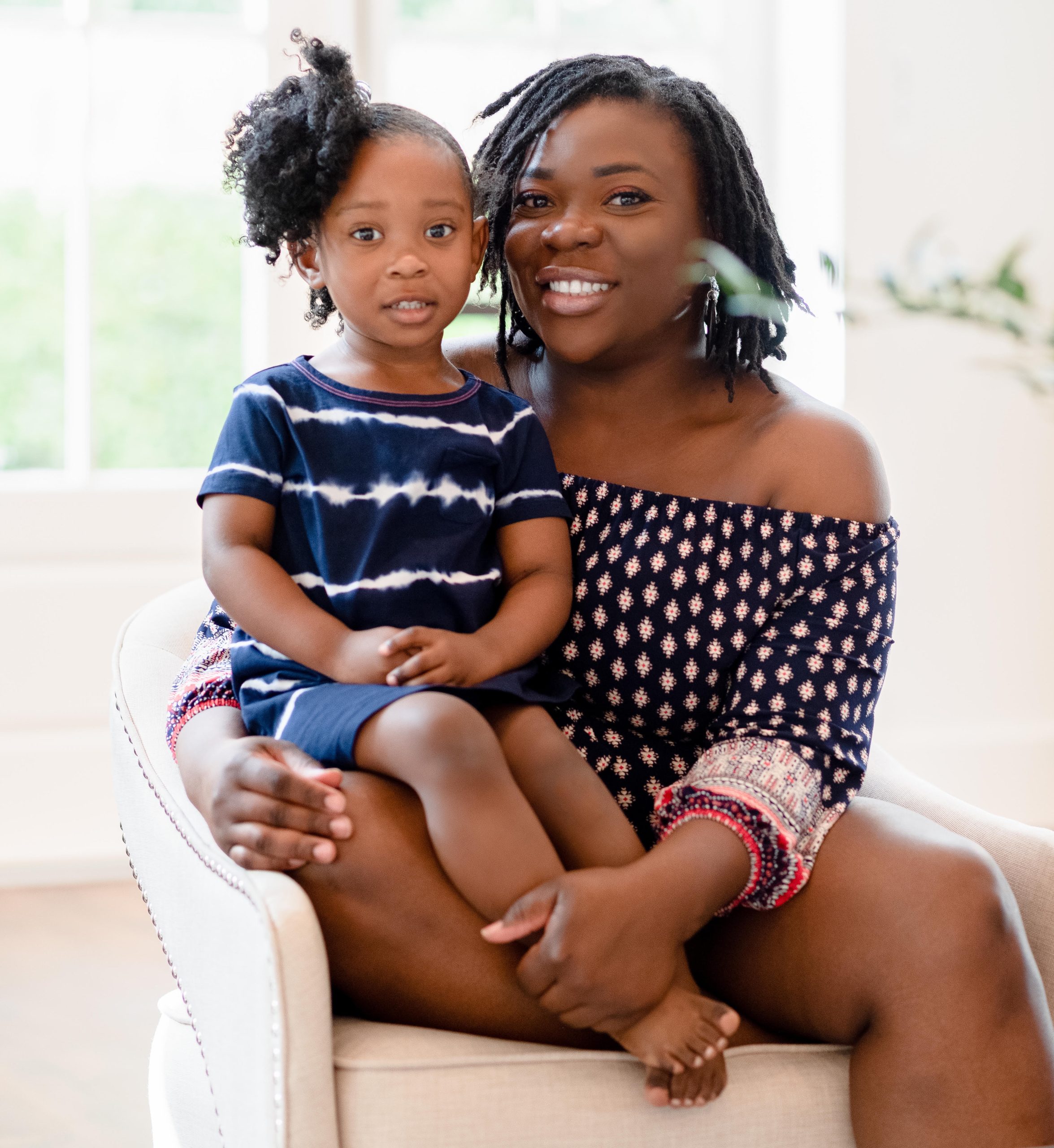 Ten years ago, when I went natural, not only did I let go of products that carried harmful ingredients like sulfates, parabens, and formaldehyde — but I also left behind self-hate. See for me, going natural was a journey of self-love, affirmation, and freeing myself of the world's standard of beauty. 
I was beautiful…
I remember my older sister having to be at school earlier than I did, so one day I waited. I waited until she left for school so that I could plug her curling iron back in, let it reheat, and then put the PRETTIEST curls in my hair to go to school that day. I looked in the mirror, and to me I was beautiful! I stepped out of the house with a big head of curls, unfamiliar with how unforgiving Florida's humidity could be. I got to school feeling good, and my going to the pencil sharpener multiple times was evidence of that — I wanted people to see my hair. I vividly remember that my hair was big that day, and my curls were gorgeously popping — well, at least I thought. I felt more beautiful than I had ever felt up until that point. 
…until I was not.
However, during one of my many struts to the pencil sharpener, the class's class act finally got a good look at me and asked, "What's wrong with your hair?" "Nappy" is what he called it. At that point, my hair was no longer beautiful to me. 
Unbeknownst to me, the humidity had destroyed the curls that I had worked so hard to perfect. Those curls no longer existed. Instead, loose coils and strands like cotton sat on my head where the curls that I perfectly curated used to be. 
Acceptance
That day, I went home and begged my mom for a relaxer. This is as early as I can remember that I've desired for my hair to be relaxed straight. From that point on, that's what I felt it would take to make me beautiful, and this continued for years. For me, finally receiving my first relaxer was a moment of acceptance. When, in fact, I was beautiful all along. And while I missed the hair that once used to sit on my head, I wasted no time making sure that it never reappeared. I scarred my scalp and allowed toxic chemicals to penetrate my head to perfectly fit the mold of what "beauty" looked like for most. 
Free from America's 'standard of beauty'
Thus, Juneteenth (now a federal holiday!) is very much not only an engraving of such a momentous day for enslaved African people, but it is also the reaffirmation of Black Beauty for me. Juneteenth is recognized every year on the 19th of June and is commemorated as the date in history in which millions of slaves living in Confederate states were freed. Furthermore, as African-American women focused on assimilating and being accepted, they straightened their hair to meet a Eurocentric vision of society with the use of hot combs and other products improved by the great entrepreneur Madam C. J. Walker. 
Every strand and every coil is perfect
As a mom, I naturally want to protect my kids in every way that I can. And for my daughter, protecting how she views herself in this world is what is most important. To be transparent, the idea of raising a daughter scared me because I had not healed, and I never wanted her to experience the level of self-hate that I did. 
However, through my natural hair journey, I've grown and have healed. Today, I make sure that I pour affirmations into my daughter — not only by my words but as an example. Wearing my hair free of chemicals and in its natural state sets that example and teaches her that she is perfect — every strand and every coil — just as God created her to be. 
About the Author
Lisa Sykes is a fire wife and mom of two who is originally from Ft. Lauderdale, FL. She is a graduate of Florida A&M University and Jacksonville University and has called Jacksonville home since 2008. By day, she is a banking professional, and by night, Lisa is the family and lifestyle blogger behind lisasykes.com and @thelisasykes on Instagram. There she shares her honest experience as a millennial wife and mom leaning into her magic and is inspiring women to do the same.