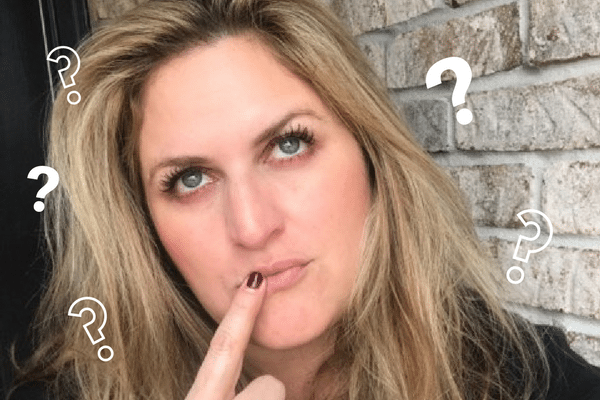 We all have that one piece of clothing that is our unicorn. Most moms would say it's the little black dress, others might say it's that perfect swimsuit. For me, it's fitness wear (and jeans if we are being honest). If you've been reading my posts from the past few years, you know I'm a very active plus-size lady, and I'm proud to be one! It gets super frustrating when all I want to find is a pair of activewear leggings that aren't see-through when I bend over (can I get an AMEN?!). No one needs to know what color underwear I'm wearing while I'm working out.
That said, I've set my sights on finding some activewear to help out my curvier friends. The best part? You can walk right into a store and actually find these on the rack so you can try 'em on. You don't have to go online to find these pieces (one of my biggest annoyances with being a full-figured lady).
Since working out has become part of my daily routine, I have started investing in some more costly options of clothing. But I will say, only because they 1) do not stink when you wear them after a few months, 2) do not shrink, and 3) do not fade.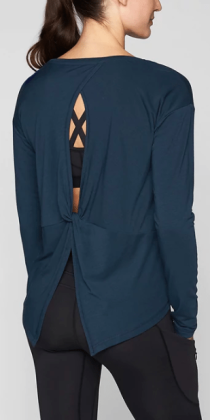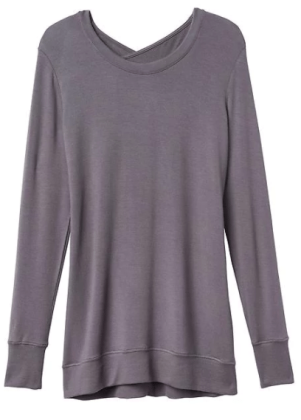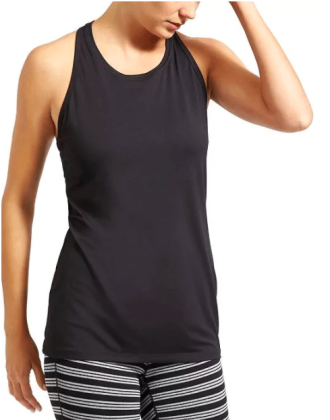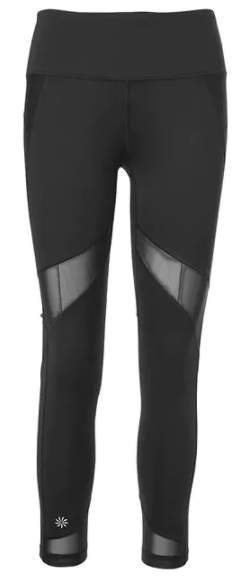 Athleta is my absolute favorite store to buy activewear or athleisure, as their sizing runs true to size. I know I can walk in there, grab my size and they'll work. I also love wearing their long-sleeve shirts or cardigans over my activewear. I jokingly call them my container shirts because they contain the smell of sweat after a hard Titan Up or Orangetheory Fitness workout — perfect for running out for a coffee date or school pickup if I don't have time to shower beforehand. These shirts are so versatile and can be worn with workout clothes, leggings or even jeans.Personally, I don't mind paying a little more for quality clothing if it's going to last longer, and I can wear it with multiple items. My other favorite find is their line of sculptek active leggings, Athleta's version of a compression legging. If you work out and don't have a pair of these, run (don't walk) and get some. I love how I feel when I'm working out in them — they keep everything in one fluid motion instead of jiggling all over the place. And if you're looking for a top that comes up high enough so your chest is not bouncing out of your shirt while you're running, but is also long enough and stays in place, the Athleta Chi top is the best!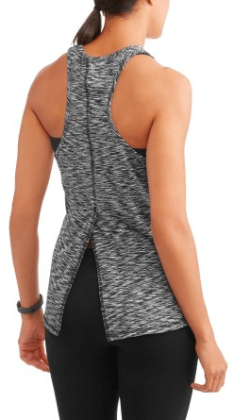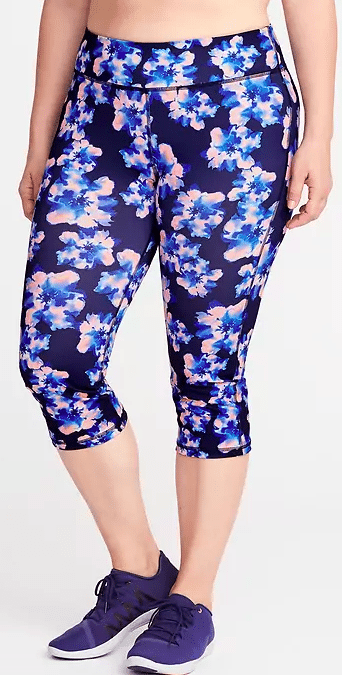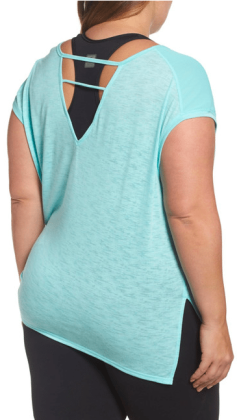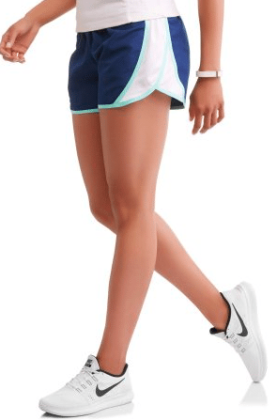 On the less expensive side, I love to find activewear at Walmart. Their tops and shorts are great, and the styles often mimic higher end tops. And you can't beat the price at under $20! Though I've had quite a few of their leggings, and while they're super cute, they're usually super see-through. They're a great price point, but I'd rather stick to other brands for leggings.
Old Navy also has a wide selection of active wear. Their compression leggings come in several plus sizes and are the closest I've found to the Athleta brand. (They are sister companies under the Gap umbrella, so it doesn't surprise me.) Their long-sleeve shirts are fabulous; I have MANY of them in my closet and wear them often. Their price point is usually pretty affordable, and if you don't want to pay full price, just wait until the next week, as it's usually on sale.
My other go-to place is Nordstrom Rack. They have a small section locally, but it's a good one. Their in house brand Zella is a cult favorite. I've also found Nike leggings at a great price point, too.
Also, it goes without saying that Target has a great activewear section.  I love when they do collaborations with some brands and have CUTE pairings. Their most recent one with Joy Lab was adorable. I picked up a fun sweatshirt from the line, though I do wish the leggings had more coverage in the bend-over factor.
As for exclusively plus size, Lane Bryant came out with some great activewear in the last few years. I've only tried a few of their items because their sizing tends to run big on me. Their pants are cute and versatile, as are their tops. They always have sales, too!
The one place I never skimp money wise are the shoes — they're one of the most important parts of working out. Your body will feel it right away if you aren't wearing the right ones for what you are training for  Make sure you get fitted at some of the great local places we have in town with shoe specialists. My go-to spot is 1st Place Sports — their owners and staff are extremely knowledgable and helpful.
So tell me, what's your unicorn piece of clothing?