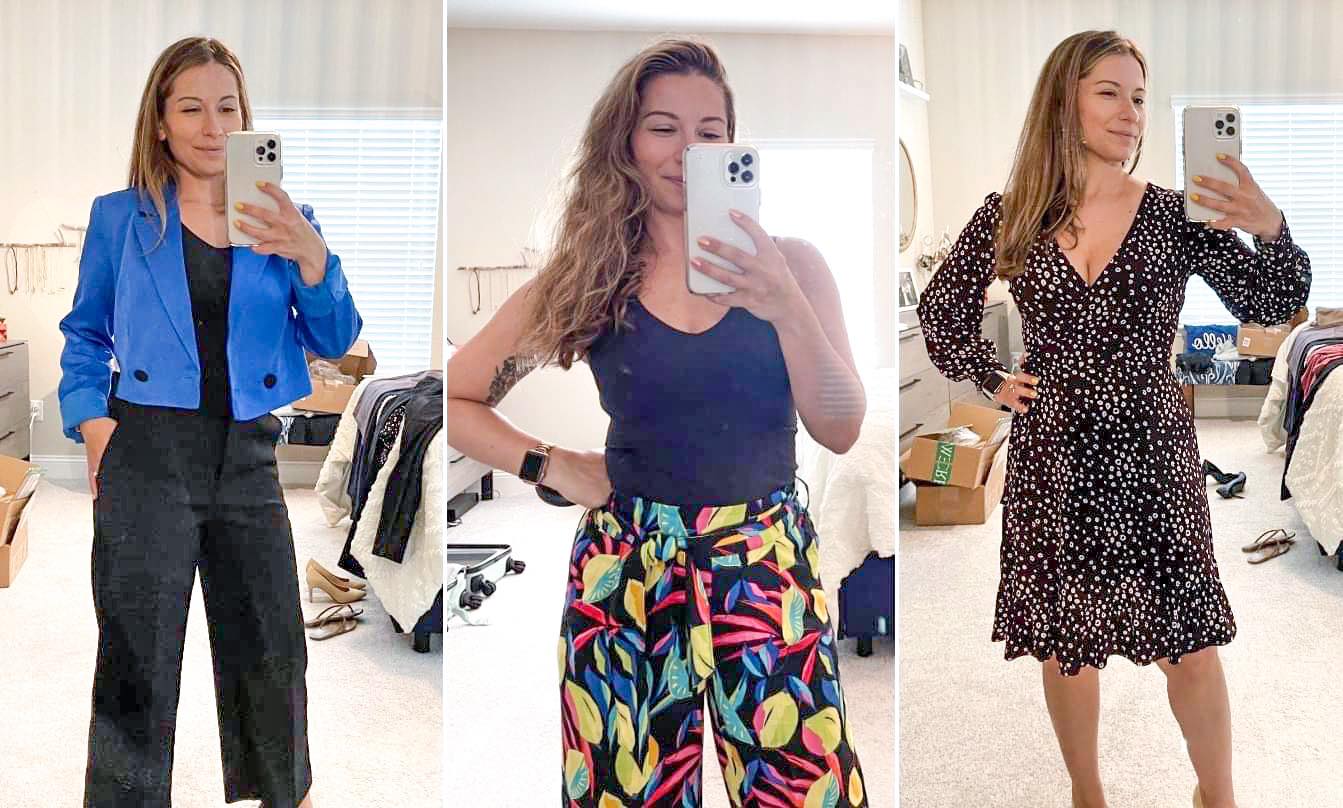 As a vertically challenged person, it's always been hard to find clothes that fit me well. I stand at just over 4'10", which is considered on the extreme end of short, so I've always envied people who could walk into a store and find options that fit right off the rack. As a younger (and thinner) woman, the Juniors section was a go-to, but now that I'm a mom nearing 40 and working in a corporate office, the choices are much more limited. It's tough when your height says "child," your hips and midsection scream "MOM!," and you're trying to project "Boss Babe."
Luckily, there are a lot more options for us petite ladies out there now than two suits with pleated pants at Petite Sophisticates (anyone else triggered?!). 
While I'm certainly not a style expert, I do have some experience building a petite wardrobe without breaking the bank. Here are the top things I've learned:
Invest in Petite Staples
If you are 5'4" or under, you are technically considered "petite" and should consider looking for some basic wardrobe staples in petite sizes. A common misconception is that these items are just shorter in length than standard sizes, but petite sizes are made to proportionally fit short people better. So even if *everything* in your closet isn't petite, find a few items that you'll wear most often and splurge on those. For me, pants are typically the hardest to find a good fit, so I'll opt for petites in a few basic pairs of dress pants and some great jeans.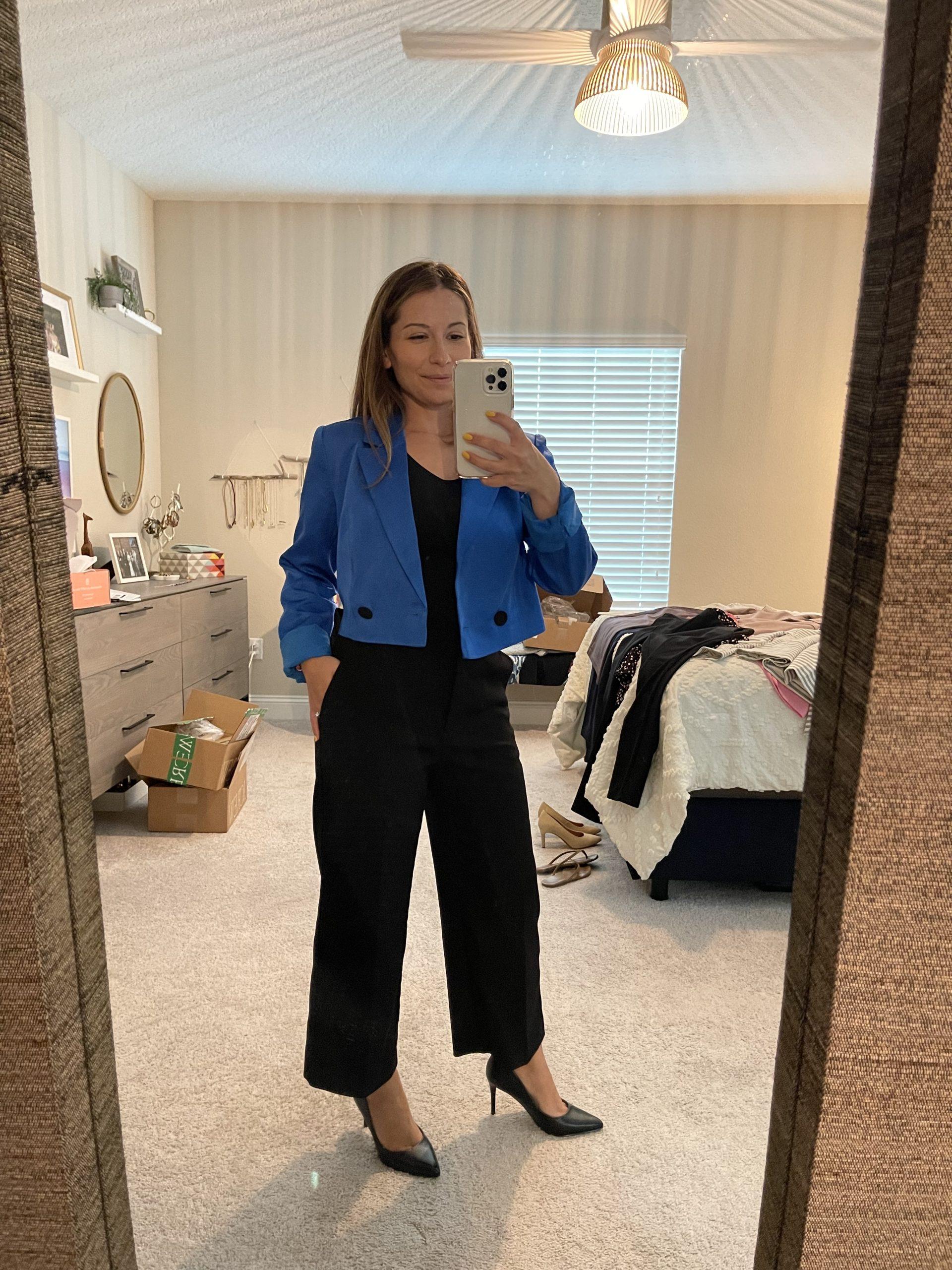 Follow Petite Influencers
Also known as: Don't reinvent the wheel. The influencer community has grown astronomically over the last several years, so find one to do the leg work for you! There are a number of petite bloggers/influencers out there who literally get paid to share clothing options, and they also know how to find great deals. Most influencers share their height and weight, along with their size in each item, so you can figure out what might work best for you. Some of my favorites to follow are @pumpsandpushups, @two_scoops_of_style, and @jeanwang. If you're on the hunt for something specific (like jeans, vacation wear, or work clothes), most influencers also organize their finds by category on their "Like To Know" page.
Get Used to Buying Online (and Returning)
Given that most retailers have few in-store petite options, and my time (and patience) is limited, online shopping is the most efficient way for me to find items that fit. I try to stick to stores that I can drop returns to, versus paying for shipping returns, and I often order two sizes at a time to compare. The stores I typically go to first for petites are Ann Taylor, LOFT, Express, Old Navy, Gap, J. Crew, and Banana Republic. (Another savings hack: Get a credit card that gives you rewards to stores that offer petites. You can essentially shop for free!) 
It's definitely trial and error with shopping online, but it's worth it to me to find items that are a better fit overall.
Know What Non-Petite Items to Look For
Being small doesn't mean you have to avoid shopping for clothes at retailers like Target or local boutiques — you just need to know what to look for! 
Cropped pants are a great way to get off-the-rack pants that don't have to be hemmed; what's cropped on others is usually ankle-length on me!

Tops are an easy win for me since I can usually find non-petite items that work. I gravitate towards bolder colors and fun details (like puffy sleeves!) that I can't typically find in petites. 

Cropped jackets are also great, as they'll fall more at hip length for petites which is ideal for creating better proportion and shape.

High-waisted pants help make shorter legs look longer, and can also help flatter postpartum tummies. If you can find pants that fit in the waist and hips, you'll just need a quick hem on them!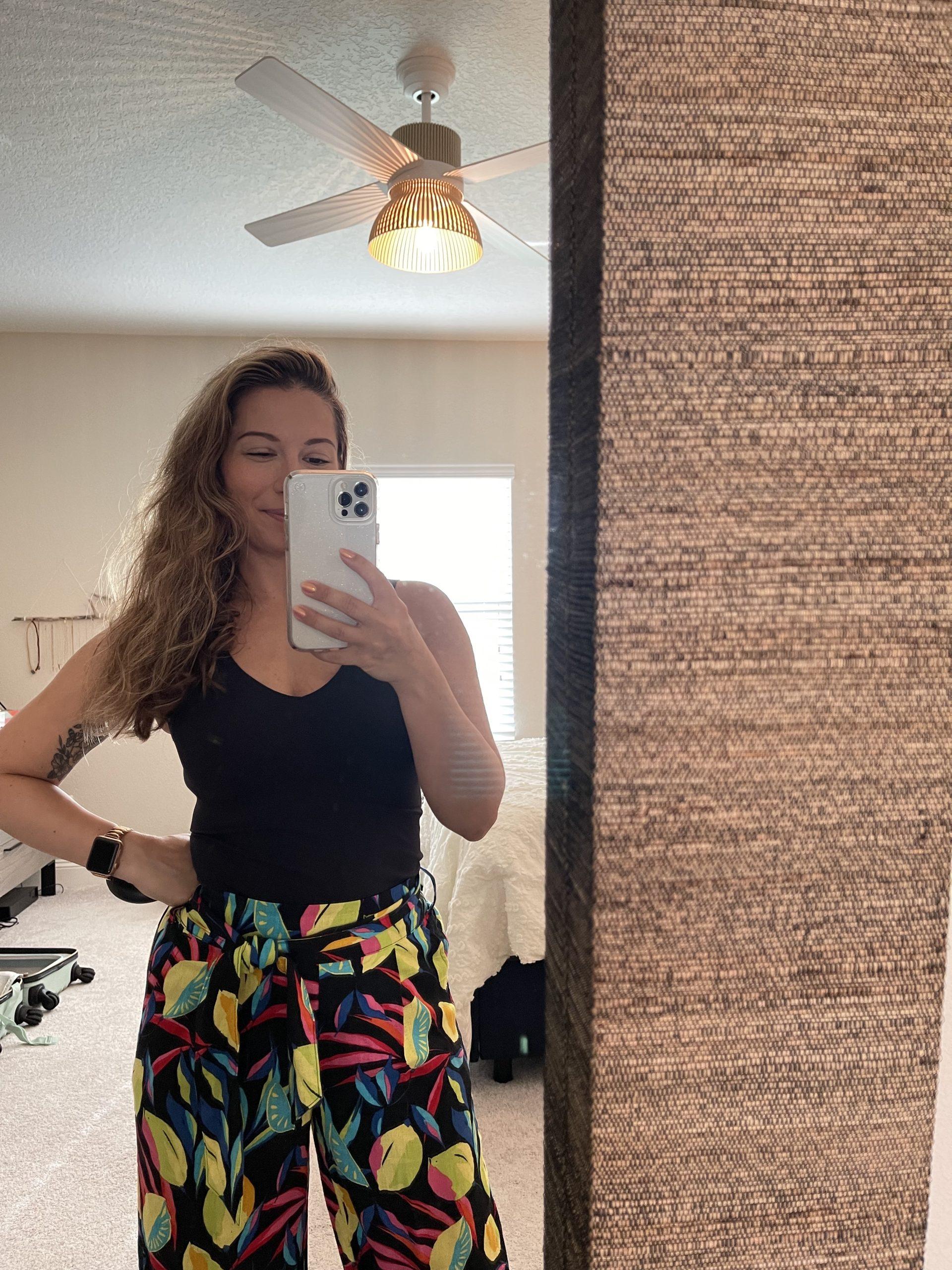 Which brings me to my next point…
Find a Great Seamstress
This one applies to everyone, not just us short gals — finding a great seamstress is life-changing! Very few people are "standard size," and alterations can make a huge difference in how clothing feels and looks on you. 
Some clothing stores will even alter your purchases for free, including Athleta, Nordstrom, and Lululemon.
Try Out Styling Services
As a busy mom, the thought of having to scour the internet for clothing items that actually fit is sometimes overwhelming and stress-inducing. While it does add some extra $$ into the equation, styling services can be a great option for petite moms who want to mix up their wardrobe. 
I've used Stitch Fix off and on over the last seven years and was able to get some great petite-friendly maternity clothes when I was pregnant with my second son. Stitch Fix does carry petite items, and I've gotten some great pieces that I wouldn't have been able to find on my own. 
I also recently discovered Short Story, which is a styling service specifically for us petite gals. They specifically cater to short ladies, and while it's been a little hit or miss, I've been very happy with some of the items I've gotten.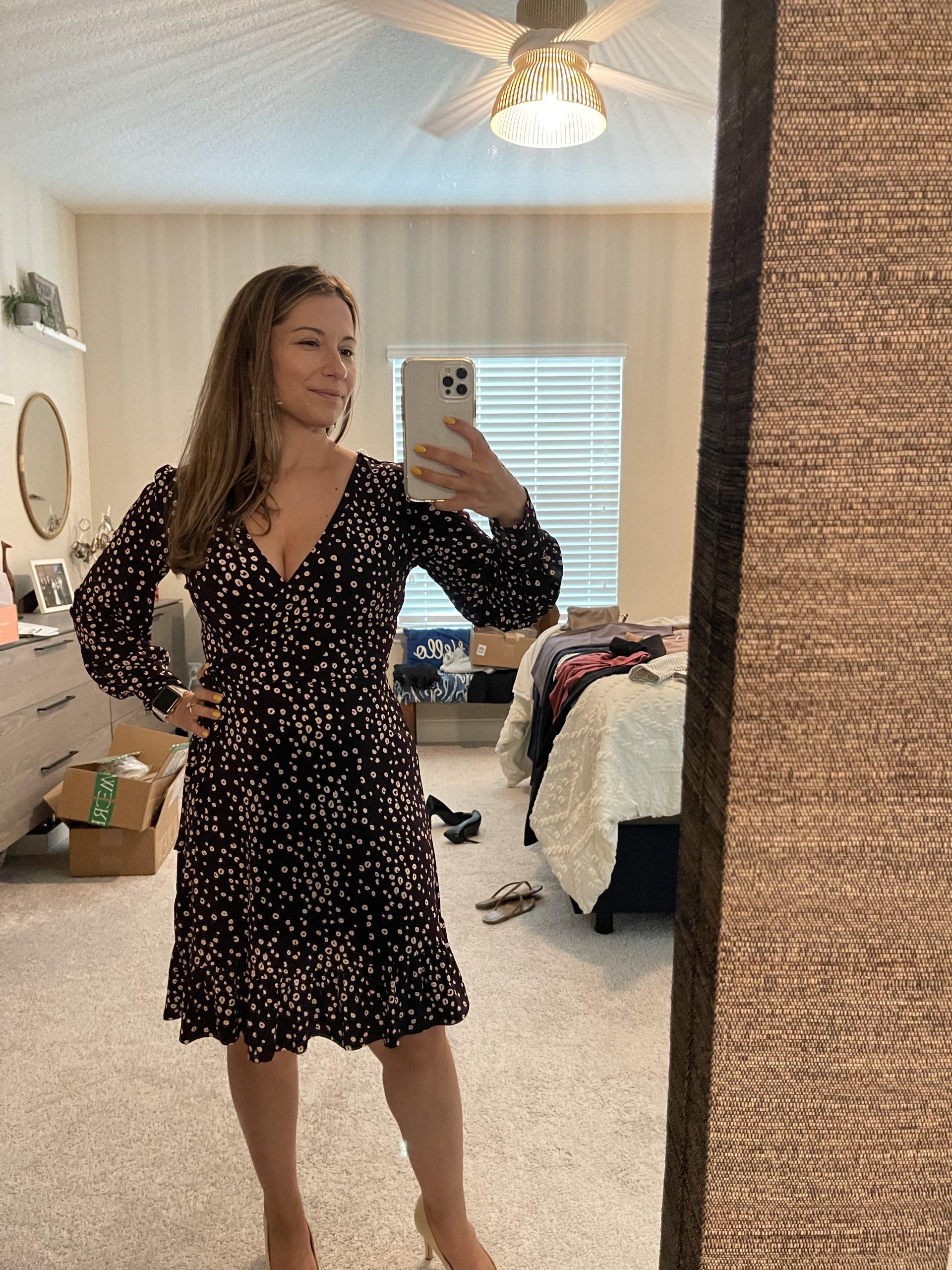 Happy shopping!