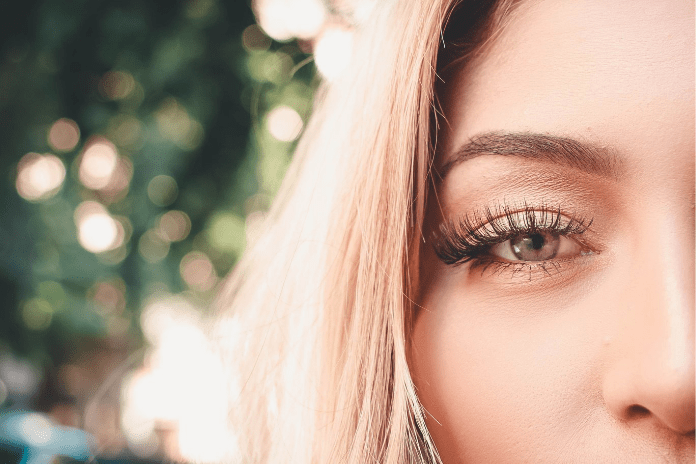 I don't spend a lot of time (or money) on my makeup — honestly, maybe 5–10 minutes tops and that includes washing my face. I do work full-time, and when I was going into the office every day, I put on my "simple" face religiously: foundation, blush, eyeshadow, and mascara. I don't own lipstick, and my mascara application would probably make beauty bloggers cringe.
Enter the pandemic and the era of video conference calls. At first, I made a solid attempt to look professional and put together. A few weeks in, I noticed more and more people doing less to look camera-ready — a trend that would continue longer than anyone predicted. Fast forward 19 months and thousands of video calls later, I now work makeup-free (and usually in workout attire).
I sit about two feet from my camera, so my face is hyper-visible. Same for the person or people on the other end of the meeting. For me, I've really been noticing people's eyes since they are appearing extra large on my monitor. That got me thinking, what do my eyes look like? If I'm not going to commit to makeup, maybe I could at least make my eyes pop?
And so began my quest for better lashes. Here's my take on some of the options out there and which one I opted for. I don't recommend googling "lashes" if you're looking for a quick solution… more than 10 million results pop up.
Growth serum: A growth serum may seem like the fastest and easiest approach… apply something to my lashes every day and watch them grow like a Chia Pet. But these serums can be expensive (and some more effective than others), and I'm not great at being consistent enough so it works the way it should.
Falsie strips: Those Instagram videos/ads sure do make it look easy to apply these at home. Not sure about other brands, but I tried FlutterHabit and it was an epic failure.
Lash extensions: This was very appealing and probably makes for the most dramatic improvement, but I can't justify the cost and the upkeep of getting lash fills so often.
Lash lift and tint: Meet my two new best friends. I saw a before and after Instagram post from Red Leaf Beauty Bar and immediately made an appointment. Could this service really make my eyes pop like in the picture and look natural? The answer is heck yes! If you haven't heard of this trend, it's basically a perm for your lashes (complete with that bad perm smell). There are three steps (photos below) after a quick "lash bath" and prep:
1. Lifting cream (aka perm) is applied for 5 minutes.
2. Neutralizing lotion is applied and stays on for 5 minutes.
3. Moisturizing serum releases the lashes from the curved silicone pad, and voila! Optional: A dark, black tint can be applied all over the lashes which really completes the look.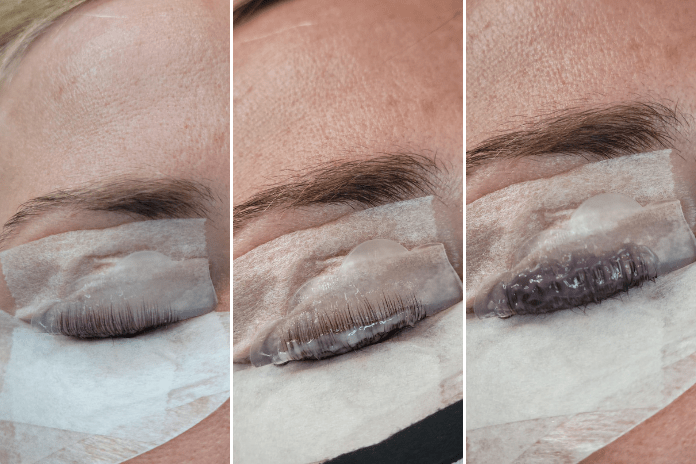 The whole thing took about an hour and can last 4–6 weeks (the length of your lash growth cycle). The hardest part was not getting my lashes wet or exposed to extreme heat for 48 hours. Other than that, a little lash conditioner at night, and you're good to go. I am absolutely in love with the results. The costs may vary by location, but I paid $90 for both.
It's nice to know I have this in my beauty arsenal when I need it — and it doesn't have to break the bank!