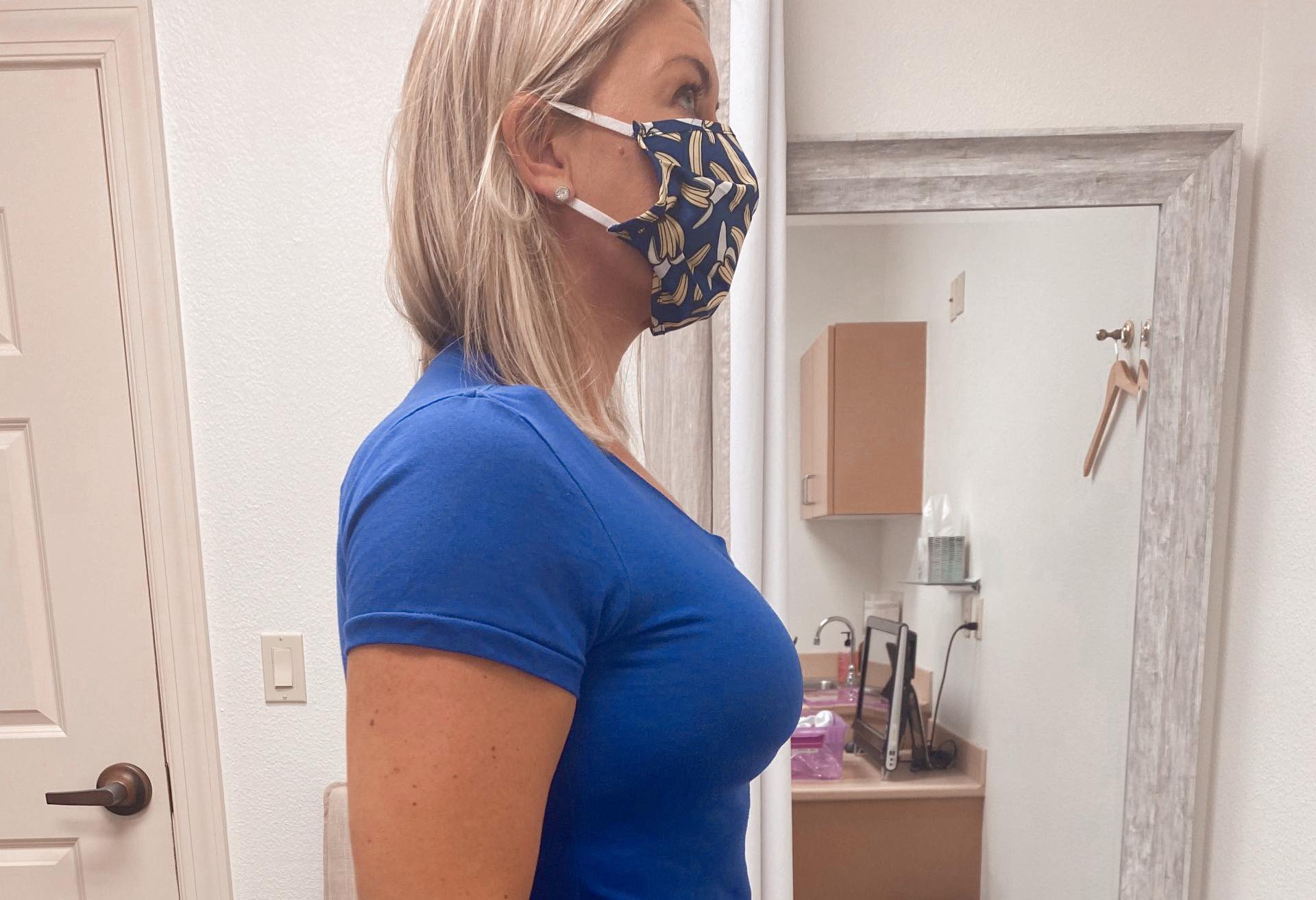 As you know from Part I of my Mommy Makeover series, after losing a bunch of weight and getting into pretty good shape, I was frustrated by saggy skin and stubborn areas of fat that just would not change or budge no matter what I did. In June of last year, I started the research process and made my first consultation appointment with Dr. Rumsey at Ponte Vedra Plastic Surgery (PVPS).
The Consult
PVPS charges a $100 consult fee to meet with a doctor, which is credited back to you if you choose to use them for your surgery. If you are serious enough to make a consultation, chances are, you know what you want done, the things you want to improve, and probably have a list of questions you want answered. They are different for everyone, obviously. Mommy makeovers usually consist of a combination of surgeries, but that combo is different for everyone. I was looking for a tummy tuck, breast lift, and breast implants.
When Dr. Rumsey came in, he was very friendly and did a great job of explaining how each procedure was done and if I was a good candidate. He took all sorts of measurements and noted that I had asymmetrical volume in my breasts which he would need to address during surgery. His nurse, Melissa, then brought in a bunch of different implants so we could get an idea of what size implants I wanted. The best description I could give as to what I wanted was, "I want people to question whether or not they are real." I was looking for something very natural, but perky, that didn't make my not-so-petite frame look top heavy.
Turns out choosing a size is a bit stressful! I found a range I was comfortable with and took a few pics, so I could look back after my consult as I continued to do some more research.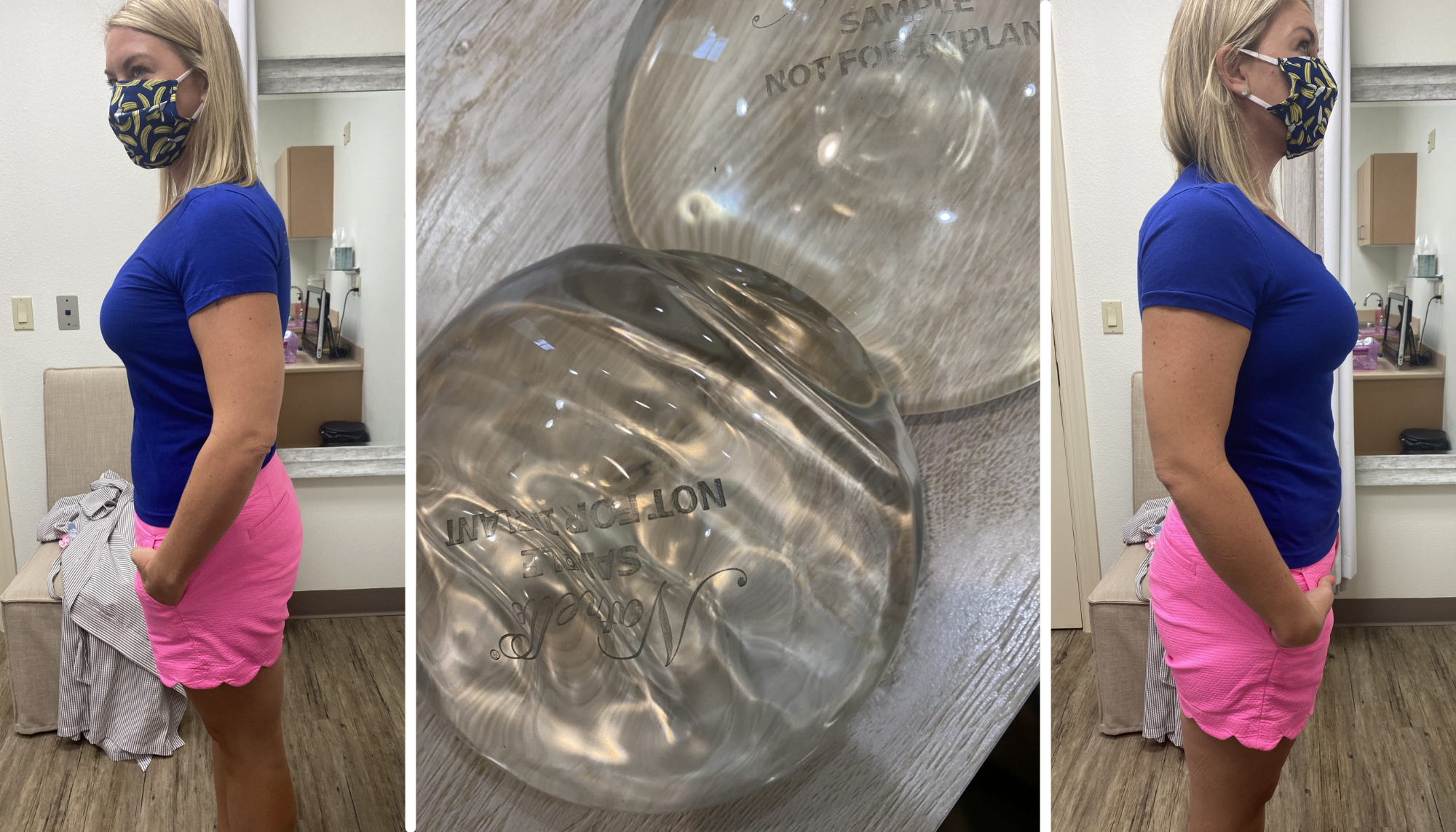 At the consult, they also work up a price on the procedures you want done and present you with an estimate. I do like that PVPS includes everything in their price — the anesthesia, the overnight stay (which was needed in my case), and any pain medicine you take while you are there. Some offices charge these things a la carte, and I just found it helpful that they provide all of the care you will need in the overall cost. Your surgery can be booked with a 20% deposit. Also, I want to note, that there are financing options available for people who want to take six months or a year to pay towards their surgery with credit approval.
After that meeting, I  wasn't quite ready to pull the trigger. I still had some research to do and think the hardest part was figuring out when the timing is right to recover from major surgery. Dr. Rumsey was booking out two months, which would have put my surgery at the end of August just when the kids were headed back to school. October is my favorite month, so I didn't want to be out for that. Then the holidays — too much fun to be had!
I also wanted to give me some more time to really focus on my fitness and getting in the best shape I could before surgery. So I landed on February. In November, I called back to pay my deposit and scheduled surgery for February.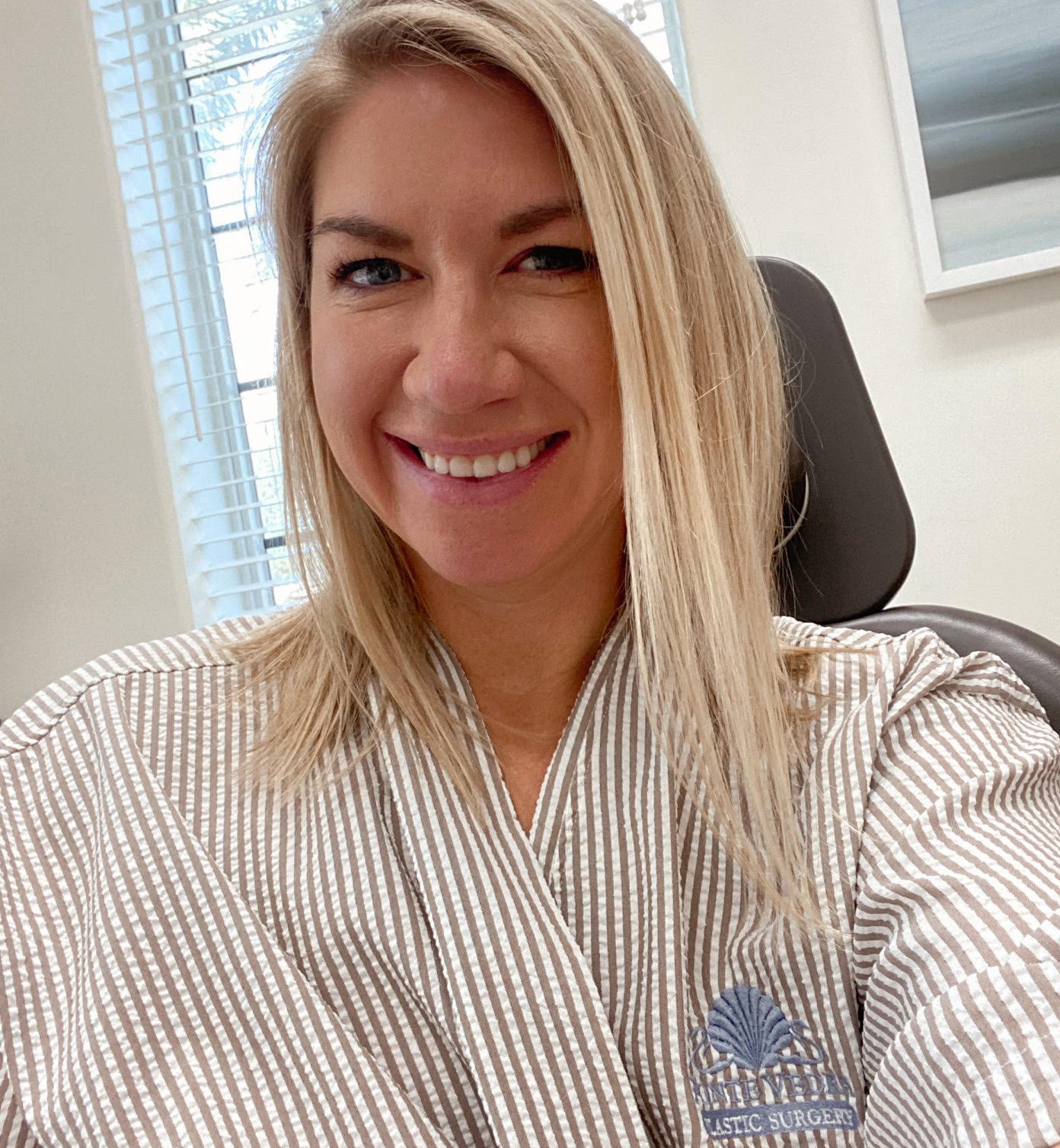 The Pre-Op Appointment
This appointment is scheduled three weeks before your surgery date. I met with Dr. Rumsey one more time before surgery day to go over things, and Melissa, his nurse, went through all the post-op care as well as gave me prescriptions for pain medicine and muscle relaxers to get filled before my surgery.
This time with the surgeon is a great opportunity to go through everything and voice any concerns. I really wanted to articulate how much I disliked these little bulgy areas on my hips and to make sure we found a way to address those. I suggested liposuction, but he actually thought extending my tummy tuck a few inches on either side with the addition of some lipo to the flanks (Isn't that a terrible name?! It's actually the fatty hip muffin-top part of your lower back) would give me the result I was looking for. I also brought my husband with me so he could help decide on a breast implant size. This still stressed me out the most, so in the end, I opted to let the surgeon decide the size based on a range that I chose.
Also, just to clarify why this decision is so hard: Implants are based on CCs. So you choose a 300cc, a 330cc, a 400cc implant, etc. There is no true cup size involved, and it will be different for everyone depending on how much breast tissue they already have. So you can see my dilemma in wanting to get it right! They also suggested I bring in some pictures of boobs I liked so the doctor could get a better image of what I was looking for. (You can't imagine the amount of boobs screenshot on my phone currently — like teenage boy level.)
Also, at this appointment, they take before pics and give you a lovely disposable string thong to put on and snap away.
Dr. Rumsey and Melissa reassured me everything would be great and encouraged me to reach out with any questions or concerns over the next few weeks. Let me tell you, Melissa and all the ladies at PVPS are just awesome when it comes to responding and making sure you are taken care of! I think I must have emailed her two or three times before surgery, and she was always so quick to respond. The countdown to my surgery was on!
Stay tuned for Kacey's posts on her surgery and the road to recovery!