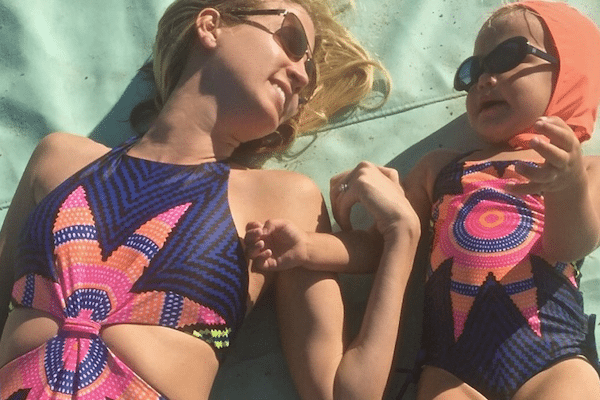 Aside from a wedding a couple of years ago where my dress came from Target, and I happened to find the exact same mini version at Baby Gap (fate!), I don't dress like my daughter. I dress like I'm 35, and I dress her like she's 4. But then summer rolls around, and I'm all, "Let's wear the same bathing suit!!" Luckily, she's also all, "YES, Mommy!" Did I mention she's 4? Reach out to me again when I'm presenting her with "samesies swimsuits" at age 16, and I have a feeling her opinion might be slightly different.
Honestly, what's the allure here? I have no idea, but it's just really fun to wear the same bathing suit as your daughter at the beach. The fact that she tells people she "looks like Mommy" just makes it funnier. It's like the generational gap momentarily vanishes, and we are just two like-minded gals out to enjoy the sun and sand together.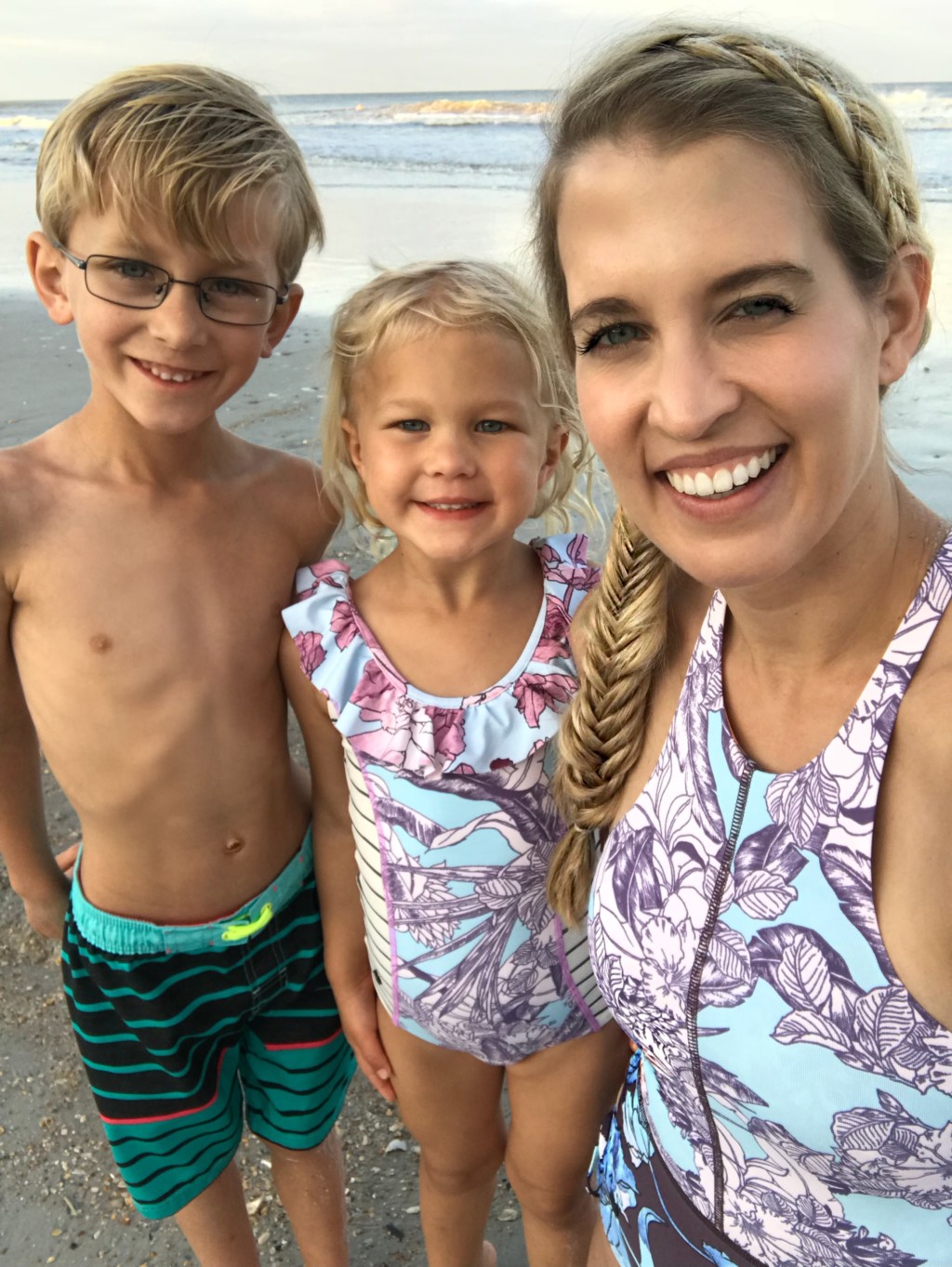 And who says you can't do this with your son? Not me! There's no real age limit here other than when your particular child will stop willfully agreeing to this nonsense, so my unsolicited advice is to roll with it while you still can! Below I've compiled some of my faves for mommy/daughter/son bathing suits that fit every budget and range from completely matching to simply complementary.
A Steal
I absolutely love this mama one-piece, and pairing it with a coordinating kiddo suit would be the cutest.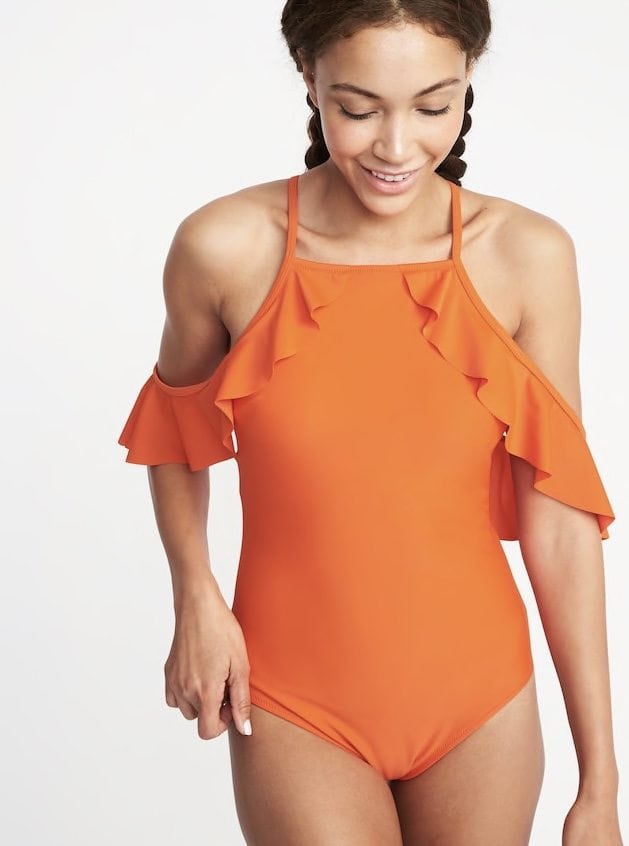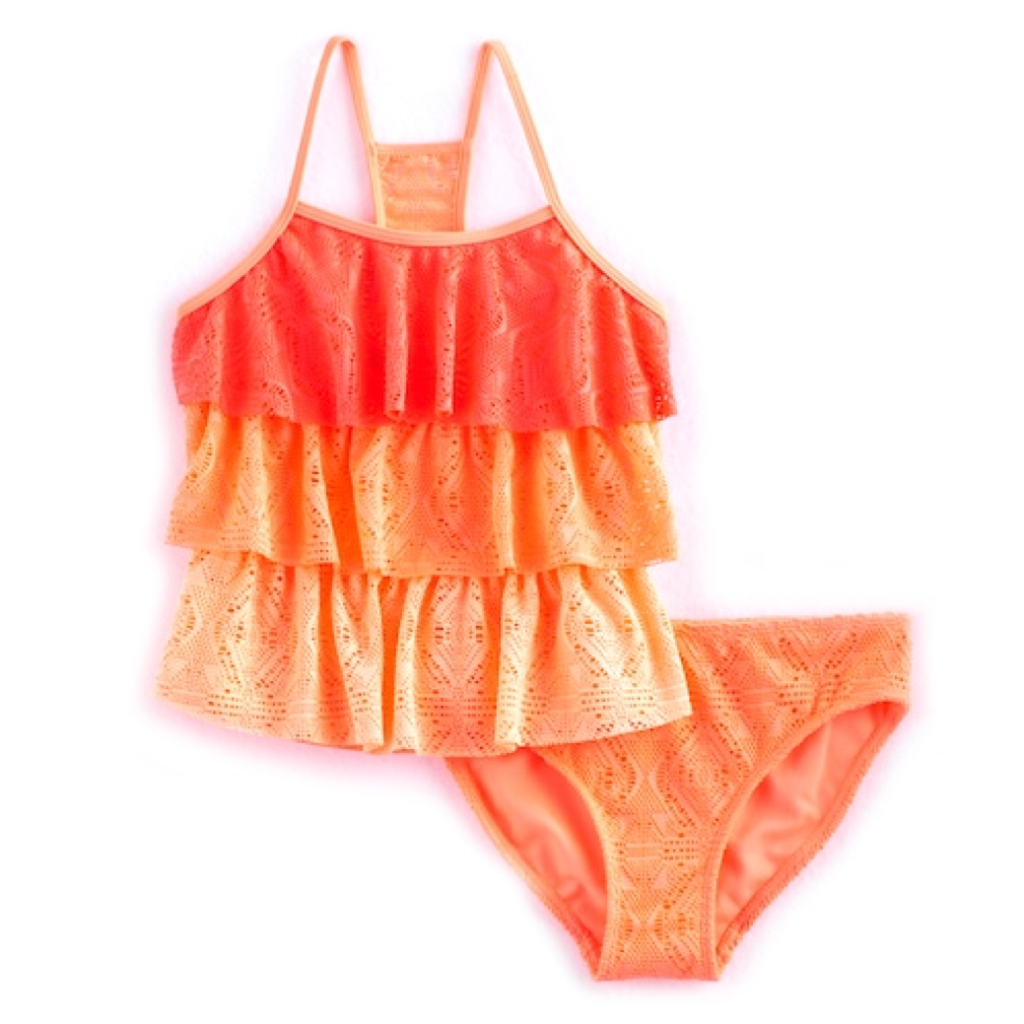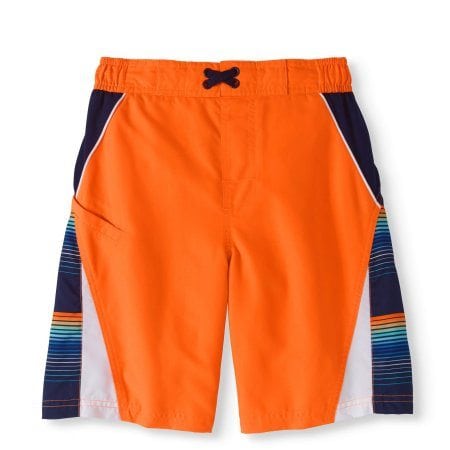 I would not shy away from dressing my family in a set o' slices. Cheesy? I know. Dat pizza, dough. Okay, I'll stop.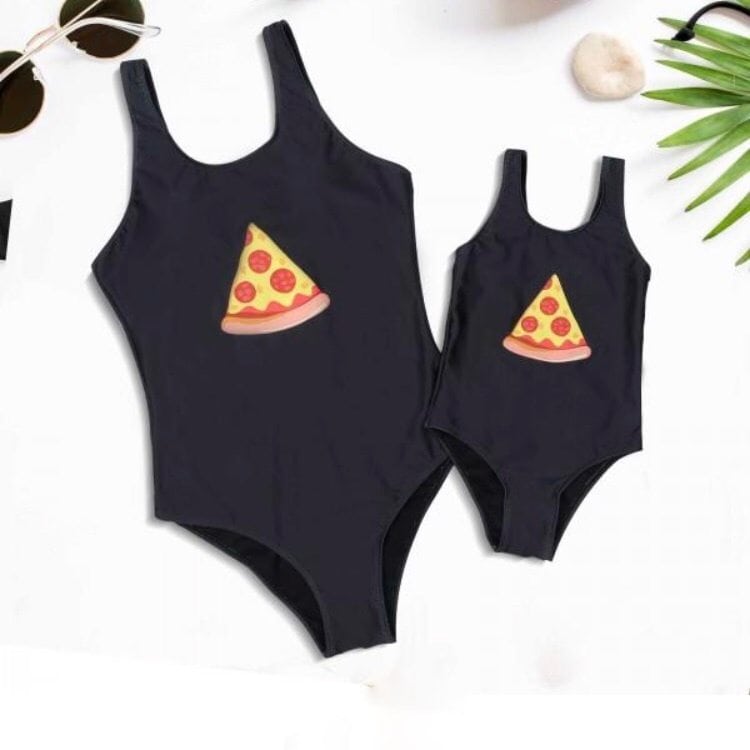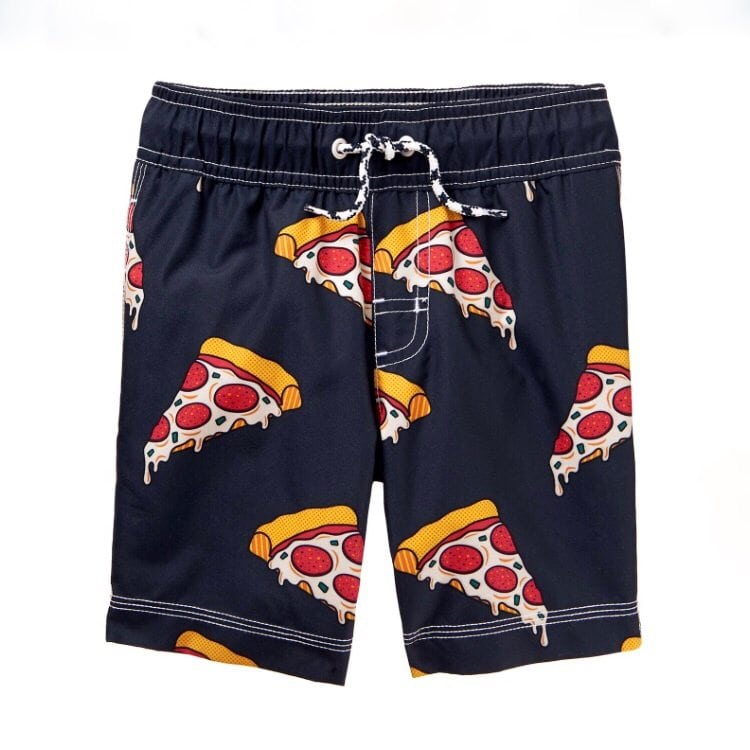 Slightly Spendier
Kelly green looks so gorgeous on everyone, and I just love this trio below!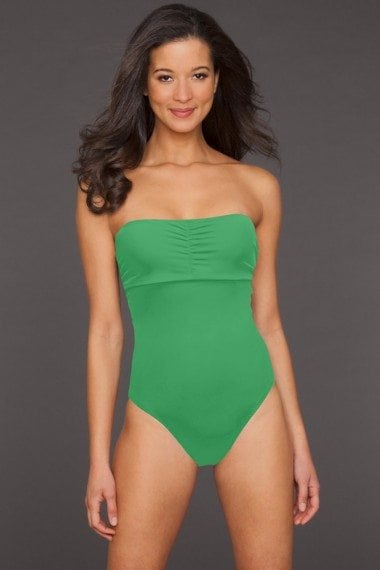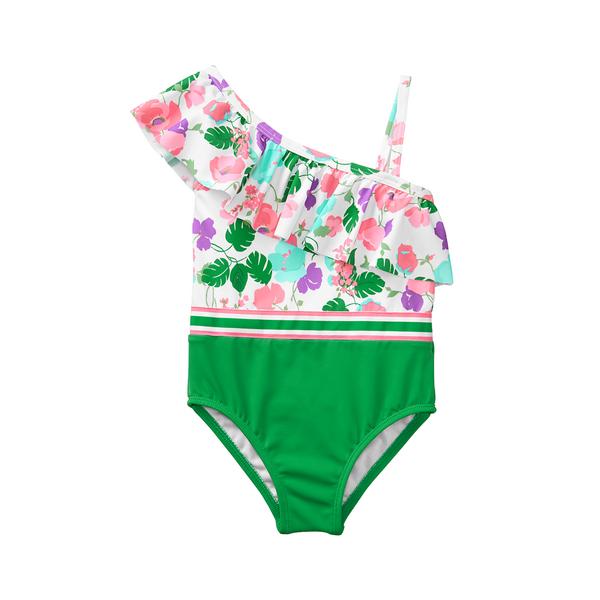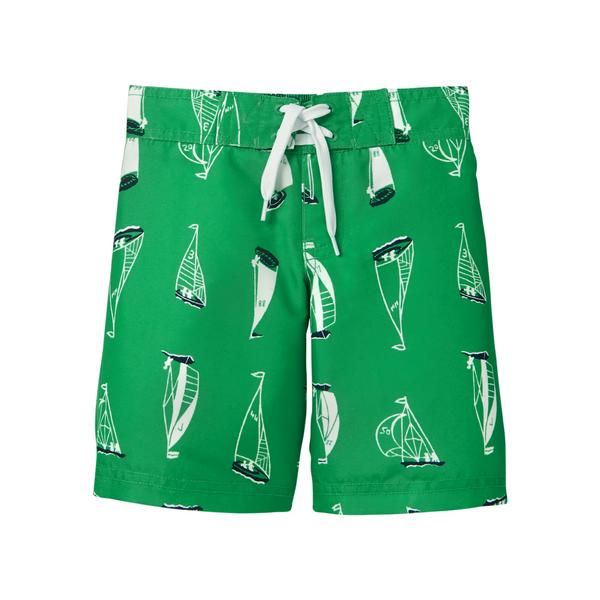 Stripes and coordinating colorblocks for the win!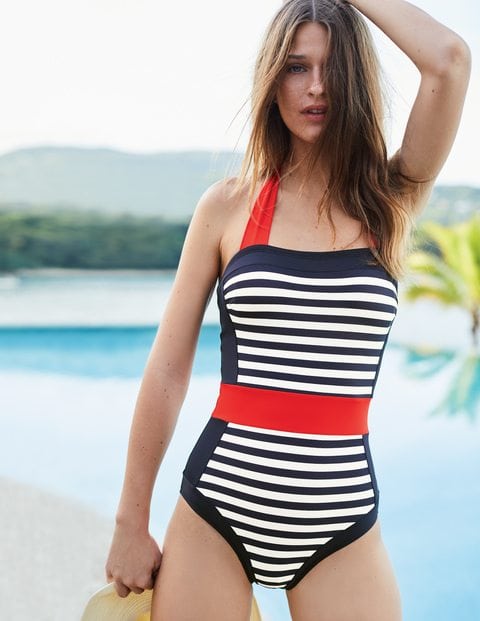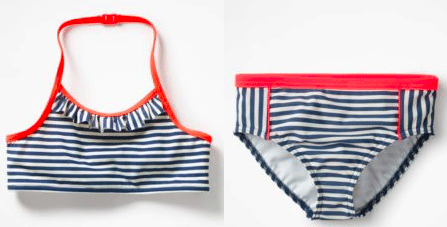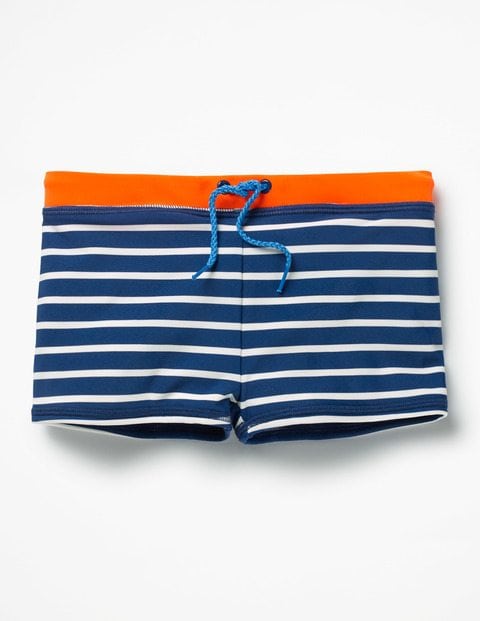 Dark gingham works on both children and adults, and these options are a great way to incorporate this trend.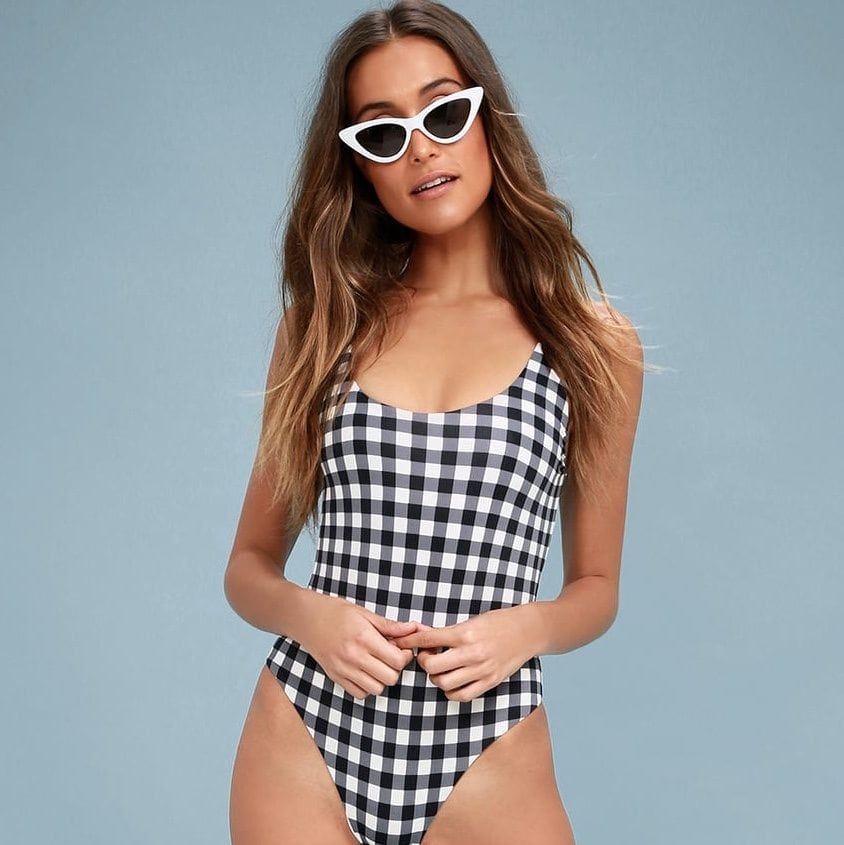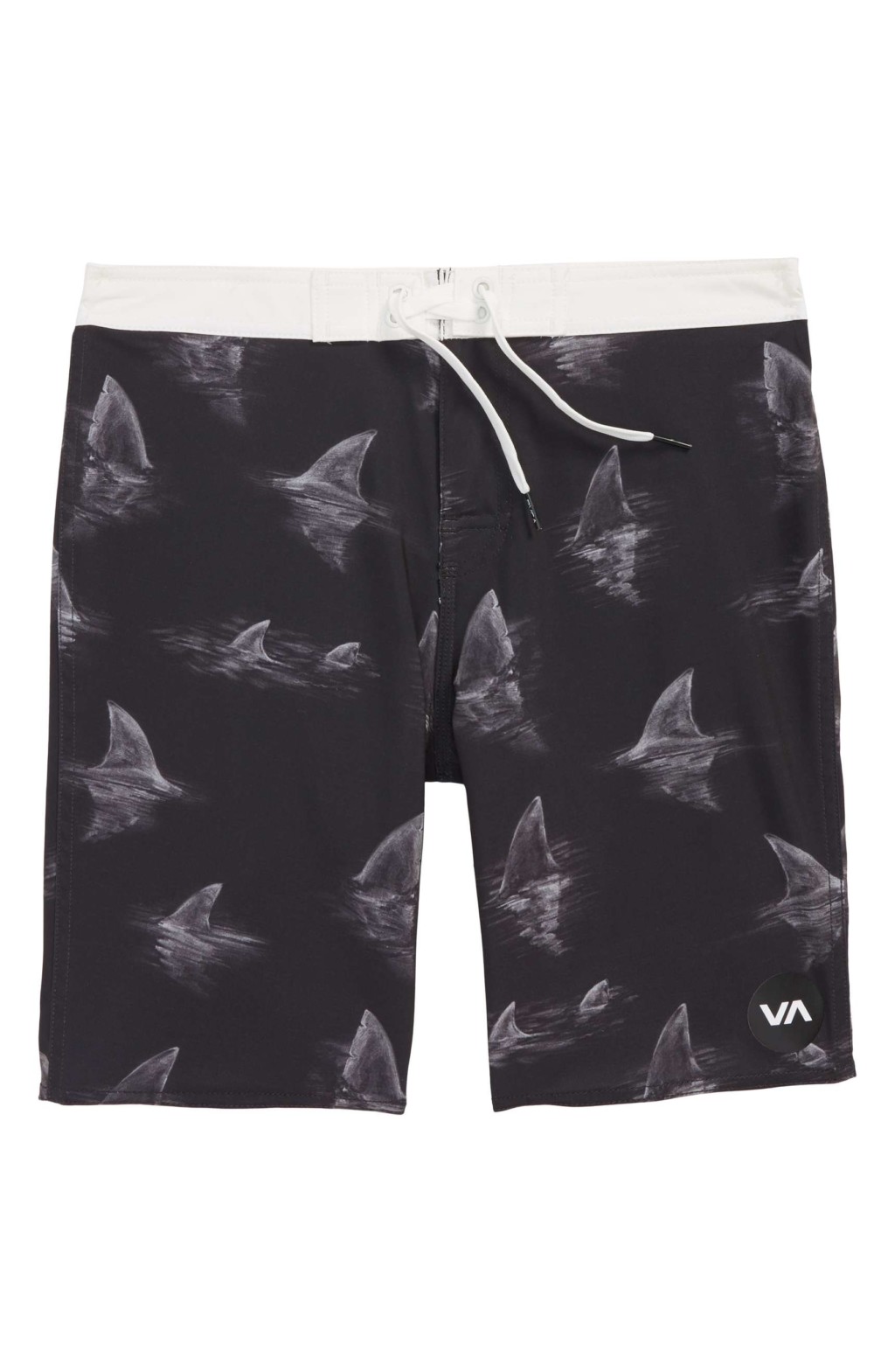 Straight-Up Splurge
Maaji is one of my favorite swimsuit brands because they are so eclectic and mix up prints in unexpected ways. Best of all? All of their suits are reversible, so you get two suits in one! "It makes it so much cheaper because of that!" says me… to my husband… as I justify like a pro.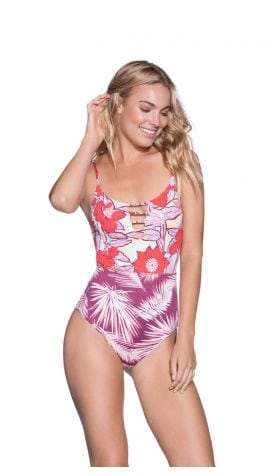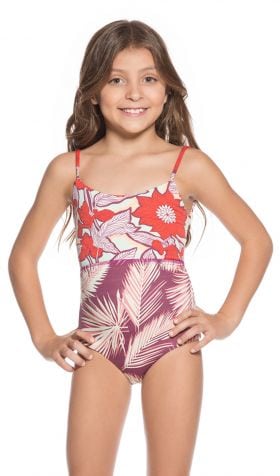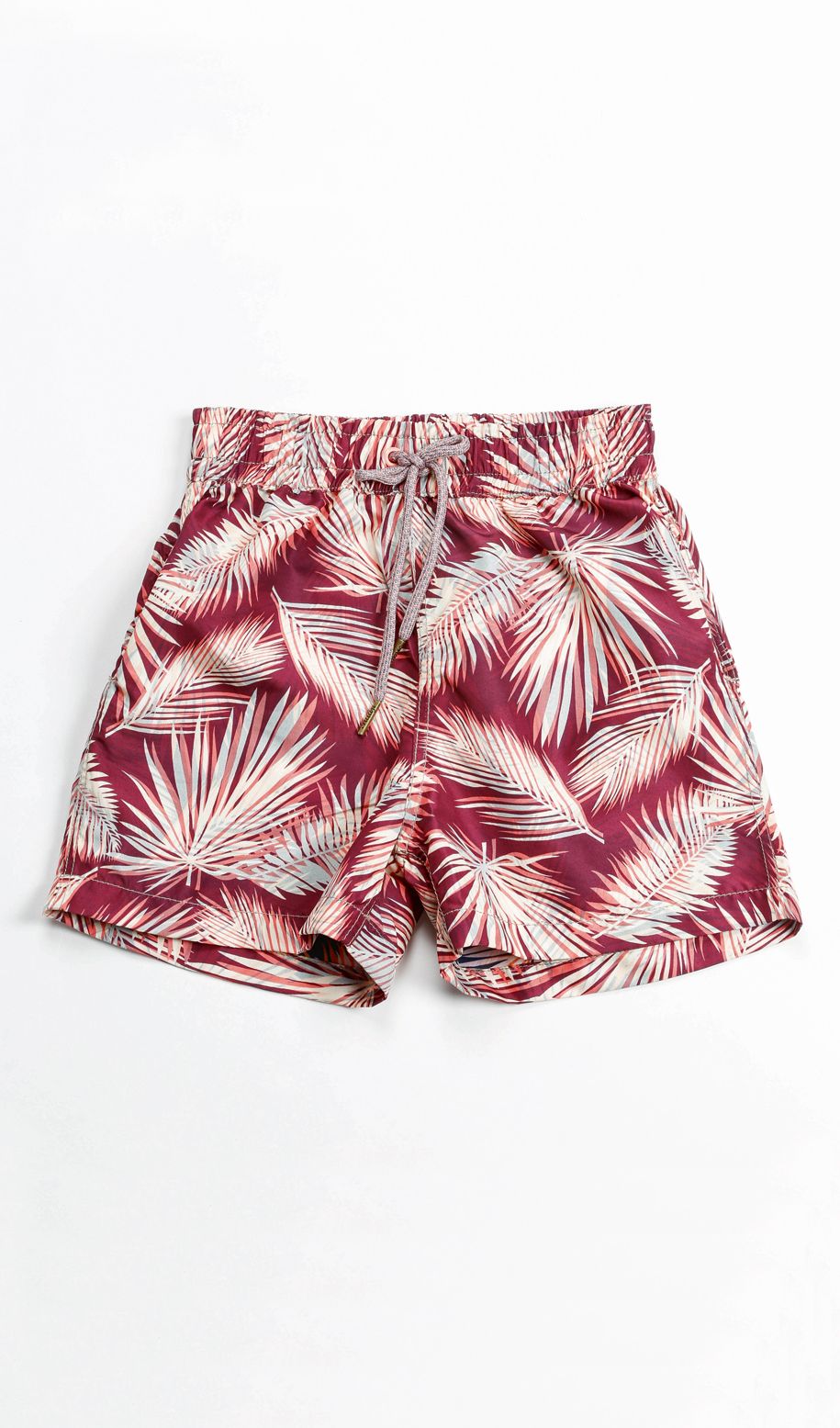 The brand Marysia is seriously beautiful — and seriously expensive. Do with that what you will.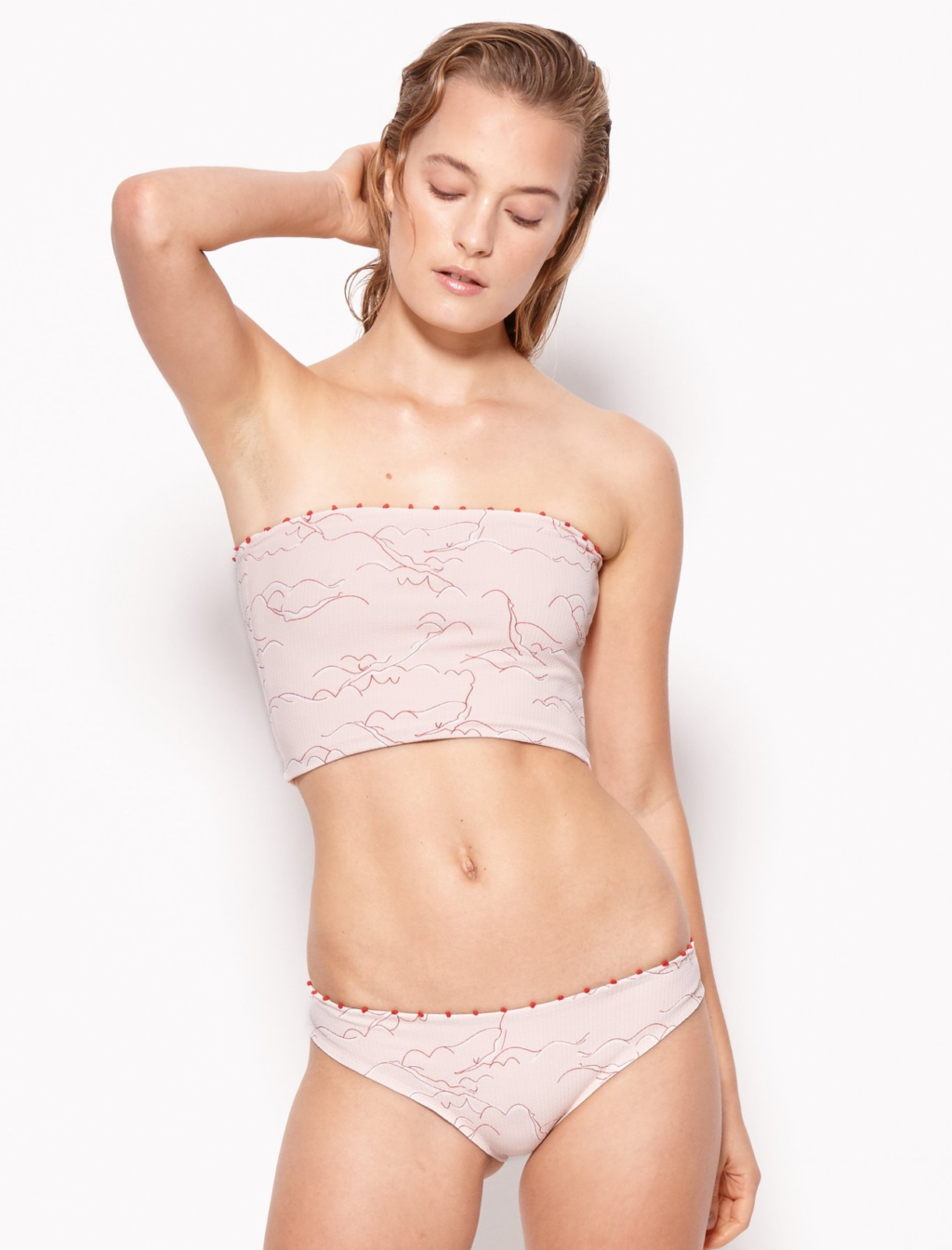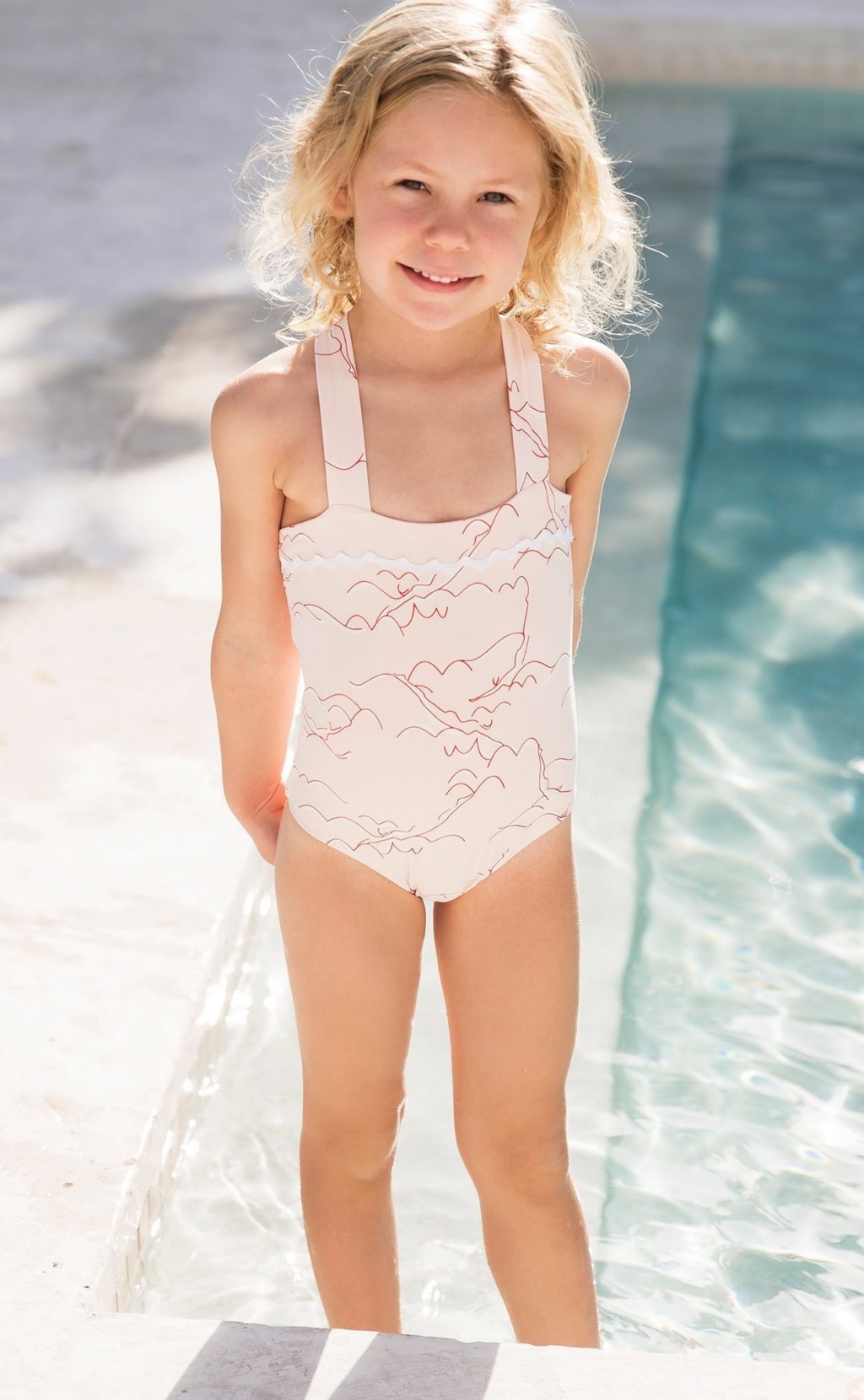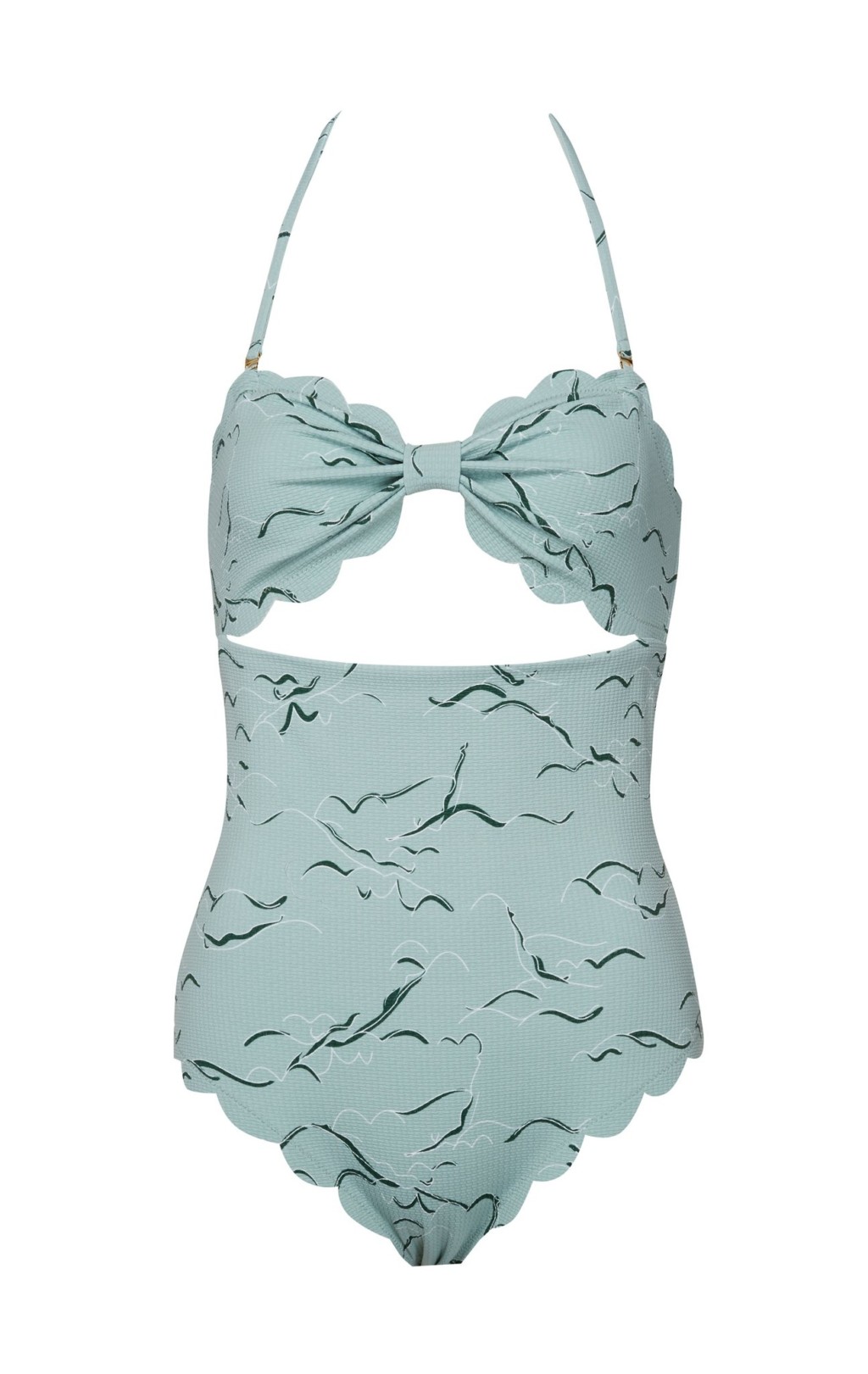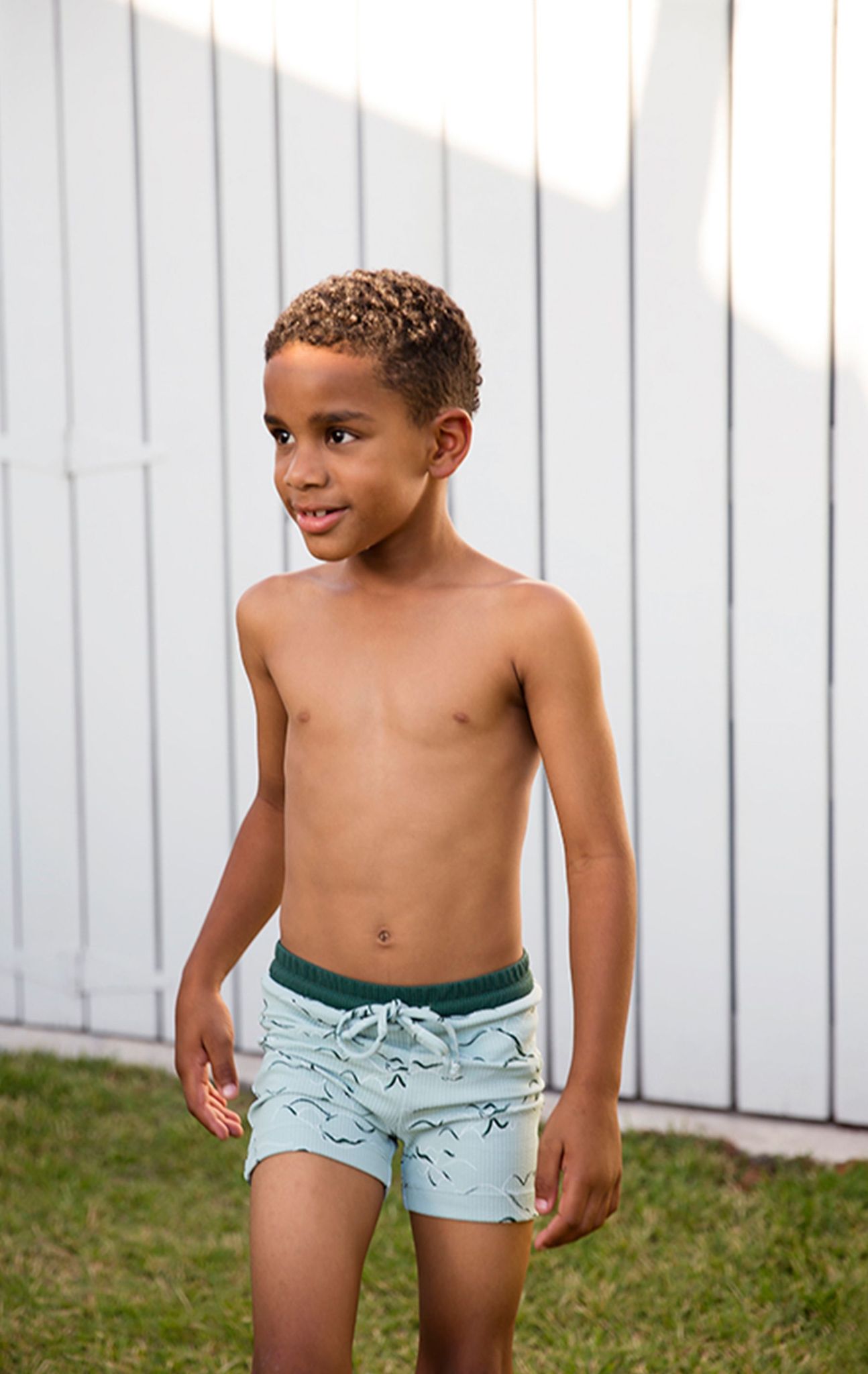 And if matching is really your thing, you are in luck my friends! Target recently came out with a collection from the Genuine Kids line with OshKosh, and you can match the whole family head-to-toe, if you so choose!
Happy shopping and swimming!