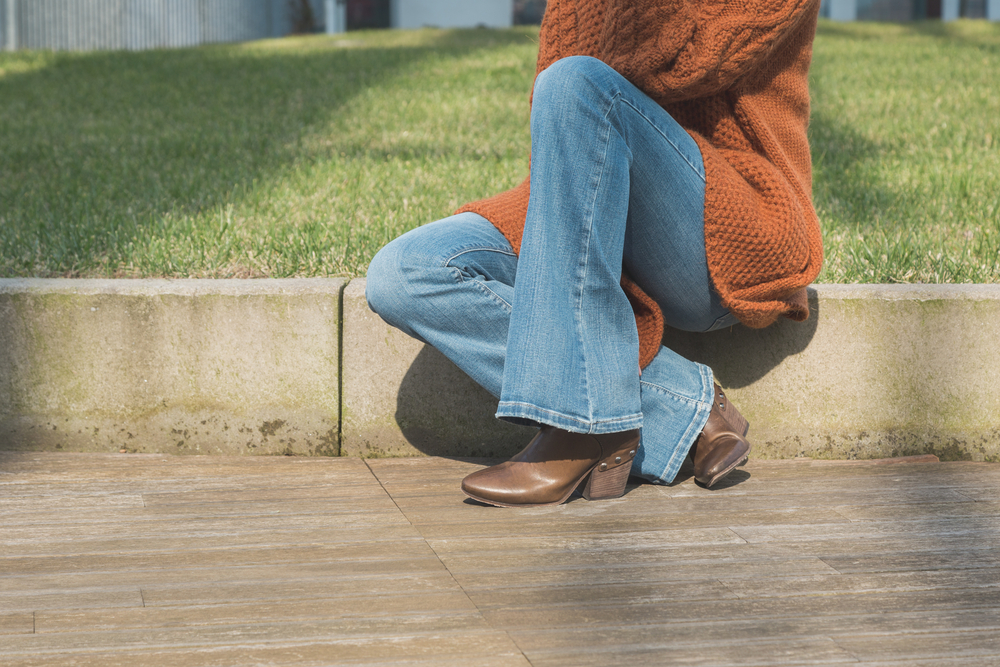 When skinny jeans first came into style sometime in the '00s, I said NO WAY. I didn't want to give up my beloved flare jeans or wide-legs. I loved everything about flares — the boho vibes, how cute they looked with boots, and how they balanced your legs and hips, especially on someone 5'2″.
Also, I mean, can we just remember how this look KILLED: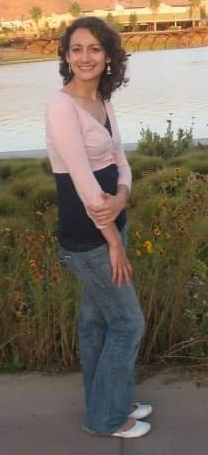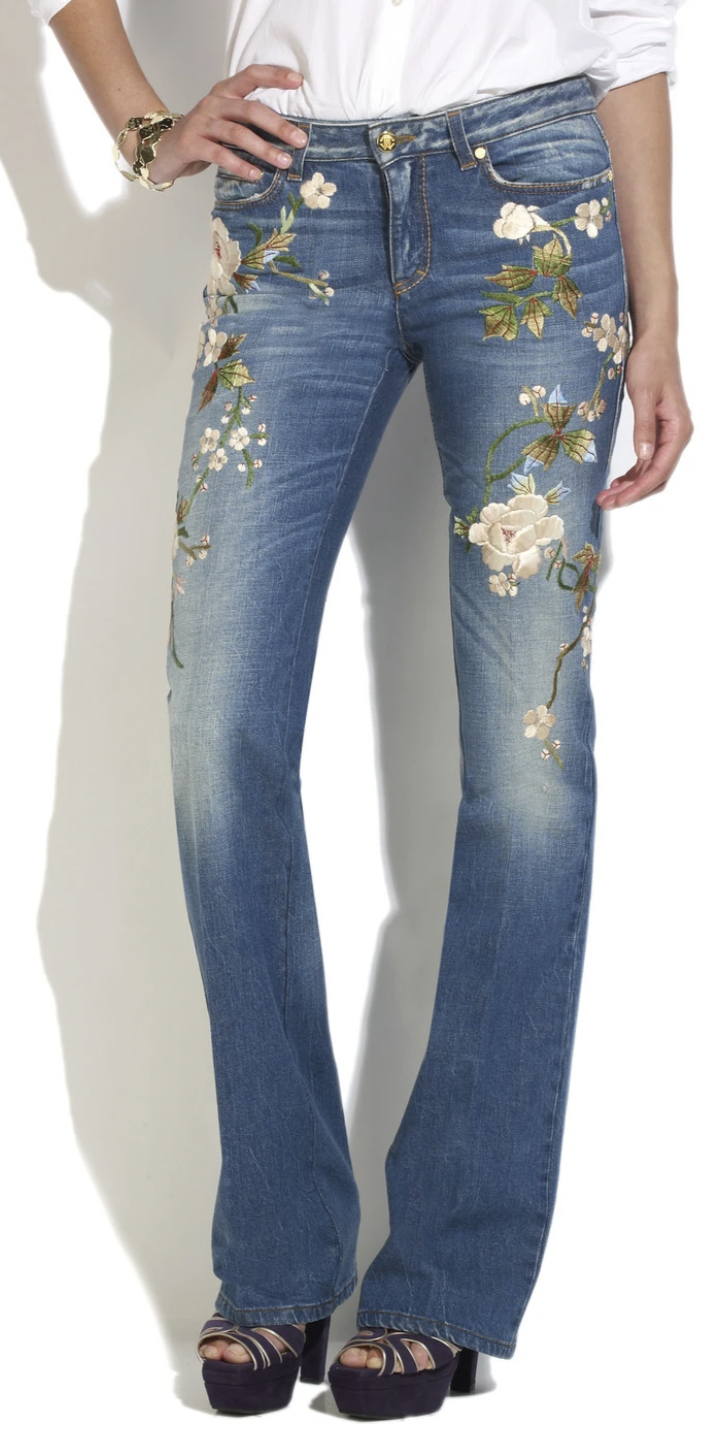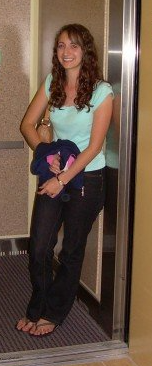 But eventually, I couldn't find any style other than skinny jeans, and I finally gave in to the inferior fashion trend. My feet looked enormous sticking out of those skinny little ankles after being hidden by my flares for so long, but I adapted.
Fast forward to 2021. When I first saw my fellow millennials ('88 here!) in a tizzy on TikTok, Buzzfeed, and even our own Jacksonville Mom over skinny jeans, I at first joined in the outrage. How dare Gen Z bash our skinny jeans! We're cool! It took us forever to adapt to them! We did this already!
But then I saw more and more examples of them being styled, and I really thought about it. Skinny jeans are hard to get on. Your feet look big. They're honestly kind of boring. Where's the pizzazz? Where are the flares so big you can't see your feet? Or what about mixing it up with a wide-leg look? The straight legs look relaxed and chic. All we've been able to come up with for skinny jeans is holes and distressing, which, to be fair, does still manage to upset my parents even though I'm an over-30 married mother of two. ("Do you need money for pants?" my father asks every time he sees me in my holey jeans.)
Gen Z has managed to take a mediocre trend (mid-rise skinny jeans, which aren't as horrible as the low-rise muffin top but still cut you off at a weird place) and transform it into more than we ever could have imagined. Enter the high-rise jean, in straight leg, flares, and beyond.
Just look how carefree this girl is, roller skating in LA in her high-waisted flares. This could be you!
And look how chic these Madewell "mom jeans" are with their high waist and tapered leg! No more trying to figure out how to wear booties with skinny jeans strangling your ankle so you can't even roll them up to cuff them. Problem. Solved.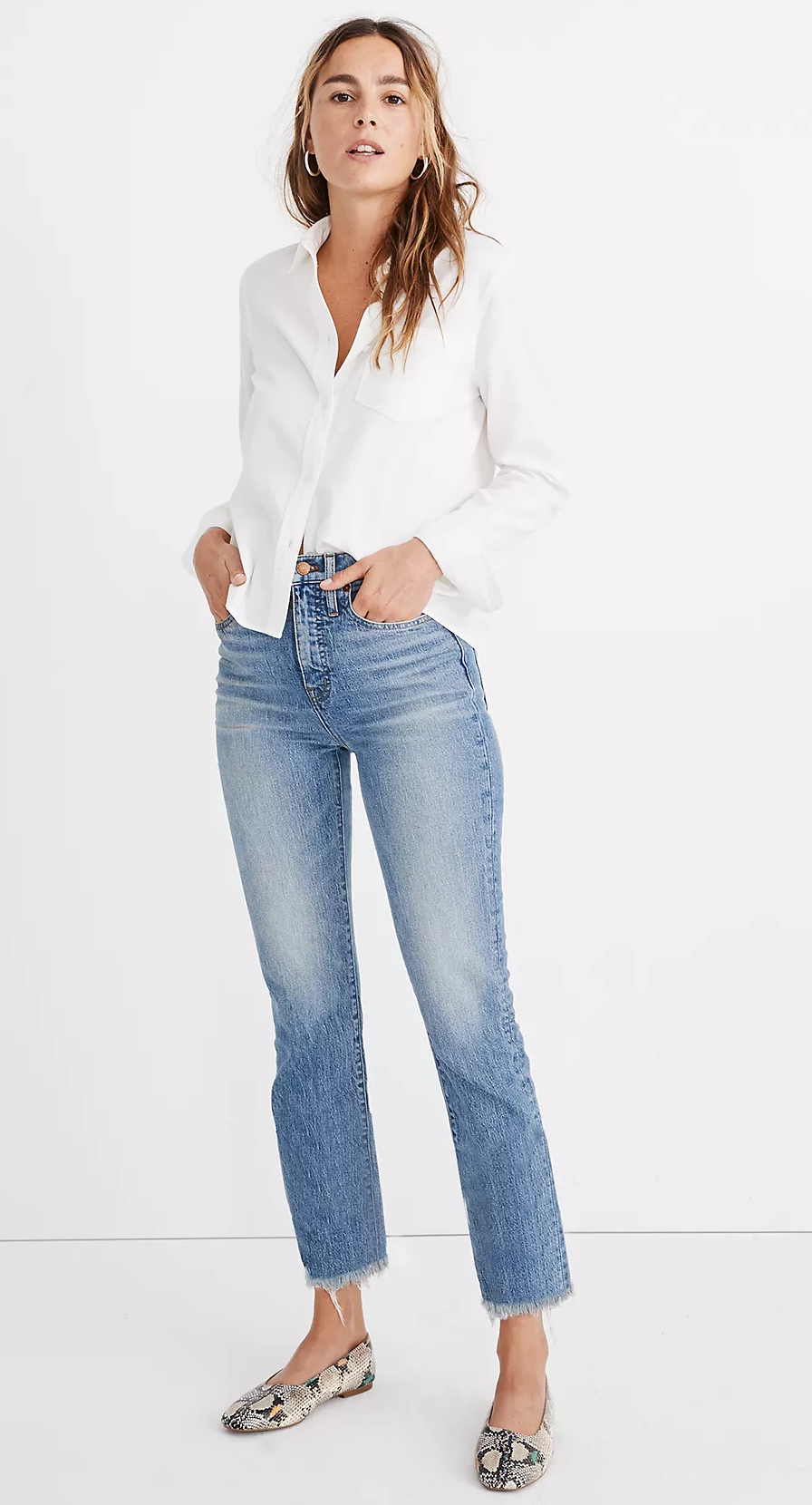 Bless, what a gift we've been given! High-rise flare jeans, and from Target, no less. Everything tucked in, and your boots beautifully given space to breathe, finally.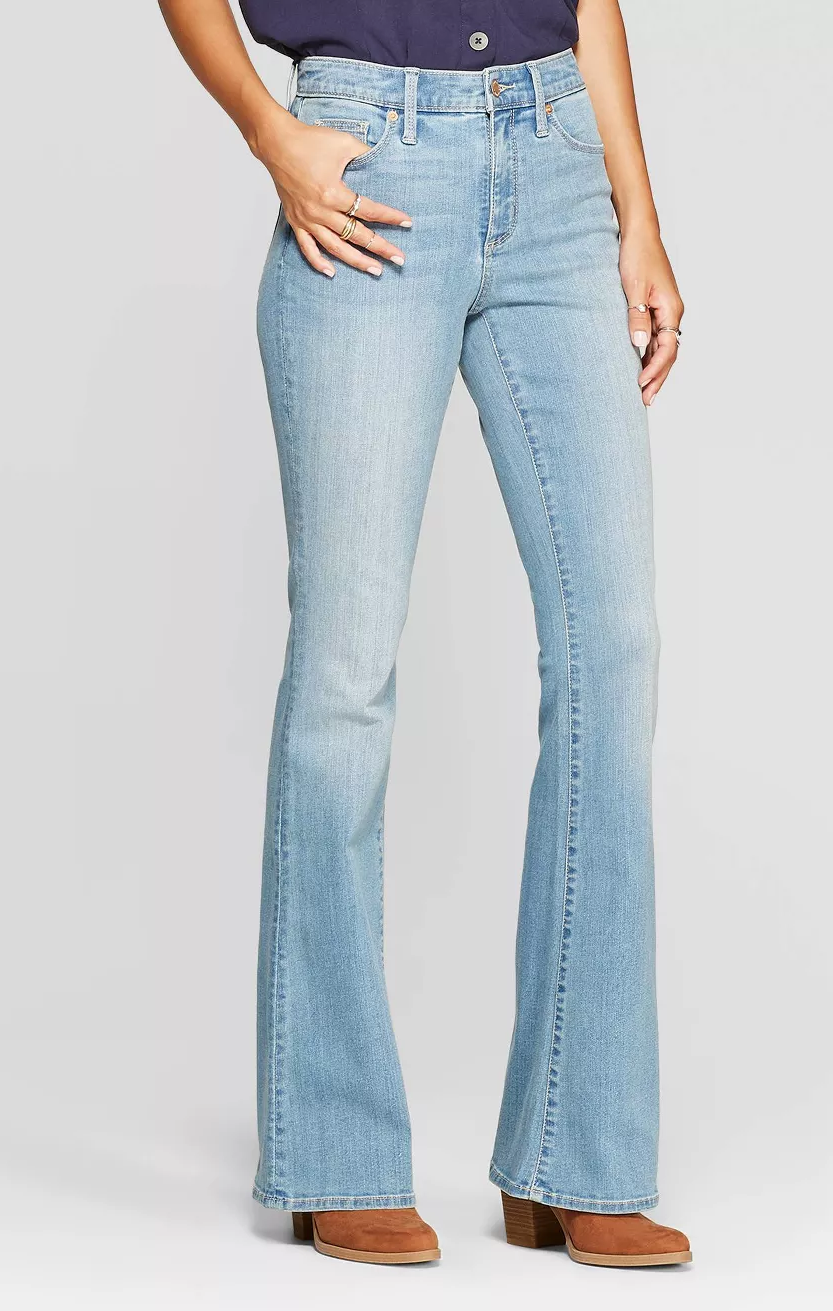 SOLD OUT might I add, because this look is FIRE as the kids would say. No cap! PERIODT! I don't know what that means, but I think it's in context.
Feeling bold, I went ahead and ordered some styles from Target and ventured to Old Navy to try on a few of the different styles. What absolutely, without a shadow of doubt, did not work was anything high-rise that had a button fly. Sorry, but this pandemic mom-of-two body isn't going to be pulling off any high-waisted button-fly jeans anytime soon. I recommend avoiding that look if you have any semblance of a post-baby pooch.
I also recommend avoiding the most mom-jean of mom jean looks. What do I mean by this? If you try them on and think "Hey, I had this acid wash, straight-leg jean when I was 7 years old," or 'These look like the jeans my dad wears to mow the lawn," then those are the looks best left to the teens.
I do recommend anything flared, though. I also really liked the Power Slim Straight Jeans from Old Navy (embracing the straight-legged trend but still offering the flattering shape of the skinny jean) or the Boyfriend Straight Distressed Jeans, which were super comfy.
Now if we could all just start adding embroidery to our jeans again, 2004 Allison would be delighted. (But I'm keeping my side part.)