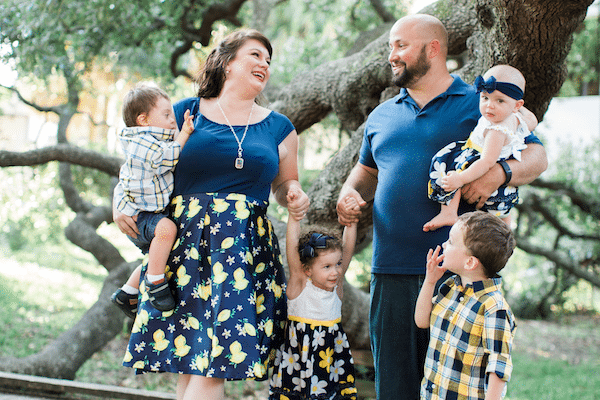 Once upon a time, I was a much smaller woman, with a flat tummy and not nearly as many stretch marks as I have now. Though I've always struggled with body image, I was able to eventually get to a point where I was confident in how I looked. I was fit, I was healthy, my boobs were in the right place, and no one ever wondered if I was pregnant. Then motherhood happened, and with each successive kid, it became harder and harder to bounce back. I work out, I try to eat well, but that mom tummy just won't budge. That may or may not change one day, but the reality is, I have to figure out a way to become comfortable with the body I have, as opposed to pining for the body I wish I had — and learn how to dress it well.
Thankfully, I've come to at least some level of acceptance with the fact that, yes, I am a plus-size woman. It's taken a long, long time for me to be able to say that without cringing, but why should I be embarrassed? I've had five kids. My body has done incredible things. The least I can do is dress it well. I've figured out how to do that with time, thankfully, but it's been incredibly difficult. Going shopping is something I dread, because fashion trends are just not kind to women with curves, something Tim Gunn notoriously called out the fashion industry for in an amazing op-ed. The average American woman is between sizes 16 and 18, and yet if you stroll through your average store, the clothes on sale are typically not designed in a way that's meant to flatter any woman who as any semblance of curves (Target, I love you, but I'm looking at you here). Still, it's possible for any woman, no matter what size she wears, to look incredible. As Gunn said, it's all about finding a "harmonious balance of silhouette, proportion and fit" — style your clothes well, and you can look slimmer, sexier, and more confident. Style them wrong, though, and you can look three sizes bigger than you actually are.
I decided to do some on-the-ground research, and over the past few months, I have been specifically looking for outfits that work… and others that don't to help my fellow plus-size mamas out. Here are some DOs and DON'Ts for plus-size women to help you look and feel as amazing as you are.
Avoid Bulky Clothes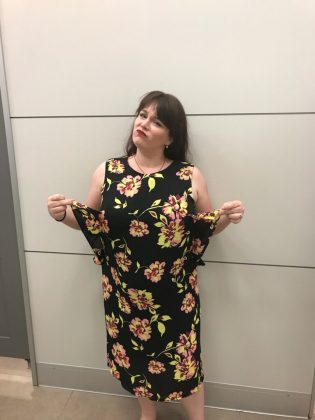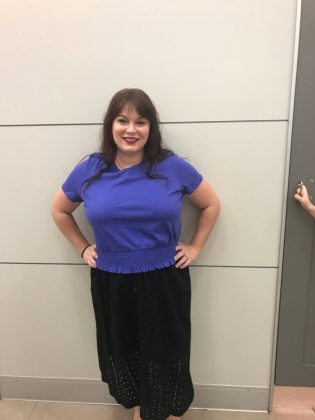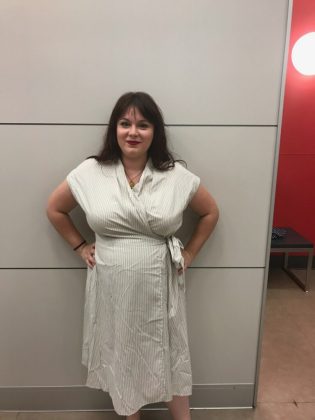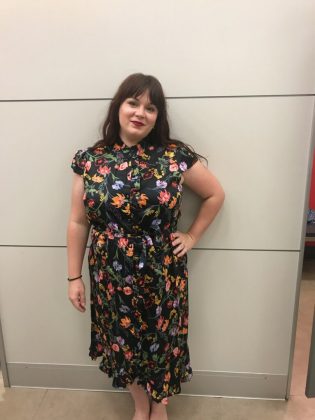 It's tempting to want to hide under a lot of fabric, but it's a huge mistake. It only makes you look bigger. Clothes that may otherwise be flattering, like a wrap dress, suddenly become less flattering because there is tons of extra fabric around your chest. A few well-placed ruffles can be super cute, but too many, or ruffles in the wrong place, just add volume where no one wants volume. Too-high necklines can also end up working against you; showing some skin may be intimidating or seem counterintuitive, but it's so much more flattering than hiding under lots of bulk.
NEVER Wear Shapeless Clothes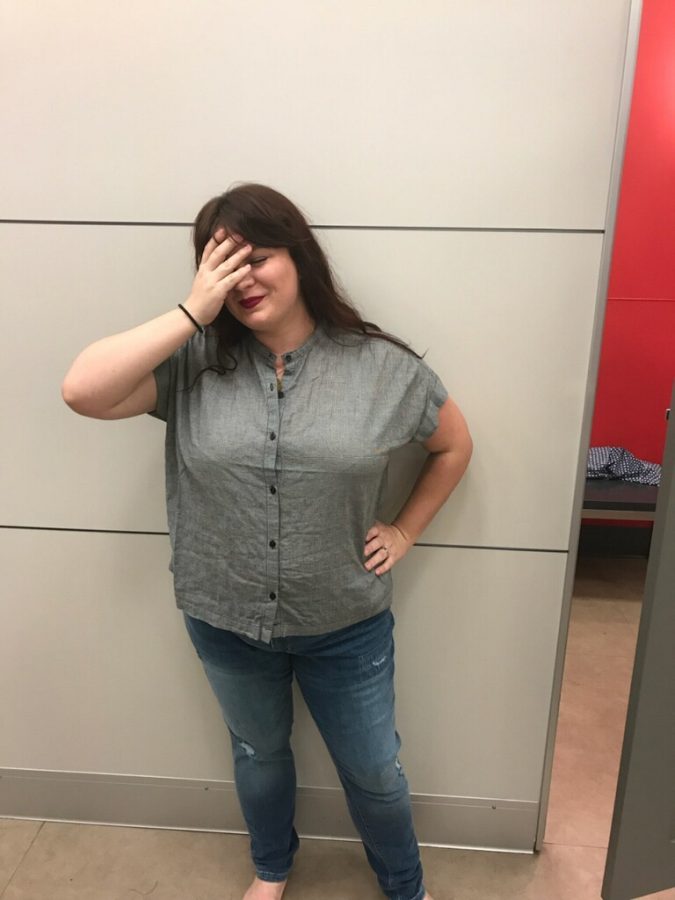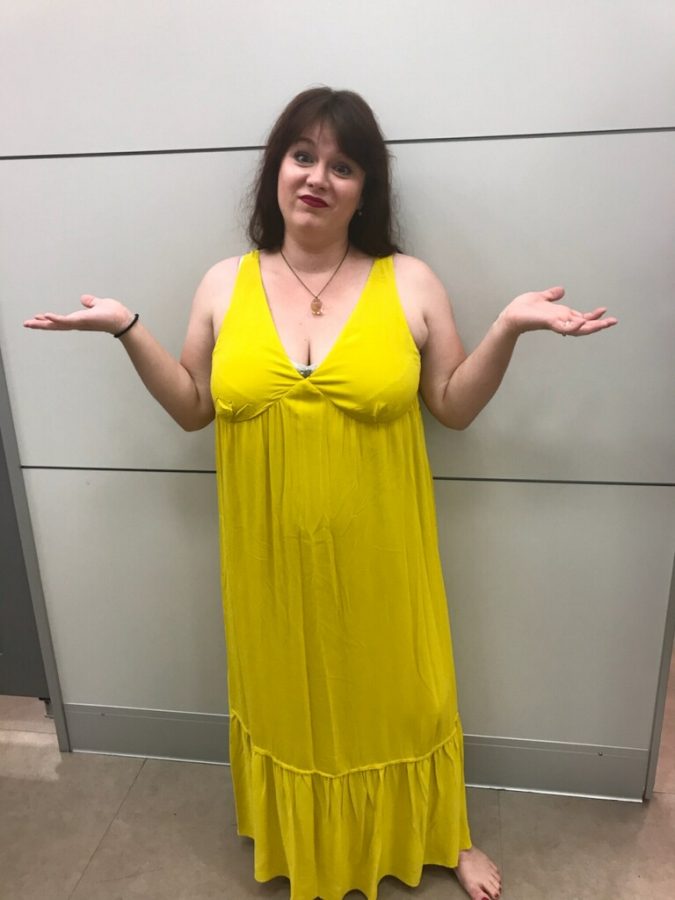 I don't know what it is about plus-size fashion, but for some reason, a lot of plus-size clothing departments seem intent on forcing women into baggy, shapeless, muumuu-esque clothes. It drives me CRAZY!! These clothes flatter no one, much less women with curves. All these clothes do is accentuate the negative and make you look 10 times bigger than you actually are. Whatever your body shape is, clothes with structure and shape to it will be much more flattering than potato sacks.
Don't Be Afraid of the Slim Fit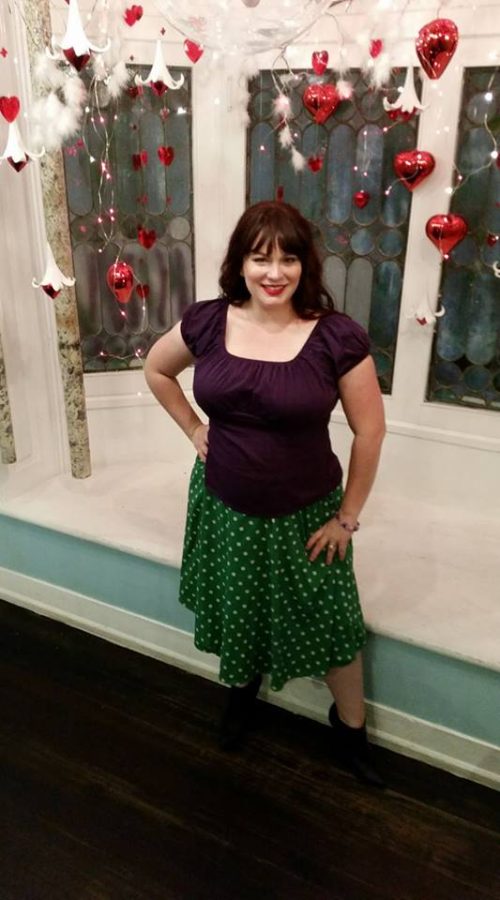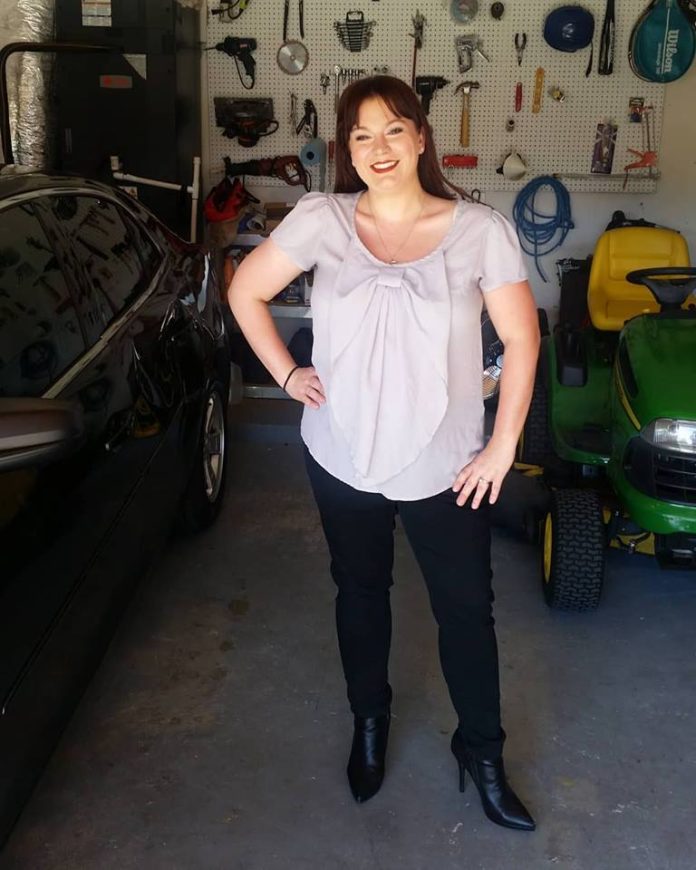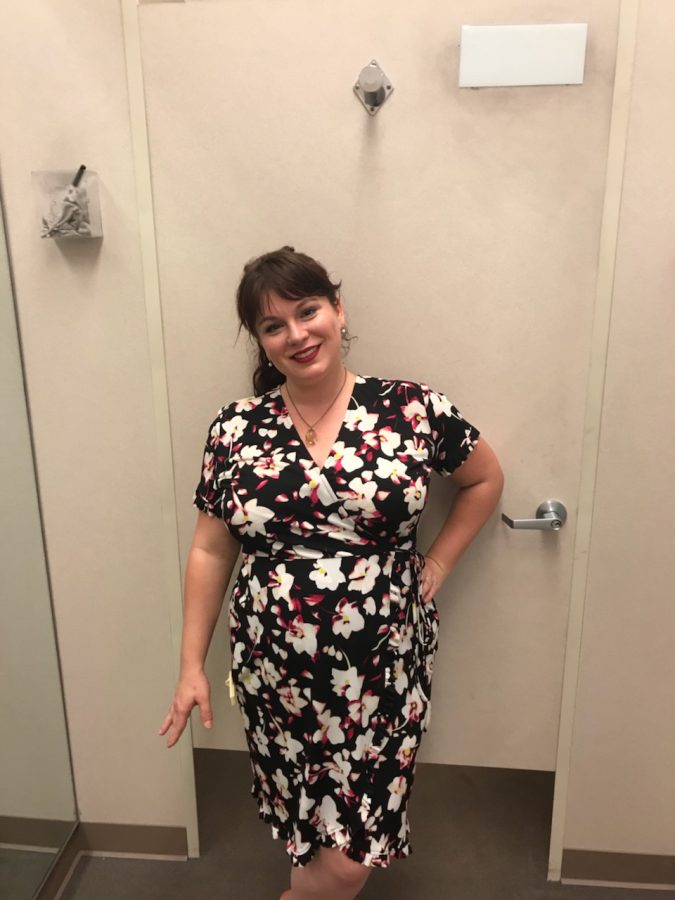 Want to know something ridiculous? For a long time, I was afraid to wear skinny jeans. Why? Because I'm a plus-size woman with thick thighs, and there's no way that skinny jeans could flatter me, right? Ha. Wrong! I fell victim to one of the biggest misconceptions out there, that plus-size women can't wear fitted clothes or skinny jeans. But slim-fitting clothes can be so flattering — they skim the body, highlight curves, and can make you look much smaller than a big, baggy outfit.
Always, Always Make Sure Everything Fits Properly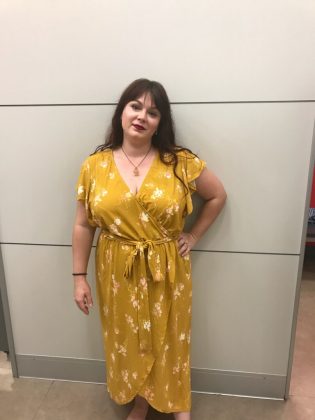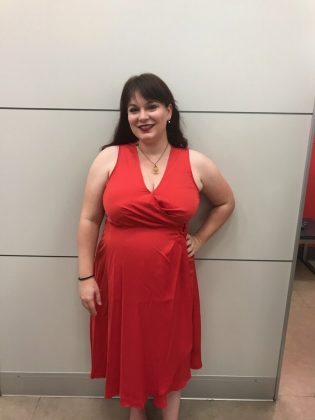 Arguably the most important rule of wearing clothes that will flatter you, no matter what size you are, is to make sure it fits. Being plus-size, there have been times where that has been a bit painful, but the thing is, it's way more important to go up to a size 18 if it means that will fit. Squeezing into something that's a size too small may technically work — the zipper may close, but it will not look good. Likewise, something that's too big will not be flattering either. It can be frustrating, considering that there is no equity in sizing — at one store, you may be a size 12 and at another, a size 16 — but I've learned to take in multiple sizes of anything I'm interested in to make sure that I find the right fit.
Accessorize!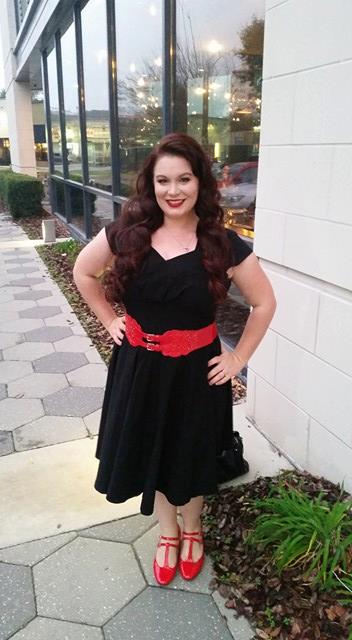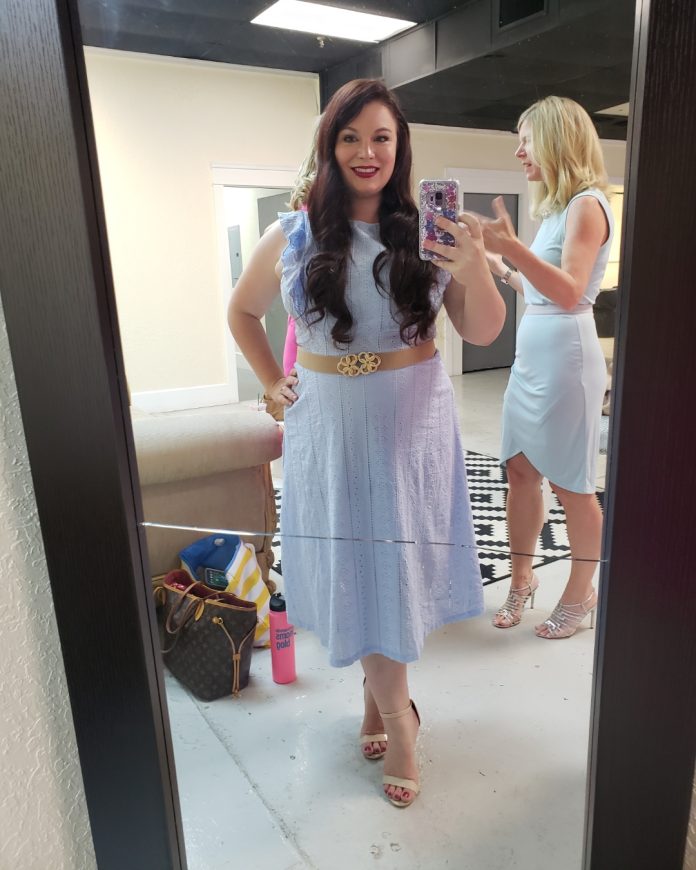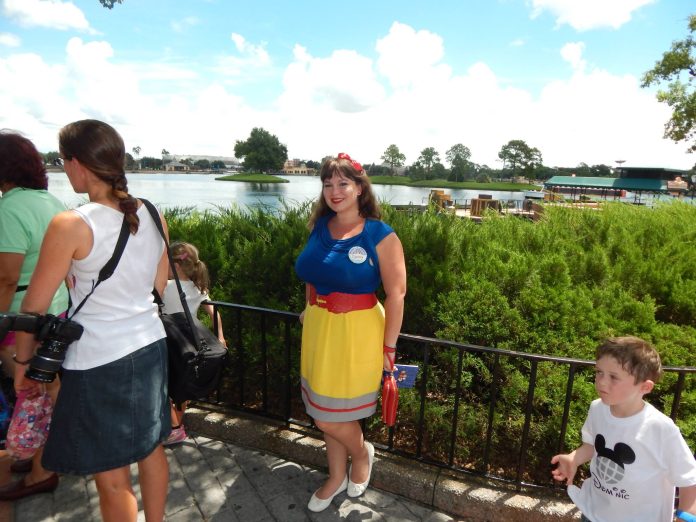 So you've found yourself a cute outfit. But you can take something that might be a solid seven and ramp it up to a 10 with the right accessories. They can not only bring everything together, but a cute belt can help nip your waist and make it look smaller. Shoulder-skimming earrings can make your face look leaner. The right necklace can add balance to your look. Even a good pair of high heels can help by making you look taller and improve posture.
Embrace the Outerwear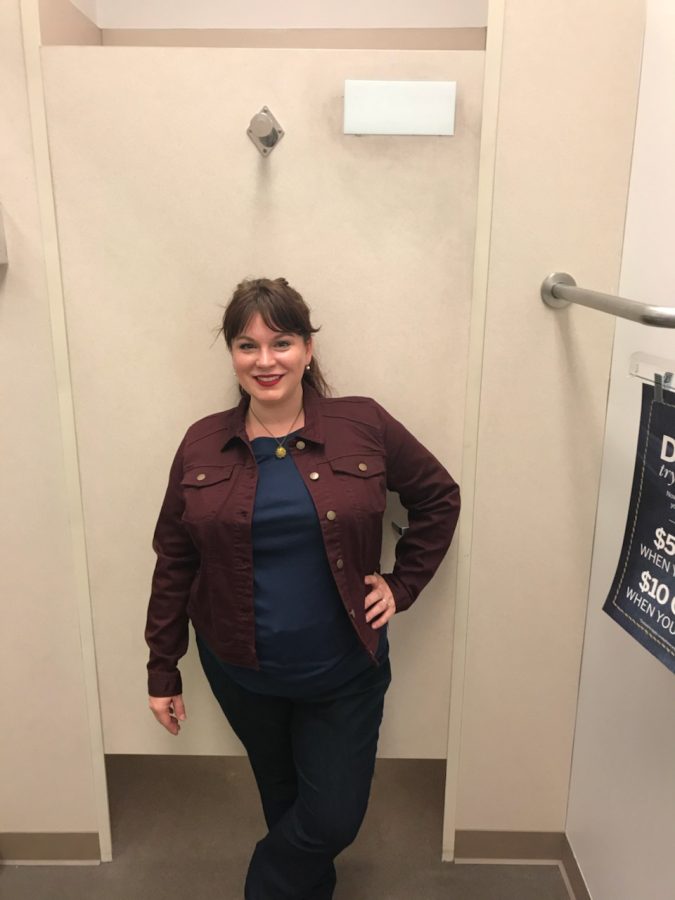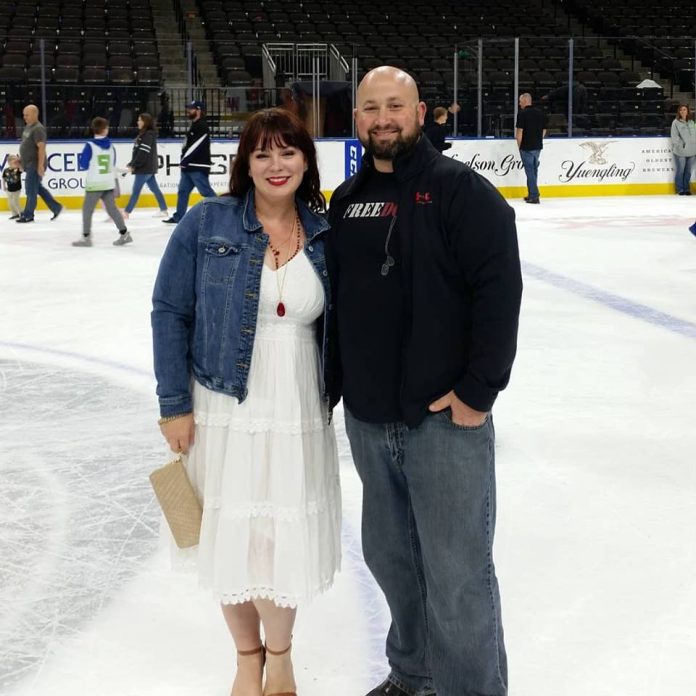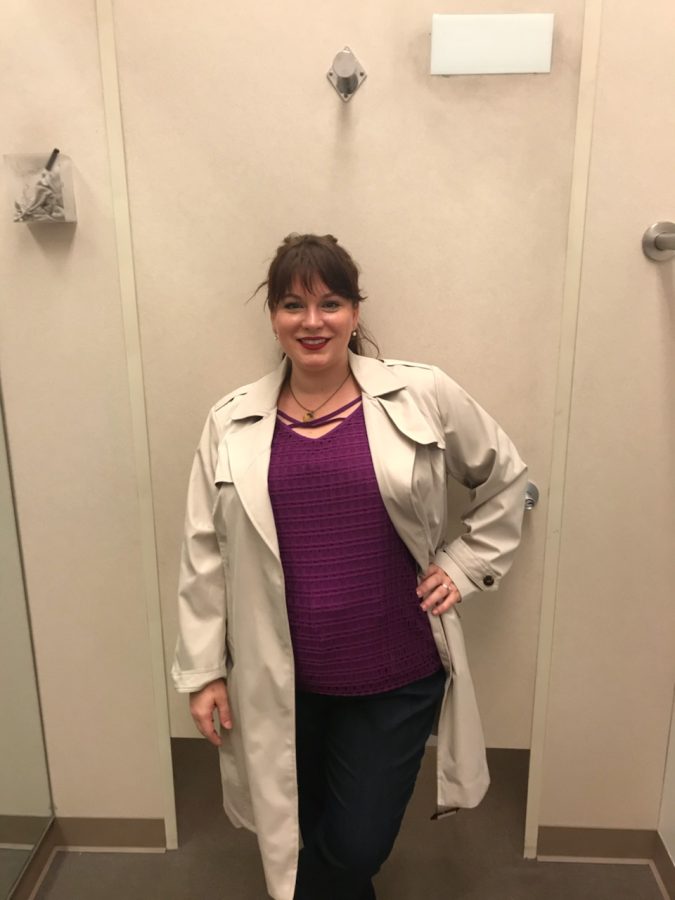 It's Florida, so it won't be cold for another few months, but fall is coming, which means it'll be time to start transitioning from summer looks to more cozy clothes. A few cute coats and jackets won't just keep you warm, they'll make you look amazing, too. And the great news is, there are tons of options. A cropped coat is perfect for petite women, while a belted waist trench is almost universally flattering on everyone. A long, open-front coat flatters women with large busts, and a duster can give structure and dimension, especially for tall ladies.
Go Vintage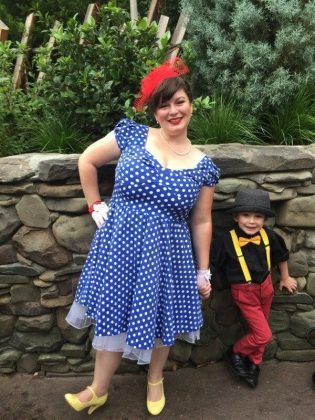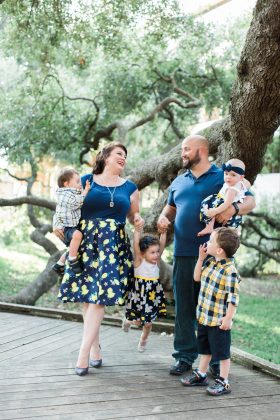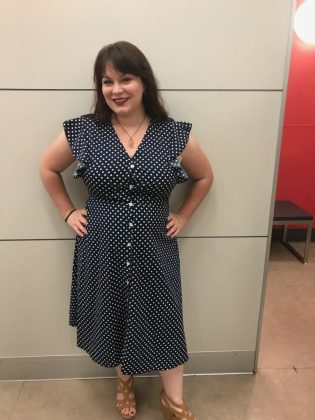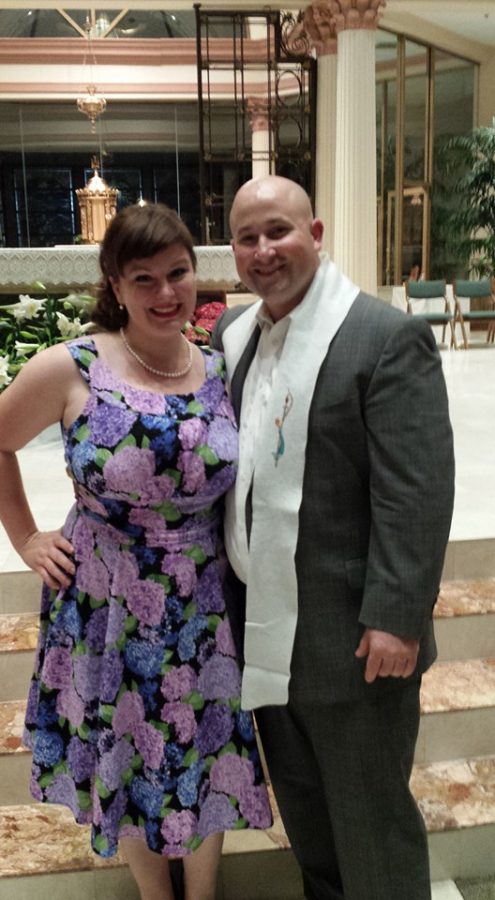 Okay, so this one is my personal go-to style, but I firmly believe it's easy for anyone to bring this into your everyday wardrobe without having to go full retro — and it'll help you look amazing, too. Because here's the thing: Modern fashion is simply not designed to flatter women with curves. It's just not. Instead of hugging and loving curves, today's fashion aims to hide them. But taking a few hints from vintage styles can go a long way. There are tons of sites dedicated to retro style (my favorites are Modcloth, Unique Vintage, and Pin Up Girl Clothing), or you can look for more subtle accents and just take inspiration from vintage styles. A-line skirts and dresses, for example, are flattering on most body types. Shirt dresses are super trendy right now, but guess what? That's a vintage style, too, and it is also beautifully slimming and flattering. And to keep your vintage look from being too costume-y, try pairing it with more modern makeup, hairstyles, and accessories.
What are your favorite tips and tricks for looking fabulous?