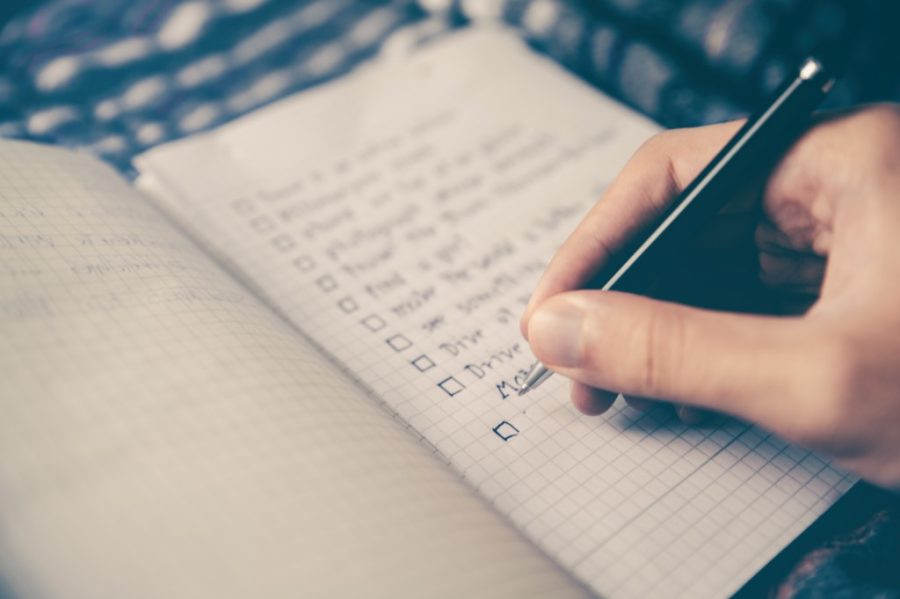 First of all, don't panic! Okay, go ahead and panic… but after you settle down, put on your game face and get serious about preparing for this hurricane. Most of us know what can happen before, during, and after a major coastal storm, from flooding to power outages. And every time, we learn a few new tricks that are worthy of sharing. We've seen several amazing hacks posted throughout our Neighborhood Groups from moms all over Jax; here are the best of the best:
Freeze, Freeze, and Then Freeze Some More
While we can't guarantee that everything will stay frozen, it's worth following a few of these simple hacks because better safe than sorry.
Ziploc Freezer Bags are your friend. Fill them up about two inches from the top, lay them flat in your freezer, and once they're frozen, pile on some more one layer at a time to prevent spilling. Fill up as many as you can! There are 15-gallon bags for $2 at Dollar General — that's almost 15 gallons of water for a heck of a lot less than bottled (if you can even find it). Then any jugs or bottles you have, fill them up, too! No sense in stressing a water shortage.
Worried about defrosting and not being sure if items have gone bad? Try the quarter-on-a-frozen-cup-of-water trick. Here's what you do: Put a cup of water in your freezer. Freeze it solid, and then put a quarter on top of it and leave it in your freezer. That way, when you come back after you've been evacuated, you can tell if your food went completely bad and just refroze, or if it stayed frozen while you were gone. If the quarter has fallen to the bottom of the cup, that means all the food defrosted, and you should throw it out. But if the quarter is either on the top or in the middle of the cup, then your food should still be okay.
Memo to breastfeeding mamas: Double freeze your breast milk! Freeze frozen bags of breast milk in gallon bags of water. (Definitely stock up on those Ziploc Freezer Bags.)
How to stay cool if the AC goes out: Freeze washcloths! First, get them wet, squeeze the water out a little, and put them in Ziploc bags and freeze. If the power goes out, and it's too hot (especially at bedtime), it's nice to have cold washcloths to place on your head, neck, and pulse points.
A Hurricane Prep Essential: Water
With stores across Jacksonville swiftly selling out of water, it's time to revert your own resources.
Bathtub reminder! Filling bathtubs with water is excellent, as you'll have gallons and gallons on hand… but it is SO important to note that if people do that and have small children, to lock bathroom doors from the outside!
Five-gallon buckets are also a great way to store drinking water.
Use your washing machine as a cooler. Fill it up with ice and add drinks or anything that needs to stay cool. The water will drain as it melts.
Preserve Personal Items and Important Paperwork
There is so much to remember when packing up. Whether you leave or stay, be sure to take care of important papers and valuables.
If traveling, don't forget pet food and vaccination records with your important papers — shelters won't accept your pets without their records and a crate.
The thought of losing precious photos that you don't have digitally is can be devastating. We have a giant tub with a lid that I throw all important-to-me framed photos, our wedding album, baby books, and kid artwork in and pack up in the car w us.
Your dishwasher can serve as a waterproof vessel in the event of flooding. Make sure it is cleaned out before putting documents and valuables inside.
Take pictures and video footage of your home and clothes and valuables. Just in case there is damage to your home, you're going to want to have pre-damage photos.
We also have a small lockbox for our valuables (watches, jewelry, etc.) Our important documents are always kept in one file folder in a locked drawer (marriage license, passports, social security cards, birth certificates, insurance documents, etc.), so they are easy to grab and throw in the aforementioned tub.
Light's Out!
We all know that having batteries, flash lights, and lanterns is a must, but just in case those are not options, here are a few other tricks.
Make an ambient light using a jug of water and head lamp. Check out the handy tutorial here.
Apps and Other Resources
JaxReady: Brought to you by the Emergency Preparedness Division and Information Technologies Division of the City of Jacksonville, Florida, JaxReady will help you monitor weather threats and plan for evacuation in the event of a natural disaster. It also provides access to current threat levels, weather reports, and wildfire updates, as well as up-to-the-minute news feeds for emergency preparedness and evacuation.
Zello Walkie-Talkie App: Turn your phone into a walkie-talkie if cell towers are down. The app lets you use your phone as a walkie-talkie or two-way radio as long as you have a network or WiFi connection. Users can join channels and instantly send voice messages or photos.
What other hurricane-prep hacks have you heard?